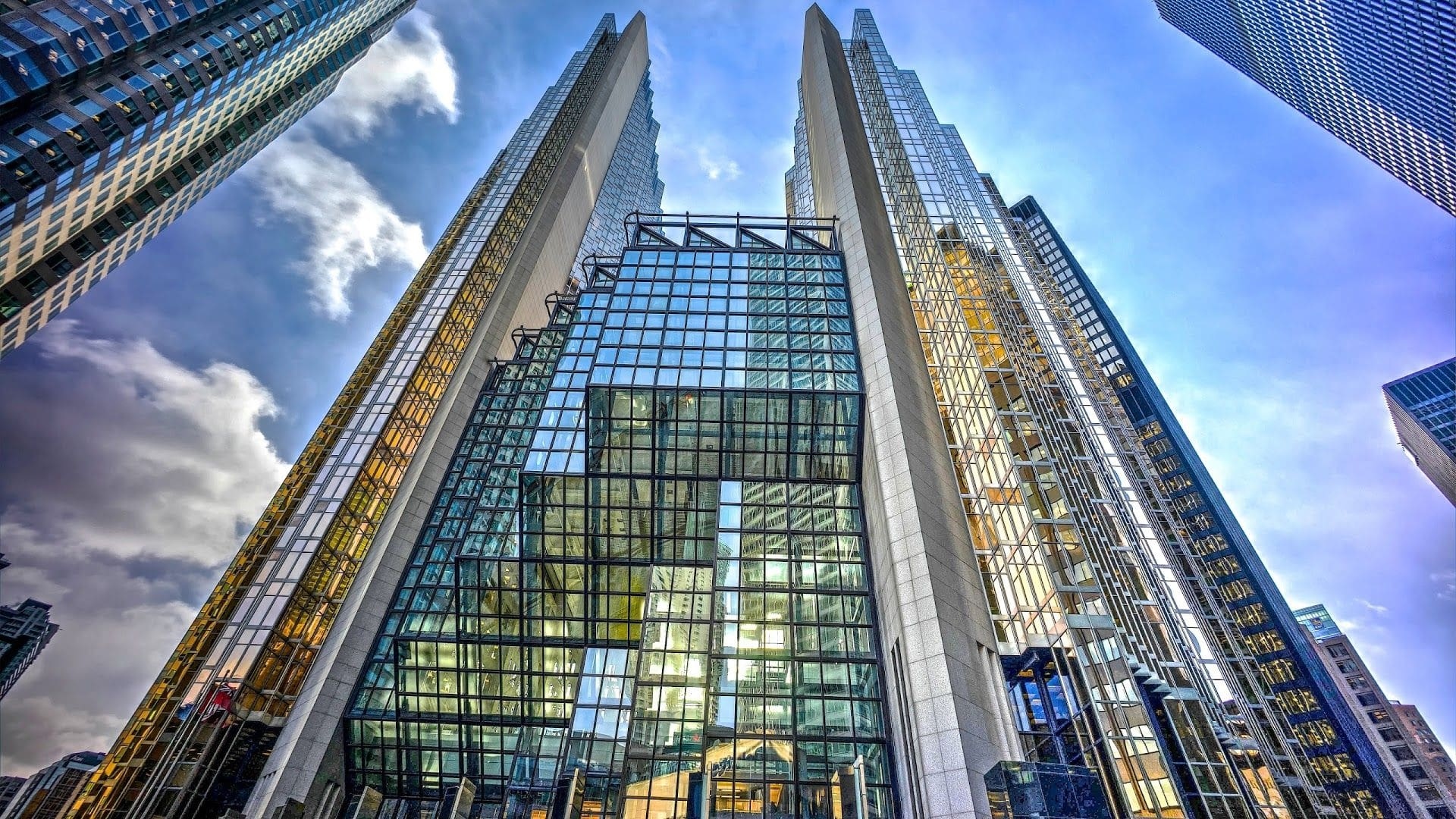 Along with a vast number of other financial services, it is now easier than ever to obtain a loan.
Traditional bank loans are falling under threat from peer-to-peer lending, also known as P2P lending.
The P2P loan is revolutionising the lending process by moving it entirely online. It's removing excessive paperwork, obliterating the traditional loan application to approval timeline, and allowing you to do it all from your living room. However, the technology is still new and accompanied by misconceptions and limits, meaning there are pros and cons to each structure. This article will offer some insight into how P2P lending works and hopefully provide some clarity on which option is best for your needs.
WHAT IS P2P LENDING?

P2P Lending Gaining Momentum Wordwide | Source: JP Morgan, Asian Banker Research

For centuries the traditional bank loan had always been the only real option for borrowing money, up until 2006 when P2P lending took off and began moving from strength to strength.
Peer to peer lending is, as it suggests, the lending of money between two individuals, or an individual and a small company. Whilst typically not as large as a traditional bank loan, P2P lending allows you to access a loan through a digital platform with minimal documentation. Companies that match you to a lender, such as small loans by Monzi, are now in abundance. Meaning you have many options available to you when choosing where you want to source your loan.
HOW DOES P2P LENDING DIFFER FROM A TRADITIONAL LOAN?

How P2P Lending Works | Source: Jean Galea


P2P operates the same as a traditional loan to some extent. For example, your income, expenses, debt, and credit history will all be considered. Where the two differ, however, is in flexibility and timeliness. Your P2P lender may be far more lenient when evaluating your credit history and may be able to offer you same day approval in some situations.
P2P loans can be used for anything; they are typically taken for personal or business use due to their relaxed approval criteria. The traditional bank loan is more fixed when it comes to what you can use the money for. Usually, you would go to a bank for a home, car, or business loan. Banks do offer personal loans: However, a personal loan through a bank fails to compare in convenience to a P2P loan.
PROS AND CONS OF P2P LENDING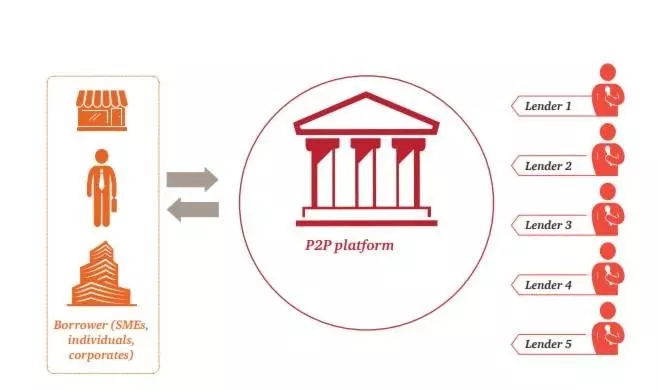 P2P Business Model | Source: BBN Times


Although peer to peer lending is developing in popularity for several reasons, it is not without setbacks. Here are some of the pros and cons that come with a P2P loan:
Pros of P2P Lending
Accessibility: If you have a busy schedule, are disabled, or live a fair distance from your local bank branch, P2P lending can make it far easier for you to get the cash you require. As all you need to apply for a personal loan is an internet connection, meaning you can apply wherever and whenever.
Approval rate: As the amounts are generally smaller, you may still be able to obtain approval with a sub-par credit score. P2P lenders may be willing to look at all your life circumstances, not just your credit score, meaning you won't be blacklisted from receiving approval.
Quick transfers: If you do receive approval, depending on the time of day the transfer is processed, you can potentially have cash in the bank within 24 hours. Meaning if you are between a rock and a hard place, the money will be there to help you out.
Cons of P2P Lending
Interest rates: As P2P loans have a short turnaround time, the accompanying interest rates are usually higher. This means if you end up missing a repayment, it is far easier to end up paying more in the long run than you initially intended.
Credit risk: Traditional banks don't accept low credit scores, meaning the customers attracted to personal loans often have poor credit and a lack of money management skills. If you already have debt, it is easy to get into a more significant debt cycle via P2P lending.
Smaller amounts: If it's a house you are looking to buy, you won't get that kind of money from P2P lending. If you are looking for anything over 50K, you will most likely have to apply through your bank.
PROS AND CONS OF A TRADITIONAL BANK LOAN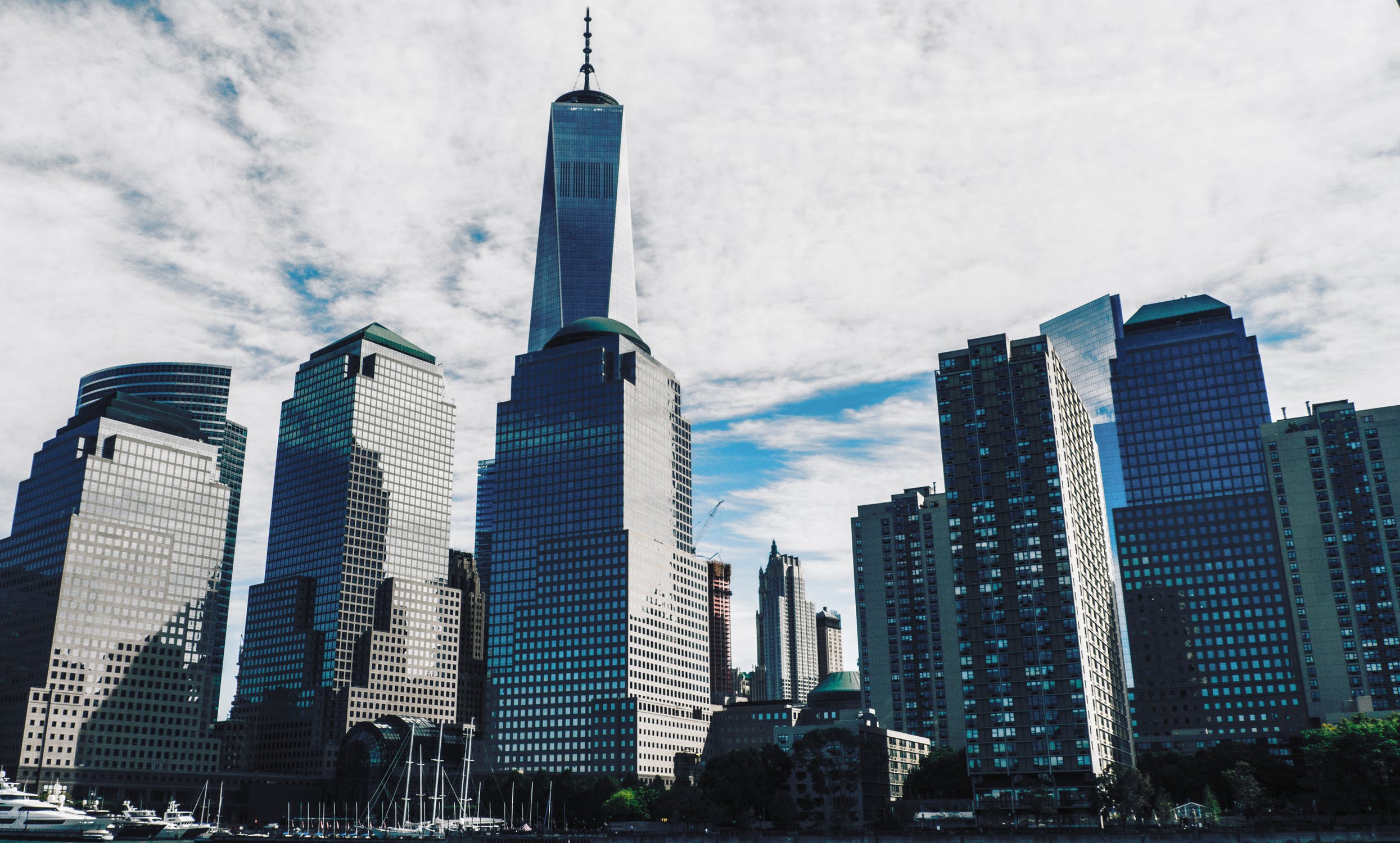 Traditional Banks | Source: BBN Times

Just as P2P lending has its pros and cons, so do traditional bank loans. Here are some of the pros and cons of conventional bank loans:
Pros of Traditional Bank Loans
Larger amounts: Provided you have an adequate credit score and income, traditional bank loans may be able to offer you thousands more than a personal loan ever could. Meaning if you're in the property market, this is the type of loan you'd seek.
Cons of Traditional Bank Loans
Stricter criteria: Bank loans aren't willing to consider the fact that you are about to start full-time employment at a new job or that you have just been made redundant. If you don't have the required income, security and credit, you won't be considered.
Longer approval time: Bank loans look at a wide range of documents and personal information when deciding whether to lend to you. There is also a lot of back and forward processing that must take place, meaning it could take months to receive your approval.
The choice you make when deciding which loan method to opt for should be based on your needs. Neither loan form is going to become obsolete just yet. If you need a large amount of money and are ok with waiting for your approval, a traditional bank loan may be for you. If you need some extra cash to get something done and don't want the hassle of operating through a bank, P2P lending may be your best bet.
Regardless of which platform you choose, you should practise responsible borrowing. If you are struggling with current debts or are unsure how to manage a future loan, get in contact with a financial advisor, or read through your local government pages for more information.