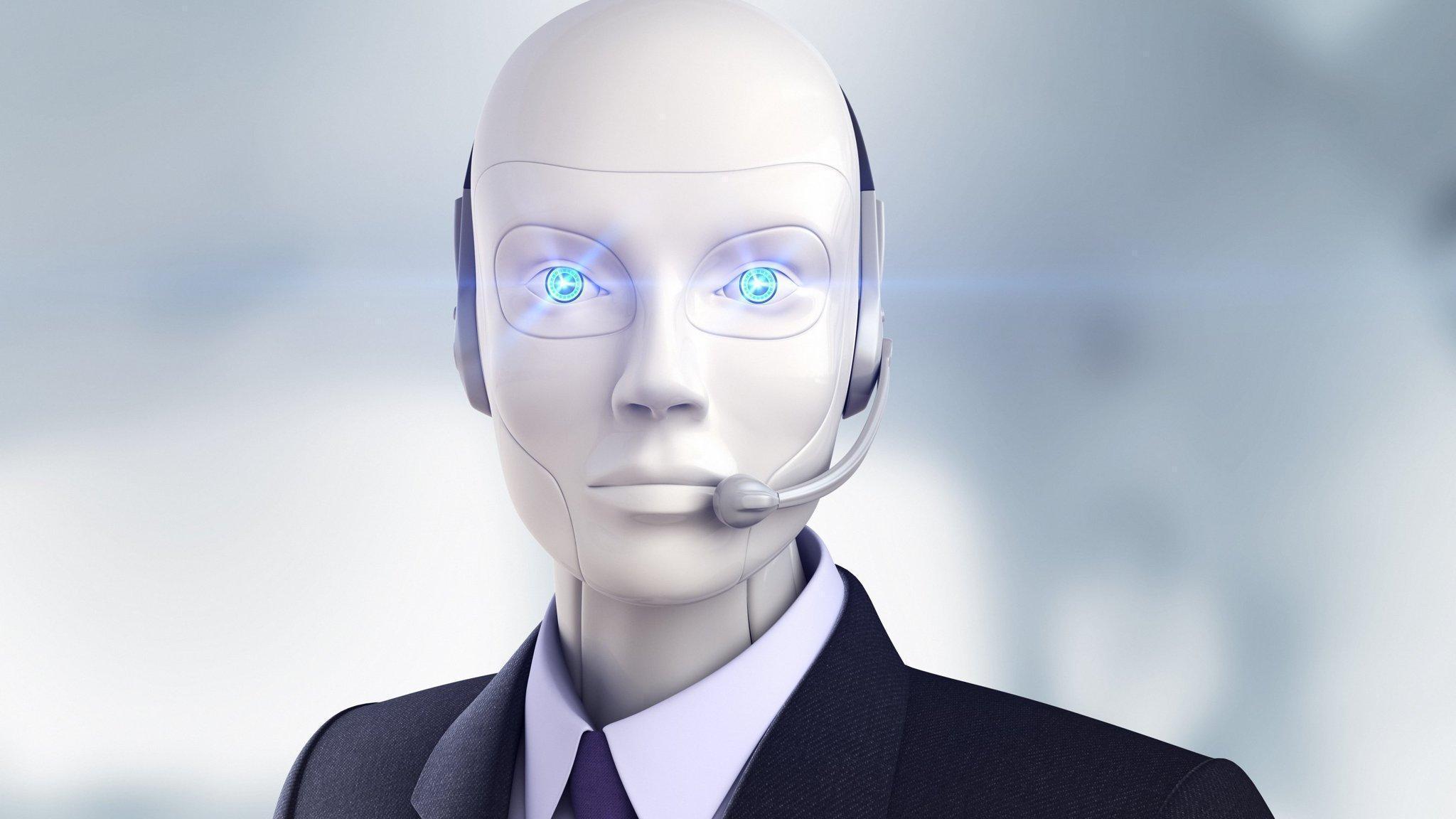 In 1942, science fiction author Isaac Asimov introduced the world to his three laws of robotics. An incredibly prescient visionary, Asimov started the world thinking about the potential challenges sentient technology might present the world of humanity.
A robot may not injure a human being or, through inaction, allow a human being to come to harm
Handbook of Robotics, 56th Edition, 2058
In LinkedIn's Financial Services/Fintech survey of more than 1,000 professionals from the broader FI/Fintech space, it is clear that the threats and opportunities associated with A.I. have never been more present conceptually than they are today.
A.I. is Tech, not Fin
When you look at some of the organizations making big bets on A.I. today, the online lists always include technology majors, but we don't yet see banks investing anywhere near the scale of Microsoft, Google, Apple, Alibaba, Baidu and others. Industrial players like Boeing and Tesla are making big bets on A.I., so it is reasonable to expect that we should see big investments coming through financial services also. However, right now the lion's share of progress appears to be coming from players like Ant Financial and smaller Fintech's who are able to specialize in various technologies.
In LinkedIn's recent Financial Services Insights Survey, Fintech professionals (63%) and investment bankers (55%) were the most interested in machine learning and A.I.-based investing as key technologies worth watching. In research published in March of this year, it was estimated that across capital markets alone A.I. could impact 230,000 jobs. In 2016 alone more than 500 Fintech startups working on A.I.-based technologies, took in excess of $5 Billion of investment capital. Based on current progress, it is significantly more likely that big progress in A.I. will be made from Tech majors and Fintech startups than incumbent players in the sector.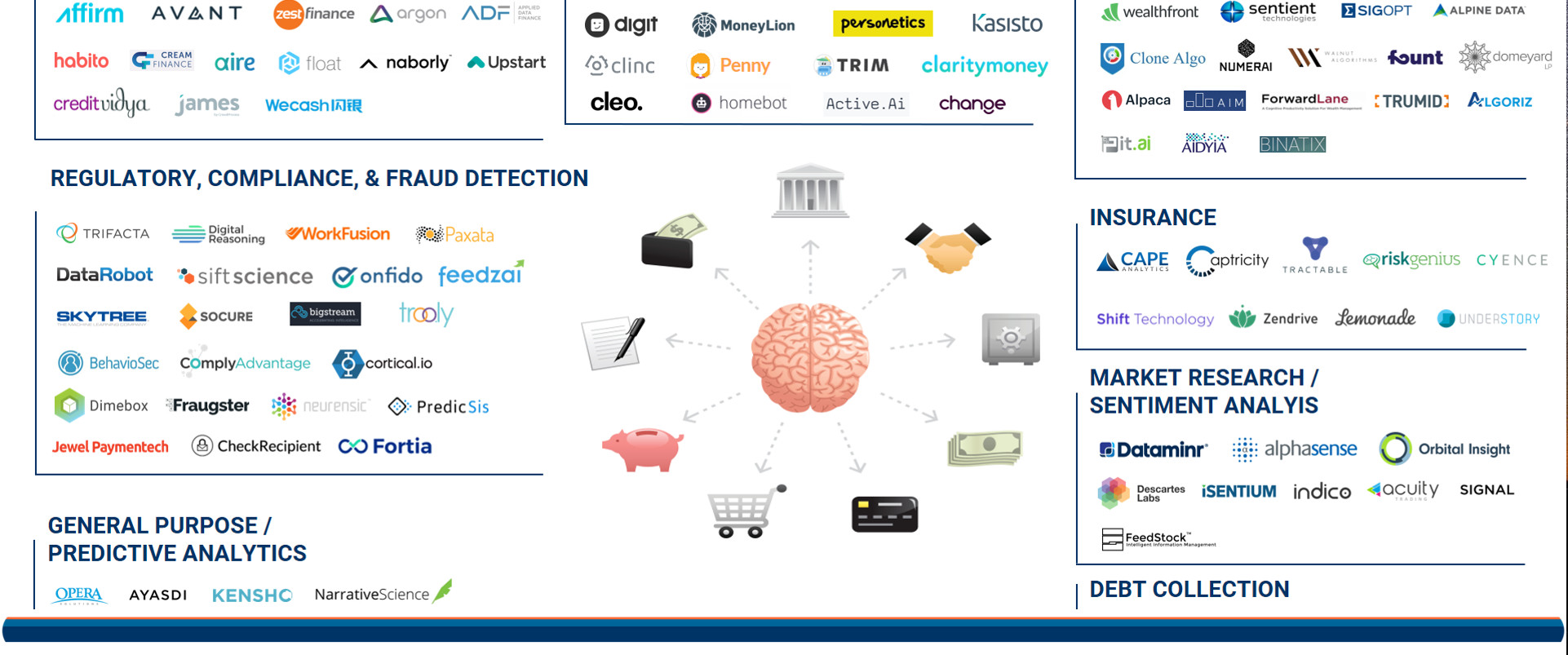 The advantage tech majors have is that they have both the capital and technology pedigree to be able to tackle a major focus on A.I. While Fintech's are able to deploy capital in specific areas like A.I. much more efficiently than that of incumbent players because they're built around the tech, and have much smaller agile teams. All this adds up to the likelihood of banks not only being behind the A.I. curve, but that when A.I. starts to impact financial services that they'll have less control over the outcome.
A quarter (25%) of all finserv professionals queried in the LinkedIn survey are concerned that automation will impact their job security (led by a third, 34%, of retail bankers who share this concern). They are right to be concerned.
Not just Robo-Advisors, embedded banking
A.I. when combined with technologies like voice or mixed reality tech, such as is expected in the new iPhone later this year, will seek to change the way financial services are integrated into our daily lives. While many in the LinkedIn survey immediately assumed A.I.'s impact would be in areas like financial advice - 29% of financial advisors / wealth managers say the largest threat to fintech is "reduced interaction / feedback from human-client relationships" - the reality is that day-to-day financial services and commerce will be impacted much more significantly.
If you can imagine technology like Siri or Alexa maturing in the next 5 years and being able to order you not just socks, but order a pizza, and book Uber rides, flights, restaurant reservations and doctor's appointments. Once commerce is integrated into our tech so seemlessly, the next obvious area to tackle is day-to-day money interactions and financial advice.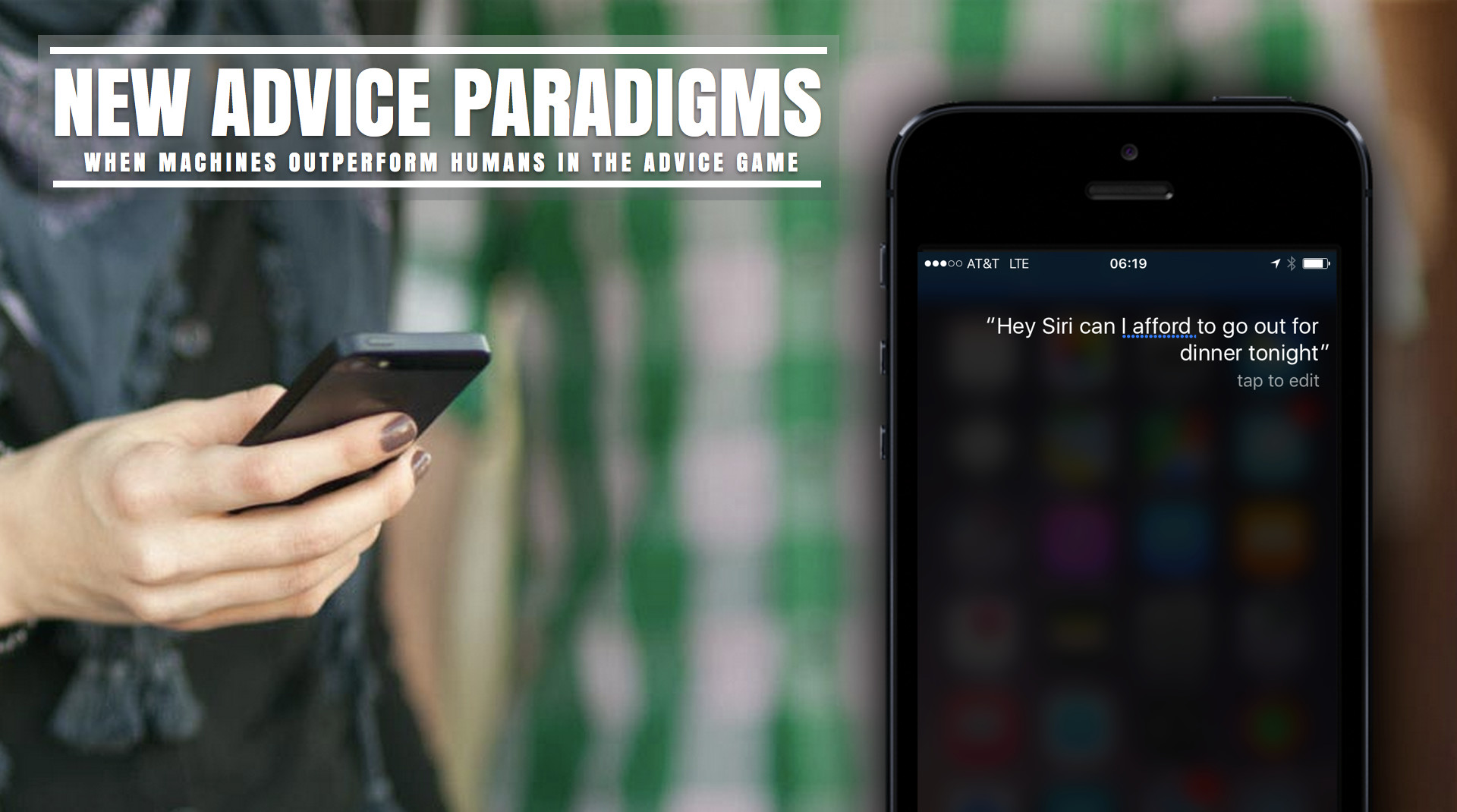 The likelihood that a customer will stop Siri mid-order and read out a 16-digit credit card number to get better airline miles on that order of Pizza, or that a customer will prefer to go to a bank website, app or branch to get financial advice is something we really need to challenge. Banking will be embedded in our day-to-day experiences, not somewhere you go, just something you do. Frictionless, adaptive and contextual.
AI will create jobs, just not the same jobs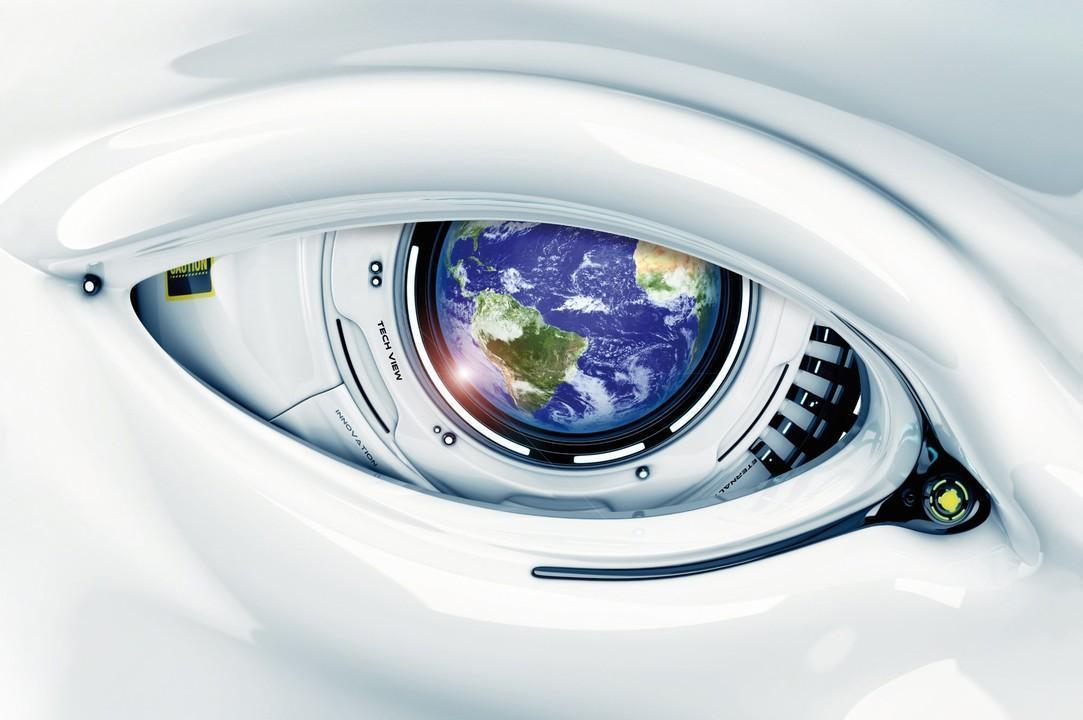 Cover Image from Augmented: Life in the Smart Lane, by Brett King
According to a new report, global GDP will be 14% higher in 2030 as a specific result of A.I. — the equivalent of $15.7 trillion, more than the current output of China and India combined. But the jobs that A.I. creates will be significantly different from what we're used to, especially in financial services.
Research shows that in A.I. specifically the jobs we create will be centered around machine learning initially, and the creative application of A.I. contextually in the world around us. This tends to lead us towards jobs like A.I. trainers, explainers and sustainers (see MIT research on this). But in a world where you can not only ask Alexa your bank balance but can also ask whether you can afford to go out for dinner, how you can save more money or which car you can afford to buy or lease, the roles for traditional humans giving advice in banking will radically diminish.
Don't get me wrong A.I.s are probably going to result in 40-50% of current banking jobs being made redundant very quickly. It will be chaotic...
The jobs created in banks around A.I.s will be those leveraging off this technology to make banking more embedded in your life. The only problem is the more banking is embedded in your life, the less visible the bank as a brand is, and the less you ever need to go to the bank directly. The utility of banking is surfaced, but not the brand so much. Regardless, I expect more surveys the liked of LinkedIn's Financial Services Insights Survey arguing for why humans are needed to give advice on bank products and services, and why A.I. won't be a threat ... right up until the point the layoffs start.
About the Author
Brett King is a widely recognised top 5 FinTech influencer. He is a futurist, an Amazon bestselling author, an award winning speaker, hosts a globally recognized radio show (Breaking Banks), is the CEO of Moven, and in his spare time enjoys flying as an IFR pilot, scuba diving, motor racing, gaming (mostly FPS) and Sci-Fi. He advised the Obama administration on the Future of Banking, and has spoken on the future in 50 countries in the last 3 years.
Breaking Banks, #1 show on VoiceAmerica Business, is the leading global fintech podcast with more than 5.5 million listens from 172 countries. Breaking Banks broadcasts, are live every Thursday at 3pm EST in NYC on 1160AM WVNJ Radio and globally via VoiceAmerica's Business Channel.
His latest book Bank 4.0: Banking everywhere, never at a bank will be shortly released on Amazon.