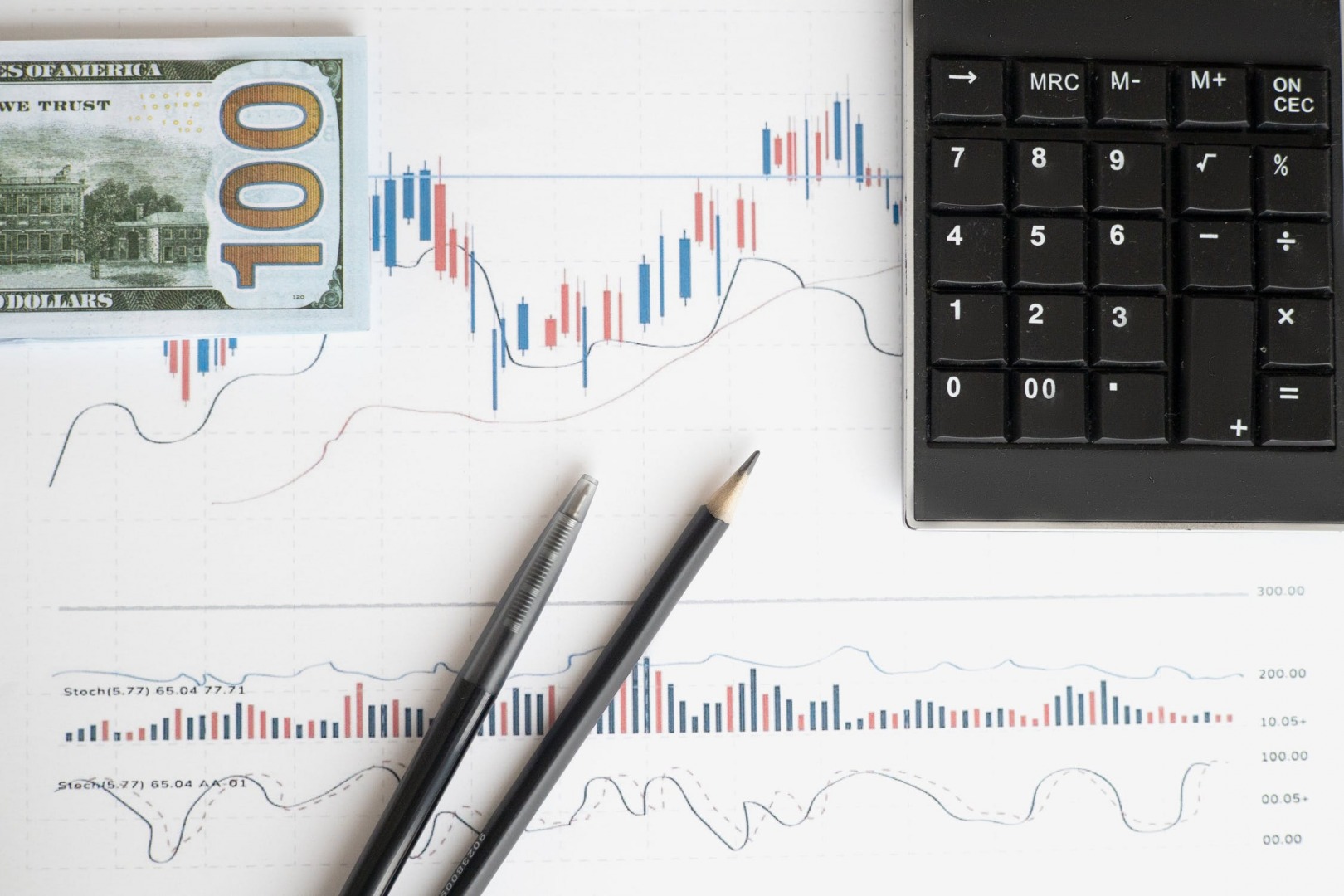 Overview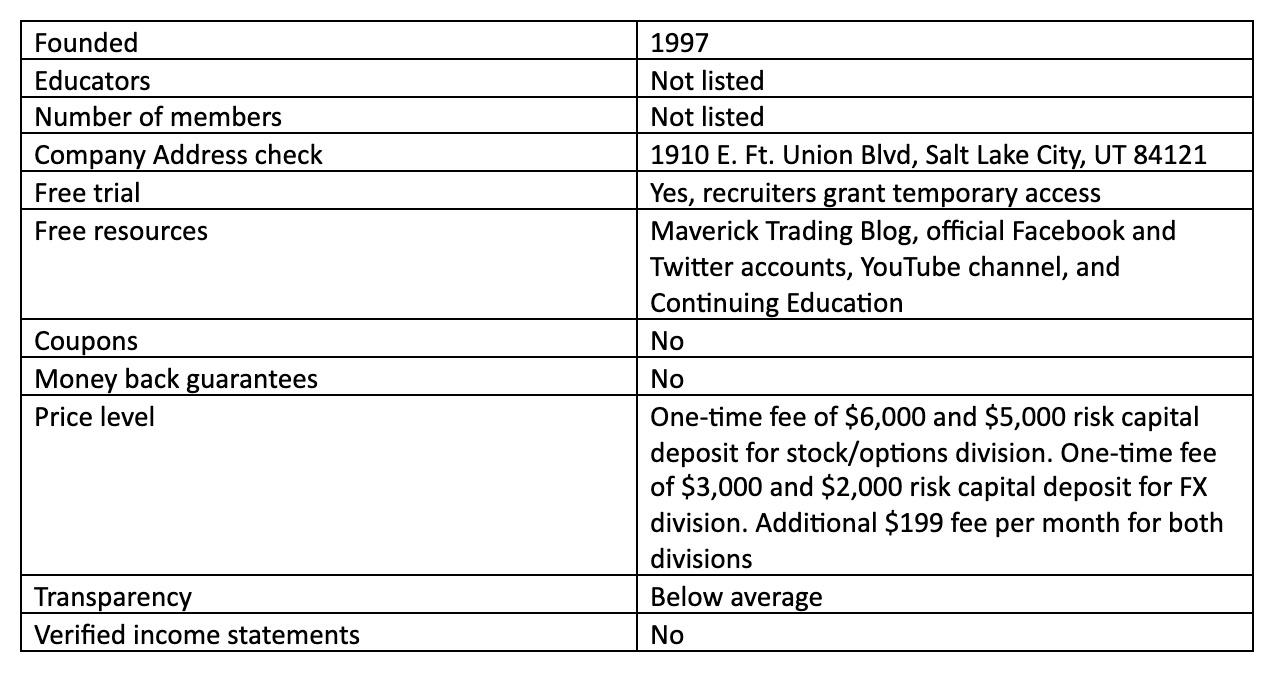 Introduction
Established in 1997, Maverick Trading is a proprietary trading firm with two divisions: forex trading, and stocks and options trading. The firm redesigned its website in December 2018. Through the proprietary trading strategies, rule-based tactics, and software, its system aims to assist traders to earn profits consistently. Here is a brief Maverick Trading review to help you know about the firm better.
Stock and Options Trading
Traders from any skill level can use the stock or options funded account of Maverick Trading to join the firm officially and trade with its own capital. After passing the initial tests, traders can access capital ranging from $25,000 to $800,000 and up.
The interesting fact is that the firm offers unlimited earning potential. As the performance of a trader improves, it provides them with more capital. Moreover, traders can apply leverage to their positions through the team's capital sharing program without risks associated with heavy debt.
Maverick FX Funded Account
Like the options/equity service, a Maverick FX funded account provides access to several amounts of capital and offers the same tiered levels of profit sharing. However, the firm claims that traders can earn more than $100,000 per year by using its currency strategies.
One of the many things you need to keep in mind is that currency positions are highly leveraged. It may not be your capital at stake, but large equity swings may result in increased stress while trading. Maverick Trading trains the traders in risk management both at the portfolio level and the position in a similar manner as stocks or options division.
Demo Account
Demo account is a must for beginners if they want to learn to trade better without risking real money. Professional traders can also test new trading strategies on the demo account. Maverick Trading offers a demo account that trades and analyses how well a trader follows their own trading plan. Afterwards, the firm offers recommendations to traders to improve their trading plan along with general coaching and risk management.
Maverick FX Trading Cost
As stated by one of the recruiting videos, you need to pay a $3,000 membership fee to trade in Maverick Trading's FX division. Starting from the second month, the trader is charged a monthly desk fee of $199. This fee covers the same services in the options division and the FX division.
When you want to go live, you have to pay a risk capital deposit of $2,000. The firm offers a $4,000 account to a trader to make sure that they are managing risk properly. After a successful trade, they automatically receive a $10,000 account.
The trader can also get a performance bonus once the profit splits to the firm equal $3,000. The top-level account is $300,000 in the FX division, which is still up to 15 million US dollars in FX positions. On the FX side, every trader goes through more than 100 hours of detailed instruction with structured coaching and supervision.
Who Needs Maverick Trading?
Maverick Trading focuses on options and forex trading. So, it is best for traders who want to make a living by trading forex or options, and are willing to learn over a long period by following educational content. You need to be patient and committed to join a program like this one, and you will have to be ready to risk your money. You must have a solid capitalisation even before beginning investing with Maverick Trading.
Visit the website of Maverick Trading and go through it carefully before deciding whether you want to join the program or not. Learn about everything you need to learn to avoid losing your money in trading.