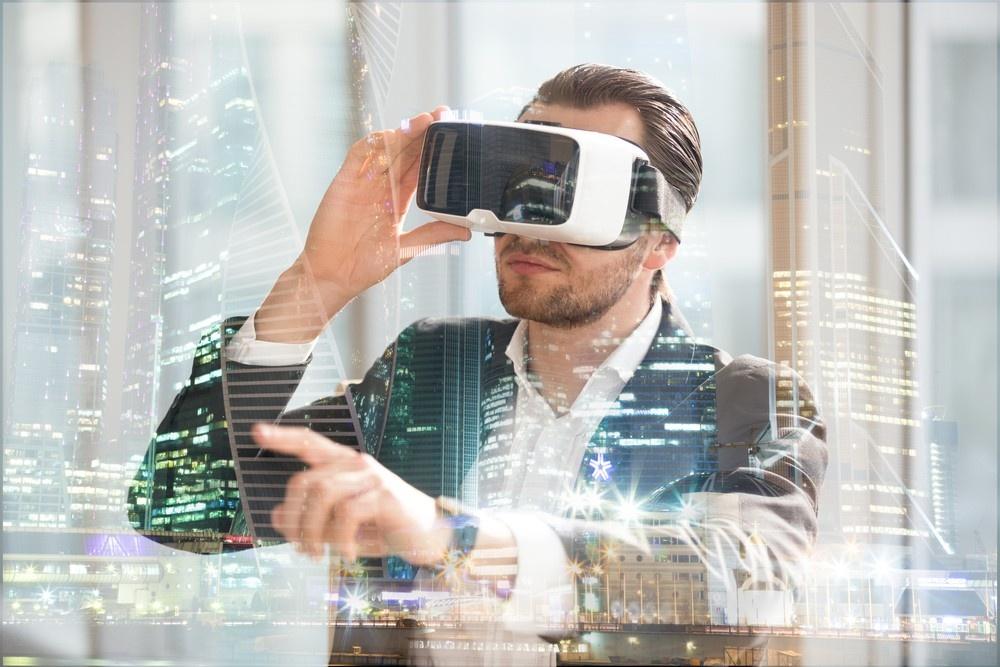 The involvement of VR in real estate purchases and sales in the metaverse makes the process of buying virtual property more realistic.
Significant developments in AR and VR in recent years have made computer-generated simulations more immersive and lifelike. As a result, tasks such as making virtual art pieces, constructing buildings, holding conferences and parties are now possible with VR. For example, in 2020, American hip-hop artist Travis Scott held a virtual concert on Fortnite that was viewed by more than 12 million people. The event could be experienced in 360° view using a VR headset. The continued evolution of VR and AR will fuel the creation of the much-heralded metaverse, the concept that is likely to replace the internet as we currently know it. Blockchain plays a crucial role along with VR in real estate purchases made in the metaverse. Metaverse netizens will be able to purchase virtual property in the form of Non-Fungible Tokens (NFTs) in exchange for virtual currency. What is virtual real estate? And how can people and businesses benefit from purchasing virtual property in the metaverse? Here are some of the answers to these questions:
What Virtual Real Estate Means
Ideally, a fully functional metaverse will be structured like real-world cities and countries. In each metaverse "region," there will be buildings, apartments and neighborhoods that could be purchased or sold off as plots in exchange for virtual or real-world currency. Unique and non-interchangeable NFTs can be used by metaverse netizens as proof of virtual property ownership.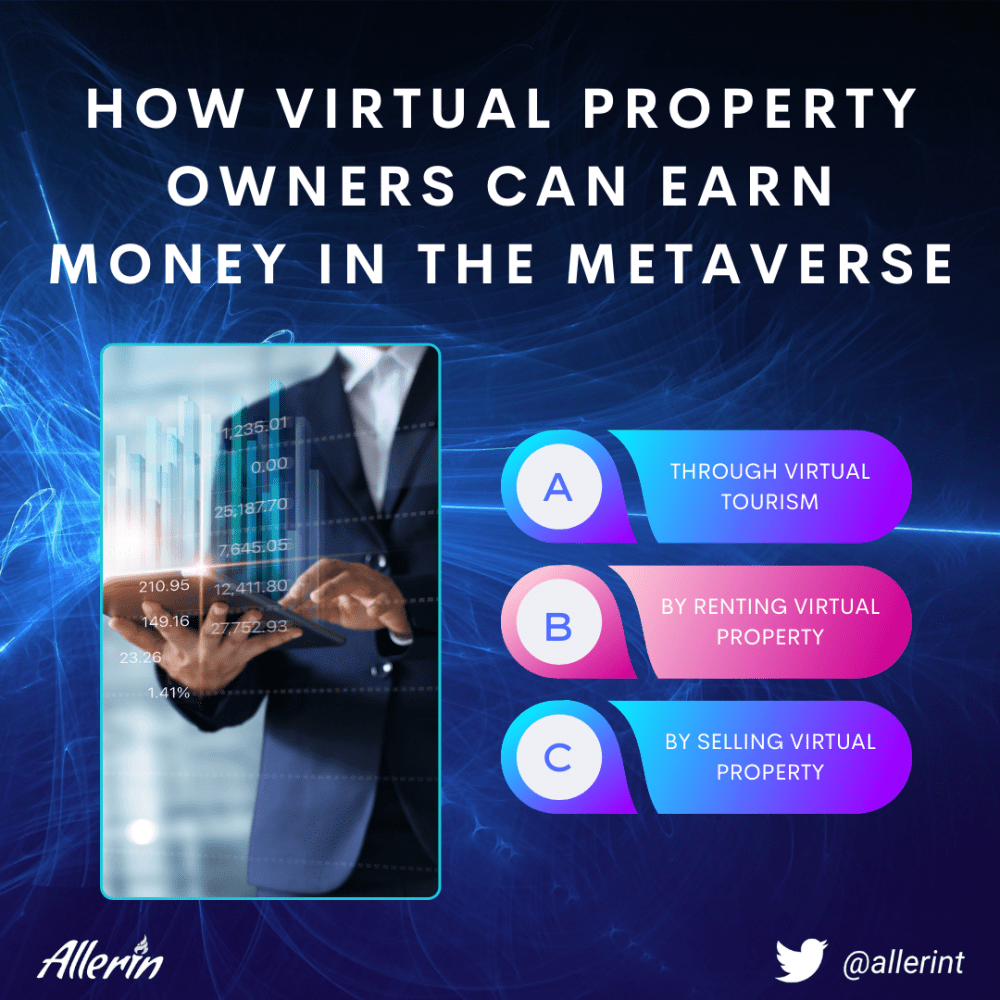 In recent years, the number of people and businesses investing in virtual property has increased. As a result, virtual property prices have also risen, with some plots selling for
as high as USD500,000
.
Why People and Businesses Buy Virtual Real Estate
As stated above, virtual property prices are continuously increasing with time. In fact, the value of the virtual property may currently grow at a quicker pace than its real-world equivalent, with appreciation values sometimes quintupling over the period of a year. So, purchasing virtual property and selling it after a few years can fetch a good amount of money for property owners. Also, virtual property owners can earn passive income by renting their property. Virtual tourism is yet another way for businesses or people to make money in the metaverse. Virtual tourism allows people from all over the world to visit historical museums, art galleries from the comfort of their living rooms. Such individuals will need nothing more than a VR headset to remotely enjoy the incredible experience. Owners of such virtual properties can make healthy profits from virtual tourism.
As we know, businesses in the hospitality sector have been badly affected due to pandemic-enforced travel restrictions all over the world. The emergence of the metaverse will be beneficial for such businesses in the present and future.
The involvement of advanced VR in real estate-related processes makes owning property in the metaverse much more realistic. As we know, blockchain makes transactions and payment records more secure. Therefore, buying virtual property in the metaverse through NFTs can add another layer of security to the process.