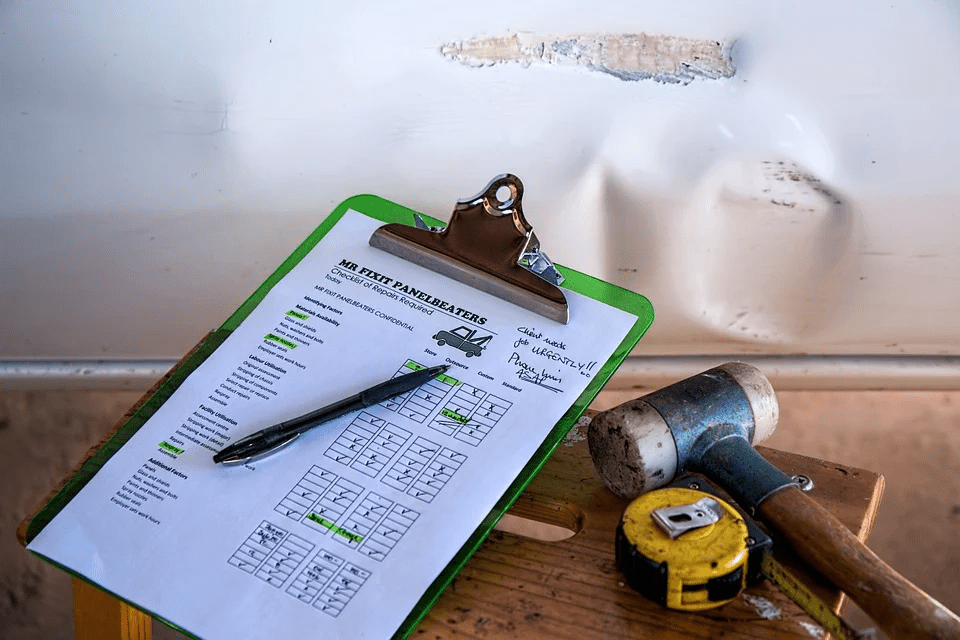 Insurance can feel like a complicated mess when you first begin to investigate it.
It's hard to know what is needed for your situation and what is a sales pitch geared towards upselling you and taking more of your money. If you find yourself on the hunt for an insurance policy, take a deep breath—we're going to get through this together. The following will explore the basic idea of insurance as well as what you need to keep in mind as you shop around for policies.
What Is Insurance For?
Insurance coverage is to be used if something unpredictable (like a fire, flood, accident, or theft) occurs and results in damages or losses that cost you money. For example, if your laptop is stolen from your home and you have insurance covering theft in your home, you will be entitled to the money required to replace your laptop.
This sounds simple, but in actuality, it can grow very complicated very quickly. This is because there are countless types of accidents and unpredictable events that can happen in this crazy, chaotic world we live in. (You're reading this towards the end of, or after, 2020—you know exactly what I mean). Because of the endless possibilities, insurance policies are incredibly important. There are insurance policies designed specifically to protect businesses, homes, cars, traveling, medical events, and even lives. Depending on what type of insurance you are seeking things can become even more convoluted.
Insurance Policies
Insurance policies are hefty legally-binding documents that detail exactly which types of unpredictable events are covered by your insurance plan. There are a variety of plans and price points available depending on your particular situation and how likely certain risks are in your circumstances. For example, someone with a severe, life-threatening allergy to bee stings might not be able to get the same life insurance policy as someone who has no risk of dying if stung by a bee. Because of the variety of options available, the insurance experts at MyChoice.ca emphasize that doing your research is crucial. Take the time to look at what different policies cover, and for what price. You might be tempted to think that no matter the company, the price of a certain type of coverage will be the same across the board. This could not be further from the truth.
Things Insurance Policies Can Cover
Here's a list of some of the things that insurance policies can cover. It will help give you an idea of what sort of things you could be looking for within your policy. Please note that this list is nowhere near exhaustive, but should serve as a jumping-off point in your insurance discussions.
Fire started in the home
Forest fire
Flood
Wind or storm damage
Lightning damage
Hail damage
Falling trees
Damage from the weight of snow
Car accidents
Accidental death
Explosions
Sewer backup
Damage to power lines
Accidental injury
Hurricanes
Dog bites
Lost wages from injury
Identity theft
The cost of a defense lawyer in certain situations
Earthquakes
Volcanic eruptions
Kidnapping (and the ransom needed)
Mice or vermin damage
Meteorites (seriously, you can get insurance for this)
Airplane engines falling from the sky
Riots or terrorist attacks
Again, this list is nowhere near exhaustive. The goal is to give you an idea of the sort of things that insurance can provide you money to deal with should they happen to you or your property. Depending on where you live and what is culturally or naturally common in your environment, the things included in a typical insurance policy are going to differ drastically. Please note, that many insurance companies are quickly setting precedents regarding coronavirus. If you are unsure whether costs related to COVID-19 are covered by your insurance plan, you're not alone. Speak to your insurance provider, and maybe a lawyer if you feel it is necessary.
Read Your Policy In Full, Do Your Research, And Then Read It Again
Yes, we were told as children to read any contract thoroughly before we sign it. Deep down we know this is what we should be doing, but we sign up for newsletters, social media platforms, and website accounts almost daily. Every online job application has fifty pages of terms and conditions we are supposed to read before we accept and submit our applications. The internet has softened our strict guidelines regarding a thorough read of things that we agree to. It is not ideal, but it's the truth.
This being said, your insurance policy should never fall into this category. Take the time to read the entire coverage policy, from cover to cover. Take notes or highlight anything that you are confused about. Any scenario not covered that you can think of should be jotted down somewhere.
Speak to other people in your neighborhood (if it's homeowner's insurance you're looking at) to see what events are possible. Maybe everyone's basements flooded three springs ago—you better be sure that your policy covers flooding. Do a little research on the temperatures and weather patterns common in your area. Learn about the crime rate. Ask for clarification on anything that you don't understand or feels off. That's right, never ignore that gut feeling that something is missing when it comes to insurance policies.
Once all your research and questioning is done, and you understand all the concepts that were giving you trouble, read your insurance policy again. Yes. Read it twice (at least). You must understand what protections you are being afforded. This is because, sadly, insurance companies don't often want to pay up when they don't have to. No one is going to jump out of the bushes and tell you that your coverage policy covered the cost of car repairs after that storm took a giant tree branch down and smashed your windshield with it. You need to know this yourself if you're going to use the policy.
The above information should set you off in the right direction as you explore different insurance policy plans and what your insurance needs are. There is no harm in speaking to your friends, colleagues, and family members about different insurance policies and their experiences in the past. Always ask for clarification if there are aspects of a policy that you do not understand. It could make a big difference later on down the road.