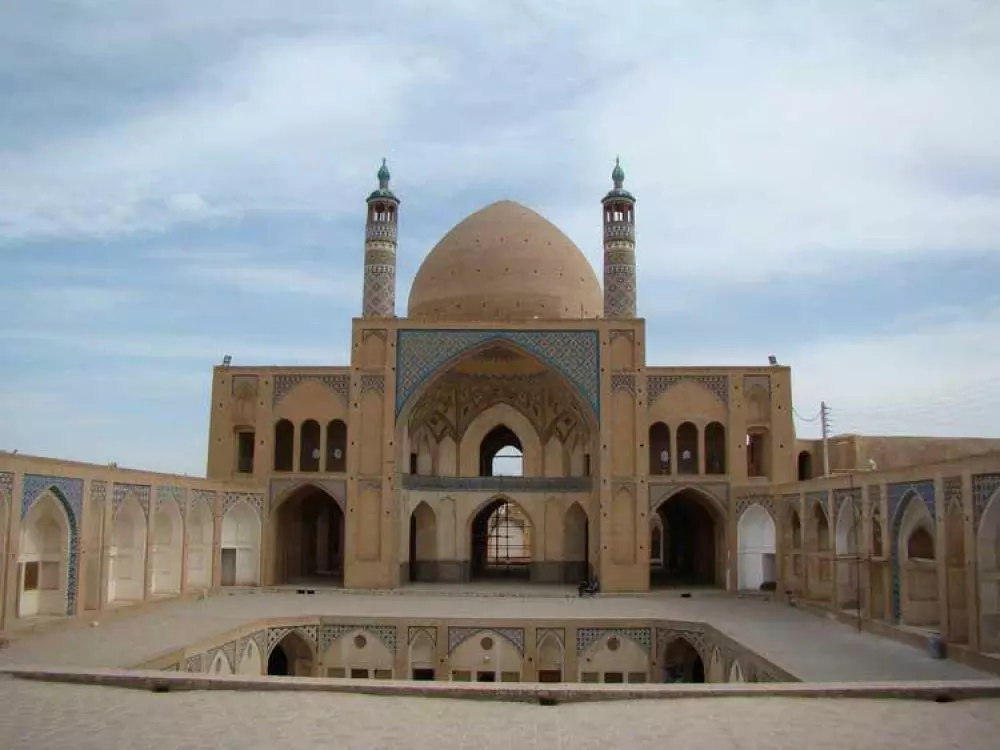 The Persian state aims to become the undisputed powerhouse in the Middle East by 2025 © BBN
Iran's 2025 Vision
As the world economy is heading towards a world of zeros in terms of productivity, inflation and GDP per capita, Iran is back into the fold. Is the world ready for the country to come back in the global economy following lifted sanctions and what are the consequences for the commodity markets? The readmission of Iran to the international scene will allow the country to sell crude oil more freely and access overseas assets, bringing risks as well as opportunities. Iran's strategic plan is to reshape its society through economic, political and social objectives with global productive interactions.
Vision 2025 is the country's roadmap to achieve its goals of survival and regional primacy through technological and economic progress, rather than relying on military capabilities or hegemony. Reducing tensions while maximising trust and peace facilitates the acquisition of technologies and foreign investment needed to improve the country. Iran is willing to follow this agenda to sustain government legitimacy and security among the Iranian society through enhanced economic conditions. A glance at the agreements signed in Rome and Paris points out the Rouhani's government's prioritisation of technological and economic cooperation—in aviation, construction, finance and energy.
New Economic Opportunities
The Iranian economy has continuously under-performed in the last decade due to misguided economic policies, high unemployment, corruption and mismanagement. In order to attract investors and ensure adequate returns, Iran successfully abided the international agreements. Moody's claims that Iran, which is the second largest economy in the Middle East has significant economic growth potential and could be valued more than $400 billion. This is mainly due to recent structural reforms, which have helped the country to strengthen its fiscal foundation. Now that the sanctions have been lifted following the implementation of a landmark nuclear deal with world powers, Iran can now access to $150 billion worth of frozen foreign assets. Iranian businessmen are now able to open letters of credit for overseas transactions, opening up the possibility for international companies to do business with the country.
China on the one hand, agreed a trade deal of $600 with Tehran to foster closer economic and security ties. On the other hand, Italy sealed a $22 billion deal with the country in coveted industries such as natural gas and high-speed rail. Iran's aircraft market is one of the most underdeveloped markets due to the recent economic sanctions with currently 43 aircraft operating in Iran Air. Once the sections were lifted, Airbus was the first company to put pen to paper to replace current fleet members and triple Iran Air fleet capacity. Iran ordered a total of 118 aircraft valued at $27.6bn, consisted of 40% narrow body airframes and 60% wide body aircraft.
Commodity Markets
Amid low oil prices, Iran is expected to revive its aging infrastructure by proposing a range of product diversification superior to other regional oil exporters. The Persian state is ranked 2nd in natural gas reserves and 4th largest reserves of crude oil. The country seeks to ramp up its production from 500,000 to 5.7 million barrels a day in the next few by the end of 2020. To achieve this significant target, Iran would need the likes of Russia's Lukoil and France's Total to manage their gas and oil fields. Iran's return in the commodity markets is a potential loss for Saudi Arabia, which has been forced to tap into its financial reserves to compensate for plummeting oil prices.
"The lifted sanctions will grant Iran access to more oil production and GDP growth of 5% between 2016 and 2017.
Moody's, Rating Agency
The previous economic sanctions enabled Iran to adapt to the reality of lower oil revenues and implement structural reforms much earlier than other oil exporters. There is a global fear that Iran could contribute to the continuing world's oversupply as crude oil witnessed a historical 10-year slump. Unlike many emergent markets, a U.S. Federal Reserve tightening does not affect Iran's exposure to the capital flow, which is deemed negligible by Moody's. The lifting of economic sanctions from Iran provides several trading opportunities with regional and international countries. The Persian state is back in business with the East and West. Iran's return has the potential to change the balance of both power and profits in the Middle East, especially between the Shiite theocracy and the rival Sunni monarchies in the Gulf. In addition, the United States is still cautious about Iran's human rights violation and investment opportunities. Nonetheless, Iran is ready to bounce back and improve its tarnished reputation. May the force be with the country.