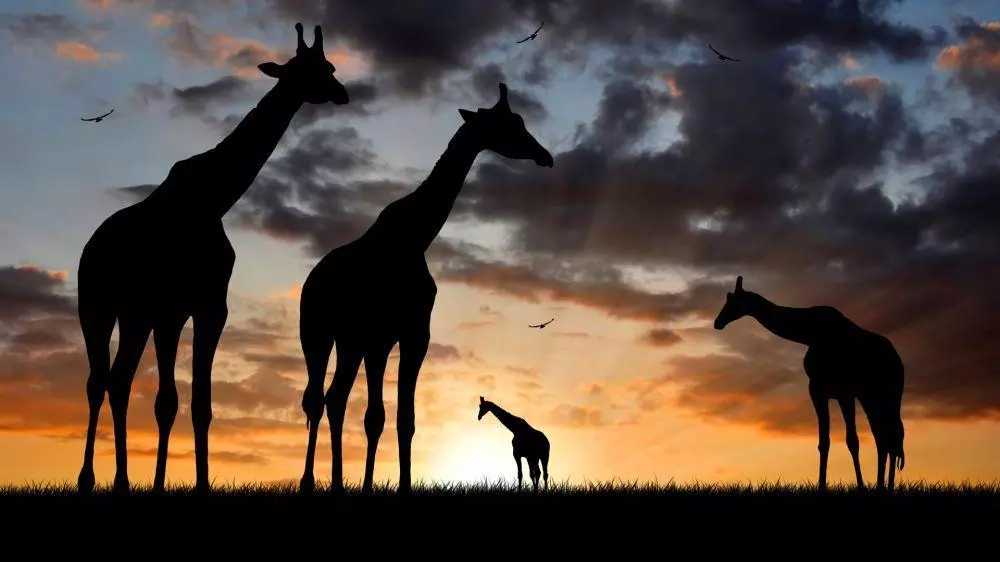 However, its ethnic diversity has not only produced a vibrant culture, but is also a source of conflict. Amongst the most important challenges that Kenya must face include high unemployment, inequality, low investment, crime and poverty. In addition droughts frequently put millions of citizens at risk. Can Kenya exceed expectations and become a leading African country? How can it maintain its promising economic outlook and what are the main obstacles? The following article aims to bring into perspective Kenya's encouraging efforts, which have been mainly overlooked by the mainstream media.
Revamped Economic Infrastructures
Kenya's economic and social policies are deeply affected by its history as a land of European and Asian settlement. Before the country achieved independence in December 1963, a fundamental determinant of the nature of its economy and the policies of its government was the existence of wealthy and relatively non-African communities. As an example, by the time of independence, 80% of the value of the marketed produce of agriculture came from the European-owned farms and estates. Towards the end of the colonial period, tourism, along with tea, horticulture and remittances, became Kenya's leading sources of foreign exchange. The Kenya National Bureau of Statistics (KNBS) said the economy expanded by 6.2% year-on-year in the second quarter compared with 5.9% in the same period in 2015. The remarkable growth was on account of a considerable boost from conference tourism as well as an improved security situation.
The Kenyan economy grew faster in the 2nd quarter of this year compared with the same period in 2015, lifted by a strong recovery in tourism and expansion in agriculture. On a similar note, this past August, the president of Kenya signed a historic amendment to the 2015 Banking Bill, which capped lending interest rates at 4% above the base rate set by the Central Bank of Kenya. The "cradle of earth" intends to increase affordable loans to low income households and small businesses as well as further improve the banking sector's profitability. In addition, the current account deficit contracted by 6% to $1.40 billion due to low international oil prices and falling machinery imports. However, despite the promising economic outlook, East Africa's biggest economy struggled with a number of challenges, including lack of foreign investment and attacks by Somalia's al Shabaab militants in 2015, which scared away tourists and eroded foreign exchange earnings in the very same sector.
Financial Services Push
Since its independence, Kenya's economic development has been predominantly financed from abroad. The Kenyan government has taken an equity interest in a number of firms – including banking and oil refining – and has provided loans through different institutions. New policies concerning taxation, protection, and the provision of finance have been designed to promote private participation in the financial sector. As an example, company profits are now taxable at 25% in a bid to encourage private investment by offering excessively generous financial terms.
Not only Kenya aims to expand the presence of more companies in its financial sector, but is also keen on targeting Islamic Sukuk to boost its finances. Indeed, the country has recently unveiled a new body dedicated to promoting its fledgling Islamic finance industry, as part of a wider strategy to position itself as an International Finance Centre (IFC). In recent years, Kenya's burgeoning finance industry has seen the emergence of two international banks, five banking windows offered by commercial lenders, insurance firms and a unit trust fund looking to capitalise on the country's dynamic population. .
Devolution and Role of the Government
The growth of regional and tribal inequality results in part from historical circumstances. The political conservatism of the Kenyan government and its hostile attitude to nationalization and free land distribution are hurting the development of the country. A question, which immediately arises, is, what is the point of having strong sectoral preferences and attempting to act on them, if they are not really shared by the recipient government? The Kenyan government has declared itself for more poverty oriented programmes, and there is not doubt the commitment is taken seriously by many Kenyan civil servants. Devolution is rated the biggest gain from the new constitution, which ushered in a new political and economic governance system. It is transformative and has strengthened accountability and public service delivery at local levels. The government 's agenda is to deepen the implementation of devolution and strengthen governance institutions.
At the same times, it also has to address other challenges, including land reforms and security to improve economic and social outcomes. The following can be achieved via accelerating growth and equity in the distribution of resources as well as reducing extreme poverty and youth unemployment. Kenya may not see the change day by day, but over time, it will move forward. In order to become a major force to reckon with in the African continent, it must achieve rapid and sustained growth rates to transform the lives of millions of citizens living below the poverty line. The "cradle of earth" is back in the spotlight and should not be neglected anymore . To continue its road to redemption, Kenya must focus on building better infrastructure, including smart grids, power plants and new roads to stimulate its economy and increase investment opportunities.