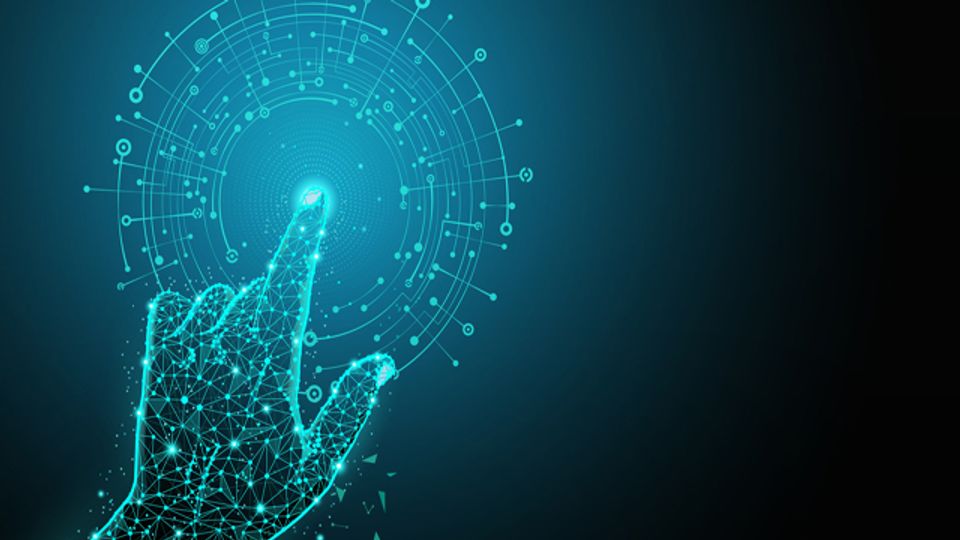 I've been seeing a number of reports recently about digitization as a pathway to development in low- and middle-income countries.
Just to be clear, "development" is a big word for economists. It doesn't just mean that there are some business opportunities available, or some productivity gains here and there. It suggests a process involving an overall rise in the standard of living, including not just a rise in income levels,but more broadly, a general expansion of the opportunities for realization of human potential in improved health, education, leisure, and autonomy as well.
In the US and other high-income countries, there's a widespread concern that digitization may be feeding some undesirable patterns, like replacing human jobs with software and robots. Is there reason to think these concerns may be less important, or more, in developing countries. I'll first mention the reports I have in mind, and then offer a few thoughts about the underlying theme.
As an example from Asia, Era Dabla-Norris, Tidiane Kinda, Kaustubh Chahande, Hua Chai, Yadian Chen, Alessia de Stefani, Yosuke Kido, Fan Qi, and Alexandre Sollaci have written "Accelerating Innovation and Digitalization in Asia to Boost Productivity "(International Monetary Fund, January 2023). From their abstract:
For many Asian countries, the COVID-19 crisis opened deep economic scars, which has led to intensifying pre-pandemic weaknesses—most notably, declining productivity growth. While no panacea will reverse productivity losses, digitalization and innovation can provide a way out. Digitalization can mitigate scarring during downturns—for example, by facilitating virtual education, remote work, and contactless sales—while improving productivity and innovation during expansions. Moreover, firms and industries that harness digital technologies are able to unlock productivity gains at all times. As digital adoption accelerated during the pandemic, countries can capitalize on both technological and organizational innovations associated with digitalization to alleviate scarring effects. …
Despite these successes, Asia still faces important divides that prevent it from fully reaping the benefits of innovation-led growth. Innovation and access to cutting-edge technologies is increasingly concentrated in a handful of firms, and there is scope to increase the quality of innovation. Within countries, diffusion of innovation from high-performing firms to other firms is limited, including due to constraints in access to finance, management capabilities, and skill gaps in information and communications technologies. Digital gaps and unequal access to digital technologies prevent a sizeable share of firms and workers from reaping the full rewards of participating in the new economy and reaching their full potential.
For an example from Latin America, the UN Economic Commission for Latin America and the Caribbean, known as ECLAC, has published "A digital path for sustainable development in Latin America and the Caribbean" (November 2022).
Today, more than ever before, improvements in inclusion, equality and productivity are associated with the accumulation of new capacities in the area of digital technologies. As noted in the previous chapter, in a world in which technological progress has accelerated sharply, there is less room for competition based solely on static comparative advantages, such as abundant natural resources or low-skilled labour. To boost economic development, resources need to be reallocated toward innovation- and knowledge-intensive activities; and economies need to diversify into sectors in which both domestic and external demand are growing rapidly.
It is undeniable that the digital transformation entails major disruptions that could promote greater inclusion and equality and also foster diversification of the production structure and sustainable productivity growth. Digitalization is affecting all sectors of the economy and society, adding value along the production chain; but the magnitude of the change will depend, largely, on enabling factors such as skills and infrastructure. These technologies have expanded possibilities for advancing towards progressive and inclusive structural change. However, it is also true that the corresponding opportunities are not open to all countries or sectors alike. In fact, rapid digital transformation can become an additional source of social and productive segregation, both within and between countries, if the infrastructure and basic capacities needed to use the technologies appropriately and effectively are not in place. Moreover, success in harnessing the digital revolution depends increasingly on how economies, production sectors, institutions and societies position themselves to absorb and adapt to these changes.

As an example from Africa, UNCTAD has published its "Economic Development in Africa 2022" report under the name, "Rethinking the Foundations of Export Diversification in Africa: The Catalytic Role of Business and Financial Services" (July 2022). As the title implies, the report emphasized the need for many economies across Africa to shift away from their dependence on being commodity exporters to the rest of the world, and instead to develop trade within the countries of Africa, facilitated by the emergence of a digitally-based services sector.
[T]he most relevant variable to promote intra-African bilateral diversification with regard to exporters is a larger share of services value added. By providing business services and market knowledge, information and communications technology (ICT) services facilitate tapping into new markets with new or existing products. Further, transport and distribution services are important across value chains to store and sell products. Access to financial services and research and development are essential to innovation of new products and the continuous improvement of products to survive in markets. Business services can be employed to overcome structural constraints through marketing and consulting to position products on the market. …
One of the key services sectors that is central to the growth and development of all economic sectors, including the services sector, is ICT. On one hand, through its embedded technology component, ICT directly affects the quality (complexity) of products and facilitates product differentiation and customization, with positive impacts on the variety of firms' outputs. On the other hand, its embedded digital platforms and applications are increasingly having a positive impact on information asymmetries and greater market access for both large and small firms. Jointly, these effects translate into improved efficiency at different stages of the value chains – and most importantly – reduced costs and enhanced productivity and competitiveness of firms across sectors. … Moreover, ICT is necessary to facilitate valuable networks to enable mentoring, skills development and information sharing,
which are key to the growth and development of the services sector (Manyika and Roxburgh, 2011). …
[O]nly 10 per cent of the African population have access to the Internet (International Trade Centre, 2020), suggesting fundamental limitations in the utilization of associated ICT services in improving the quality and diversity of products by most African firms, notwithstanding ICT sector growth. … While the world has in recent
decades experienced a boom in technology, the use of advanced technologies in the economy remains a challenge for many African countries. Many localities in Africa do not have access to stable Internet connections, in addition to multiple power shortages. Instability in Internet connections slows down services and makes technologies in trade in services less efficient. While digitalization is driving trade in high knowledge-intensive services, Africa remains the least digitalized continent on the planet.
Of course, these reports (and others) can cite roughly a jillion examples of where digitization has provided or could plausibly provide economic gains. But as social scientists like to say, the plural of "anecdote" is not "data." What are some of the issues in connecting digitization and development?
As all of these reports emphasize, access to digital services is highly incomplete in many parts of many developing countries. Sometimes the problem is that people lack a device to access the internet; sometimes the problem is that internet service itself is unavailable, spotty, or costly. Sometimes the problem is an underlying issue of unreliable electricity service.
As these reports further emphasize, people with higher levels of education and skills will be better-positioned to be involved with digital services, both as providers and as users.
The process of development is necessarily a process of disruption. In what might be called the "old" model of economic development, a standard pattern was that a country would first focus on manufacturing industries that made heavy use of low-wage labor, and then gradually build up skills and move up the value-added manufacturing chain. But in an era of industrial robots, it's not clear that low-wage manufacturing can be a widespread path to development any more, and the process of how digitization might potentially drive widespread growth is less clear. There are places (the example of Bangalore in India is well-known) where digitally connected workers export services to the rest of the global economy. But it is not clear whether these examples can serve as a widespread model across the lowest-income areas of Asia, Africa, and Latin America. Is there an equivalent of low-wage but globally tradeable services jobs that can work for many regions within many of these countries, in the way that low-wage manufacturing used to do? What other new industries might be able to develop in these countries to provide digitally based jobs?
An alternative model might be for digitizing economies to rely less on export sales outside the region, and more on growth from within the region: for example, trade within and across the nations of Africa or Latin America. The enormous internal market of the United States, or the internal market that has been created by the European Union, suggest some potential in this approach. But trade across countries requires both physical transportation infrastructure and also the "invisible infrastructure" involving legalities and regulations about goods and services moving across areas and borders.
Some readers will be familiar with the old childhood story of "stone soup." A traveler shows up at a village, promising to make soup from water and a stone. The kettle is set to boiling, and while watching the stone cook, the traveler starts musing about how stone soup is always just a little better if it has some vegetables, potatoes, and meat, and spices. The villagers are so entranced by the charismatic visitor and the idea of stone soup that they bring all these items and add them to the soup pot–and then are amazed at how tasty stone soup can be. Digitization isn't a stone. It offers real gains. But focusing on digitization as the key ingredient runs some risk of de-emphasizing all the other ingredients–education and skills, infrastructure, ability to start new businesses, ability to trade across borders–that are necessary for digitization to work well for development.