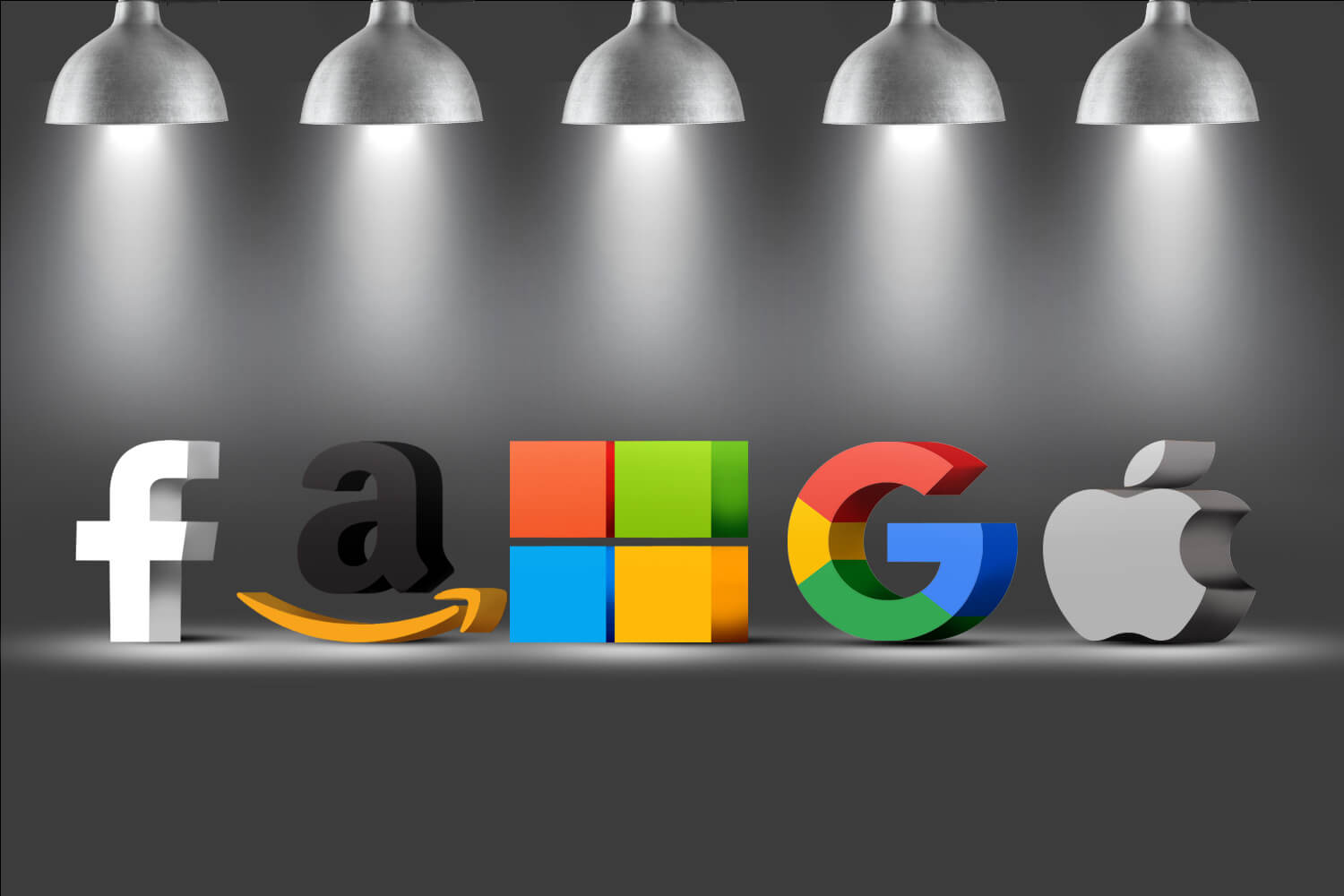 The pandemic has accelerated the growth of the tech world at an unprecedented speed. The questions we should ask ourselves go beyond "utopian engineering" or "trickle down effect" as Jeremy Rifkin puts it rightly.
Pascal De Lima

We know that great periods of flourishing innovation (such as post-pandemic periods, the second industrial revolution or the Golden Age) have given birth to the prophets of a world freed by automation and technology. Yet, the result has rapidly and systematically been precariousness and technological unemployment. It generally does not take much time until such an illusion gives way to the explosion of growth. So far, these "engineer and trickling down" utopias have made room for a world led by research and exceptional stock market valuations in an absolutely cynical way. This is unfortunate, because it does not fit the search for meaning that characterises periods following technological revolutions and pandemics. The Tech World needs to be philanthropic and humanistic, when economic and digital transformations are totalitarian and locked up in a disciplinary technological capitalism.
The Tech Industry is Booming
According to the latest estimates of the International Telecommunication Union (ITU), almost 5 billion people have an internet connection today. The spectacular growth over the past decade has been accelerated by the pandemic. The OECD estimates that the percentage of jobs in OECD countries directly depending on the ITU sector is 3.7%. For unicorns, 2021 was a record year. According to the investment company Atomico, 120 billion dollars have been invested in the sector - three times more than in 2020. Amongst the 100 unicorns created, 26 are valued at more than 10 billion dollars.
In France, total funding raised by start-ups under 10 years old amounts to around 10 billion euros, i.e. 2.5 times more than in 2020. In a context where interest rate products no longer provide yields, the abundance of cash in quest of returns has clearly fostered this trend. But we should also consider the taxation of assets, with exemptions on the financial side.
In the Eurozone and Israel, similar developments can be observed. The markets rising most strongly are Germany and the United Kingdom. The societal implications of these developments for functionality and progress raise some questions. Most of the time, innovations are incremental and not disruptive. The new solutions proposed relate to the internet, such as with FinTechs, Martechs, or e-commerce.
The entertainment sector is concerned too. Sorare, a game combining fantasy soccer and NFTs, managed to raise 620 million euros in the span of a few months, smashing the historical French fundraising record. Evidently, Sorare's contribution to society is limited. In a world searching for meaning, such initiatives should give rise to some ethical questions. They are often characterised by subscription schemes single-mindedly pursuing profits and leave no room for societal added-value. The achievements of innovations in terms of their societal impact on health, biotechnology, energy, the environment and agritech are still far from resembling the dreams of humanist technophiles.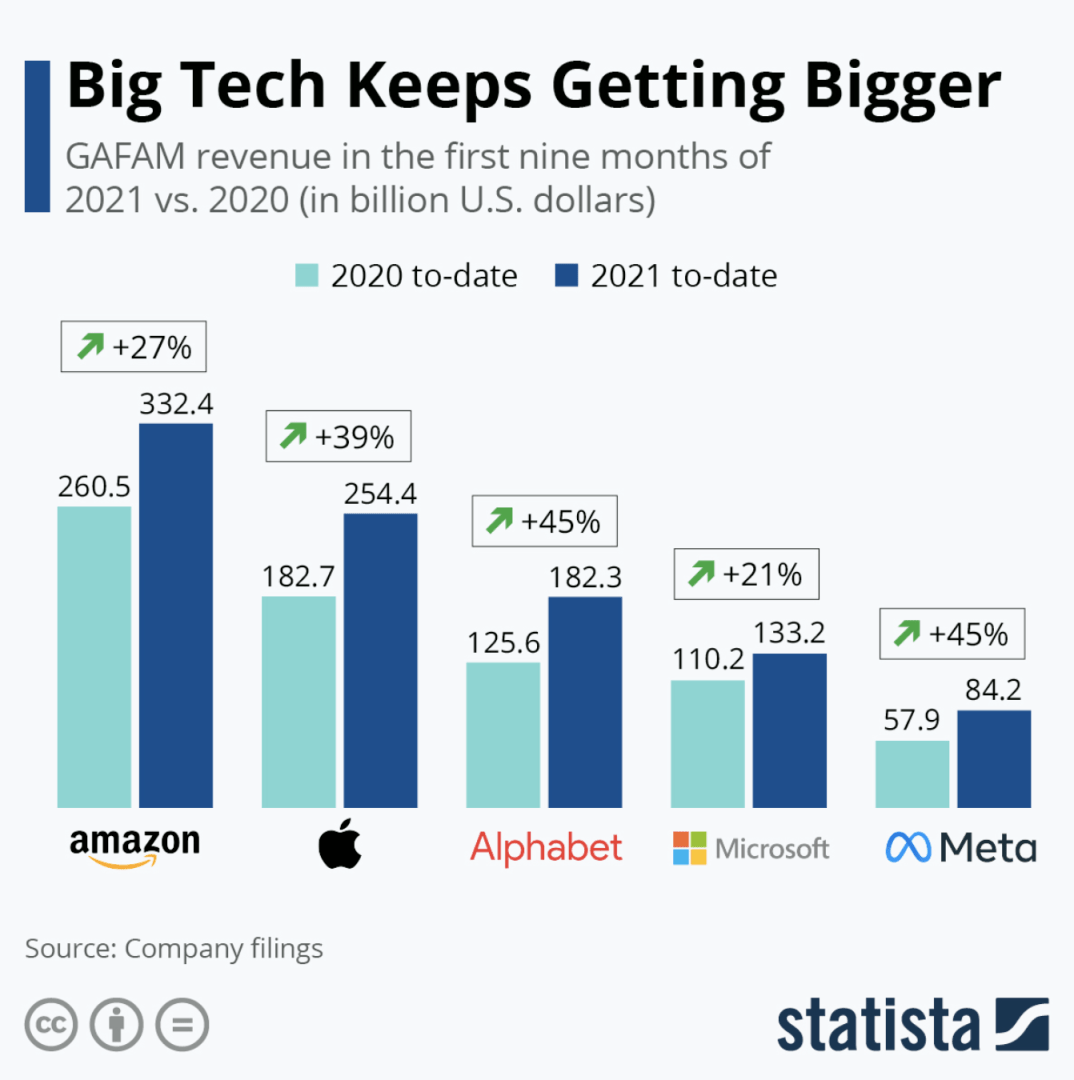 Let's also talk about the big tech companies. They will reach net profits of more than 300 billion dollars for a turnover of 1350 billion by September 2021. Carried by the digital boom, Apple has become the most profitable company in the world. According to estimates, the tech giant has earned 3000 dollars per second in 2021. It is followed by Alphabet, Microsoft, Meta and Amazon, which have earned 2239, 2153, 1278 and 833 dollars per second respectively. As a comparison, Pfizer, BioNTech and Moderna together have made a pre-tax profit of 1000 dollars per second in 2021.
A Growing Digital Divide During the Covid-19 Pandemic
According to the United Nations Conference on Trade and Development, the explosion of the tech sector has fuelled an increase in world-wide inequalities in several dimensions (geographical, educational, digital, food, organisational, diseases). As the UNCTAD Director of Innovation Shamika N. Sirimanne puts it, "as the digital economy is growing, a new divide linked to data and knowledge exacerbates the already existing digital divide".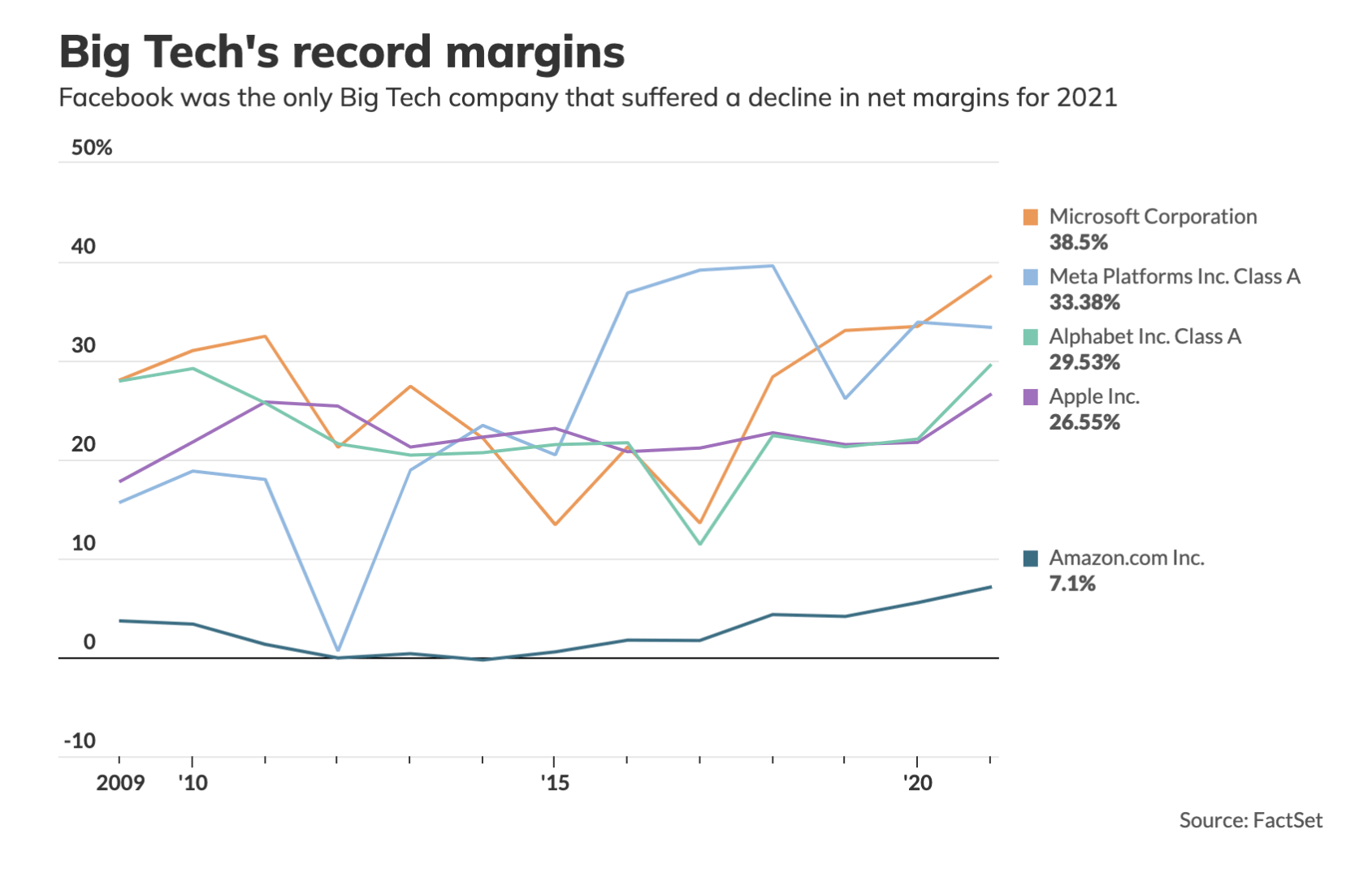 In short, the problem is not only one of digital exclusion or an internet that only serves entertainment. It is also one of exclusion from the economic and digital transformation shaping the capitalism of tomorrow and the jobs that come with it. A new international regulatory framework for digital, data and knowledge flows would allow redistributing gains more equitably and to create the conditions for a digital world driven by the principle of equal opportunity. Secondly, developing countries should not turn into mere suppliers of raw data for global digital platforms, while at the same time having to pay to access the digital intelligence generated with this data. Only 20% of the population in the least developed countries use the internet, and only with low download speeds and at high prices. We should therefore seriously think about how to make the Tech World light up the planet, rather than only Las Vegas. This would be a Tech World that is not only profitable, but also responsible and philanthropic.
Towards a Philanthropic Tech World
The notion of philanthropy appeared at the beginning of the 18th century and is attributed to the theologian Fénelon in 1712. But it really took shape during the Golden Age in the United States with the creation of the first foundations, such as Carnegie or Rockefeller.
Start-ups can be philanthropic, too. An example is cancer researcher Niven Narain. In 2005, he co-founded Berg, a start-up applying artificial intelligence to drug discovery. Berg's functions feature high-throughput mass spectrometers that run continuously and produce several billion data points from the analysis of blood and tissue samples, coupled with powerful computers. The output data helps refine certain molecules to improve treatment efficiency and quality. Here, the added value and useful insights result from a bottom-up approach through the use of data. In a way, this example shows how there can be perfect complementarity between humans and artificial intelligence.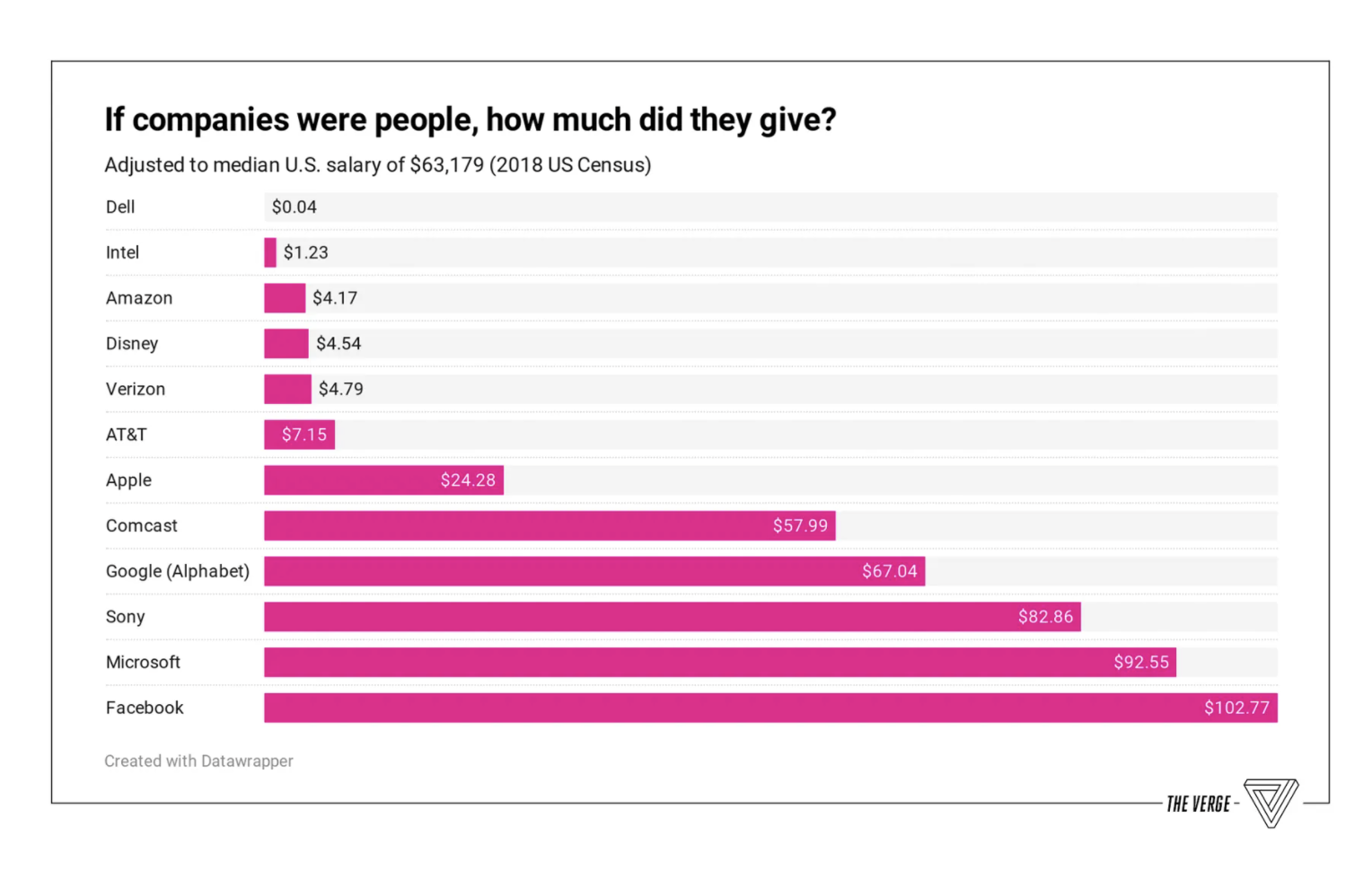 The same goes for the Tech Giants. Bill Gates created his own foundation in 2000. The billionaire invested half his fortune in the fight against malaria. Jeff Bezos followed suit, as did Mark Zuckerberg. For the fight against hunger in particular, data and artificial intelligence might be quite useful. They could provide warning signals to prevent food crises and allow quick reactions, for example via World Bank funding programmes. Moreover, after the Haiti earthquake in 2010, the Google.org foundation launched its Person Finder application to help find missing people. Another example is Project Loon, whose idea is to broadcast 3G via airships to provide network access to more than 250000 Puerto Rican residents after Hurricane Maria. In 2015, Mark Zuckerberg founded Andela, a project that aims to train young digital developers in Africa to draw on a great pool of talent. A criticism made to Google however might give us an idea of the downsides that could come with these initiatives: the tech giant is accused of having gathered personal data of its users instead of helping persons.