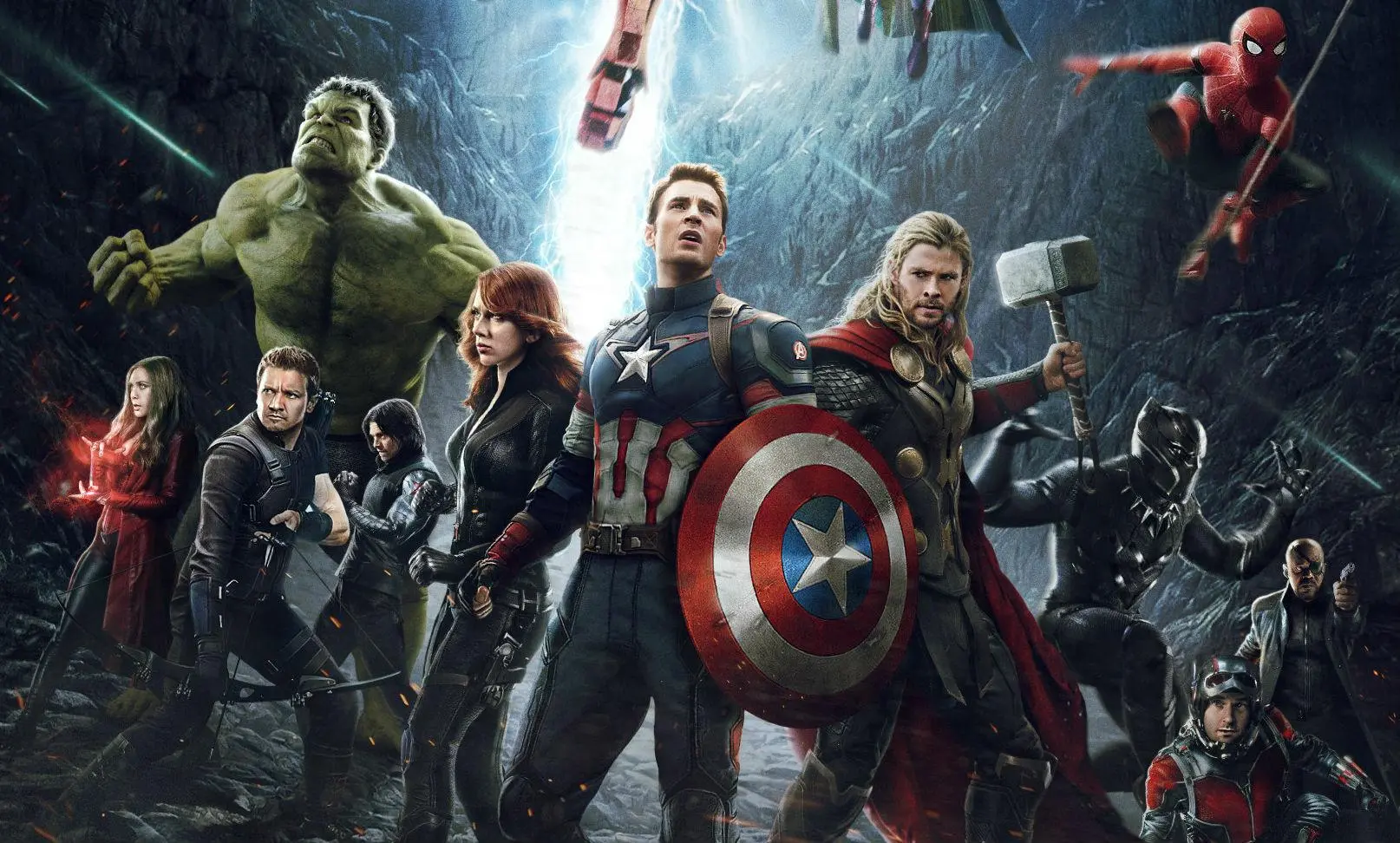 This past month the long-hyped "Avengers: Infinity War" hit theaters across the world, grossing over $1.85 billion and earning its place amongst the top-selling films of all times. The nineteenth film in the Marvel Cinematic Universe (MCU), directed by the Russo brothers and distributed by Disney, it was sold to the public as the culmination of the prior Marvel films' story arcs.
As reports have demonstrated, it has left audiences as shocked as the suspense leading up to it led the public to believe they would be. With a 92% audience rating at movie-rating site Rotten Tomatoes, fans widely praised the smooth integration of many popular characters from past movies, the boldness of story arcs, and were floored by the ending.
The sequel will be coming out in April 2019, leaving viewers an entire year to wonder whatever possible more storylines and conclusions the Russo brothers may have in mind.
The Marvel movies take their inspiration from a comic book series that truly came into a recognizable form to its modern iteration in the 1960's. Since then it has also spawned a variety of other entertainment products ranging from video games to television series to toy figures.
It was the unveiling of the Avengers movie series that truly brought the series to a broader mass audience, beginning with "Iron Man" in 2008 directed by Jon Favreau and starring Robert Downey Jr. as the eccentric billionaire tech-genius Tony Stark.
Since then, it seems like every year there has been a film or two expanding on the endless series of content packed into decades of tangled Marvel storytelling. From 2011's "Thor" starring Chris Hemsworth, 2014's "Guardians of the Galaxy," to this year's blockbuster "Black Panther," every movie has steadily built up its own profitability, production mechanics, and public brand.
Few movie franchises have achieved what Marvel has done this past decade in consistently producing a series of memorable and high-grossing films. The only franchises that come even close are the eight "The Fast and the Furious" movies from 2001 to 2017, the eight "Harry Potter" films from 2011 to 2011, and the roughly 26 "James Bond" films from 1962 to 2015.
In the future it is doubtless that Marvel will continue producing live-action cinematic and television series, as their "Agents of S.H.I.E.L.D." has also done very well since 2013.
While in the past the Marvel series, as all entertainment and creative stories, have faced a variety of rights issues over intellectual property, they've now consolidated enough to give Disney a powerful ability to continue to generate both entertainment content for both the general public and particular audiences for many years to come.
It initially seems strange that comic book stories could so captivate the imagination, attention, and money of so much of the public at large. This is particularly so when we've seen the movies from the "DC Comics" universe, such as Superman, Batman, Wonder Woman, and more, not perform as well in comparison, with occasional exceptions.
To compare, since DC films began being released in the 1970's, in recent years mostly owned by Time Warner's Warner Bros., the 33 films have brought in $9.6 billion in box office gross on a combined budget of $3.2 billion for a profit of roughly $6.4 billion.
In contrast, Marvel's 19 films since 2008 have brought in $16.7 billion on a budget of $3.7 billion for a profit of roughly $13 billion.
We saw this most prominently in 2017's "Justice League" movie, which acted in a similar way to the "Avengers" movie as a culmination film bringing together many characters. It only grossed $658 million on a budget of $300 million, compared to the 2012 "The Avengers" gross of $1.52 billion on a budget of $220 million, let alone this year's "Infinity War."
It is great for our country that we have such a fascinating and inspiring source of entertainment and thought from the Marvel and DC story universes. The film production studios have also done an incredible job in taking the content and making them into lasting modern works of art, using everything from increasingly advanced computer-generated imagery (CGI) to the best cast of actors and staff in the world.