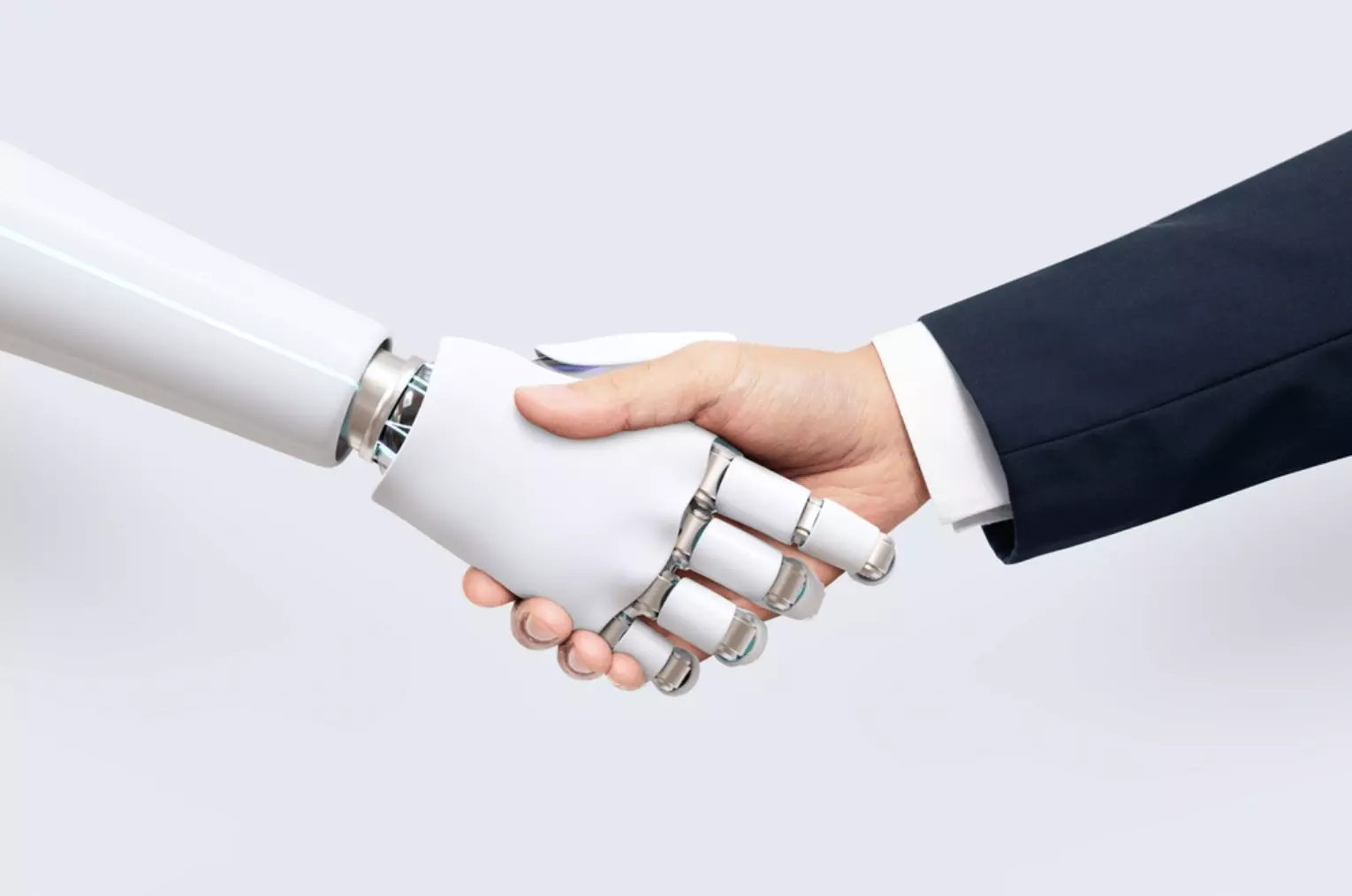 With artificial intelligence (AI) gradually gaining ground in every industry around the world, the adoption of AI by smaller towns and cities is now closer than ever.
It is estimated that by 2030, artificial intelligence might contribute $13 trillion (16 percent) to the global economy. Additionally, it might increase the world's gross domestic product (GDP) by up to 26%. By the year 2020, at least 70% of businesses will probably have used some kind of artificial intelligence technology, whether it is computer vision, natural language processing, advanced machine learning, robotic process automation, or virtual assistants.
However, the growing development in technology is largely concentrated in metropolitan cities. It is equally vital for smaller towns and cities to join in this AI revolution for growth in their economy too.
Why Use AI for Small Towns?
The yearly pace of global economic growth can be multiplied with AI technology. This expansion is fueled by AI in three key ways. First, it will result in a significant rise in labor productivity as a result of cutting-edge technology that makes workforce-related time management more effective. Second, AI will develop a brand-new virtual workforce capable of problem-solving and self-learning, referred to as "intelligent automation." Third, the economy profits from adopting innovation because it opens up additional income opportunities.
Role of Local Governments
As artificial intelligence is gaining popularity, nations are establishing national policies to encourage the use of the technology. But how can local authorities, particularly those located outside of the nation's major IT centers, make sure they don't get left behind in the AI economy?
Firstly, local governments can ensure that adequate AI and tech necessities are made available and accessible to the small towns. Then, training programs for AI-related skills can be organized to inform the public about the most recent developments. Another feasible solution is to expedite local AI adoption. For example, virtual assistants can be used in the education sector or even in small industries.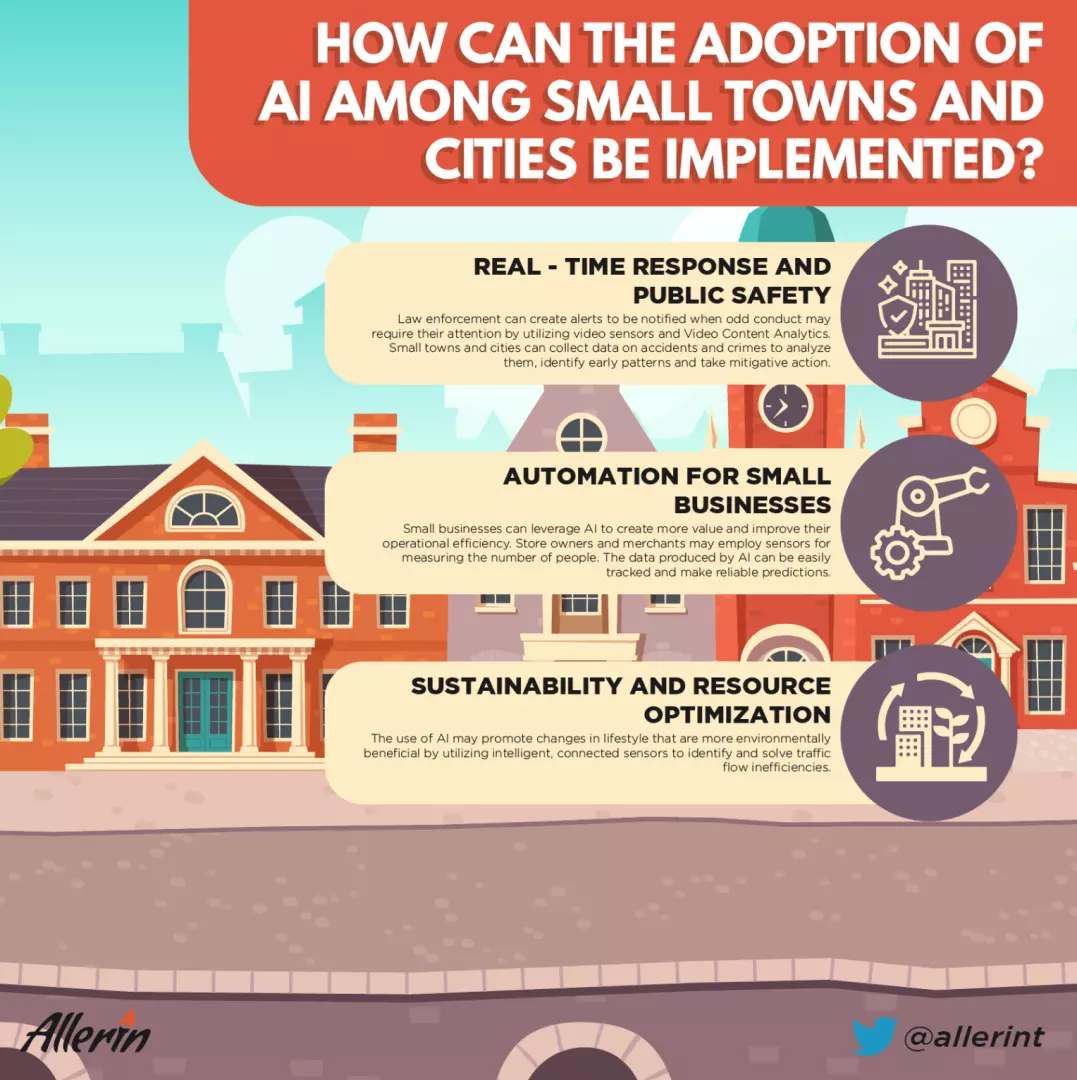 How Can the Adoption of AI among Small Towns and Cities Be Implemented?
Cities of all sizes can become "smart" by enhancing their capacity to gather and use data from different sources for optimizing local operations. Some of the ways in which AI can help transform small towns are as follows:
Real-Time Response and Public Safety
The capacity to react as incidents occur is crucial for enabling public safety. Law enforcement can create alerts to be notified when odd conduct may require their attention by utilizing video sensors and Video Content Analytics.
Police and security personnel can stop trespassing, monitor loitering and parking violations, and coordinate emergency responses by revealing suspicious facts, recognizing possible threats, and dispatching reactions in real-time. In order to implement predictive and preventative actions to minimize crimes, small towns and cities can collect data on accidents and crimes to analyze them, identify early patterns and take mitigative action.
Automation for Small Businesses
Small businesses can leverage AI to create more value and improve their operational efficiency. For instance, store owners and merchants may employ sensors to measure when people are most likely to come and utilize their establishments, as well as the locations where they tend to congregate. The data produced by AI may be used to track daily, monthly, and seasonal trends and make reliable predictions.
Sustainability and Resource Optimization
Sustainability is a major component of smart city strategies. By utilizing intelligent, connected sensors to identify and solve traffic flow inefficiencies, the use of AI may promote changes in lifestyle that are more environmentally beneficial.
Although the AI revolution is not at an early stage, a major chunk of its economic impact is still to come. With even the smaller towns and cities agreeing with the idea of the adoption of AI, collective human progress can be accelerated significantly in the future.