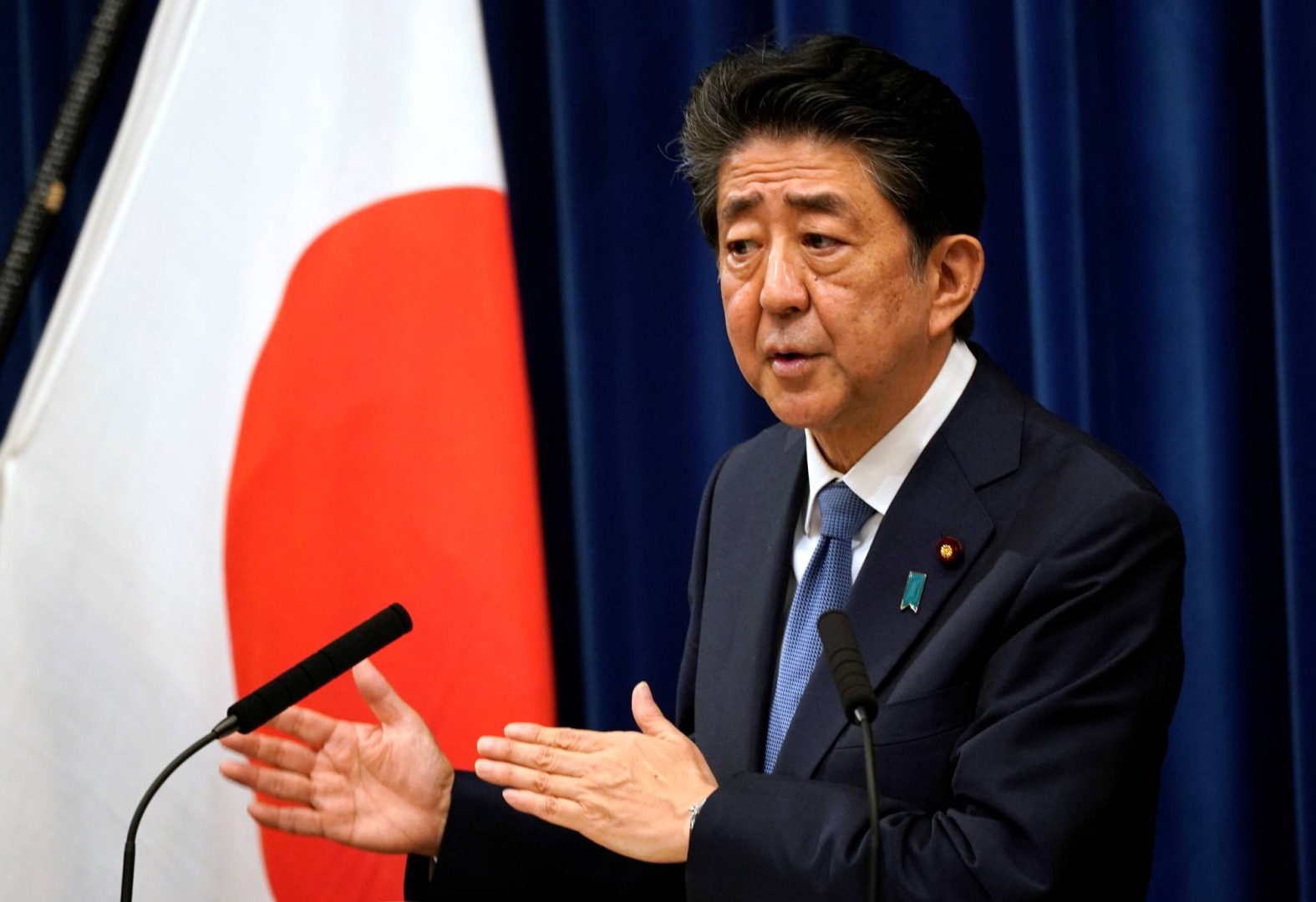 Japan's former Prime Minister Shinzo Abe, aged 67, was killed by a shooter at a campaign event.
He was shot during a speech at a campaign event for the ruling Liberal Democratic Party in the city of Nara in western Japan on Friday.
According to local media, a suspect has been arrested following the incident and remains in custody.
Prime minister Boris Johnson says Britain stands with Japan after Abe's death.
France's Macron was also deeply saddened.


Japan has lost a great prime minister in Shinzo Abe.
Emmanuel Macron
Donald Trump issued a statement as well. Trump and Abe were notable in both Japan and the United States for their friendship
.
Really bad news for the world ! Former Japanese Prime Minister Shinzo Abe is dead. He was assassinated. His killer was captured and will hopefully be dealt with swiftly and harshly.
Former US President Donald Trump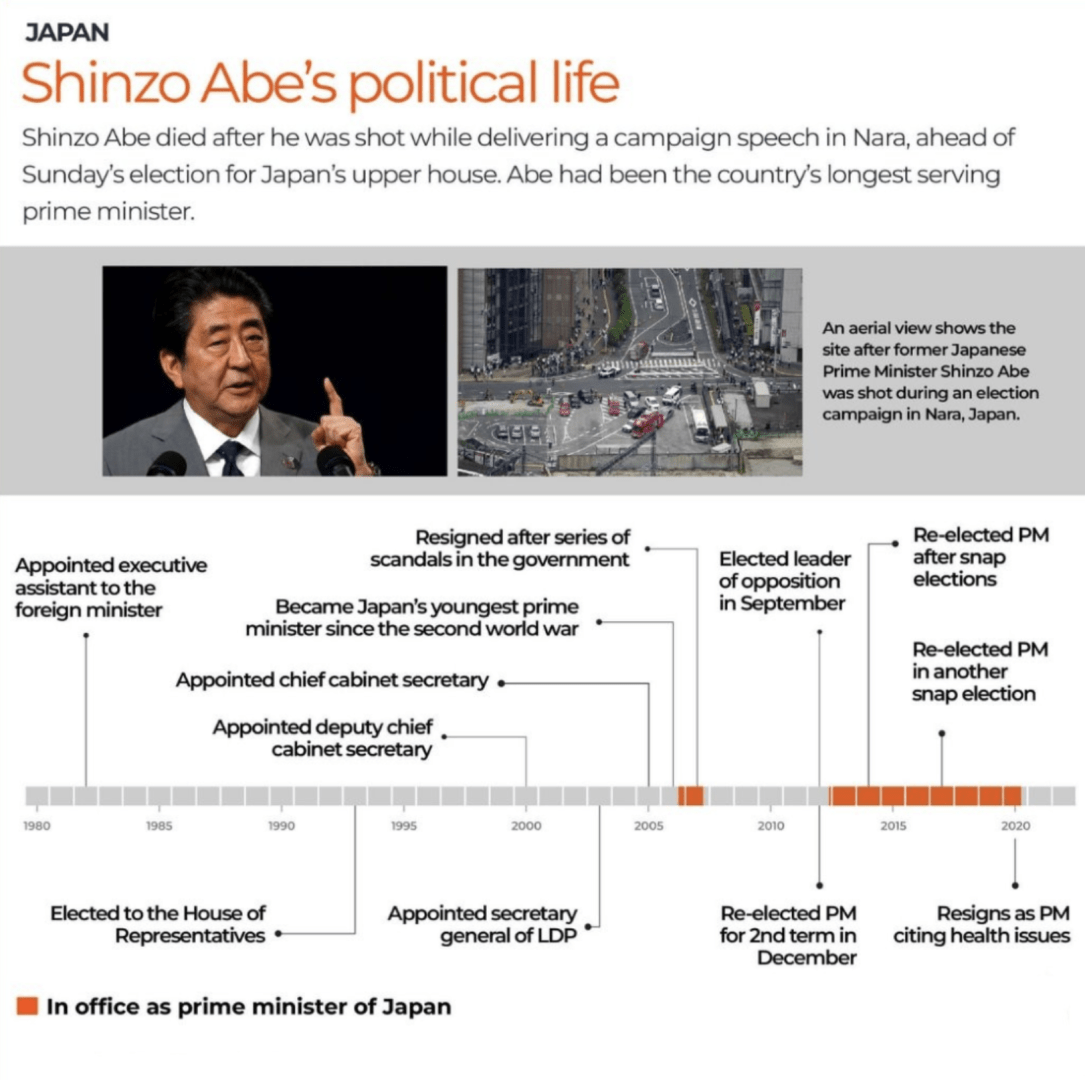 Shinzo Abe's assassination leaves Japan undone.
Police tackled and arrested the suspected gunman at the scene of an attack that shocked many in Japan.
A 41-year-old suspect was arrested on an initial charge of attempted murder.
Friday's shocking assassination of Japan's former Prime Minister Shinzo Abe in one of the world's safest countries stunned leaders and drew condemnation, with Iran calling it an "act of terrorism" while Spain slammed the "cowardly attack."
Japan is "grieving the loss of a political giant".
Tibetan spiritual leader the Dalai Lama said he was "deeply saddened" to hear of his friend Abe's death and appreciated his support of the efforts to preserve Buddhist cultural heritage and identity.
Indian Prime Minister Narendra Modi called Abe one of the "dearest friends."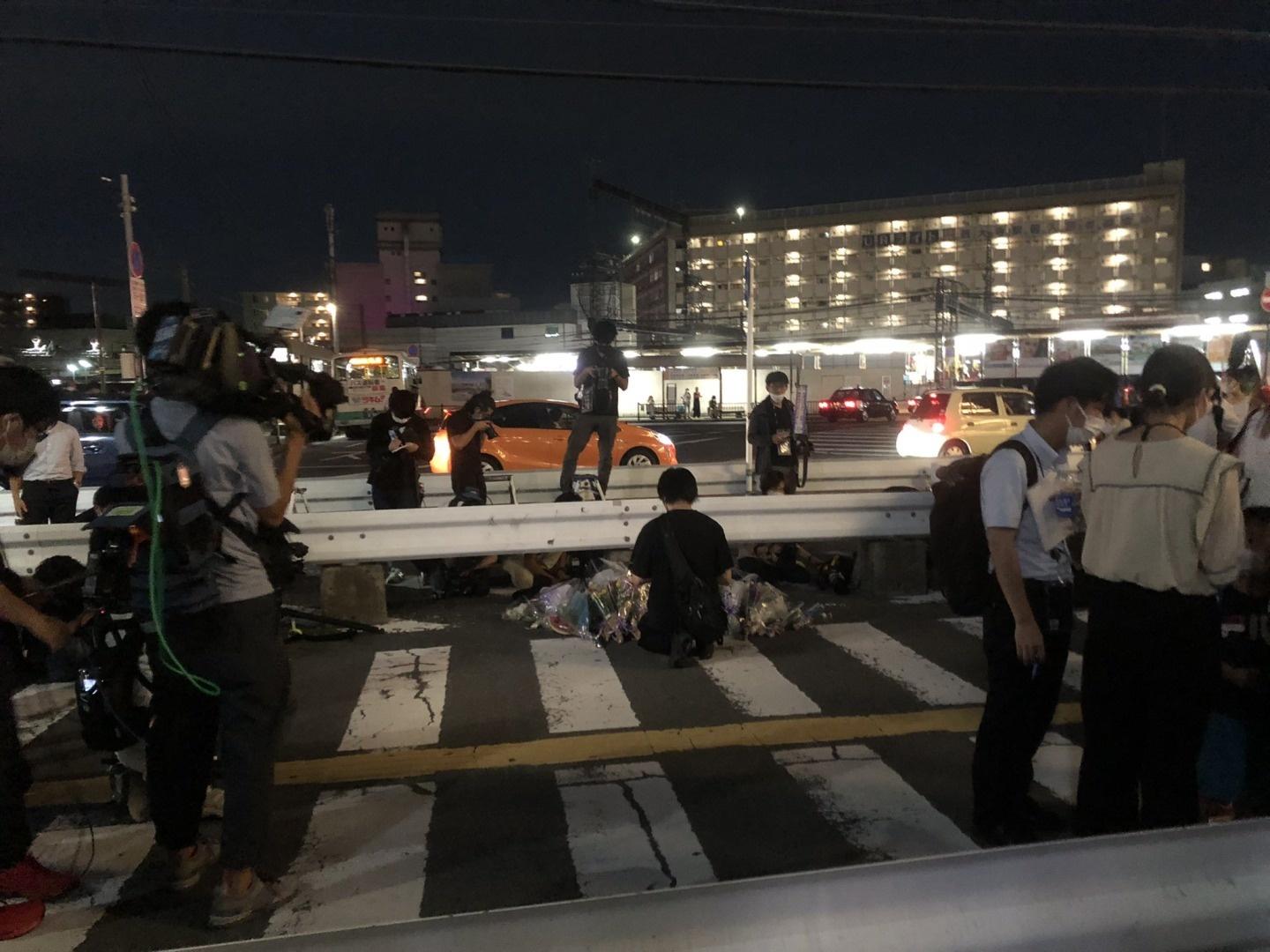 In the site where former Prime Minister Shinzo Abe was shot, people have been praying and offering flowers, bottles of tea and water, and watermelons.
The lawmaker first became premier in 2006, lasting a year before returning for a rare second stint in 2012 pledging to revive a stagnant economy, loosen the limits of a post-World War Two pacifist constitution and restore traditional values.
Japanese Prime Minister Fumio Kishida called the attack "dastardly and barbaric" and that the crime during the election campaign, which is the foundation of democracy, is absolutely unforgivable.