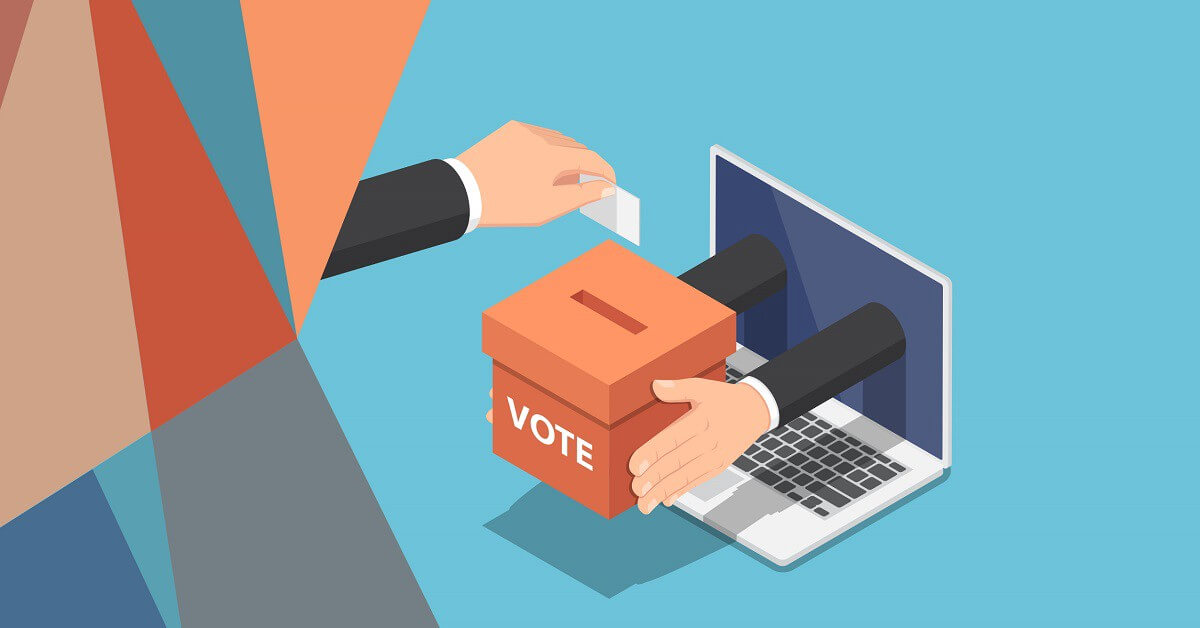 Several words can be used to describe blockchain-based systems—secure, transparent, decentralized, and fair.
If you think about it, an area that could do with these qualities is politics. After all, as everyone knows, politics and politicians are normally synonymous with corruption, duplicity, opaqueness, and one-upmanship. So, using blockchain for government tasks is the most logical thing to do in smart cities.
Blockchain-based tools have several applications already—welfare distribution in smart cities, patient privacy in healthcare, and material tracking in supply chain cycles. Such tools can be similarly put to use to optimize political and governance-related tasks too.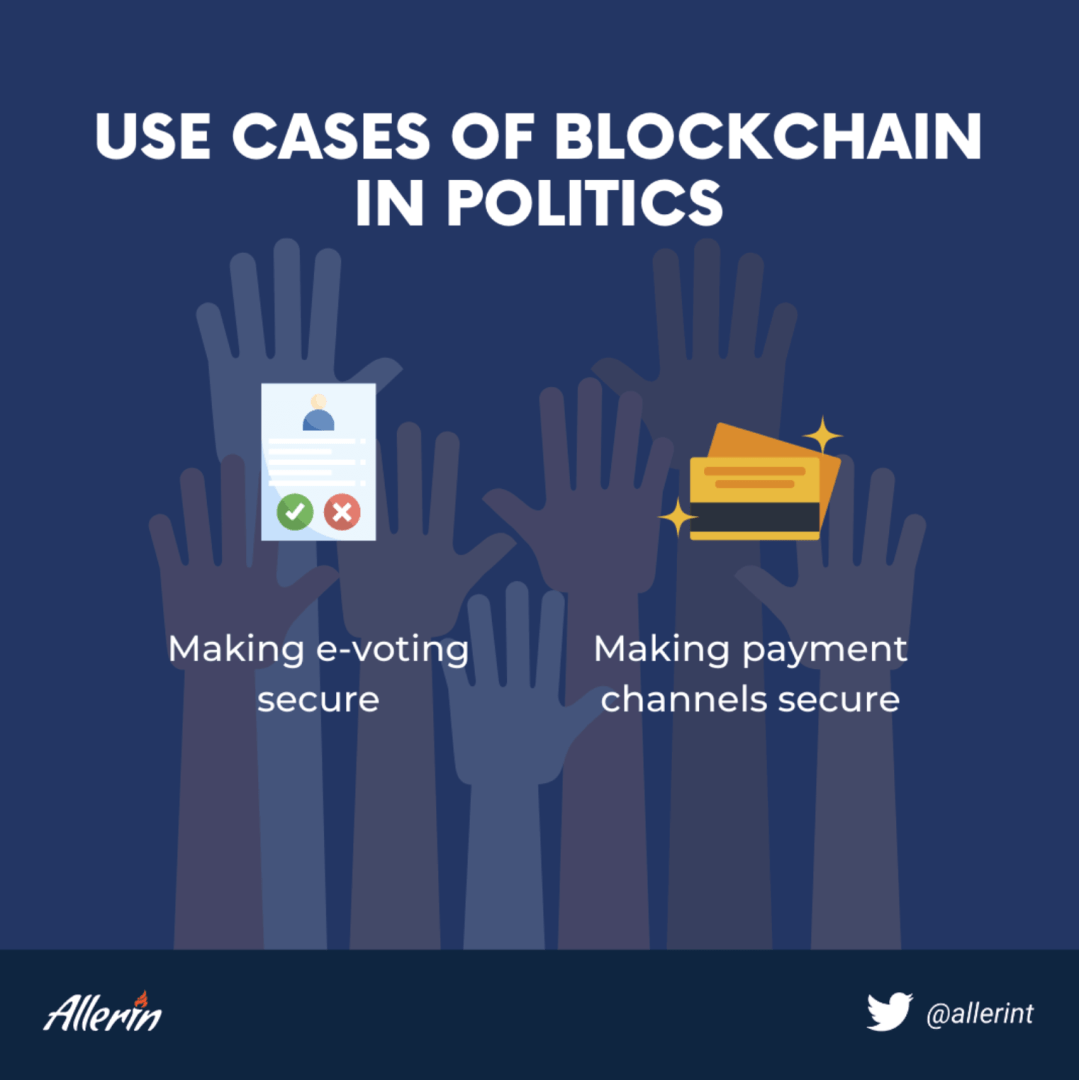 1. Securing Votes
Even in the ongoing late COVID-19 stage, several countries around are seeing a rise in daily infections. So, even in countries where the number of vaccinated people is relatively high, casting your vote online during an election season is a seemingly safer option than going to an overcrowded voting booth for the purpose. However, several voters may be reluctant to cast their vote electronically due to credibility-related apprehensions associated with the method. Blockchain offers an ideal solution to such problems. A blockchain-based voting tool uses a distributed ledger mechanism for the storage of voting information. The blocks in which such information is stored are not controlled centrally by any person or team; hence the data stored in blockchain systems cannot be manipulated by anybody without anyone knowing.
Here's how the voting process works with blockchain systems—firstly, digital IDs can be created for all citizens. The records of all voters will be stored securely in a blockchain network. During the voting phase, each voter's vote will be recorded in another blockchain network. Once all the votes are taken, the blockchain system will make it easier for polling booth officials to count them quickly.
You may have read or heard about incidents in the past wherein political parties relied on malpractices—rigging the e-voting system, manipulating the final tally of votes—for attaining an electoral advantage against their political rivals. By using blockchain for government functions such as voting, the ethical standards of elections will be seriously elevated.
2. Making Payment Channels Secure
Political parties or elected governments may distribute money for humanitarian, educational, relief or other purposes during certain events such as natural disasters and other situations wherein citizens need social assistance. As one can imagine, if such a process is handled manually, there are several opportunities for middlemen to make a quick buck. Blockchain-based tools are renowned for handling transactions in a secure and swift way. If governments use a blockchain network for granting payments to the desperately needy, the money will reach the right hands in time.
Essentially, blockchain makes record storage and monetary transactions secure for political parties and ruling governments. So, moving forward, the usage of blockchain for government functions promises to be a boon for smart cities.