From a continuously surging number of Syrian migrants seeking refuge on its shores and this week's terrorist attack to being an important part of the Brexit debate, Turkey is witnessing a mountain of uncertainty. It is reshaping the fabric of Europe.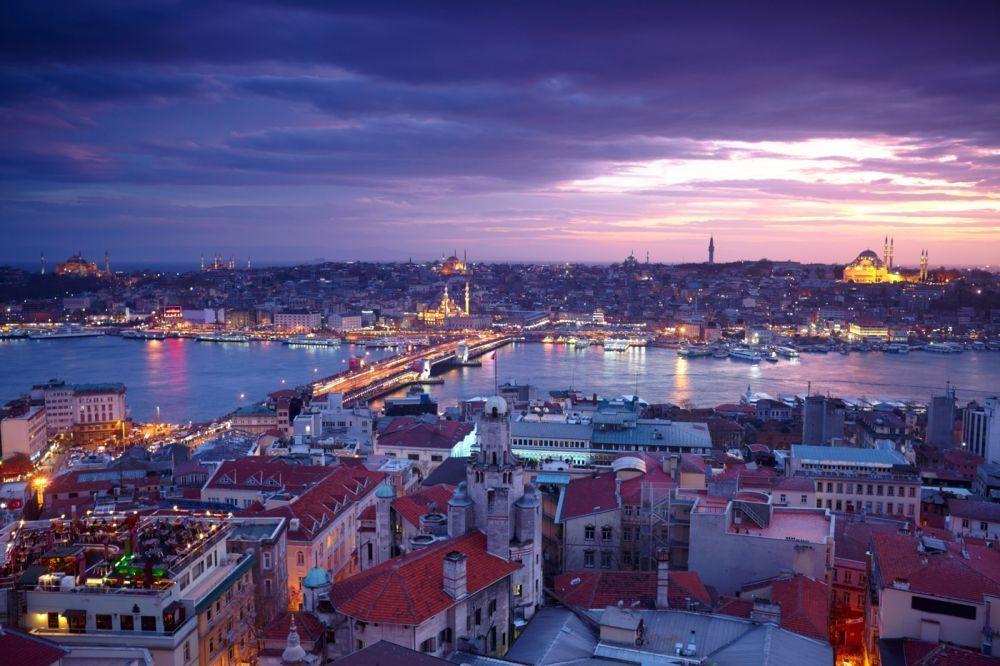 Turkey has struggled to contain the spillover from conflicts in neighbouring Syria © BBN
Whatever the pros and cons, the troubled country spans across Asia and Europe, and this cannot be ignored. What are the main issues that the country has to address and how can Turkey become a rising star once again?
When Turkey's new Prime Minister, Binali Yildirim, recently announced that his country wanted to reduce its enemies and increase its allies, few experts expected things to unfold as quickly as they have. In a flurry of announcements, Ankara cemented a long-awaited deal with Israel this week to restore diplomatic ties following a five-year freeze. Turkey also offered a surprising apology to Russia for downing their fighter jet over the Syrian border.
But this year, the country has struggled to contain the spillover from conflicts in neighbouring Syria and is also battling Kurdish militant insurgency in the state's mainly Kurdish south-east region. Also, economic optimism has been falling. Following the recent terrorist attacks, Turkey's president vowed to keep up his country's struggle against militant groups and called on the international community to remain firm in the battle against extremism and terrorism.
"Turkey has the power, capacity and determination to stand up against terrorism until the very end."
Recep Tayyip Erdogan, President of Turkey
Major economic factors are indeed at play. The recent unrest hit the country's important tourism sector. Recent figures revealed a 35% drop year-on-year in visitors this past month, with Russians – traditional visitors in Turkey – down 92%. The collapse in tourism revenue exposes Ankara's traditional economic vulnerabilities, including a reliance on short-term financing and a large current account deficit. But, foreign direct investment is still critical to the country's economic sector.
President Erdogan is keen on amending the Turkish constitution to sustain his powerful executive presidency and ensure that he is unburdened by foreign crises that would prevent him from concentrating on internal issues. Despite the deadly attacks, the average Turk is now better off than his Bulgarian and Romanian counterparts in the EU due to the country's sixfold per-capita increase. Nonetheless, wealth in the Turkish state is unequally spread, with high unemployment and failed necessary reforms.
Following the string of the recent deadly attacks, Ankara is adopting a more conciliatory approach to foreign policy following a period of tensions and isolation with former allies. Right now, Turkey and the European Union need each other to find solutions for the terrorist attacks and migration crisis. Reverting to a more pragmatic policy, which straddles Asia and Europe, would be welcomed by investors and foreign diplomats, in a region tarnished by wars and instability. Isolated and alone in the volcanic Middle East, the country needed to find new allies in the EU and around the world. Ankara is ready to reinvigorate Europe's relations with fast-growing regions such as Central Asia and the energy-rich Caucasus. Also, the country's unique geostrategic position coupled with its large army would greatly complement Europe's own security amid uncertainty.
Support within Turkey for joining the EU has tumbled significantly in recent years. Even if in the long term Ankara agreed to all the European Union's demands and implemented all its standards and policies, Turkey might still not join the club. Ankara's rising star status is in jeopardy. The country is currently a ticking time bomb and needs to act now to protect its citizens from further attacks and sustain its economy via diversification and enhanced political agreements.