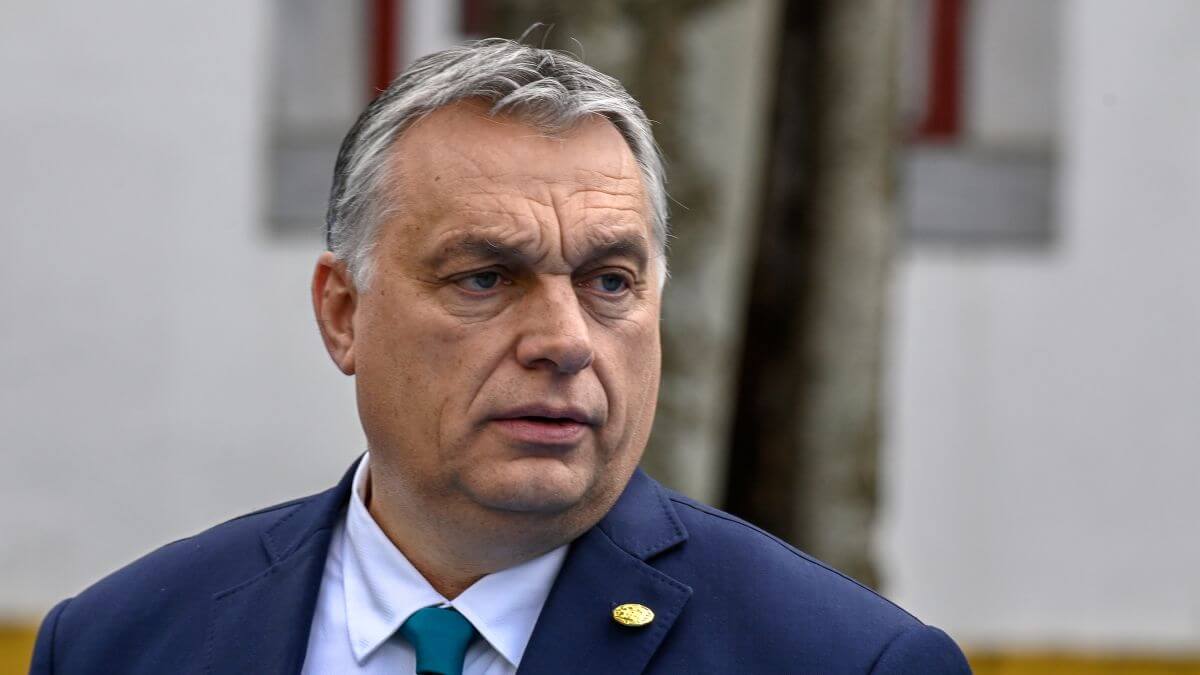 Viktor Orban has been serving as prime minister of Hungary since 2010.
Following his latest win for a 4th term as a prime minister, Viktor Orban can move forward with changing constitutional rules to entrench conservative nationalist ideology.
His right-wing Fidesz party won 135 of 199 seats with almost 99% of the votes counted, preliminary results show. The opposition alliance led by Peter Marki-Zay was far behind with 56 seats.
The pro-Putin nationalist managed to turn the war in Ukraine to his advantage in a win that deepens the EU's troubles.
A crushing election victory over a united opposition has given Viktor Orban a fourth consecutive term as Hungary's prime minister — and delivered another parliamentary supermajority that can change constitutional rules and entrench his conservative nationalist ideology across civil society and business.
There were significant failings by the opposition. The six parties were not as united as they should have been, and the lead candidate obviously failed to convince the electorate outside Budapest. Overall, the opposition actually lost votes, although it gained some single-member constituencies in the capital. But there is no way in which this was a fair election.
Hungarian prime minister Viktor Orbán, is re-elected partly because he turned that very war to his own political benefit. As well as exploiting all the advantages he has already built in to a heavily rigged political system, such as gerrymandered constituencies and overwhelming media dominance, Orbán won by telling Hungarians that he would keep them out of this war – and that their heating bills would stay low due to his sweet gas deals with Putin.

The victory of Orban puts Budapest once again on a collision course with Brussels over EU funding access, with the European Commission preparing to use new procedures to confront Hungary over its corruption, rule of law breaches and a further weakening of democratic standards. The EU is still blocking approval of €7bn in pandemic recovery funds for Hungary.
Viktor Orban has established tight administrative and ideological control over much of the media, higher education and cultural institutions. He did not present a programme for his election campaign.
Orbán's Fidesz party has once again secured a two-thirds supermajority, enabling it to change the constitution at will.

The main priority now may be increasing central oversight of local government, which is seen as inefficient. Viktor Orban has also not abandoned the idea of buying back the country's main airport in Budapest, a project that was postponed last year. The food retail sector, which is mainly in the hands of western multinationals, could also be transferred to domestic owners.
This follows similar moves in areas such as banking, energy and telecommunications as well as the media. In each sector, the government used punitive taxes and regulation or launched takeovers to put its allies in charge.

Orban is also likely to pursue his disruptive diplomacy following the failure of the opposition to capitalize on his warm relations with Vladimir Putin, Russia's president.
Viktor Orban is the only EU leader who has declined to criticise Putin's invasion of Ukraine, although he has backed EU sanctions against Moscow.