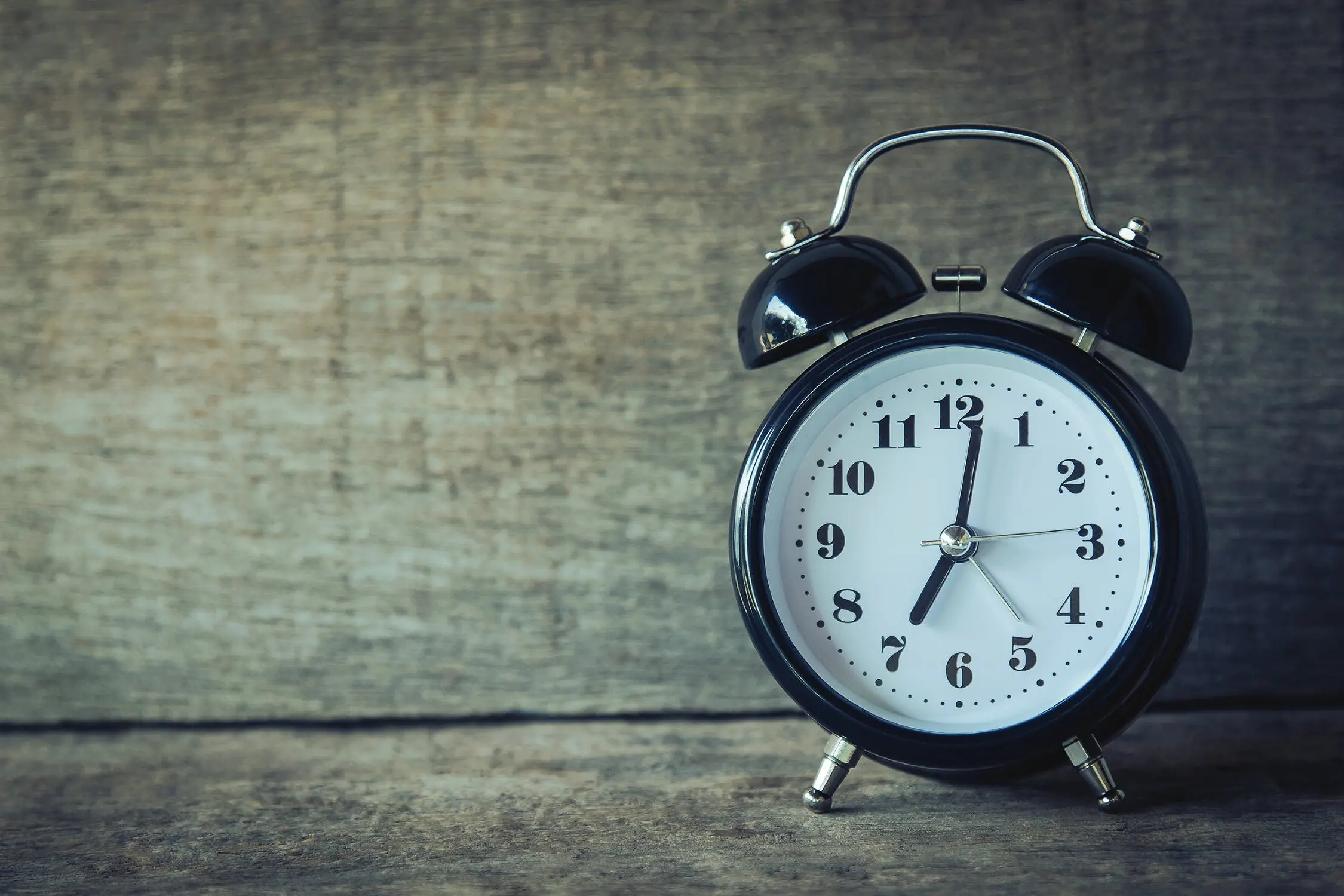 A combination of physical and mental signals forced me to take a break, after being in an innovation marathon for over 9 years that was as compelling as addictive for good reasons. When my body took over I had to decide to take a step back and recuperate, like top-athletes do (no pun intended).
Sounds easy, well it's not!
While it is not uncommon in an academic setting to take a sabbatical every once in a while, looking back and reflecting on your work, I did not plan for it. But I am grateful for the gift it gave me, that's why I'm sharing some of my learnings at the end of this journey. A journey that hopefully prevented an actual deep burn-out, that's why I called it a burnout-preventing-sabbatical (I coined BPS).
If you're interested in more of the background on the signs my body gave me and why I took this burnout-preventing-sabbatical (BPS), you might scroll down to read what happened before. It was a brief, almost 3 month during, period (why does everyone automatically think it is a year or longer anyway ?) with great support of my peers and my board and feels like a gift!
My Top 10 Learnings (Random Order)
1. Real Sleep is a 'new' thing and you will have lots and lots of it as maybe for the first time you will have the peace of mind to take a deep dive in sleep. My friend Brett Bullingtonwho had a traumatic brain injury keeps advocating the importance of sleep for recovery.
2. In beginning you will have to surrender it will be easier than expected, as you will see and feel benefits very soon. Be sure to switch off all notifications.
3. Things that you thought were of utmost importance turn out to be not so important after all and the world will still keep turning around and around.
4. Get used to doing nothing. A BPS is not an an/off switch, it takes a while to decompress. After a while 'doing nothing' really is becoming a gift. Being alone with just you and your thoughts and being present in the now is something you will actually learn to value a lot. Inspiration: Don't wait for it, new inspiration comes after a while by itself, no need to push it. Please welcome yourself. You might learn a lot more about yourself.
5. Practicing saying NO takes time, but, when explained well, almost never is misunderstood. (got the button from @zaynakhayat btw)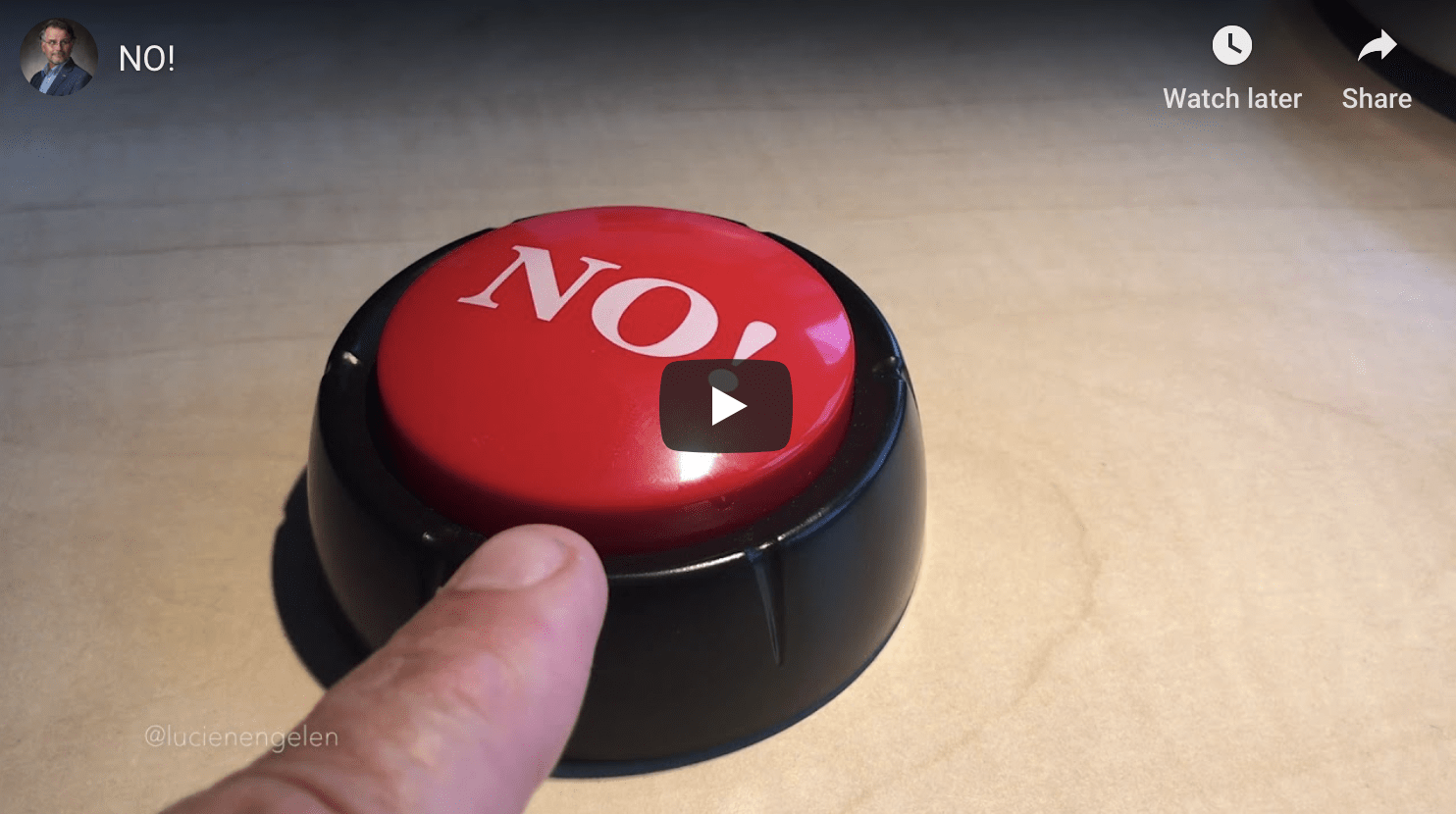 6. Read all those articles you saved for 'later' as it infuses your brain massively, so start reading right away. Don't jump into conclusions after each article, as the next article might prove you wrong. Make sure you also read other stuff, outside of your own comfort-zone or from a totally different sector.
7. You'll learn to recognize and value 'real','authentic' and 'genuine' people even more than before. Accept the wishes and feel-good messages people sending you and cherish those connections as they are real. Have lots of talks and walks with them!
8. Make those tough choices NOW. Some of them are keeping you awake for weeks even months. There is a reason for that, and by just thinking about them won't change anything. So either make that choice or accept it will be like it is. You can only influence the things you control yourself. When it is about work; if the environment or culture is not suitable for you now, it probably will never be (again), so act!
9. For sure you will take more (small) breaks in the future, Maybe even steal 5 years from your pension date enjoying those breaks every 5 years or so (and maybe working 5 calendar years longer) will re-energize you, and unleashes more of your creativity.
10. Take on a new hobby, it really makes you think in different patterns. I took on playing golf on multiple people's advice. All-though I never valued that game, it really forced me to learn something completely new and create new neural patterns in my brain and body. In my case, it also made me go out into nature even more. And as the people who advised me promised, it cleared my head massively".
All in all i started this week at REshape again, re-energized, full of new plans and also other approaches to improve health(care) but also learnings of the past time. So i call it my expedition, where i (WE actually) sometimes have to stay at a basecamp as innovation takes time, but played right no mountain is too high i think.
I am looking forward to learning about yours if you have experienced something similar or your feedback if you're in a situation like I was, below in the comments.
Signs that you are ready to take a burnout-preventing sabbatical (BPS)
Somewhere down the line, I started to read about burn-out and (mental) exhaustion. At one point in time, I sensed I was able to tick many of the boxes associated with burnout and it struck me I seemed to have been 'just in time' to prevent a real deep burn-out.
In random order, I experienced the signals of my mind and body listed below … you might want to be aware of these yourself if you suspect you are approaching burnout.
Exhaustion: to tired to sleep, and waking up feeling like you have been climbing a mountain.


Falling asleep : without noticing waking up with an electrical "shock" during meetings and even in the car.


Starting the day with a blurry sight, lasting till 11 am, and reoccurring late afternoon. At first I thought, I needed new glasses and went for it, but appeared ok.


Getting the most weird thoughts and fuzzy thinking took me on a stroll often, not knowing how in the world I got to this point.


Trying to find the right words in a conversation, actually pausing and looking for them was something new to me, waiting to find better ones,


Gazing for longer than a blink happened on an hourly basis.


Focussing and concentrating, looking back other than a few specific points, was something of the past it seemed.


Feelings of guilt to have others do the job made things heavier on a daily basis, while I wasn't able to do the things I used to do. While to some it might look like there was nothing the matter with me (sometimes even to yourself) underneath a battle was going on and I was just not able to get stuff done.


Somewhere around my 55th birthday, an epiphany struck me; my age must be the real reason. At least that was the excuse to look no further and deeper but actually fleeing from reality.


Finding myself not keeping my eyes dry, often in the car on route to work or getting back from it, I think since that was one of the only places I could be alone with myself. Ignited by a song, a story or a also watching a feel-good TV show wasn't new to me. I have been experiencing this after I lost a nephew/business-partner, by his own choice, long time ago. But new to me was out of the blue and for the most bizarre reasons. Watching feel good movies or movies about cancer (lost both my parents and too many friends to it), visiting friends suffering from it has become almost undoable to prevent total a meltdown. So in the end i started avoiding of those situations including regular parties, since my common thinking was there is nothing to celebrate as life will take you by surprise in an instant.


My "french" was getting better when people failed to do the IMO right things, not delivering what we have agreed on or just bluntly taking processes hostage or obstructing progress.


Looking back, the feeling of loss of control over crucially needed – and completely obvious – changes in healthcare ignited (or strengthened) deep-rooted feelings that have not been dealt with over the 7-10 year marathon I have been on. It is clear to me now that I was overcompensating with even more effort, persistence, irritation and in the end total loss of faith we can make it ourselves, while all around us others were doing exactly the things we've addressed.
Add to this my reoccurring kidney-stone problems (7th episode) showed up and getting Shingles (often stress-related immune system decrease) and there you go.
My body took over. All in all, it was the end of a long process that was developing.
My book called "The end of the beginning" elaborates more on elements in my journey in healthcare innovation, including those strengthened my choice to take a 'burnout-preventing-sabbatical' (BPS). The book captures the highs and lows of this health innovation marathon including my new insights of the past months, reading 300+ articles, talking to a lot of people and making up my mind of what is next.