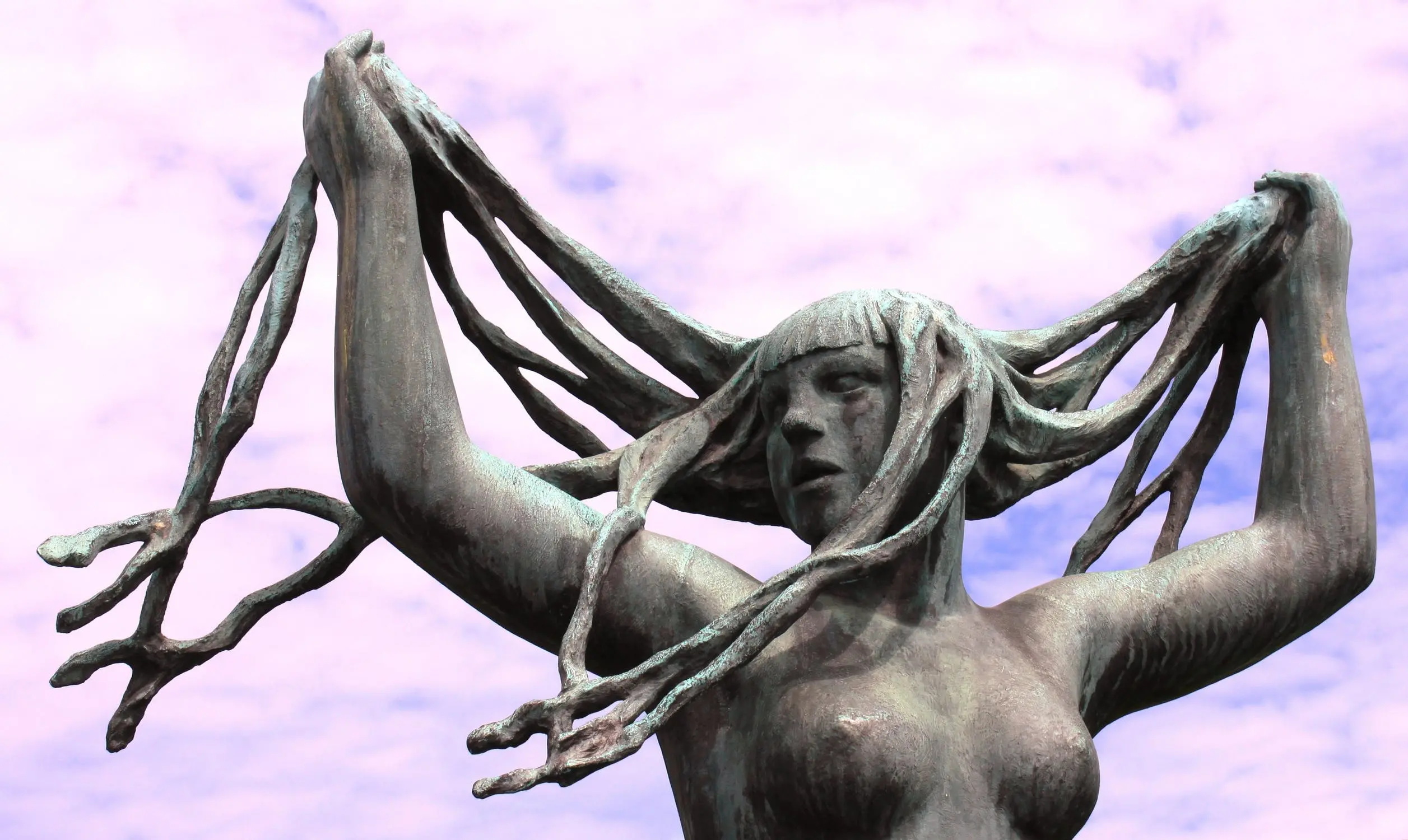 My dear friend and esteemed colleague, Dr. Nancy Cappello, passed away this past year, far too soon.
The short version of that story is that Nancy died of the very late consequences of delayed diagnosis and treatment of her breast cancer. That delay resulted from the imaging challenges with dense breast tissue. The longer arc of that narrative is a tale of arduous challenge for Nancy and her loved ones, and a story of courage, inspiration, altruism, and beauty. A great tale, just not this one.

This one is about a recent commentary in JAMA on the topic of dense breast tissue, and what to do about it in clinical practice. The authors, who cite the work of Dr. Cappello prominently, focus more on the density of medical decisions than that of breasts. They note that breast density may indeed confound the interpretation of mammograms, but seem to argue that want of needed research confounds medical decisions even more so.
Specifically, the piece argues that we have no trials randomizing women with dense breasts to standard versus enhanced screening protocols, proving that the latter reliably enhance outcomes and save lives. They reassert as well the long-recognized liability of breast cancer screening: to find the cancer that should be treated, there is an unavoidable toll in false alarms, resulting in anxiety, biopsies, and potential complications that would never have occurred without screening.
This is not an argument against screening, but it is a valid reminder that medical screening is a literal case of "looking for trouble." The goal is to find established trouble early, and dispatch it effectively. But the more figurative meaning of blundering into adversity also pertains. Cancer screening is never perfect, and can fail in either direction- failing to find cancer when it's there, indicating it is there when it is not. Both represent their own version of trouble.
Arguably the graver trouble- and the variety that ultimately cost my friend Nancy her life- is the false negative. The mammographic signs of early breast cancer are obscured by dense breast tissue, and the result in Nancy's case and far too many others- is the proverbial "clean bill of health" when a cancer that should be in plain sight is in fact hiding on a hard-to-read mammogram. The damage this does is self-evident: screening fails to fulfill its one objective of finding cancer early, and instead the cancer progresses before being detected. The chance to treat early and minimize the toll is lost.
But while less grave, the trouble in the other direction is vastly more prevalent. False positives occur when the various anomalies of normal tissue are mistakenly interpreted as potential signs of cancer. This risk, too, is elevated with dense breast tissue. Over a decade of screening, half or more of all women will experience a false positive mammogram. While arguably just a "false alarm," and sometimes readily proved to be just that, these false positives are far from benign. As noted, they are at best a source of transient but significant anxiety. They are often the reason for involved and invasive testing, which is in turn a potential source of complications- and future mammograms made even harder to interpret reliably.
The trade-offs between false positive and false negative risks are not avoidable, but they are manageable. Managing them well includes gauging the individual risk for breast cancer in the first place, based on family history, lifestyle, biomarkers, and genetic markers. It extends to the screening interval (i.e., yearly, more often, or less) and choice of screening modality (e.g., standard mammography, tomosynthesis, thermography, ultrasound, etc.).
My aim here is not to advise you -or the women in your life- directly on the "right" answer. My aim is to reaffirm Nancy Cappello's righteous message: that decision should be made together by well-informed doctor and patient, and insurance- all insurance- should cover as a matter of routine every reasonable variant on the theme of such decision-making.
The well-informed doctor will have read the commentary in JAMA, and the studies cited in it; will be aware of the new research coming out on the topic routinely. The well-informed patient will know- because she has been told- whether she is among the nearly 50% of all women with dense breast tissue, whether or not her mammograms pose interpretive challenges. She will know her relative risk for breast cancer.
So yes, there are densities in the decision making regarding dense breast tissue and cancer screening. Those will only be fully transilluminated by careful research, and considered interpretation of the results directed at the greatest net good, least net harm.
But in the interim, that imperative- least net harm- prevails. It is the oft-cited (if incorrectly attributed) prime directive of the medical profession: primum non nocere. First, do no harm.
We lack the science, art, and aptitudes to avoid harm completely; but we are duty bound to minimize it. It is harmful to provide test results that impart doubt and worry rather than confidence and reassurance. It is harmful to limit options when we have the option of empowering patients with informed choices.
Nancy and her work did not espouse enhanced, costly screening for all. She pursued, relentlessly, the right to relevant screening for all; the right to options curated to personal circumstance, with insurance coverage reliably assured for the approaches doctor and patient agree are warranted. Nancy's efforts to expand access to information about, and options for, dense breast tissue cancer screening to all women rest not on recondite decisions, but rather the cornerstones of medical ethics.
More research is needed to engender new and better breast cancer screening methods. More research is needed to define the optimal screening protocol for dense breast tissue in general, and across the range of personal risk categories. But until or unless research refines our understanding, Nancy's way- the way of informed, personalized decision making- remains the right way. That decision to me seems perfectly clear.
Dr. David L. Katz is a board-certified specialist in Preventive Medicine. He is founder and president of the True Health Initiative, a federally authorized 501c3 non-profit; and author most recently of The Truth about Food. All book proceeds go to support The True Health Initiative. He is a 2019 James Beard Foundation Award nominee in health journalism.