Dogs combined with machine learning help detect human prostate cancer.
Artificial intelligence (AI) is increasingly being applied as a tool to assist in creating novel diagnostics and treatments in life sciences, medicine, and health care. A new peer-reviewed study published in PLOS One demonstrates the feasibility of a non-invasive, early-detection diagnostic method for human prostate cancer using a combination of dogs' sense of smell and AI machine learning.
"Prostate cancer is the second leading cause of cancer death in men in the developed world," wrote the international research team led by Claire Guest from Medical Detection Dogs (MDD) in the United Kingdom, along with American researchers from John Hopkins University School of Medicine, the Massachusetts Institute of Technology (MIT), Harvard Medical School, and Massachusetts General Hospital, and other institutions.
Prostate cancer is one of the most commonly diagnosed types of cancer worldwide. In the U.S., approximately 1 out of every 8 men will be diagnosed with prostate cancer during his lifetime, according to the American Cancer Society. Worldwide, out of the 19.3 million new cancer cases, 7.3 percent were new prostate cancer diagnoses, according to cancer statistics from GLOBOCAN 2020. The other most commonly diagnosed cancers last year include colorectal cancer with 10 percent, lung cancer with 11.4 percent, and female breast cancer with 11.7 percent share, per the same report.
"A more sensitive and specific detection strategy for lethal prostate cancer beyond serum prostate-specific antigen (PSA) population screening is urgently needed," the researchers urged.
Prostate cancer has a high survival rate if caught before it spreads to other parts of the body. The five-year relative U.S. survival rate for prostate cancer that is localized or regional is nearly 100 percent according to an analysis by the American Cancer Society based on data from the SEER (Surveillance, Epidemiology, and End Results) database, which is maintained by the National Cancer Institute (NCI). However, if prostate cancer has spread to other parts of the body, the five-year relative survival rate in the U.S. drops to an alarming 30 percent, per the same report. This underscores the need for early detection and treatment.
"Diagnosis by canine olfaction, using dogs trained to detect cancer by smell, has been shown to be both specific and sensitive," the researchers shared.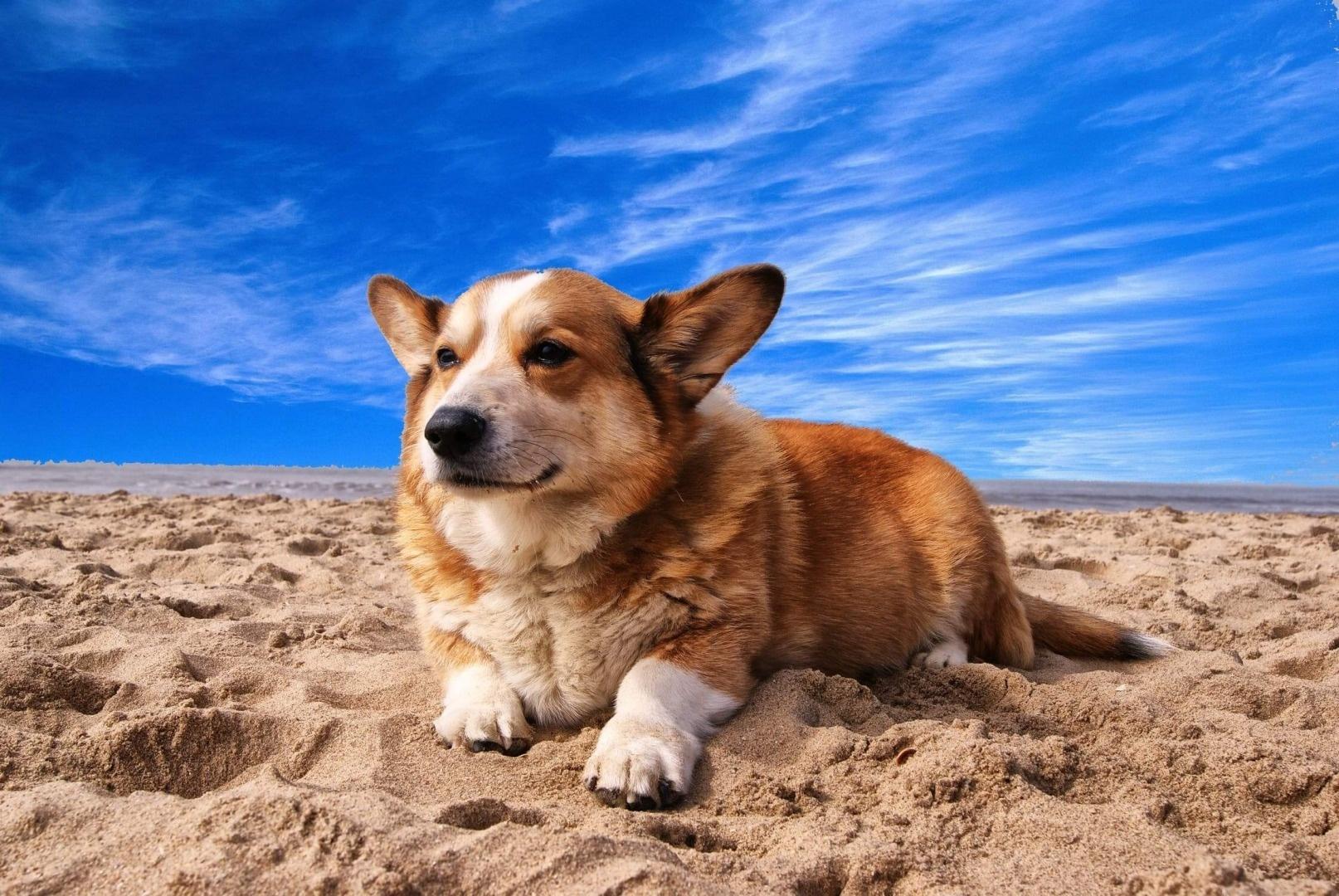 Dogs, with the millions of sensory neurons in their nasal cavity, are able to detect an odorant concentration of one to two parts per trillion, according to a study published in 2009 in the Journal of the Royal Society Interface .
"We tested the clinical feasibility of a cross-disciplinary, integrative approach to early prostate cancer biosensing in urine using trained canine olfaction, volatile organic compound (VOC) analysis by gas chromatography-mass spectroscopy (GC-MS) artificial neural network (ANN)-assisted examination, and microbial profiling in a double-blinded pilot study," the researchers wrote.
The study used urine samples from Johns Hopkins University that were anonymized and blinded to Medical Detection Dogs. A 4-year-old female Labrador called Florin and a 7-year-old female Wire Haired Hungarian Vizsla named Midas were trained on prostate cancer samples and control samples during 2015-2018.
"While dogs themselves are impractical as scalable diagnostic sensors, machine olfaction for cancer detection is testable," wrote the researchers.
The researchers trained an artificial neural network (ANN) to enable it to predict the dogs' diagnoses. Specifically, a fully connected Multiplayer Perceptron (MLP) with neurons using sigmoid transfer functions was trained using PatternMaster.
"The canine olfaction system was 71 percent sensitive and between 70–76 percent specific at detecting Gleason 9 prostate cancer," the researchers report. "We have also confirmed VOC differences by GC-MS and microbiota differences by 16S rDNA sequencing between cancer positive and biopsy-negative controls. Furthermore, the trained ANN identified regions of interest in the GC-MS data, informed by the canine diagnoses."
"The end goal of the pilot study we report here has been to pave the way towards development of machine-based olfactory diagnostic tools that define and recapitulate what can be detected and accomplished now via canine olfaction," wrote the researchers.
With this double-blinded pilot study, U.K. and U.S. researchers have opened the door to the possibility of the development of non-evasive, early-detection diagnostic tools for prostate cancer using dogs and artificial intelligence in the future—reinforcing that dogs are, indeed, humanity's best friend.


Copyright © 2021 Cami Rosso. All rights reserved.
A version of this article first appeared on Psychology Today.