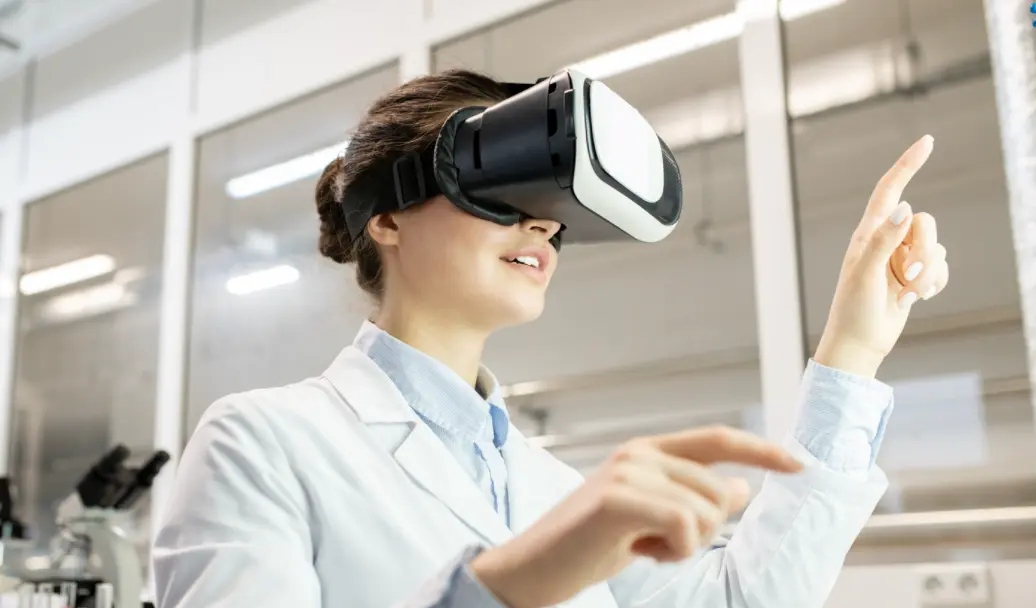 Virtual reality (VR) technology has the potential to revolutionize the field of pharmacy.
VR is a computer-generated simulation of a three-dimensional environment that can be interacted with in a seemingly real or physical way by a person using special electronic equipment, such as a headset with a screen inside or gloves fitted with sensors.
Virtual reality allows a person to experience and explore an environment as if they were physically present in that location, and can be used for a variety of purposes, such as education, training, and entertainment.
Here are a few ways that VR could be used in pharmacy:
1. Improving Training
VR can be used to train pharmacy students and professionals in a simulated environment. This allows them to practice handling and administering medications, as well as interacting with patients, without the risk of harm.
2. Providing Better Patient Education
VR can be used to educate patients about their medications and treatment plans. For example, a VR program could show patients how to properly take their medications or demonstrate the potential side effects of a particular drug.
3. Optimizing Clinical Trials
VR can be used to simulate clinical trial environments, allowing researchers to test new drugs and treatments in a controlled setting.
4. Reshaping Retail Pharmacy
VR could be used to improve the customer experience in retail pharmacies by providing virtual consultations with pharmacists or virtual tours of the pharmacy.
Conclusion
Virtual reality has the potential to improve patient care and safety, as well as streamline the pharmacy profession.
Here are a few areas where VR could improve pharmacy in the near future:
Increased immersion: VR technology is constantly improving, and in the future, it is likely that VR environments will become more realistic and immersive. This could allow for more effective training and patient education.

Wider range of applications: As VR technology becomes more advanced, it could be used in a wider range of applications in pharmacy. For example, VR could be used to simulate complex surgeries or to train pharmacists in emergency situations.

Integration with other technologies: VR could be integrated with other technologies, such as artificial intelligence (AI) and the Internet of Things (IoT), to create more sophisticated and personalized training and patient care experiences.

Greater accessibility: VR technology is currently expensive and requires specialized equipment, which limits its accessibility. In the future, it is possible that VR will become more affordable and widely available, allowing more people to benefit from it.