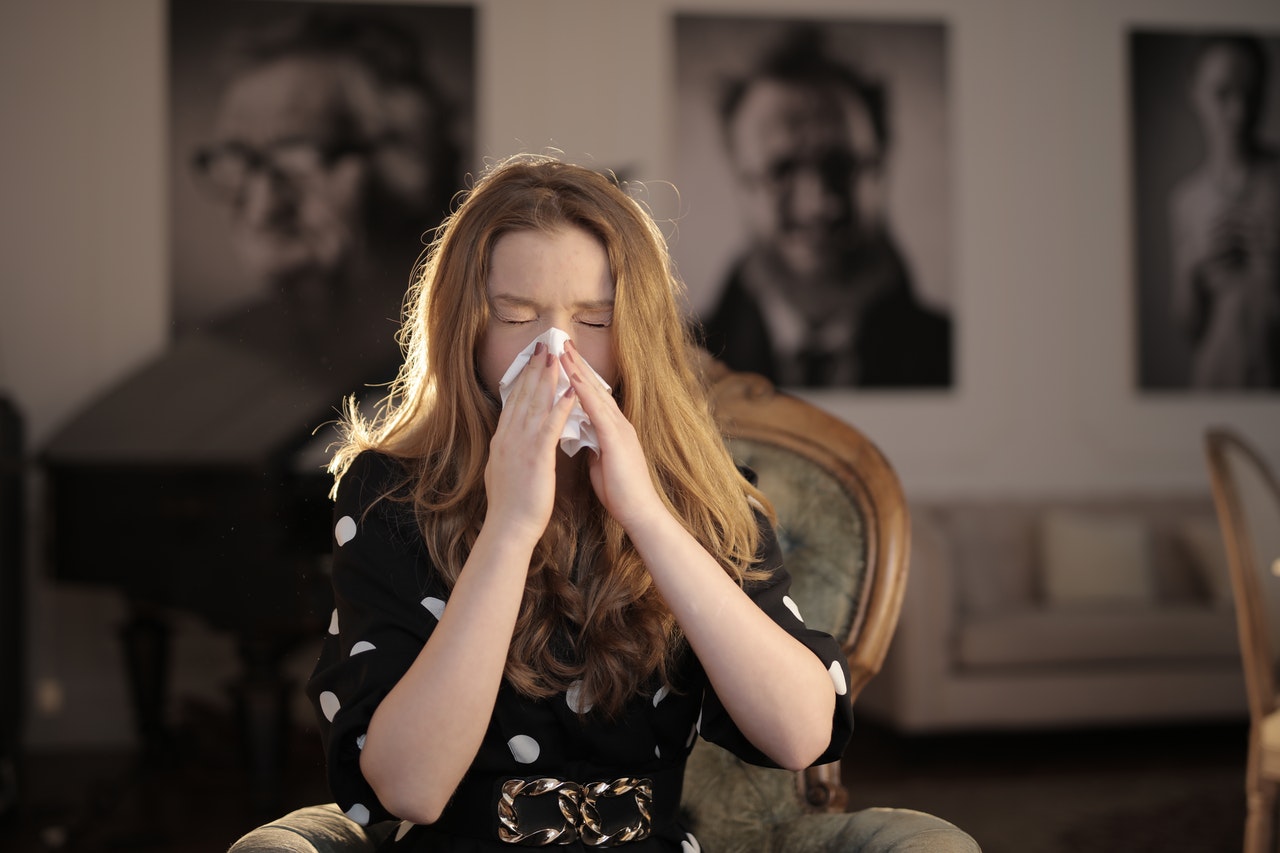 The Covid-19 virus is caused by SARS-CoV-2, while the common cold is most often caused by rhinoviruses.
What is Covid-19?
Covid-19 a contagious respiratory disease caused by infection with the virus SARS-CoV-2. It usually spreads between people who are in close contact.
The most common symptoms of Covid-19 are a fever, cough and tiredness. But there are many other possible signs and symptoms.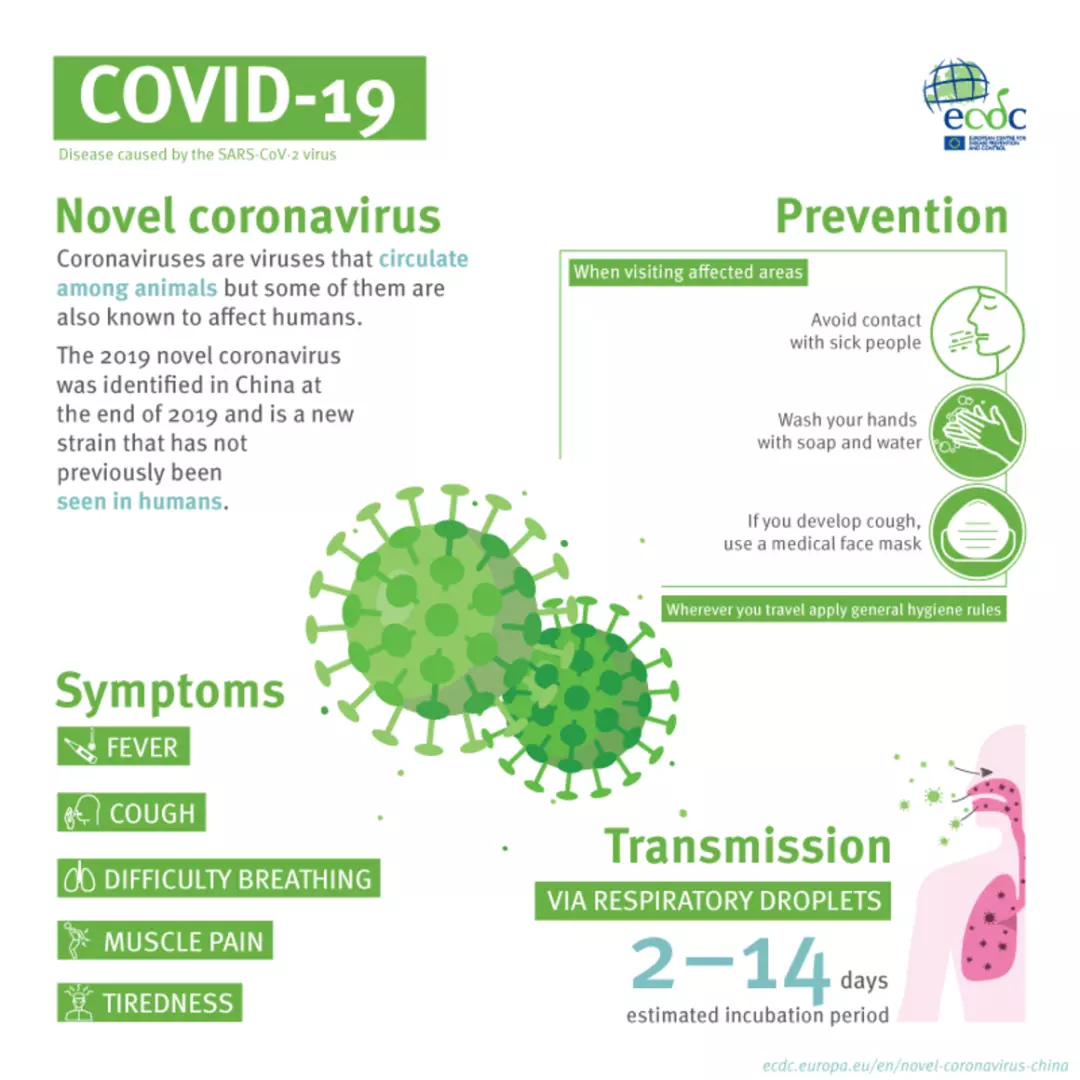 COVID-19 is spread through close contact with people who have the virus. People with the virus can spread it even if they do not have symptoms.
When someone with the virus breathes, speaks, coughs or sneezes, they release small droplets containing the virus.
You can catch COVID-19 if you breathe in these droplets or touch surfaces covered with droplets.
What is a Common Cold?
The common cold is a viral infection of your nose and throat. It's usually harmless, although it might not feel that way. Many types of viruses can cause a common cold.
Most people recover from a common cold in a week or 10 days. Symptoms might last longer in people who smoke. Generally, you don't need medical attention for a common cold. However, if symptoms don't improve or if they get worse, see your doctor
What's the Difference Between COVID-19 and the Common Cold?
Covid-19 is caused by SARS-CoV-2, while the common cold is most often caused by rhinoviruses.
Unlike Covid-19, a cold is usually harmless. Treatments for a common cold may include pain relievers and over-the-counter cold remedies, such as decongestants.
While Covid-19 symptoms generally appear two to 14 days after exposure to SARS-CoV-2, symptoms of a common cold usually appear one to three days after exposure to a cold-causing virus.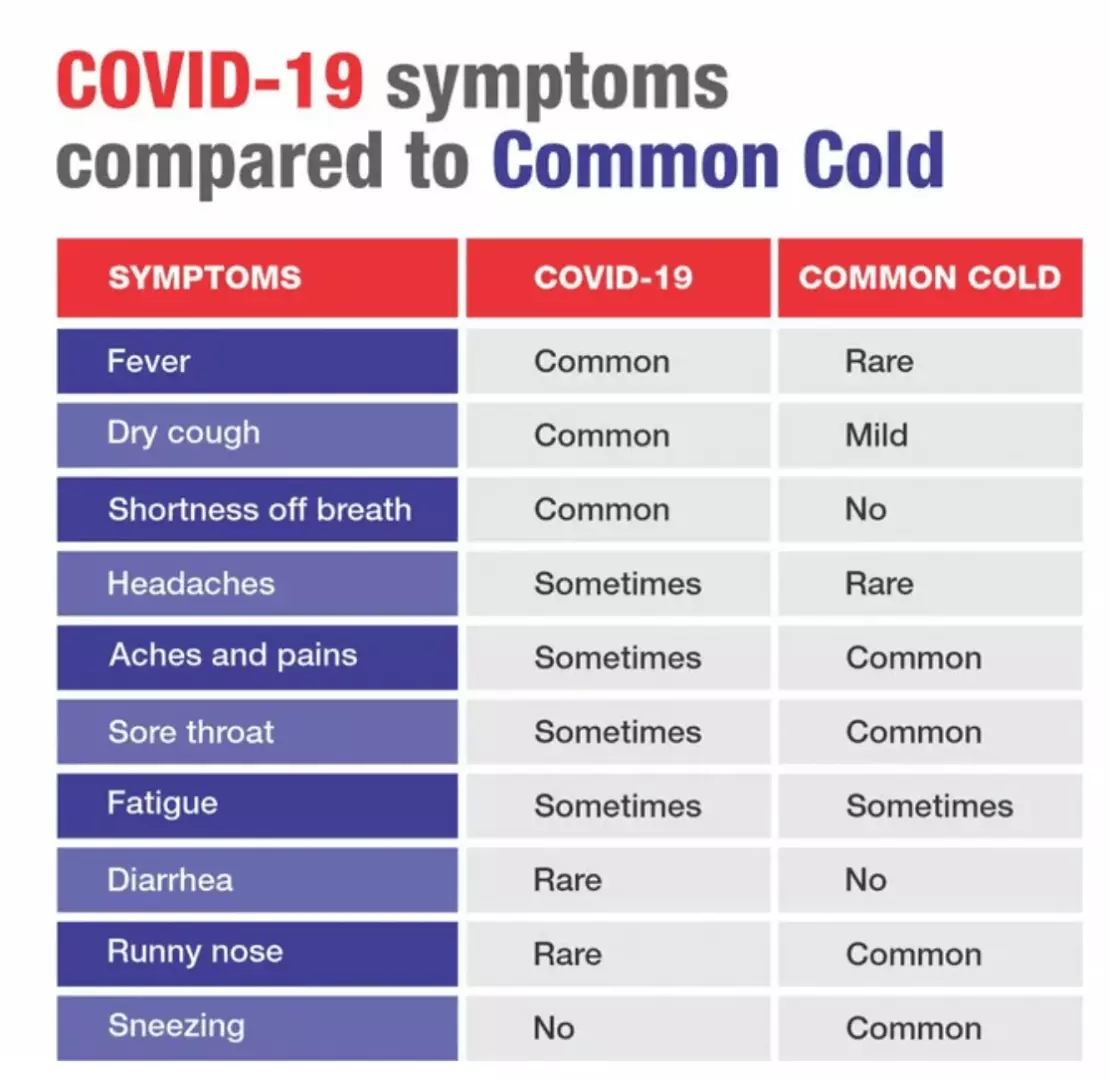 What are the Covid-19 Symptoms?
The official list of Covid symptoms has recently been expanded:
- Continuous cough
- High temperature, fever or chills
- Loss of, or change in, your normal sense of taste or smell
- Shortness of breath
- Feeling tired or exhausted
- Aching body
- Headache
- Sore throat
- Blocked or runny nose
- Loss of appetite
- Diarrhoea
- Feeling sick or being sick
The NHS says many of the symptoms are very similar to other illnesses, such as colds and flu.
Self Isolation Guidelines in the United Kingdom
In England, if you're an adult with Covid symptoms you are advised to try to stay at home and avoid contact with other people until you feel better. If you do leave home, the government suggests wearing a mask and avoiding crowded spaces to avoid infecting others. People are advised to make a distance according to non-contact distance measurement.
Free tests are no longer available for most people in England, but you can buy one for about £2 - see below for what to do if you take one and test positive.
In Scotland and Northern Ireland, if you have symptoms you're advised to self-isolate and book a PCR test.
In Wales, where PCR tests are no longer available for most people, you are told to self-isolate and take a lateral flow test.