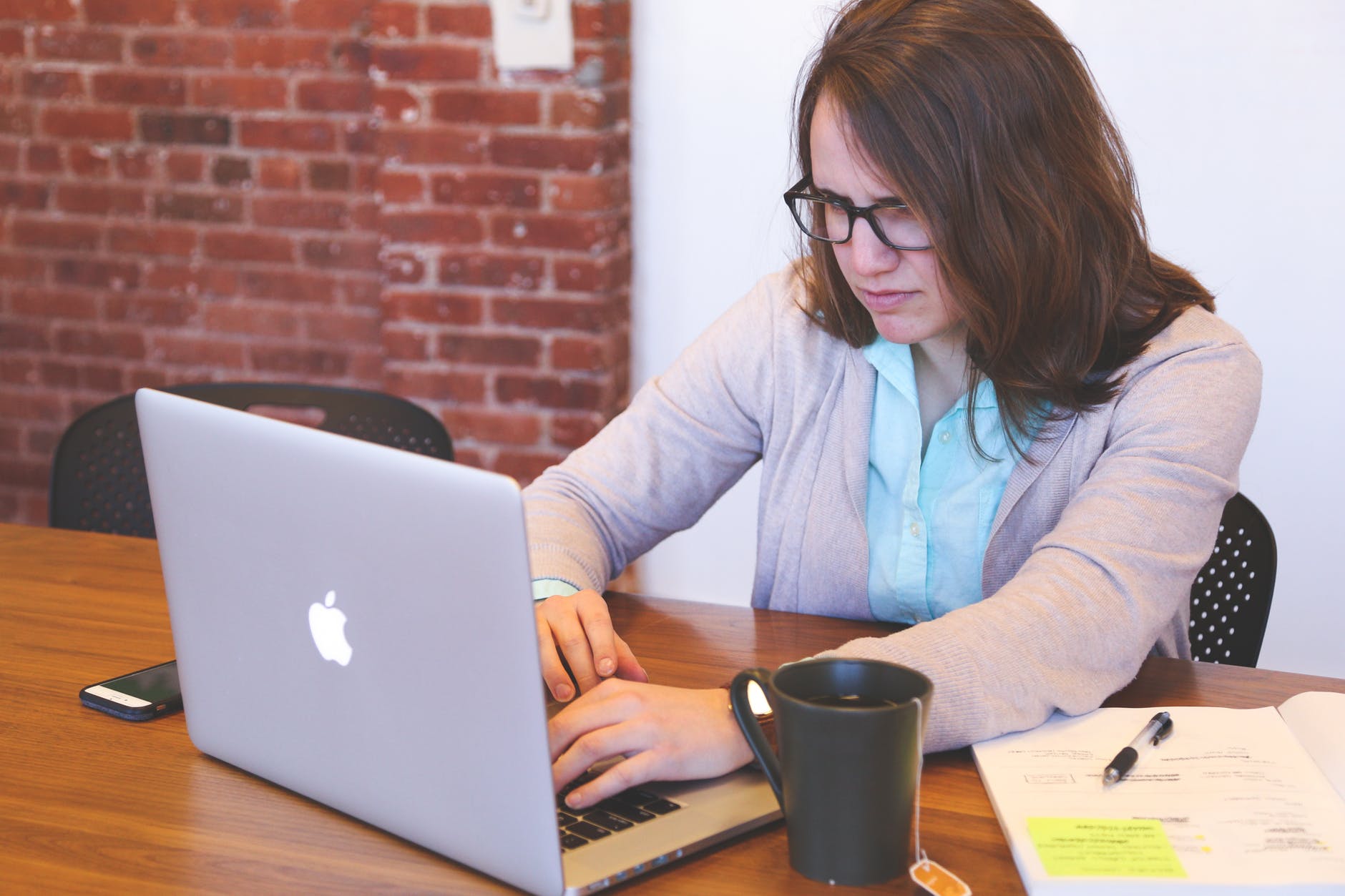 When was the last time your heartbeat was racing, palms were sweating, and your body language became clumsy all of a sudden?
Yes, I'm talking about the very moment you feel stressed in life.
Stress has become a regular thing in our fast-paced lives. We experience it all the time - exams, interviews, presentations, relationships. Its intensity might vary from light to chronic, and at times acute. It's hard to be zen when we are surrounded by hundred other things that stress the hell out of us in our day-to-day life.
If you're someone who stresses out at little things, take hold of it before it gets out of your hands. I've put together a list of simple methods that can help you kick stress out of your life in just a few minutes.
1. Stop and take a deep breath
It is one of the most basic and effective ways to destress yourself. You feel much better when you take control of your breathing and let your mind focus on nothing but your breath.
Whenever I feel anxious or stressed, I close my eyes and start taking deep and controlled breaths. This exercise not only normalizes my heartbeat but also makes me feel better.
2. Get outside
Whatever be the cause of your stress, staying in that environment isn't going to help much. If you feel nervous or stressed out for an upcoming presentation or speaking session, going for a walk in nature can do wonders for you.
The fresh air will not only reinvigorate you but will also calm down your nerves. On the top of it, green trees and colorful flowers would be an awesome change of scenery that can help you get into a different frame of mind.
3. Use a work management tool
The major reason for stress in our life is our inability to manage work properly and our poor time-management skills. It further leads to missed deadlines and failed projects which sky-rockets our stress levels.
There are many work management tools like ProofHub that can come to your rescue. These tools can bring sanity to your life and help you strike a better work-life balance which means less stress.
4. Eat (a little) chocolate
Dark chocolate is often touted as the perfect snack for stress relief and heart health. In a recent study, researchers found that eating an ounce and a half of dark chocolate per day for two weeks can reduce stress levels to a great extent.
All the choco-lovers, don't find it as an excuse to munch on chocolates whenever you want. Always remember that less is more when eating chocolates. The next time you feel stressed out, just grab a square of your favorite dark chocolate.
5. Play with your pet (or someone else's)
Dogs are known as great stress-relievers. I'm saying this because spending time with my dog (Lee) has always helped me to brighten up my mood. Playing and spending time with him would make me forget all my worries and tensions that would cause a great of deal of stress for me.
Interestingly, it is found that when people bring their dogs to work, it reduces office stress and boosts workplace environment. It seems like a nice idea to introduce a furry friend to your life and also add a bit of cuteness to your day.
6. Meditate
I know so many of my friends who meditate regularly and encouraged me to do the same. Trust me, it has helped me in too many ways. As opposed to the popular perception, meditation is not about trying 'not to think' instead, it's about letting thoughts come in and observing them with a calm mind.
I'll not tell you how to meditate as there is no perfect way to do it. Different approaches work for different people. You need to study and develop your own technique. Trust me, it would help.
7. Listen to music
I believe that music is the best medicine to stress. It not only provides great relief to stress but has many health benefits as well.
When used correctly, music is even used as a therapeutic tool by many health experts. The famous Mozart effect is known to reduce anxiety, stress, and depression. Music helps me to stay in my creative zone which helps me being productive and stress-free.
8. Get your body moving
Sounds cliche but is absolutely true. I'll tell you why. When you do any physical activity, your body releases endorphins and dopamine which stimulates your brain and makes you feel better.
You don't necessarily have to hit the gym, you can try running, swimming, cycling, dancing as well. When you push yourself to get your body moving, your body will thank you in the future.
9. Take a long shower
Showering might just be a daily thing for you but if done correctly and for a considerable amount of time, it can positively affect the state of your mind. The warm water will not only soothe you but also relax your muscles.
Researchers at Harvard University have found that showering in the morning is best for those who are stressed at work or are feeling under pressure to be creative.
10. Write it down
Sometimes the best way to knock stress down is to write your thoughts in a diary or journal. It's one of my favorite stress-relieving activities that helps me to process my thoughts better and channelize them in a better way.
You can write about thoughts and feelings related to stressful events in detail. It would help you to find major triggers that induce stress and you can think about their solutions. Remember you can write whatever you want and however you want, just do what makes you feel less stressful.
11. Call a family member or friend
Nothing beats stress like openly talking about it with someone you share a good rapport with. It's is a blessing to have someone who listens to your fears, insecurities, and vulnerabilities without any judgment.
We all feel anxious and if someone says he doesn't, he is probably lying. The next time you don't feel good, call your best friend and give her a rant. After all, that's what they are for, I'm sure it would make you feel good.
12. Take a nap
Not many people are in the favor of taking naps outside the home but power-naps can make your more alert, reduce stress, and improve cognitive functioning.
The time and duration of nap also play an important role that can affect your health levels positively. As per studies, if you take a power-nap of 20 minutes in the afternoon than in the morning, you would observe better efficiency and productivity levels.
13. Sip in some green tea
I recently found out that green tea can actually improve one's psychological health. That's because green tea contains theanine that impacts alpha brain waves and promotes a sense of relaxation.
If you're feeling especially stressed out and wracked by anxiety, try having a cup of green tea before going to bed. Chamomile green tea has been found to ease symptoms of anxiety but refrain from drinking more than three-four cups a day.
14. Read a book
One of the best things about reading is that it gives you an escape from your daily-life problems and worries. Getting lost in the protagonist's life is the best way to relax and reduce your stress-levels to a great extent.
Reading not only stimulates you mentally but also brings inner peace and tranquility. Go for light or self-improvement based books as they are easy to read and you'd always end up learning a thing or two.
Conclusion
A little stress isn't a bad thing, in fact, it can help you perform to your best abilities and might even make you do things that you wouldn't do otherwise. The key is to identify if stress is becoming a regular part of your life or not, if it is, then it's time for some action!
What are your favorite ways to de-stress? I'd love to know!
Author Bio:
Vartika Kashyap is the Marketing Manager at ProofHub and has been one of the LinkedIn Top Voices in 2017. Her articles are inspired by office situations and work-related events. She likes to write about productivity, team building, work culture, leadership, entrepreneurship among others and contributing to a better workplace is what makes her click.