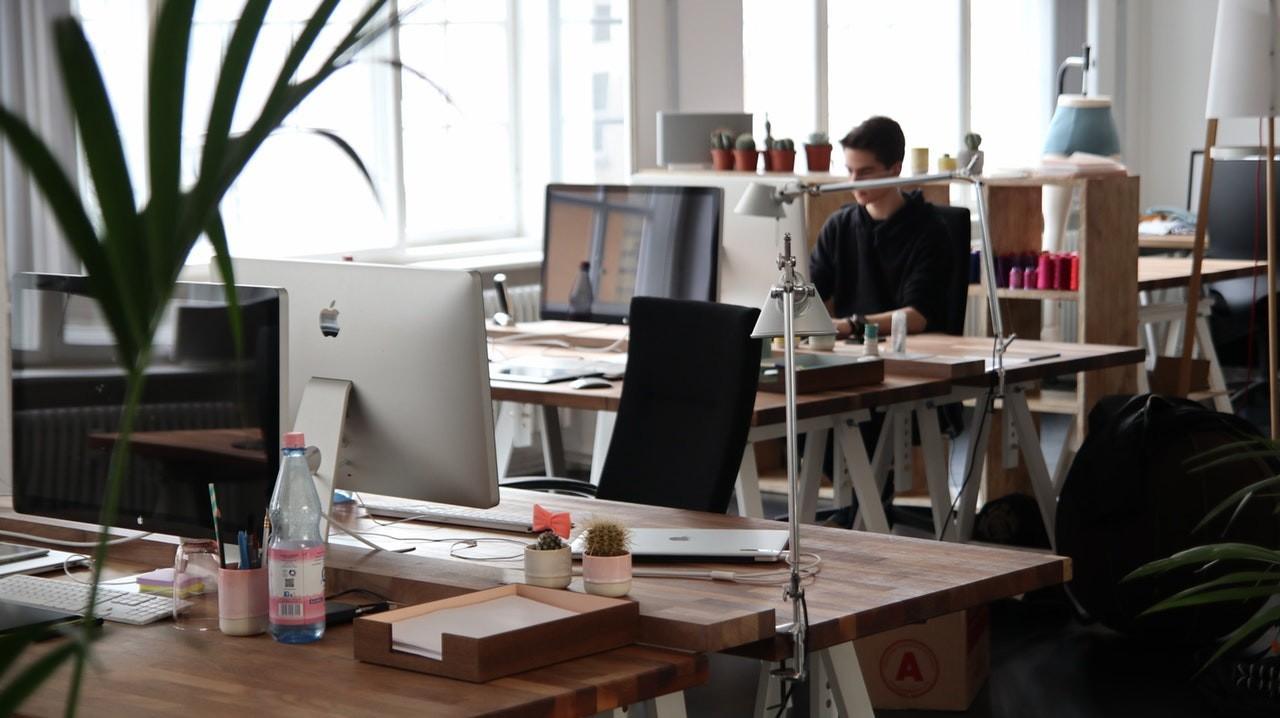 "Vartika, I can't stand him anymore. His habits are getting on my nerves now. He doesn't do what he is supposed to do, throws unnecessary attitude, and is always bad-mouthing someone or the other. It's not just me but the entire team feels the same way about him. I guess it's high time you should talk to him." said Ananya, a digital marketer at ProofHub.
Most of us spend almost 45-50 hours at an office every week. If it can be the most productive and rewarding place, it can also turn to be a pain at times. Working with coworkers can be tough especially if they have habits and behaviors that can drive you insane. While these highly annoying office behaviors are all too common, but correcting them will definitely make the workplace a better working place for us.
Don't let too much work drive you crazy. Try ProofHub.
Let's have a look at some commonly popular pet peeves that continue to ruin our moods at work:
1. When coworkers don't take ownership for their actions
When a specific coworker isn't being professional by not taking ownership towards his work, it can affect the morale of a team in a negative way. While working on a project or campaign, everyone is working super-hard to make it a success. So, if the progress is halted just because of other member's sheer carelessness, it is definitely going to invite a lot of flak from the remaining team members.
2. Not turning up on time at meetings
There is always someone or the other who consistently shows up late, or worse, cancels the meeting at the last moment. It's even more infuriating when you've been waiting for him for the last half an hour or so, leaving other important stuff aside. Meetings are already touted as one of the biggest time-wasters and turning up late is like adding fuel to the fire. It's good to be mindful of the fact that participants in a meeting have also got some important tasks on their plates. If something important comes up, it's better to inform them in advance so they can adjust their schedules accordingly.
3. Speaking loudly on the phone
Another common peeve at a workplace is when you've just hit your 'productive zone' and a ridiculously annoying ringtone causes a mayhem in your head. What's more irritating is that instead of entertaining the call outside the office, the person audaciously starts his rant in the most 'audible' manner. In a recent survey, it was found that almost 74% of working professionals find irritating ringtones and people speaking loudly on phones quite disturbing.
4. Being a kitchen slob
Every office has that one employee who treats office pantry as his personal kitchen and loves being a kitchen slob. Leaving your dirty dishes in the sink, cooking something that leaves an overwhelming aroma behind, and leaving the mess as it is are some of the common offenses in the kitchen spectrum. On the top of it, there are people who love eating someone else's food from the communal fridge. In a recent survey by LinkedIn, 52% of millennials find it 'uncool' when fellow workers take food from the common fridge without their permission.
5. Excessive gossipping
Office gossip or back-bitching is definitely one of the biggest workplace annoyances that could gravely affect the work-culture at any office. You can easily spot people who love to discuss what someone else is doing inside or outside the office. There have been instances when such mindless rumor-mongering acts have wrecked careers and stained reputations of many promising and dignified individuals. People often don't know how to demarcate gossip and character assassination, not knowing that it can take a hit on team cohesion, morale, and productivity.
What can be done?
Remember there are no perfect offices in this world as working with different people with different idiosyncrasies is always going to be difficult. The good news is that the peeves discussed above can be easily resolved with effective communication. Just put yourself in the shoes of your coworker to come up with a middle-way so that the workplace remains both professional and collaborative.
I'm sure there would be other office peeves as well. Drop a comment below to tell us what drives you crazy at work?
Author Bio:
Vartika Kashyap is the Marketing Manager at ProofHub and has been one of the LinkedIn Top Voices in 2017. Her articles are inspired by office situations and work-related events. She likes to write about productivity, team building, work culture, leadership, entrepreneurship among others and contributing to a better workplace is what makes her click.