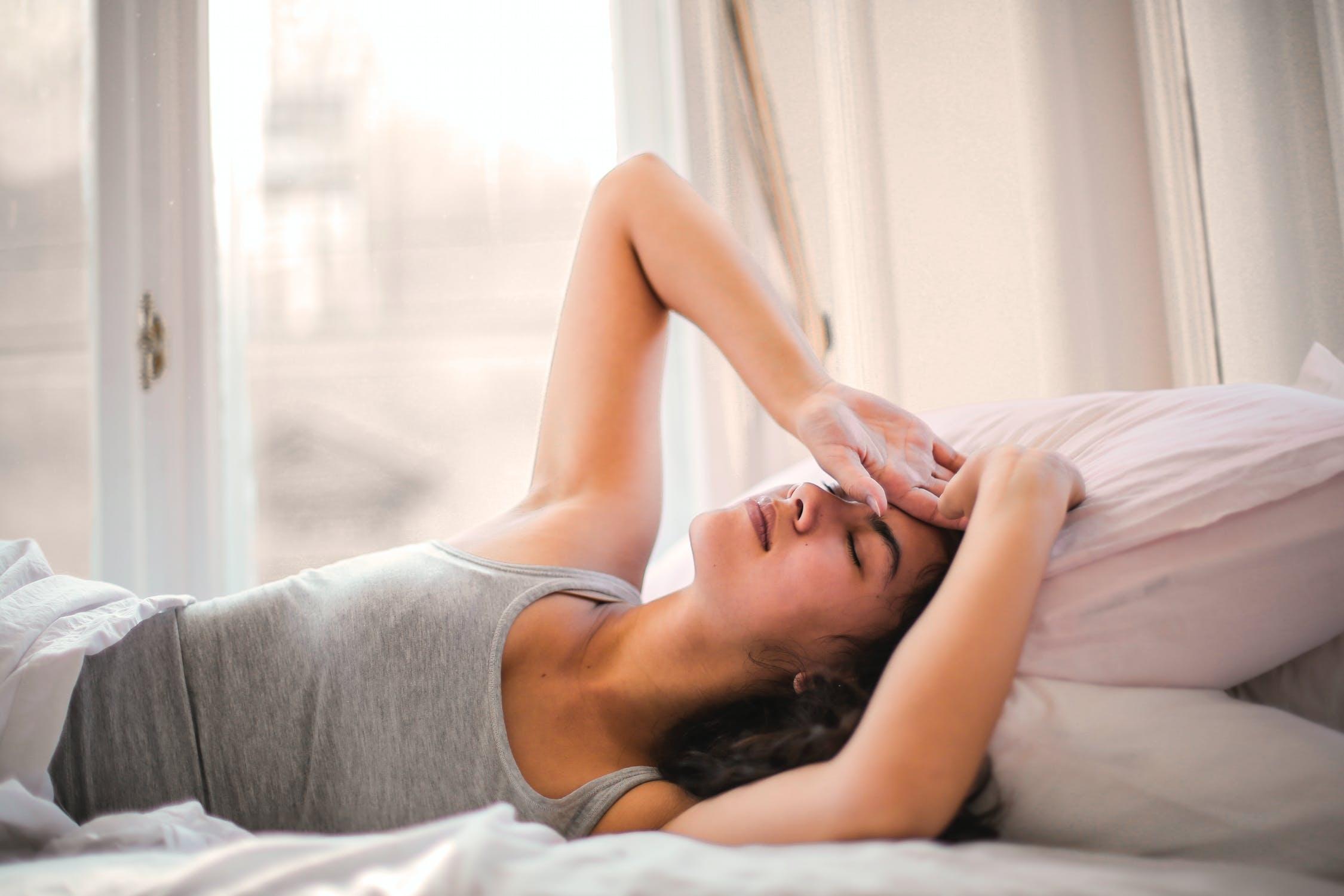 Sufficient night sleep can improve your mental and physical performance.

It can also reduce obesity, heart attack, blood pressure, and type 2-diabetes. However, the quality of sleep you get is dependent on various aspects, including age, circadian rhythm, and food consumption habits, among others. In contrast, poor sleeping habits can have the opposite effect and even affect your relationships.
If you are having trouble with your sleep, here are eight proven practices you can use to perfect it. Check them out.
1. Do Body Workouts
Health experts associate exercise with increasing the secretion of a sleep hormone called melatonin by the brain's pineal gland. For effectiveness, please refrain from doing the workouts before bed as they may initiate the release of hormones such as adrenaline and endorphins, which may stimulate the alertness of your mind. Different workouts range from low resistance workouts like a brisk walk to high resistance exercises. No matter what kind of activity you engage in, doing it consistently will reduce the number of hours you take before falling asleep and significantly increase your sleep.
2. Work on your Sleep Environment
To get adequate sleep, you need to be confined in a sleep-conducive climate. Ensure that your room is warm and free from all distractions. Invest in furniture and beddings that comply with your sleep needs. As seen on iSense, you can get a mattress with almost 40 - comfort control settings to customize your mattress to your most preferred comfort, thanks to technological innovations. Thus, you can make it softer for your injured joints or firmer for your injured back.
3. Reduce Caffeine Intake
Caffeine has various health benefits, including improved performance in sports and increased focus. However, its stimulation effects on your nervous system can deprive you of sleep if you take it a few hours before bed. It is advisable not to take caffeine and its associated products past 3: pm, although it affects persons differently. Moreover, you should only take it intermittently as its high levels in the blood can have more potent effects on your sleep and your general health.
4. Abstain from Irregular Daytime Naps
While a short-day nap can help your mind relax and refresh, a prolonged day nap can be detrimental to your sleep. It can confuse your internal clock system, and end up struggling with sleeping at night. So, it is better not to take the daytime naps at all if you have problems with your sleep. You can use the sleeping time during the day to do something engaging like playing a board game with your family, watching movies, listening to your favorite music, or anything else which will help you feel relaxed.
5. Get Exposed to Daylight

You must be wondering how daylight can initiate quality sleep. The truth is that light improves the circadian rhythm - the internal body clock that impacts on the body hormones and cells to switch the body to sleep mode. Scientists also associate circadian rhythm with improving the general body alertness, energy, and performance during the day, giving the body a reason for rest. To allow for efficient working of circadian rhythm during the night, keep off from blue lights during the night. They may interfere with the melatonin hormone's secretion, which is responsible for sleep.
6. Freshen up in the Evenings/before Sleep
Some people cannot get sleep if something is affecting them psychologically. If you are of this type, you should fill up your evening schedule with activities that can make you forget and refreshen. You can enroll in a workout program, join a sporting club, read your favorite novel, play games indoors, listen to music, and any other activity that will boost your mood. If your problem is persistent, you can contact a professional counselor for advice whenever you feel low.
7. Be Consistent with your Sleep
It is essential to be consistent in your sleeping hours. Your mind, body hormones, and the body systems will get accustomed to your sleeping patterns. You can imagine how confused your entire body system will be if you have irregular sleep patterns. If you are addicted to online platforms like Instagram and Facebook that affect your sleep hours, then you better set an alarm clock always to remind you when it is sleep time.
8. Take Sleep Supplements
Sleep supplements can come in handy to help people suffering from insomnia. Examples of such supplements include synthetic melatonin, Ginkgo Biloba, Glycine, Valerian root, Magnesium, L-theanine, and Lavender. When taking these supplements, it is important to stick to the recommended levels as excessive intake can trigger other health complications.
Sufficient sleep is a very vital input towards good health. The above guidelines will help you improve your sleeping habits and enhance your general health. In case you opt for supplements, don't forget to consult your doctor first.