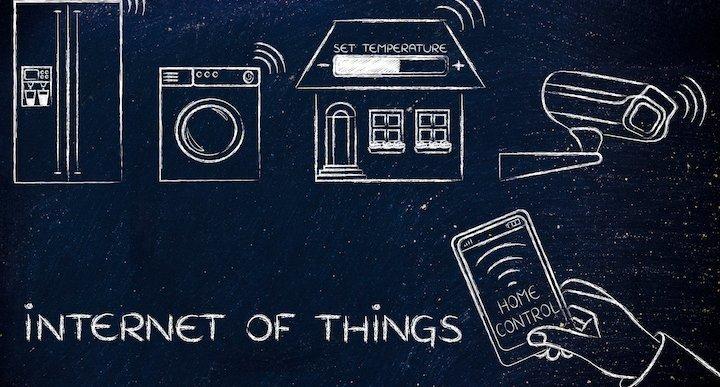 This week, I celebrate almost two full years working in the The Internet of Things (IoT). I can clearly say it has been one of the best and challenging years of my life both personally and professionally. My work life has been equally motivating, challenging, and a pure joyful adventure on most days.
For those non IoT savvy folks, the Internet of Things is the interconnection via the Internet of computing devices embedded in everyday objects, enabling them to send and receive data. Simply put this allows you to create new things and innovate across almost every single industry. If that doesn't get you excited, check your pulse! The world is changing, and at a very fast speed.
When I first met with my current CEO and CTO I had no idea what the IoT was and the power it had to change the world. I also had no idea that they each individually held 25+ years of business and IoT leadership experience. I had been coming off a decade working in healthcare, a complex and complicated industry, so the IoT was a completely new world to me.
I have learned so much in just one short year, and in many ways I still know nothing.
I am thrilled by the fact that our current team has more than 80+ combined years of experience in the IoT. This puts us in a league far above any competitors. I am humbled every single day in meetings, especially when the phrase "that is something that we can not do," is never heard or spoken. When a team has that drive, intensity, passion, and motivation, anything is possible. Here are just a few things that I have learned in my first year in the IoT.
1. There is No Roadmap to Copy. - When you are literally creating new things every single day there is no roadmap, or at least no direct path to success. What I mean by this is that engineers can create outstanding plans and strategy, but you can not simply duplicate other's success. Any company that sets out to do that will fail quickly. The technology is still so new and changing so fast. The same goes for marketing. When you are marketing the newest software in access, energy, and automation management and control there is no script to follow. We are constantly challenged with coming up with a new and original way of telling the story and we accept that challenge with all that we have.
2. Luck is a Term Created By People Who Want Things Handed To Them - Anyone who thinks that you are lucky for the things you achieve in business or your career is blind to what it means to work with focused intent. The founders of my company are devoted to making our company a global leader. This comes with great personal sacrifice for them. While I could never match their dedication and intensity, it often inspires me to do more.
3. Don't Celebrate the Funding, Celebrate The Product Growth - One of my mentors Gary Vaynerchuk often talks about how the day that you borrow money should be the worst day of your life. Far too many entrepreneurs celebrate "getting funded." According to Forbes most startups fail because of lack of capital, expanding too soon, heavy reliance on debt funding, poor strategic management, and lack of business plan. Many celebrate funding by blowing money on parties, hiring too quickly or spending too much on a new office space. This is true in the Silicon Valley and it is true with every single startup that pops up in the IoT. There is nothing wrong with taking funding. Funding can be a great boost for your business taking you to a higher level. You just don't have to put out a hundred press releases about it and try to ride it to more press because your product isn't installed anywhere yet. I respect the company that quietly takes funding and reinvests in a better product, so much more. At the same time the number of installs matters so much more to me than how much money you have raised.
4. Don't Expect Your Position To Stay The Same For Long - When you create a product that is in high demand, things change rapidly. One year ago, when I started I was the only person in our marketing department. A friend and former CEO named Mike Comer, taught me a valuable lesson ... to have the best marketing team you must bring it in-house. Because of the rapid growth created by our leadership and engineers at my current company, we soon hired a social media expert, a graphic designer, a filmmaker and a web developer. This gave us all the tools that we need in house to create competitive and agile marketing campaigns. This greatly changed my position from being the one creating the majority of content to the one managing strategy, logistics and multilayered projects. This has challenged me and pushed me to new levels, but again I am humbled by how the to do list will never be finished, and by the way it never could or should be.
5. Bet on People, Not Just Technology - Great IoT is all about people. When choosing a company to work for or partner with, so many people only focus on the technology and not the people designing that technology and just as importantly the people who need that tech. I work with a great team. Many of us often feel like imposters because of the level of smart that we cram into our expanding office space. We are confident and smart enough to realize that by hiring the best we will improve ourselves and our product daily.
6. Great IoT is Complicated. As a director of marketing I constantly want to simplify what we do and the tech that we create, so that anyone from my 3 year old to my wife's grandmother can quickly and easily understand what we are creating. However, when you are creating something new that doesn't exist yet, It is not always easy to water down what you are doing for ubiquitous comprehension. In healthcare I could tell you exactly why and how we treat patients better than our competition. In the Internet of things it requires a vastly different strategy. Even then, some of the intricate nuances can be lost on many who aren't familiar with tech.
7. The Real IoT Requires Epic Change. Resident apps are all the rage with the hipsters but it is important not to just create a software or product because it is cool for the moment. Our CTO creates a roadmap based on current needs but is also constantly calculating past needs vs future needs. Creating a software that multifamily and campus communities can use to save time and waste is an incredibly more effective effort for changing the world. For instance; we know that if a hot water heater or dishwasher on the top floor of an apartment building suddenly goes it can cause massive water damage to the units below. That is just natural gravity. But with our IoT connected leak sensing devices and in software alerts in place, we can prevent major damage for property owners and developers. That is amazing peace of mind. The fly by nighters will continue to fly away.
8. Single Platform Integration Is Everything. In the Internet of Things there are thousands of apps that can do one really cool thing. However, leaders will continue to drive innovation by offering one single platform that does many useful things. Often this means partnering with other software companies to combine technology. Residents do not want 10 apps to control everything in their apartments, they want one that will do it all.
I am grateful to work for a company where there is never a drought of ideas for innovation. The biggest challenge is often sorting through all the valuable thoughts and figuring out where we need to ramp our marketing efforts. I can not wait to see what our team collectively creates over the next year!