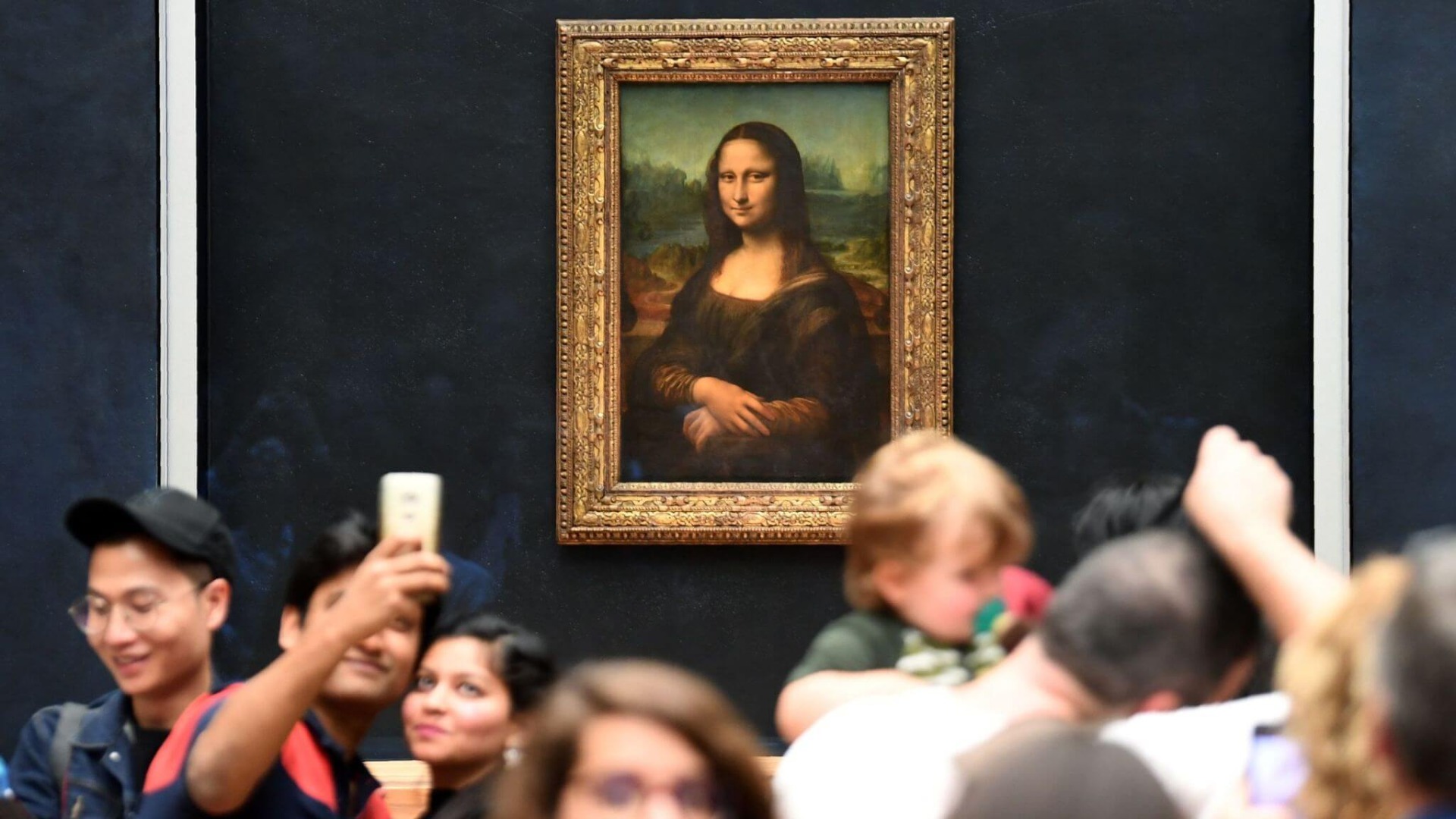 French authorities have detained a 36-year-old man for throwing cake at the Mona Lisa in the Louvre Museum.
He was sent to a police psychiatric unit. An investigation has been opened into the damage of cultural artifacts.
A young man wearing a wig smeared a cake across the surface of Mona Lisa.
Bystanders said a "man dressed as an old lady" jumped out of a wheelchair at the Louvre in Paris before attempting to smash the protective glass in front of the Leonardo da Vinci painting.
The Mona Lisa survived unharmed when a visitor to the Louvre in Paris tried to smash the glass protecting the world's most famous painting.
One witness said the person then proceeded to "smear cake on the glass and throw roses everywhere before being tackled by security".
'Think of the Earth, people are destroying the Earth,' the suspect dressed in a wig said as he was being led away from the Louvre Museum.
The cake attack left a visible white creamy smear, but Leonardo da Vinci's famous work was not harmed.
French authorities are concerned that this attack may be the first of many.
In its more than 500 years of existence, the 16th-century Renaissance masterpiece has seen a lot.
The painting was stolen in 1911 by a museum employee, an event which increased the painting's international fame.
A vandal hurled acid at the painting in 1950, damaging the artwork and causing it to be kept behind glass ever since.
In 2009, a Russian woman was angry for not being able to get French citizenship throwing a ceramic cup at it, smashing the cup but not harming the glass or the painting.
The Louvre is the largest museum in the world, housing hundreds of thousands of works that attracted some 10 million visitors a year before the COVID-19 pandemic.