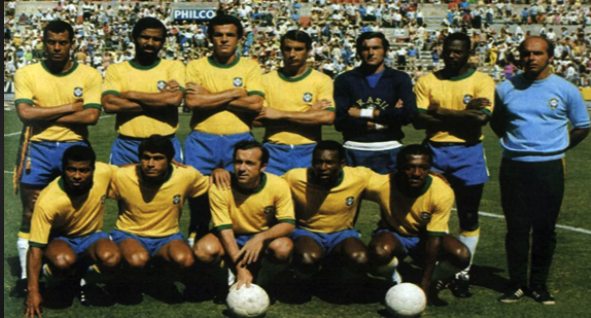 Yes, the Premier League is back from the very real Covid-19 disruption and all its attendant horrors.
And, the time-out inspired Norman Giller, a prolific English journalist/blogger, author and sports historian, who has had over 100 books published, to write and release his latest tome, World Cup '70 Revisited—yes, it's fifty years on, when the likes of mercurial Pele, Brazil's cup winning captain Alberto, top scorer Müller, Cubillas, Rivera, Moore and Banks and many more graced the tournament.
Still in his own personal lockdown in the UK, Giller recalls, "Who will ever forget Pelé and Bobby Moore cuddling each other at the end of the classic Brazil-England match? That was what World Cup '70 was all about. Friendship as well as football. Now, if you're sitting comfortably, here come the facts and trivia I gathered about World Cup '70."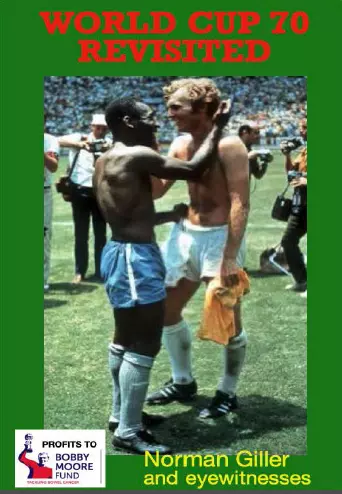 "Sir" Giller, and he should well be called a knight of the realm of words for his prodigious career output, suggests that the '70 World Cup tournament was undoubtedly the "greatest football festival in history." In this new book, he gives us a taste of what it was like to be there in Mexico to "witness the Beautiful Game at its glorious best."
He's been able to call on the memories of 1966 World Cup win-winning England captain Bobby Moore, who was also a colossus in the 1970 finals. Giller covered the tournament in Mexico in his role as the chief football reporter for the Daily Express, and Sir Bobby gave him his exclusive comments for a Sir Alf Ramsey tribute brochure that Giller produced.
Stepney, East London-born Giller offers: "Tragically, Bobby Moore is no longer with us. But his recollections are in my notebook and I will share them with you and those of other major eyewitnesses as we journey back to the most exhilarating, exciting and—because of (Mexico's) high altitude—exhausting World Cup finals ever. The book is lavishly illustrated because in Mexico I was lucky to be in harness with master cameraman Monté Fresco, who treated me to copies of many of his photographs for the Ramsey brochure."
This new book exhilaratingly kicks off this way with Chapter 1, Braceletgate: "EVEN before a ball had been kicked in the 1970 World Cup finals, defending champions England were engulfed in a furore that shook the world of football. Come with me to the roof of the world at Ecuador for England's final warm-up match, which they played just a week ahead of their opening World Cup group game against Romania in Guadalajara. England had literally gone up into the clouds for this acclimatising match in the Ecuadorian capital of Quito, more than 9,000 feet above sea level and where the air is so thin that any exertion takes your breath away..."
World Cup '70 Revisited is written and created in memory of Robert (Bobby) Frederick Moore, 'The Master footballer And Great Defender': "When we old men with snow-white hair/Declare with tears and pride that we were there/Then respectfully listen when we say for sure/There'll never be another like 'Sir' Bobby Moore"

Thanks to the terrifying interruption of Covid-19, Norman Giller says he had to abandon publishing this book in the traditional way. So he is giving away this online book. Please, if you enjoy the journey, pay this genteel and prodigious scribe what you think it's worth and he will pass any profits on to the Bobby Moore Cancer Fund. Go to this "Yumpu" website to make your donation and get your free download.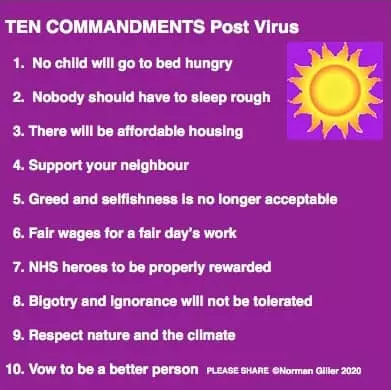 PS Speaking of Covid-19, Norman Giller has also created an empathetic "Ten Commandments Post Virus" that pays homage to loving one's neighbour, to the NHS and other carers, and also on being a better person—as we truly are in this all together. Continue to stay safe and well.
Fasten your safety belts, and check out Norman Giller's book site and his many books with England scoring legend Jimmy Greaves, then drop in on his Facebook and Twitter.
Author/blogger Ashley Jude Collie's new sci-fi, dystopian novel, REJEX, is available on Amazon (US) and Amazon (UK), and Amazon worldwide.