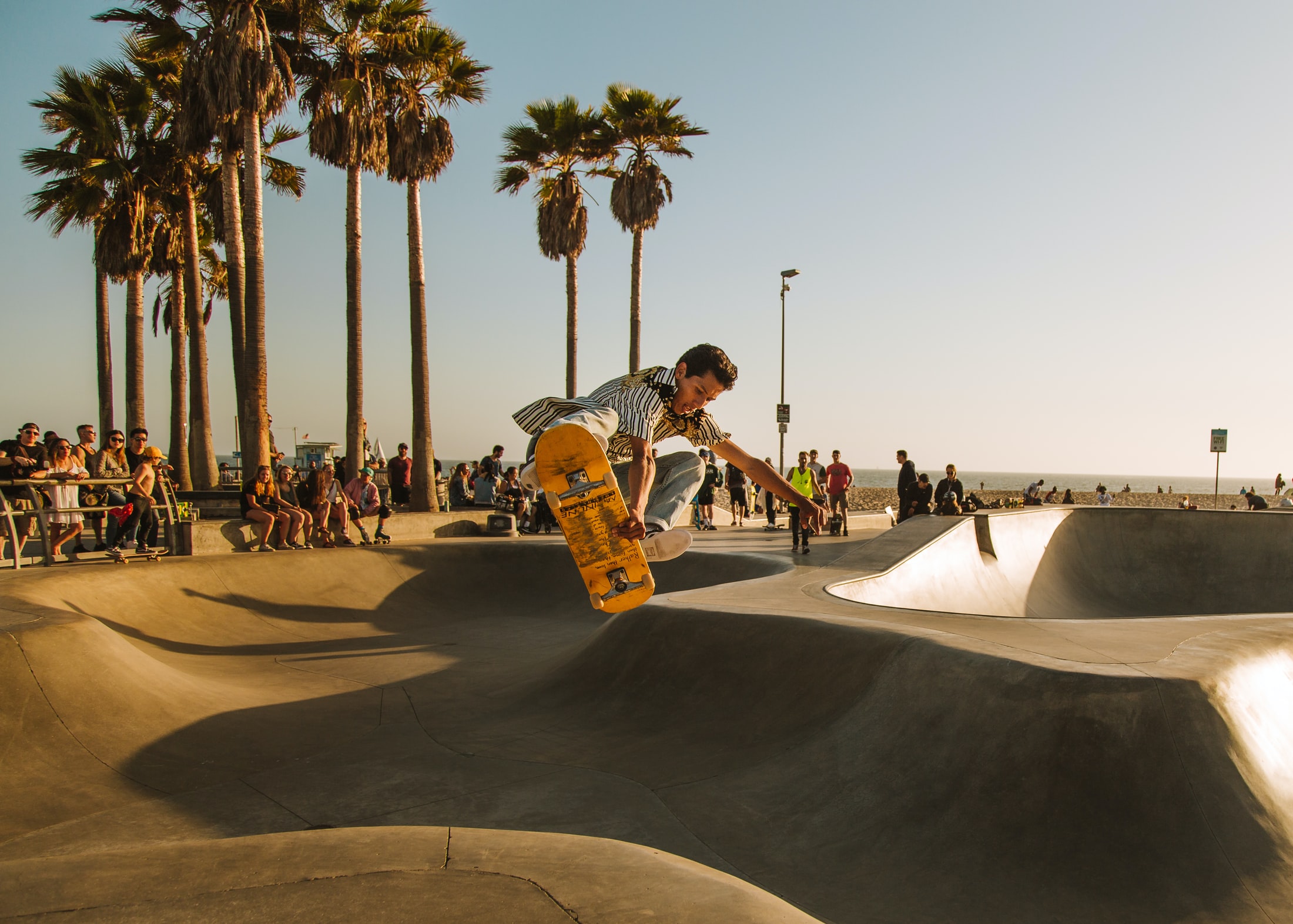 Whether you are a professional or beginner skateboarder, investing in high-quality skateboard abec 7 bearings is extremely important.
Skateboard bearings can be a great help if you want to improve your skating performance. But aside from that, they are also responsible for protecting the wheels and axle of your skateboard so that it will not wear out easily.
Today, there are lots of skateboard bearings in the market that make choosing the best one confusing. So to narrow down your options, here are the top 4 best skateboard bearings where you can choose from.
TOP 4 BEST SKATEBOARD BEARINGS IN 2020


1. Sharplin ABEC 7 Precision Bearing
These skateboard bearings from Sharplin provide an exceptional fusion of sturdiness as well as a remarkable performance at an affordable price tag.
The Sharplin ABEC 7 Precision is both dirt and water-resistant. It also comes with polished races and stainless steel balls.
These bearings, on the other hand, are specially made to resist even the highest impacts. Meaning to say, you will definitely have a fast yet smooth ride.
One more thing, when you order these skateboard bearings from Sharplin you will not have to worry about the shipping fee since it will be shipped for free.
2. Bones Skateboard Bearing
This product sports a unique design and guarantees high durability and speed. Bones Skateboard Bearings have a nylon ball that is ideal for an extreme obstacle run.
If reliability and pace are important to you, then these skateboard bearings are for you. In fact, they are also backed with a lifetime warranty.
But unlike Sharplin skateboard bearings, this product is quite costly.
3. Spruce Skateboard Bearings
These skateboard bearings are made from carbon steel that vastly adds to load tolerance as well as durability. One of the best things about the Spruce Skateboard Bearings is that they have an ABEC rating of nine. What's more, their bright red color will definitely get the attention of many people.
4. Bronson G3
This bearing has a unique 8 ball design making it ideal for skateboarders who want to go more rapidly. Bronson G3 also receives an ABEC rating of seven and may help in reducing friction. When you buy this product, you will also get washers and spacers. Lastly, these skateboard bearings are extremely versatile making it ideal for any type of skateboarder.
Final Thoughts
Choose one from the above-mentioned best skateboard bearings that will suit your budget and needs and you will surely feel all the advantages of having quality sets.