Bring. It. On.
Award-winning Argentine actress Yamila Saud been performing on stage since she was seven years old at local carnivals like Corsos de Unquillo. Then, her mother took her to a modeling academy, and she "did clothing advertising campaigns and opened children's catwalks, so I've been performing and loving it from a very early age. I was born an artist. I love expressing myself."
Now making inroads in Hollywood and also internationally, when she appeared at the Cannes Film Festival alongside the movie Hypersomnia, Saud credits a multiple Oscar-winner and other superstars with inspiring her. She explains:
"My favorite Hollywood actress is Meryl Streep for her talent and hard work. But early on, I was motivated by Thalia the Mexican-born pop star and 'Queen of telenovelas.' I grew up watching all her soap operas, and I dreamed of being in her place. I loved seeing her perform in her telenovelas and then as a singer. Later, I met Natalia Oreiro, the Argentina-raised singer/actress. Next, I loved Jennifer Lopez acting as a singing star in Selena, and then all her acting and singing. They've all been exciting references in my career. I want to continue making movies. And, I'm about to launch my musical career, because during the lockdown, I started to work on my music. And, I'm about to finish my debut album, and am so excited about releasing it very soon."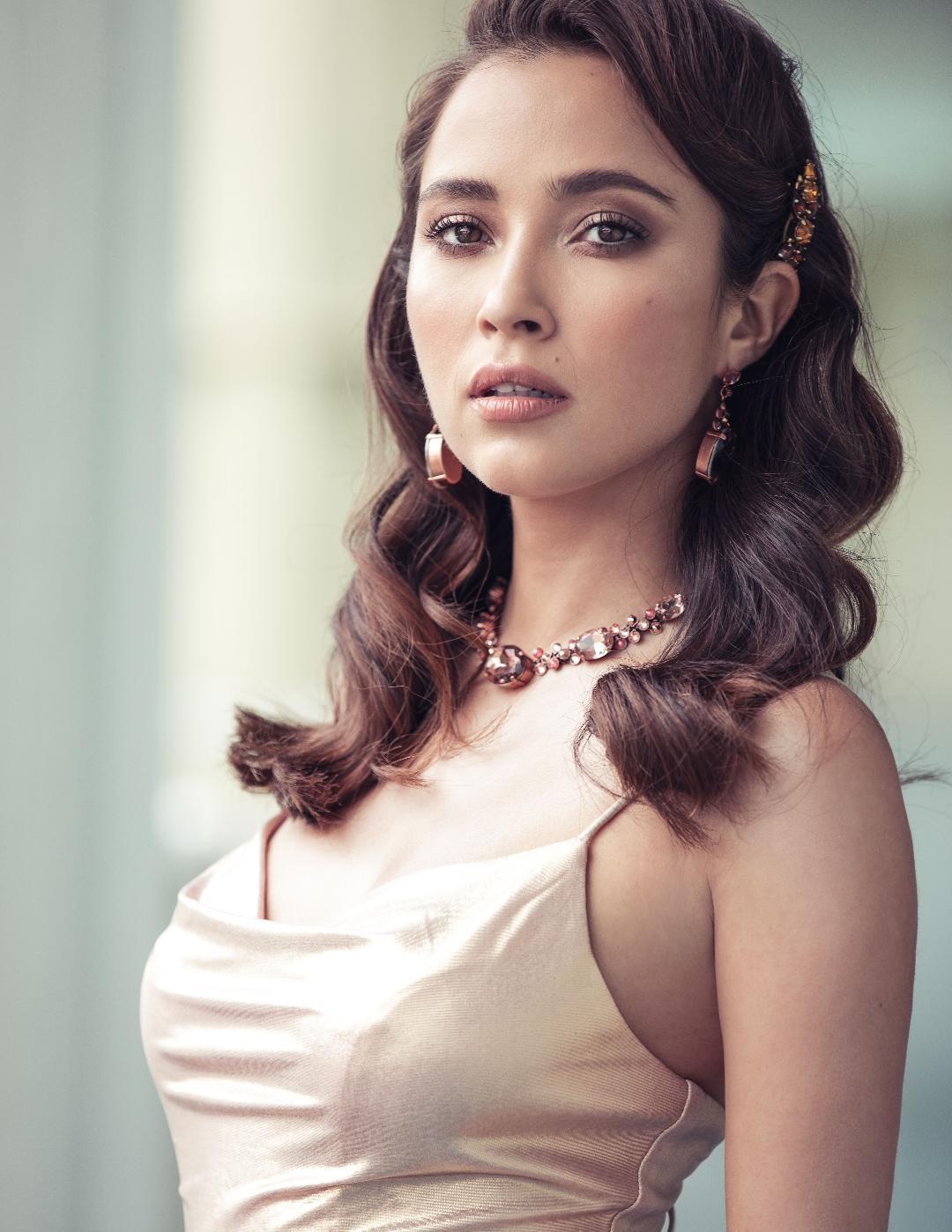 Early on in her career, beautiful and humble Saud appeared in several national TV series including, Condicionados, Solamente vos/Only You, Farsantes, Señales del fin del mundo, and Viudas e hijos del Rock and Roll? And then with her eyes set on a movie career, she studied at the New York Film Academy one of the premier visual and performing arts colleges in the world. Now, she's enjoying her work in movies, some of which have appeared on Netflix. Most recently, these movies include Hypersomnia, Just Love (Solo el Amor) and El Encanto.
She is now part of a new trend of Argentine and Hispanic storytellers who are making waves. For example, she mentions Argentine filmmakers who have earned several Oscars for Best Foreign Language Film, Art Direction, Original Screenplay and for Original Score. She expresses her pride for her fellow Argentine Oscar successes:
"I love that Argentine filmmakers and actors are succeeding in the international market. There is a lot of talent in my country, directors, actors...film music composers and musicians. I am proud to be Argentine."
The dedicated actress, who also enjoys doing corporate commercials like for Corona beer which was filmed in Chile, admits her commitment to hard work is grounded in solid schooling and being open to new things: "I have learned from every director, actor, and producer I've worked with. I love to learn and improve myself."
Indeed, the Spanish producer of El Encanto, Diego Corsini, says of Saud's strengths as an actress:
"Yamila is one of those people who knows a lot but is always willing to continue learning because they have no ceiling. I believe that there are two types of people that can reach success, the very talented and the very hardworking. The first ones find it easy to achieve things but they find it hard to organize and have a work routine. The second are more difficult but with much effort they can achieve their goals too. Yamila has the quality of a star because she meets both conditions, she is talented and hardworking."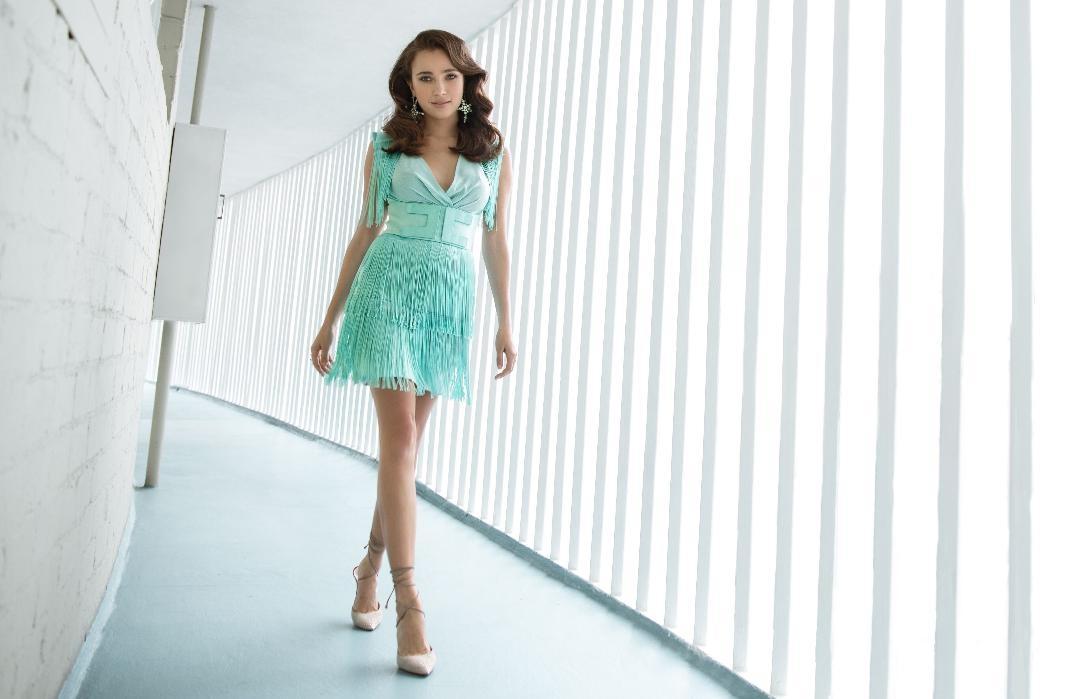 She recalls the excitement of working on the visually fascinating Hypersomnia, which earned awards for her and the film's director, Gabriel Grieco, and a trip to the Cannes Film Festival:
"I knew Gabriel from working on a video with him. One day, he wanted to meet to talk about the Hypersomnia movie idea because he saw the character in me. I immediately said yes when I found out about my role. Filming was a wonderful experience and the movie won many awards for best director, best cinematography and best actress. The film won awards at 'Insólito' the Terror and Fantasy Film Festival in Lima, Peru. And, it also won best Latin-American picture at the Mar del Plata Film Festival 2016 and was released on Netflix worldwide. And that led us to the Cannes festival. I'm extremely happy being a part of Hypersomnia and with Gabriel for believing in me to make this beautiful project. I am now working with Gabriel on a movie that we will shoot in Los Angeles in 2021."
While Saud broadens her entertainment resume by working on her music, she's also now got the producing bug, getting producer credits on Recreo, Solo el Amor and Hypersomnia. She enthuses:
"I am passionate about producing as I love challenges when an idea starts, then grows and develops. But when I started to produce I didn't know it all. Luckily, it just happened naturally. With each project I have learned to let go of my role as a producer when it is time for my actress role to begin. I have also recently discovered directing. It is something that at some point I would like to do."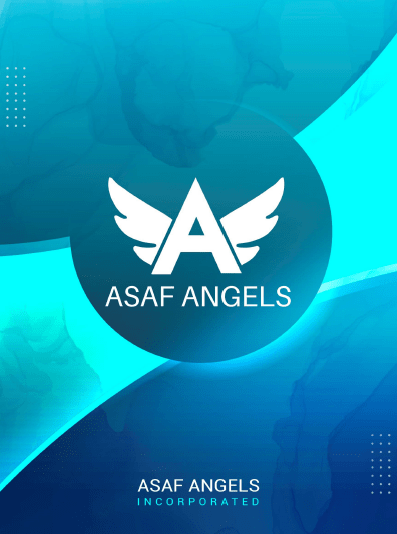 Enthusiastic Saud is also involved in an exciting philanthropic cause with Colombian-born, international violinist, singer/actress Esther Anaya, the founder of Asaf Angels Inc. Anaya's charity, which provides tools and resources to children in underprivileged communities, believes in the power of music and performing arts and its impact on personal development—"Through music and performing arts, youth can dream big and become extraordinary humans."
The truth is that triple threat (actor, writer, producer) Yamila Saud, who always thanks her family for supporting her, loves expressing herself: "I was born an artist. I love acting. We artists have the chance to teach through movies, songs, and books. And, I love the fact that when I see a movie, it changes me and helps me to understand, and feel empathy for others."
Check out Yamila Saud's website, her credits on IMDb and her photos on IMDb, on Instagram, and on Facebook. And, drop in on Asaf Angels and founder Esther Anaya on Instagram.