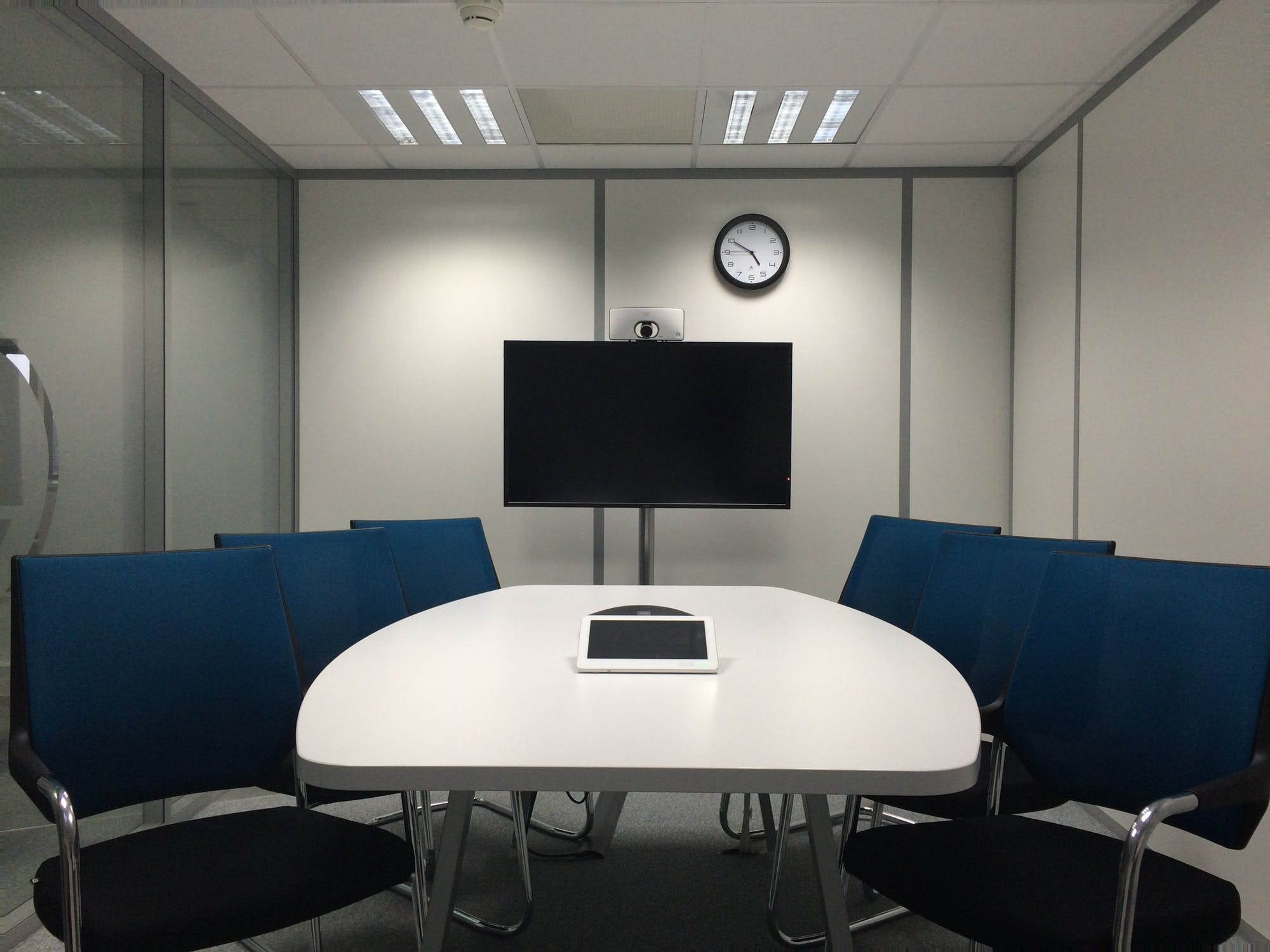 My first two weeks in my new role as Executive Vice President have been incredibly eye-opening. It's weird to be inhabiting an office that I used to walk clients to, water plants, and straighten chairs in. I have to admit that being a "badass EA" is a mere prerequisite for taking on as huge a responsibility as an EVP. Sure, 99.98% of the skills I attained after 27 years managing the administrative component of the C-suite and execs as a top performing Executive Assistant are seamlessly transferable and likely put me just that bit ahead of my new peer group, with soft skills and hard skills they simply don't have. But there's a whole different level of urgency and pressure to get it right in this role that I had not anticipated, with each decision and move I make having a direct effect on the business.
Manufacturing is a tricky endeavor. And the customer service aspect even more. Especially within the hospitality industry. While my new company has been lucky enough to work with designers who furnish some of the top hotels and spaces in the world with the furniture we produce in our LA and Bali factories, including Oprah Winfrey's offices, we're still a fledgling company that has been around for decades with highs and lows and having to reinvent itself numerous times over the past 15 years. I was recruited to help usher in a new era and fresh energy and perspective for the company. Modernize it. Automate everything. Build a killer team. Create a new vision. And grow the business into global manufacturing ubiquity for the hospitality, residential, and commercial design communities.
Wait. Didn't you say you used to be an Executive Assistant? Like, how's that even possible?
What many in the business community fail to realize is that Executive Assistants are far smarter and more observant, intuitive, and fearless than they're ever perceived to be. When I was an EA, my goal every day was to watch my boss like a hawk. I would listen to his phone conversations for both the content and style of delivery of message during those conversations. I would take copious notes about how a huge problem was resolved and dissect every single syllable of every play and commit it to memory. I would watch the packs they traveled in. I would watch the types of people they recruited and hired, from whom they were referred, and the key competencies of each candidate considered "perfect for the job." I would study team dynamics between my exec (typically the CEO) and their leadership team and take copious notes, especially when that team operated flawlessly. I would study every report, ask questions about the origin and meaning of certain metrics, and ask for and capitalize on opportunities to research certain components to gain a better understanding and to consistently practice creating them. In other words, my time as an Executive Assistant was spent more as a training ground for the role I now have and less, in my later years, getting butthurt over a sleight in my compensation expectations or worrying about whether or not I was respected and valued for the hard work and sacrifices I made on a daily basis helping my exec be the best they could be. Real talk, I didn't give a fuck about probably 45% of the executives I supported in my 27-year career. Sorry, not sorry if that sounded harsh and inappropriate. It's the truth. I'll explain.
Once you reach a certain level as an Executive Assistant instead of being exalted and praised for your grit, hard work, and dedication, you actually become a convenience and low-key invisible. EAs become so adept at seamlessly managing all the minutiae and creating a calm environment within which their executives can operate effectively that those often herculean efforts on a daily basis get lumped into a simple, performance review algorithm with 4 flimsy choices ranging from incompetent to exceeds expectations. Completely sidestepping all of the soft skills and mini-miracles EAs create every day, but are rarely seen or acknowledged. Those impossible-to-get Hamilton tickets they scored? Not in the algorithm. That meeting their exec canceled at the last second after the exec coming to see them was already at the airport yet the EA managed to "make it go away" and still save the business relationship? Not in the algorithm. Sending their exec the password they inhumanely requested while literally choking back tears on the front pew at their grandmother's funeral service? Nope. Not in the algorithm.
Top Executive Assistants have some incredible (horror) stories about their executives' thoughtless, heartless, and low-key abusive behavior that will never see the light of day because of an unwritten/unspoken code by EAs to keep that shit under wraps for fear of being mercilessly blacklisted by both execs and fellow Assistants. Yet, even small gaffs or misperceived lapses of confidentiality or even a bad mood somehow gives executives license to tear EAs a new one and exact all the power that distinct EA/exec hierarchy affords. And it's no secret that most executives feel they have the right to treat EAs any way they choose within the rather selective, legal boundaries of decency in that relationship. Execs can snatch a golden parachute, head for the exits with millions in their pockets, and leave their EA of over a decade to fend for herself with barely a "thanks, Boo." Not a fucking dime for years of sacrifice, biting holes through their tongues, self-suturing numerous, undeserved new assholes "ripped" by the person whose life they made perfect on a daily basis, often deprioritizing their own lives in the process. FOR YEARS.
So, no. I didn't care about almost half of the execs I supported because I knew the support and intention wasn't mutual. AT ALL. My perspective changed forever when I was physically smacked by an executive and then bullied by him and his HR minion to the point where I ended up in ICU/CCU for 3 days with what was thought to be a heart attack from all of the stress. Which created a physical and emotional landslide after I quit (and didn't sue) that ended in a bankruptcy that affected my life and credit for almost 10 years. (It's in the book. Grab it when it drops. SO good!) After that, I made a promise to myself to look at my role as an EA not as a destination, but as a vehicle to get me to a C-suite of my choosing. Preferably my own. And less than a decade later, I did just that.
As an EA advocate, mentor, and educator I'm constantly shaking my head at the complicity I see on both sides of the coin. Executive Assistants are swimming laps in this delusion that executives have their EA's careers top-of-mind and are constantly thinking about how they can partner with them, level them up, and promote them into glorious new positions with more autonomy, compensation, and respect.
Blink. Blink. *sips tea.*
Conversely, executives are deluded into thinking that the Executive Assistant role is net-net pretty simple, doesn't require much education or business acumen, is inhabited by those with little ambition, and can only be trusted and tasked to an extent before they tap out or get overwhelmed. And what pisses me off is that no one on either side of the coin appears to be interested in calling that big-ass, pink elephant in the middle of the room by her REAL name, except for yours truly. Happy to do it, tho. Often.
Being an EVP, even for 2 weeks, has shown me we all have some serious work to do here. Executive Assistants need to completely revolutionize their thinking and start bucking all of the messaging many of these BS conferences have been spewing for decades and start actively thinking about what's next. We're still debating the title "Assistant" and trying to get legal recognition in Congress over a role that will largely be obsolete in 3 years. Help me understand that logic. EAs are still trying to get a seat at the table by asking politely. How's that working out for ya...decades later? We're still drinking this (engineered) awards show KoolAid for trophies that only matter to the winners, but do absolutely nothing to advance the cause for all EAs. And now, executives are already starting to view the role as an accessory and expensive as their hot, new, free AI babes Siri, Alexa, Cortana, Amy, and Shaniqua (I made that one up) get more and more intuitive, ubiquitous, and irreplaceable in their daily lives. Which is leading to more and more low-key abuse, disrespect, under-compensation, and terminations of EAs by execs for no conspicuously justifiable reason with the protection of the two most powerful and damning words in the modern business lexicon: "AT WILL."
Instead of this being viewed as a diatribe, my sincerest hope is that this incites us to truly start looking at the EA/exec dynamic in a completely new way. Fuck being "the best" or "the ultimate" or even a "badass" EA. How about being insanely great at everything that's required of the role while we're in it with the intent to learn, grow, and move beyond the role once we put in the C-suite miles required. How about holding executives accountable, at the interview stage, by setting the expectation that we are serving in this role only as a step toward a role beyond EA...with their active help and support to get there. How about execs not see EAs as their business Mom or wife or personal, village idiot and see EAs as an opportunity to establish a conspicuous legacy of their own by creating an ex-EA executive who is so comprehensively mentored, educated, and prepared to absolutely murder their next role as a Senior Director, Vice President, or even COO within the organization. Not giving some bullshit, placatory, Chief of Staff title in order to keep them from leaving the company and upsetting the balance they've become accustomed to vs. what's required to advance their EA's career.
My hero and imaginary Boo, Jack Dorsey, wrote into the tenets of Square, "We push our chairs in." Those simple words conveyed a message to the company that no one was inordinately special when it came to simple, business etiquette. As an Executive Assistant at Square at the time, that really stuck with me. Sadly, two of my three bosses were primadonnas to an extreme which flew in the face of that powerful message. And, as a result, they lost me. I checked out. I despised them both, because not only did they not "push in their chairs," they saw me as a convenience to achieving their mission, not someone with goals, dreams, and aspirations just as important and urgent as theirs. And, because of them, and that asshole who lay hands on me at another company (and lived) I became an Executive Assistant on a mission to become a CEO. And I did just that. The insanely impervious confidence and drive created from those emotional/physical/financial devastations are something that I've carried with me with each new role I've taken on. Sure, most were support roles. But they were on my terms, despite what the job description intimated. The role I'm in right now is on my terms. I know exactly what my end game is and this role and the company will help me get there. And they will benefit handsomely as a result of my efforts and sacrifices going forward. THAT is my attitude.
I made a promise to the global Executive Assistant community that I would help to change the perception of the role in the eyes of everyone, especially the doubters and haters. I keep my promises. And I will continue to beat the drum online, level-up EAs in my trībU workshops, and create instructors and EA advocates from my own personal trīb in an effort to build TRUE momentum within the global EA community. More importantly, I want the global EA community to actively think about what's next in their careers. Sure, some are content being Executive Assistants. Not mad at all about that. However, those people will be in the minority going forward as companies innovate and more and more of those roles are obsoleted. Like I've said before, the Executive Assistant title can no longer be the end game or destination. It now needs to be a stepping stone or right of passage for something greater. We need to start slapping away those pats on the head, grabbing that wrist, twisting arms behind backs, and forcing a new understanding and urgency into the execs we support. Many are actually already onboard but are simply waiting for their EAs to extricate themselves from the bench, step up to the plate, and demand to play. Which isn't happening. Not nearly as often and aggressively as it should. Which is why I'm here. Annoying AF, but on point.
If you don't prioritize your life, someone else will. -Greg McKeown
EAs: let's move beyond straightening chairs. Let's actually pay attention to everything and everyone and master the game that's playing out right before your eyes. Pull yourself off the bench, grab a bat, and step up to the plate with the intent of hitting a home run. Not bunting, obsessing about not striking out or praying for a walk. (Gay dude. Sports analogies. What's the world coming to?)
Execs: don't get vexed by the convenience and autonomy your EAs create in your lives. Realize and accept that the time spent in that seat is only meant to validate your support in moving them to the next level. Not for your personal enjoyment. Start creating opportunities and actively including your EAs in conversations, decision-making processes, and leadership decisions and pushing them to be more accountable, present, and focused within the business, not just plugging away at a desk. There is a win-win opportunity here that has gone untapped for decades. It's time we finally acknowledge it and our own ineptitudes and complacencies in bringing it to fruition. That pink elephant in the room. Her name is "Opportunity." FEED HER, before she loses her shit.