If you've ever heard the phrase "Boys don't cry'" or that you need to "Man up," you may be aware of how traditional masculinity prevents men from seeking help to improve their mental health.
While therapy and mental health facilities have existed for decades, the stigma surrounding them remains. The issue is even more pronounced in Black communities, as the effects of systemic racism and intergenerational trauma, coupled with a dearth of mental health education and tools, work to amplify the problem. According to the National Institute on Minority Health and Health Disparities, African Americans are 20% more likely than white Americans to experience serious psychological distress.
Media mogul and author, Charlamagne Tha God, recently made an appearance on the Daily Show with Leslie Jones to speak about his healing journey and the struggles he overcame as a Black man in America. Charlamagne, who is better known as the host of hip-hop's most popular radio show The Breakfast Club, has silently adopted a new role over the past few years - that of a mental health advocate. To his surprise, a lifelong battle with anxiety and a growing audience placed him as the perfect candidate to help destigmatize Black mental health.
Charlamagne, who grew up in Moncks Corner, South Carolina, battled with anxiety and bouts of depression his entire life. He recalls how losing his job on radio for the fourth time led to a series of events that would unravel his deteriorating mental health. "I was back at home, living with my mom at like 31, 32 years old with a two-year-old daughter and my now wife, who was back at home living with her parents. I remember having one of those panic attacks where you couldn't tell me I was not about to die. And so I went to the doctor like I usually do, and the doctor told me I had an athlete's heart. He said your heart is fine." However, the doctor then added. "Do you deal with anxiety? It sounds like what you're describing was an anxiety attack?"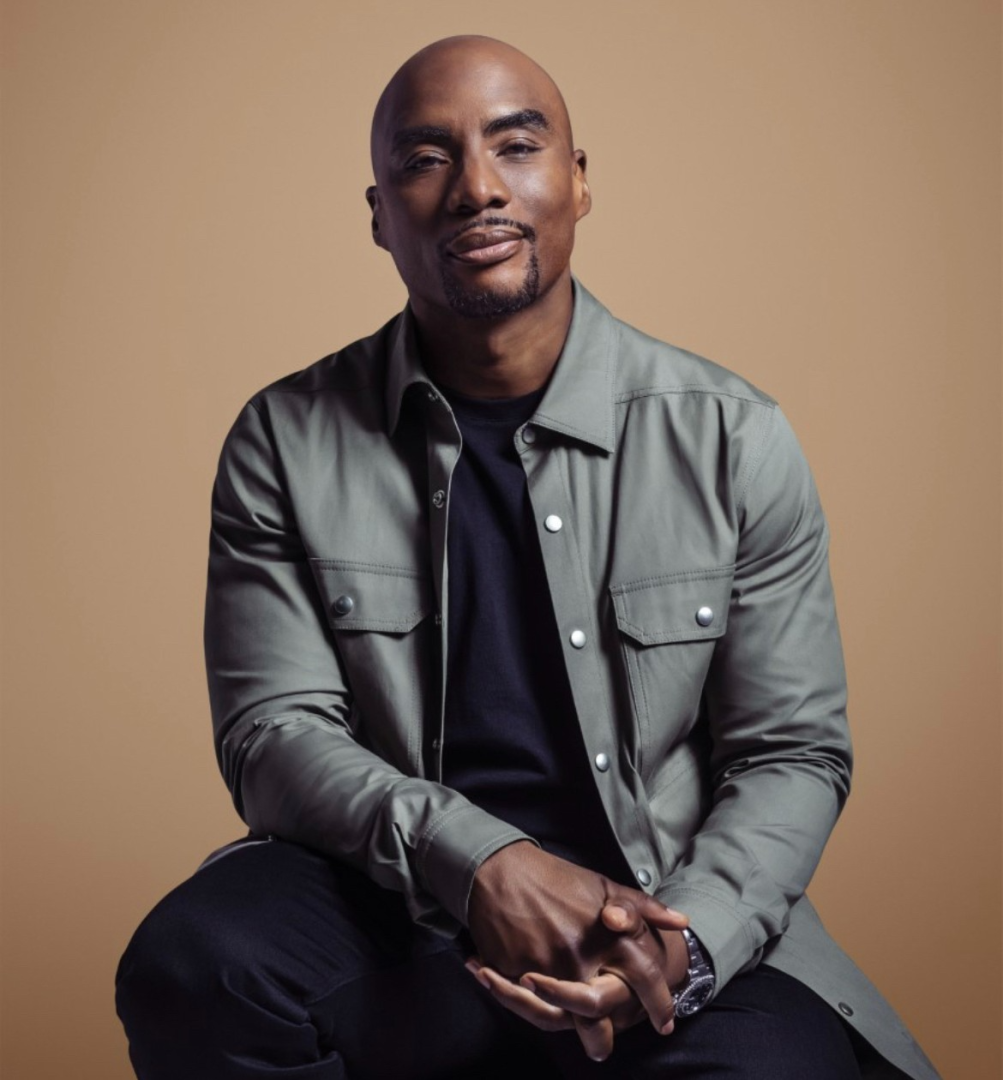 While Charlamagne pinned his anxiety down to the stressors of making a living and surviving in a dog-eat-dog society, eventual success brought no improvement to his mental health. The anxiety and debilitating panic attacks were still there - no matter how many accolades he won. This forced the media mogul to begin seeking other avenues to improve his quality of life. In his signature "give credit where it's due" fashion, he mentions how comedians Amanda Seales and Pete Davidson were an important influence in his decision to open up about his mental health and start taking therapy.
Over the years, therapy has shaped into a sacred space for Charlamagne. He credits it for making him more vulnerable and allowing him to show up as his authentic self, shaping a life that is more fulfilling and meaningful. He even credits therapy for a better sexual relationship with his partner. "It makes you more vulnerable, it makes you more intimate. And I think that you start approaching sex not just from a physical aspect, but from a mental and spiritual aspect," he said.
Separating therapy from the active process of healing, Charlamagne also mentions how important it is to do the work. "As my good friend Debby always told me, therapy will give you the language, it'll give you an understanding of what you're going through, but you actually have to go out and do things that help you heal." When asked about how he deals with panic attacks, Charlamagne spoke on the importance of narrating your own hero story. "You really got to tell yourself how far you've come. You have to tell yourself what you've overcome. You have to talk about the good things you do for yourself, and the good things you do for people. And I think that's something we don't do enough. We don't tell ourselves our own hero story".
In 2018, Charlamagne released his book Shook One: Anxiety Playing Tricks On Me, which chronicles his mental health struggles and outlines his blueprint to breaking free from anxiety and fear. The book, which received widespread acclaim, also led to a shocking revelation. His father with whom he had a rocky relationship, opened up about how he had been taking therapy his entire life – sometimes even two to three sessions a week. "I was like damn, I was dealing with anxiety my whole life. I was dealing with bouts of depression. If he would have told me back then, I would have had the tools, much much earlier."
While Charlamagne has always voiced his regret over not finding out sooner about his father's mental health, he is also cognizant of the stigma surrounding mental health in the Black community. "I grew up in an era where you had to be hardcore," he said. "You got to give your parents grace because they were doing the best they could with what they had. We take for granted that we're the first generation that has the luxury of healing. You know that generation was really scratching and surviving on some Good Times stuff."

Viewing the ability to heal as a superpower, Charlamagne understands the importance of providing tools for a community that has been sidelined for decades when it comes to mental health awareness and treatment. To this end, in 2021, he launched the Mental Wealth Alliance, a "forward-thinking foundation created to destigmatize, accelerate, and center state-of-the-art mental health outreach and care across the U.S. while building an unprecedented long-term system of generational support for Black communities." "We want to provide free therapy services to more than 10 million Black Americans over the next five years. And, we plan to do that through raising money," he said. "We want to train the next generation of psychiatrists [and] therapists, we want to be able to provide them with scholarships and money to where they can get their certification, especially Black and brown people."