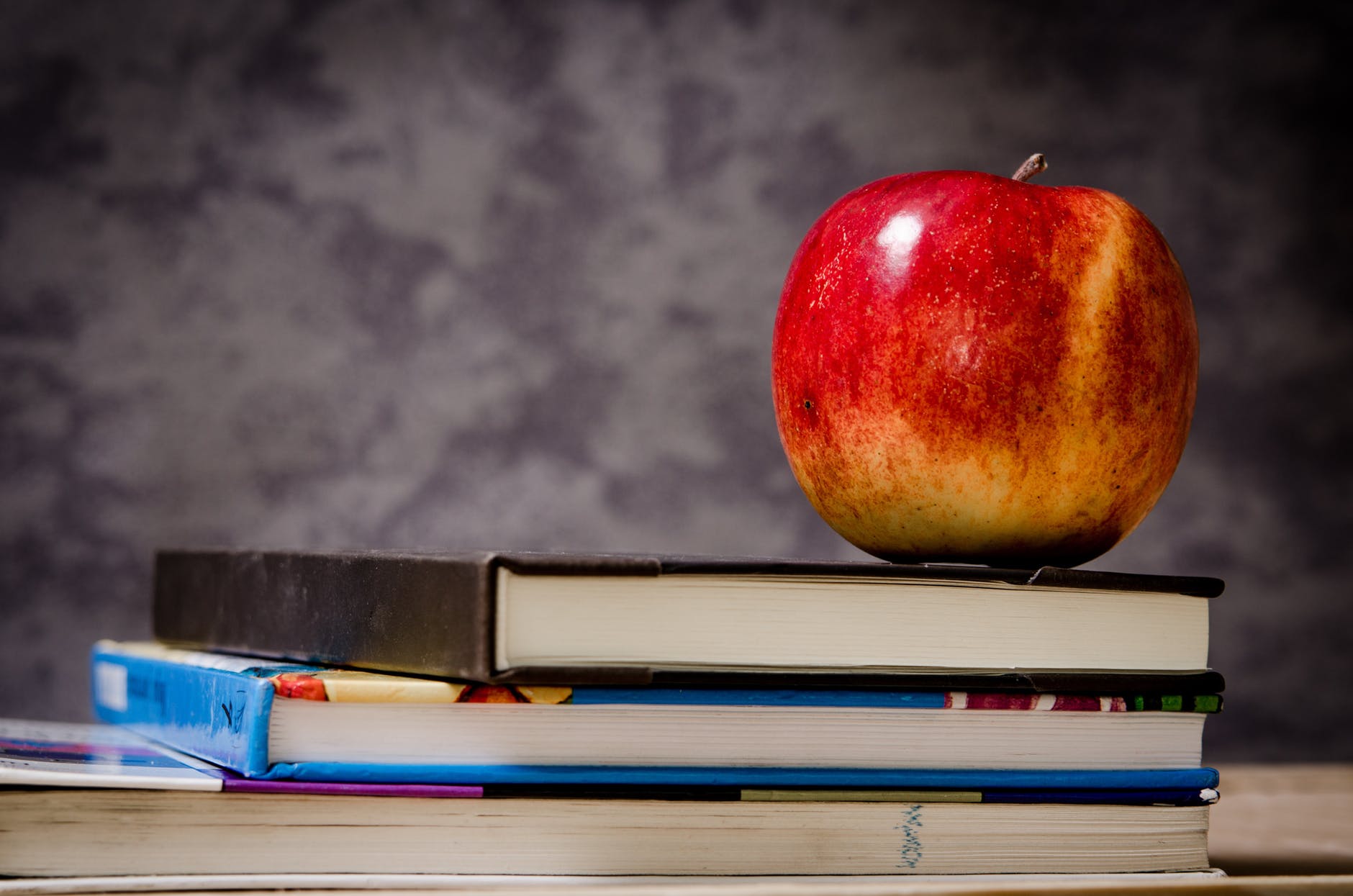 Educational institutions have long been shielded from malpractice suits because courts have been reluctant to hear cases for a number of reasons. The original ruling that this is based on was made almost 50 years ago, and much has changed in both education and litigation.
As an expert in The Science of Learning, I have had a number of students ask me if they could sue their higher education institution for failing to provide them with the education that was promised. When I first started studying in this area, I had a quick look at what was said about educational malpractice and concluded that this was a no go area. Now, having looked into it further, I believe, along with many legal experts who study this area, that the question is not if, but when a higher education institution faces and loses a malpractice suit.
The areas that were initially of concern in educational malpractice are:
We don't know enough about how to teach to properly assess if an institution is at fault for not providing proper teaching.
Related to the above point, there is no way to measure the effect of using one method of teaching and compare it against another method of teaching with which to hold teachers accountable for.
If the courts considered an educational malpractice suit they would face a flood of litigation and the courts would be overwhelmed.
There is no legal agreement between an institution and a student upon which to base a breach of contract argument.
Academic freedom and the noncommercial nature of higher education preclude it from being financially liable for failings of individuals.
Individuals cannot be held responsible when their practice is customary for the field in which they work.
I will explore the first two points in some detail and then touch on the remaining four points, relying on other expert opinions that I have no claim to. I am an expert in The Science of Learning, not in the nuances of the law.
1. The Science of Learning
The argument that we don't know enough about teaching to determine what might be considered poor practice may have been true 50 years ago, but in this day and age, it is patently false. We know exactly how people learn – this is a science – and we know what teaching techniques should be used to maximize a student's achievements.
Nobel laureate Carl Wieman, a pioneer in effective science education and past associate director of science at the White House Office of Science and Technology Policy, noted that although much is known (from cognitive psychology, brain science, and college classroom studies) about thinking and learning, this knowledge is almost never applied to teaching techniques.
The whole field of The Science of Learning is devoted to the study of what we know about how people learn and how we can apply this knowledge to formal teaching situations. We know how to maximize student learning, and yet, the vast majority of higher education teachers choose to ignore it.
Willful blindness is a legal term that refers "…to the acts of a person who intentionally fails to be informed about matters that would make the person criminally liable. lt describes an attempt to avoid civil or criminal liability for a wrongful act by intentionally putting oneself in a position to be unaware of facts which create liability."
This is not a defense in a court of law. Virtually every higher education teacher knows that some teaching practices are more effective for student learning than others, but by the very fact that fewer than 5% of faculty members in universities today avail themselves of any instruction in how to better their teaching is an explicit case of wilful blindness. They know something is wrong but intentionally ignore the matter so as not to be liable.
2. Teaching Method Comparisons
The science is very clear on this one. There are methods of teaching that are clearly superior to others for reaching various educational objectives. The most damning evidence is that the most widely used teaching method (lecturing) does not achieve any educational objectives that are appropriate for higher-level learning. With thousands of scientific studies demonstrating this, the argument that the courts would not be able to determine that a teacher's choice of teaching method is not only not optimal but is the poorest choice available is incontestable. As far as responsibility at an institutional level, Hutt & Tang have written that "…as the courts have conceived it, the key question in the negligent retention tort is whether the defendant knew or should have known that its employee would subject a third party to an unreasonable risk of harm." Does the choice of teaching methods harm the students' learning by not allowing the students' to achieve the potential explicitly stated in mission statements, marketing material etc? I'll look at this in more depth when I get to point four.
3. Litigation Flood
The fear that there would be a flood of litigation if the courts began to consider educational malpractice suits is a very real fear.
Hope Gray, in writing about educational malpractice, says:
"Revealingly, Prosser is quoted as saying, 'It is the business of the law to remedy wrongs that deserve it, even at the expense of a 'flood of litigation,' and it is a pitiful confession of incompetence on the part of any court of justice to deny relief on such grounds.'
A potential flood of litigation should not be a basis for avoiding recognition of the cause of action. In fact, the potential for a high number of claims speaks to a systemic problem that needs to be addressed. Recognition of educational malpractice claims could incentivize a higher level of proficiency and performance among educators and discourage the practices that have resulted in injuries. If there is a potential for a flood of litigation, logic suggests that good public policy recognize these claims rather than dismisses them."
4. Legal Agreement between Institutions and Students
There is legal precedent set that recognizes that documents and publications used by institutions can be used to demonstrate a legally binding agreement between the students and the institution. Mission statements, marketing material, catalogs, course catalogs, manuals, bulletins, handbooks, institutional regulations, registration materials, degree requirements, and syllabi have all been recognized as binding agreements, and the courts have found that students are entitled to the promises made by these published materials in the same way that a customer making a consumer purchase can hold a vendor accountable for the promises that influence their decision to purchase an item.
When we see mission statements and marketing materials using phrases like, "learning... measured by high standards of integrity and excellence", or "We commit to a robust return on the investment in a (University name) education", or "...committed to excellence and distinction in the dissemination of knowledge allowing our students to achieve academic excellence", or "the highest standards of intellectual integrity and scholarship are practiced in our commitment to helping students excel." I could go on and on, but we have all seen the claims to excellence, integrity, distinction, and leadership, and on and on in everything a university or college produces in order to entice students to enroll.
The evidence clearly demonstrates that what is being sold to students (who are children at the time their decisions are made) is not being delivered, and both the individual teachers and the institutions are fully aware of the failure.
5. Non-commercial Nature of Higher Education
I believe that my article on September 5 provides ample evidence that higher education institutions can no longer considered non-commercial.
6. Custom and Practice
Here I will reproduce a segment of Hutt (p41) which states:
Digging a bit deeper into the argument reveals that it is actually comprised of two components. First, the argument is in the nature of an appeal to custom as a defense; that is, the idea that what is "reasonable" in any individual case may be determined by comparison to the standard industry practice (in this case, allowing sub-standard teaching methods to be used). The Restatement of Torts reflects an openness to this defense, stating that "[i]n determining whether conduct is negligent, the customs of the community, or of others under like circumstances, are factors to be taken into account, but are not controlling." (Restatement (Second) of Torts § 295A.
)
The Restatement observes, for instance, that even where the defendant's conduct conforms to industry custom, that is "not necessarily conclusive as to whether the actor . . . has exercised the care of a reasonable man under the circumstances." The Restatement continues:
[C]ustoms and usages themselves are many and various. Some of them are the result of careful thought and decision, while others arise from the kind of inadvertence, neglect, or deliberate disregard of a known risk which is associated with negligence. No group of individuals and no industry or trade can be permitted, by adopting careless and slipshod methods to save time, effort, or money, to set its own uncontrolled standard at the expense of the rest of the community. If the only test is to be what has always been done, no one will ever have any great incentive to make any progress in the direction of safety.
Conclusion
Clearly, the arguments that have protected educational institutions from facing litigation for educational malpractice no longer hold. As Hutt succinctly states, "Professionals in other fields are subject to liability for malpractice based on the quality of the services they provide. Doctors, lawyers, and accountants are accountable for failures to perform in accordance with the skills required for their jobs. The standard of care they are subject to is that recognized by their profession. While lawyers and doctors are exposed to malpractice liability, the judicial system does not subject educators to similar liability."
The legal experts on the matter have written that educational malpractice is a very real threat to both educational institutions and the individual practitioners alike. It is not a matter of if, but a matter of when.
I have worked for years to get higher education teachers to engage with The Science of Learning and the application of these principles to teaching to no avail. There are a few, but a thousand or two who even minimally engage out of the tens of thousands of higher education professionals has to be considered a few. And higher educational institutions who have embraced The Science of Learning as the foundation of their teaching practices, ZERO.
I think that it will take a successful educational malpractice suit to get anyone in the sector to really wake up and ask what best practice really is. Hopefully, when a suit is won by one of our former students, teaching in higher education will begin to use science as a basis for teaching practices.