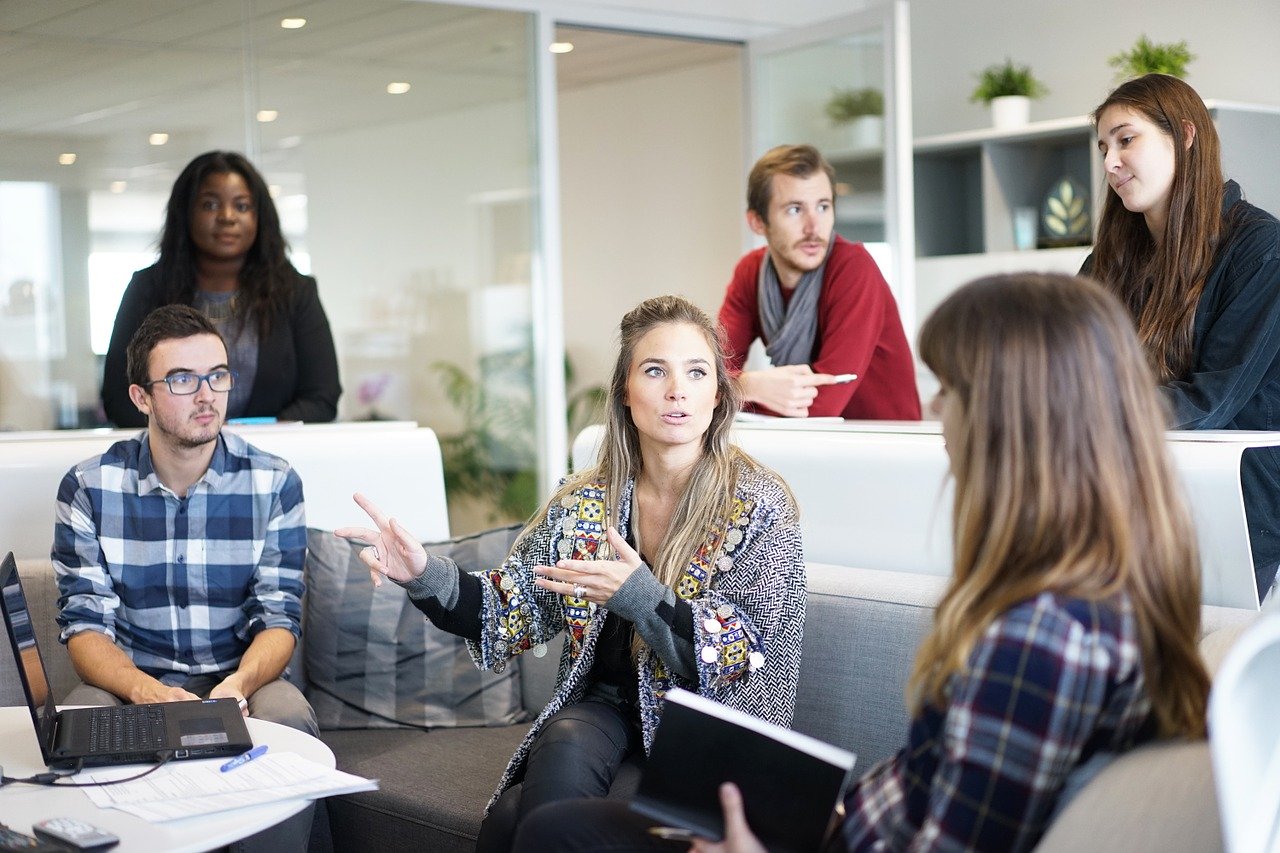 Mental health is often a missing topic when we talk about team happiness and productivity.
We often emphasize more on factors like results, deadlines, and workflows when we discuss ways to improve team productivity. However, in reality, mental health is equally important, if not more, for maintaining a happy, healthy, and productive team.
And, one of the best ways to ensure that your employees and team members continue to maintain strong mental health is by encouraging them to talk about how they are feeling.
This has been one of the mantras that have helped me drive my team at ProofHub through these tough times of Coronavirus pandemic when we have switched our operations to working from home.
During the initial days of lockdown, there was a lot of fear and doubt in everyone's mind about how we are going to cope up. How is this lockdown and switching to remote work going to impact our work and our life? Things started getting even worse when the news of mass-firing from many top companies started circulating in the market.
But during all this while, and much before this, in fact, I had made it pretty clear to my team that they are welcome to talk about anything and everything when they are in doubt. In fact, open communication has always been one of the pillars of strength for my team. This is the reason that even during these tough times, my team stood strong and has been exceeding their work expectations while working from home. There has not been a single instance of panic or stress-related burnout due to what's happening outside.
Yes, there were times when the writer who had just joined us a week before the lockdown was initiated, came to me to discuss his inability to cope up with working from home. I was able to calm him down, by discussing our company's vision and how he fit it as one of the most important parts of the vision. By openly discussing the challenges he was facing, and working out together to figure out how to mitigate those challenges, I was able to get him back in high spirits. And, he has been writing the most inspiring content I have ever seen someone write in a long while.
The point why I am sharing this with you is to make you understand that it is quite easy for your team to get distracted and disheartened when tough times creep up. Not having someone to talk to/express their mental worries could easily lead to mental stress, which could be easily avoided otherwise. It also spreads a sense of panic in the team, when employees see their team members struggling with things because of a lack of communication.
This is where you, as a leader, need to make sure that your employees are always encouraged to talk about how they feel. Here are some tips that I have been using, and can prove to be fruitful for you too.
1) Communicate Beyond Work
A lot has been said about maintaining open channels of communication for work. However, I also emphasize on maintaining communication beyond work-related matters as well.
By being the first person to initiate a casual chit chat with them, where I discuss how everyone is feeling, how everyone is coping with a major change in the work process, how they are managing their work, and life, in general, has helped me in building a rapport with my team. And, it has helped immensely in maintaining a happy and stress-free environment in my team.
2) Encourage Team Feeling
There are employees that don't feel comfortable sharing everything with their seniors, however, they can easily talk about the same to each other.
Encouraging them to do so by scheduling casual meets (virtually during these times) and events can be the best solution to help them get rid of unnecessary stress and clutter that might be clubbing their mind. We at ProofHub always have casual events to foster the feeling of being together.
3) Share, Appreciate and Inspire
Most important of all, you need to be vocal in sharing your business goals, appreciate the efforts everyone is putting in, and inspire them to continue doing so.
These small acts uplift the spirit of them, making them believe that you are there for them even on matters related to work and beyond that. And, this is the best way to give them the mental peace they deserve to work for an organization that cares not just for its own growth but also for the growth of its employees.
Conclusion
To sum up my post, I'd like to share one of the quotes by Steve Jobs 'Great things in business are never done by a single person; they are done by a team.' and, it is your responsibility as a leader to make sure that your team sticks together, and believes in you to steer them through tough times, like the ones we are facing currently.
By encouraging them to talk about how they are feeling, you are eventually eliminating their stress, and helping them stay focused on their goals in life. That's how champion teams are built.
Do you have some story to share about how you inspired your team to stay in high spirits during this pandemic? If yes, do share it with me. I'd like to weave a story around it to inspire others.