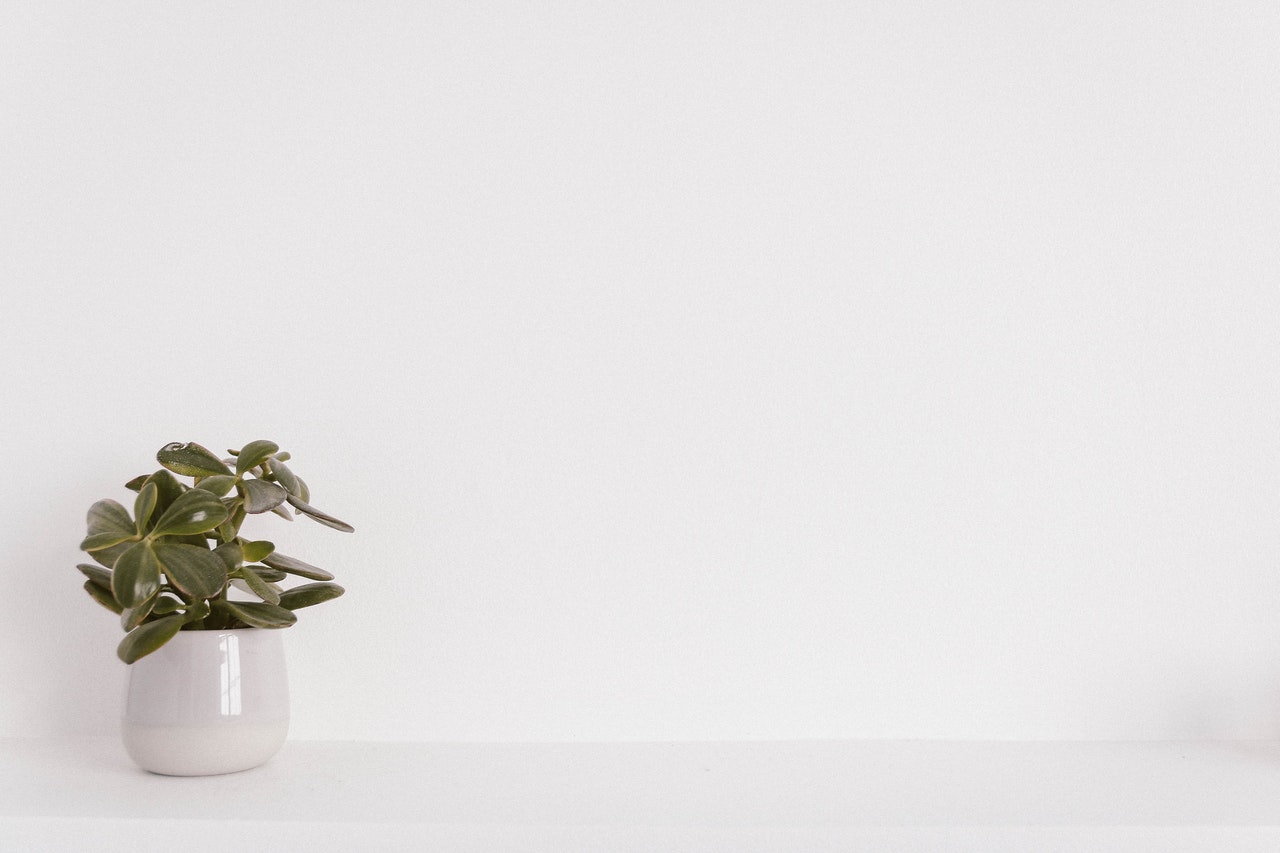 Several months into my new role as Chief of Staff...how's it going so far?
With all candor, not much different than being an insanely busy, super connected, spread-thin-AF, hyper producing C-suite EA. Sorry to disappoint'cha. What I've realized is that I've been doing a deconstructed version of the Chief of Staff role for the last 10 years as a C-suite EA. The biggest shift is that I've taken on much more needle-moving work that's required a mindset shift from being super reactionary and task-oriented to incredibly thoughtful, equally dynamic, and with even more accountability, associated FITFO, and increased pressure to get it right the first time. It's required navigating a steep learning curve with regard to individual teams and team members, the nuance of each product, absorbing the mission, OKRs, and company strategies as if I'd written them myself, and finding a way to make it all make sense and, well, WORK so that my CEO can focus on higher level objectives and have the clear mindspace to ideate and execute on moving the company to the next level.
The "Next Step" Debate
It's no secret I had an agenda. My goal when I sunsetted my traveling EA education biz and taking the role as EA at my current company was to become my CEO's Chief of Staff. Within one calendar year. And, gratefully, he agreed to it at my annual review. I worked my ass off as his EA. #realtalk I took on more responsibility in the space of one year than I had in about 3 years combined at previous companies. As such, I'm proud of all we accomplished together last year as an EA/CEO combo and the numerous positive changes I was able to bring to the company in a role that historically doesn't have that type of influence.
I'm often asked to weigh-in on the whole "from EA to Chief of Staff" debate. Annoyingly, some of those reach outs are filled with agendas of their own. As one of the "top" EA advocates in the game I stay abreast of everything in the EA world even though I'm no longer an EA. I read all the reports. I know the real experts vs. the phonies and have zero problem calling out the latter. As such, they avoid me like the plague in the light but have plenty to say in the shadows where they [mistakenly] perceive anonymity. (I have people everywhere. Believe me, I see you.)
So here's the deal...once, and for all. In as plain English as I can muster.
Question: Is Chief of Staff the "next step" for a C-suite EA?
Answer: Only for a small percentage of the aggregate community.
I'll explain. Again.
The Chief of Staff role requires a complimentary mindset to the one already created by a top producing, comprehensively experienced (and connected), C-suite Executive Assistant. Are there exceptions? Sure! About as many who become Formula 1 drivers directly from being go-carting champions. Both highly competent in their respective fields but in no way like-for-like in ability, financial bottom line potential, and adeptness navigating rather gnarly professional learning curves. It takes a really special person to make moves like that. Ability is important. But it also takes resilience, confidence, initiative, a bit of guile, highest levels of self belief, dynamism, next-level acumen, and a focus so exacting that nothing can deter from the ultimate goal. Let's be blatantly honest here, a majority of the EA community, even the tippy top among us, don't have what it takes. And there's absolutely no shame in that. It's simply a fact.
So, for those of you looking for a magical, mythical answer from me about whether or not becoming a Chief of Staff is in the realm of your career possibilities I offer this. The fact that you're even asking me leads me to believe that YOU don't even believe it's possible. No words I say will give you the type of belief and aforementioned adjectives and core competencies needed to make this transition a reality. For those of you wanting my blessing for your hastily crafted reports with little context and actual time in the seat, keep it moving. I will not cosign and stop @-ing me. It's counterproductive and establishing a fake narrative that will lead to loads of disappointment for a community that really needs to refocus on its own, poor PR and finally reshape the narrative to accurately describe the hard-to-quantify magic EAs bring to Execs and companies. Another thing: I've not had a single EA award winner reach out to me to ask how to make the transition to the Chief of Staff role when the inference of the award is that they're the best-of-the-best in their respective industries. NOT. ONE. Congrats?
So What's Next?
Those who know me know that I've always focused on educating and surrounding myself with the best of the best in the EA pantheon. That's not hubris. That's simply where I thrive and where I'm most effective. I've got the metrics and success stories to back it up. And they have the aggregate $4M+ raises, bonuses, and new comp in their bank accounts. Having gone through the process and proven it can be done I've learned a ton. And just like I paid it forward to my EA trīb, I plan to do the same thing for that subset of tippy-top EAs who are looking to become Chiefs of Staff.
I'm currently designing a program that will help people at the top of their game in their respective industries and with relevant experience, business acumen, and FITFO make the transition to the Chief of Staff role. If you've got the goods, I'll definitely help you put the pieces together and make it happen. Can't reveal much just yet, but know that what I'm cooking up will definitely be a game changer. I've designed it that way.
As I See It
Since I'm already being low-key provocative let me go all the way there. I would wager that previous, top-producing EAs, who possess all the juicy goodness I've described above will become the best Chiefs of Staff in the history of the role. Fight me, but pack a BIG lunch.
As much as companies love to fill CoS job descriptions fraught to the gills with requirements like top degrees, time in the CEO seat, and all the ridiculous blah, blah, blah I've been reading in the CoS job descriptions of late across numerous industries, I can confidently say that nothing can touch the hard and soft skills crafted, over time, as a C-suite EA. No Chief of Staff I've met thus far has the ability to engage just as confidently and naturally with the Janitor as with the highest ranking members of the Leadership Team. No Chief of Staff comes preloaded with a contact list of top-ranking EAs and Execs from the numerous industries in which they've worked, access to their billionaire CEOs, and ability to make a simple phone call or two and affect a change or fulfill a request in record time. Rarely has a Wharton-bred Chief of Staff had to successfully navigate the type of condescension, cockblocking, hierarchies, misogyny, and abject exclusion that Executive Assistants have had to endure for years to climb through the ranks...thick skin, resilience, and self-soothe mastery in tow. And the same "top recruits" rarely had the years of access to the email chains (read: head start) to develop a keen understanding of how top CEOs operate, think, move, and win. Hate to piss in your Wheaties boys, but CEOs are typically cut from similar cloth. Once you understand and innately predict how they operate you can, pretty much, cut-and-paste the playbook with only minor changes required. As a top EA it's what makes you incredibly successful. As a Chief of Staff it's what makes you unstoppable.
For years this role has been just short of a really, really, exclusive fraternity. And while there are some very specific requirements of the role which, let's be frank, require access to "that list" only accessed by those from "those universities," I've found that those are no longer the default nor the norm. Silicon Valley has embraced the Chief of Staff role as the ultimate force multiplier. They've recognized that the role can be done quite competently from a much broader subset of badasses than those rocking the most expensive piece of parchment on their walls. More than a few MAANG companies and, especially, startups and early-stage companies are recognizing that their EAs are turning out to be so much more than they'd originally spec'd in their roles and are taking the leap to empower them as Chiefs of Staff once they've proven themselves capable and equally passionate and bought-in as the CEO.
In Conclusion
My sincerest hope (and goal) is to empower that subset of badasses, including EAs, to force multiply themselves, double down on their unique, comprehensive skillsets, "fat Rolodexes," and insane levels of FITFO, and secure the specific education, mentorship, tips and tricks, and insider info to make the successful transition to Chief of Staff. I did it for the Executive Assistant role. I'm excited to do it again, this time for the Chief of Staff role.
Bonus Info
My new book: "AS I SEE IT, Volume 2: LIFE" is scheduled to drop in January 2023. Subtitle: "Musings and Life Advice from an Imperfect Source and His Motley Tribe of Mentors."
If you liked my first book this one will blow your whole mind. It originally started out as a separate book under the subtitle. But there's always been a integration between my life and my work, so it made more sense to "spill it" and tell all the blatant truths and lessons amassed over my 52 years on this planet with hopes it will help people cut the BS in their lives, stances, and opinions, and craft a new life and mindset based in honesty and integrity, led by self (not external narrative), and filled with many more experiences vs. Instagram stories. The book's not even done and I'm already feeling insanely proud of what I've written so far.
Stay tuned for the presale. And YES, I'll be personally recording the audiobook! (And FINALLY releasing the audiobook for book #1 just before!)