While Scottish actor Gerard Butler, 53, has shone in romantic comedies, his fans love him in action movies, like his latest, Plane, where he plays Brodie Torrance a commercial airline pilot who's caught in a hellfire of a situation after he's forced to land during a storm. To be fair, Butler is a bit of an adrenaline junkie, so he loved doing this movie.
Indeed, his major Hollywood breakthrough happened when he starred as Sparta's King Leonidas in the blockbuster actioner "300" in 2006. Known for his self-effacing charm, he admits he's not as buffed anymore as he was playing the Spartan warrior and leader; although, he quips that he did take his Spartan cape from the movie set and treasures it. And, that movie also has given him some post-300 laughs, as he recalls: "I was in an airport washroom, and we're all standing there doing our business. Out of nowhere, we hear someone shout, 'This is Sparta!' Which is the cry that King Leonidas shouts. Anyway, we're glancing at each other, and I'm going, 'Hey, I didn't say that.' I know, right!"
He talks to us about grabbing big G-forces in a fighter jet, like Tom Cruise in Top Gun; about nearly buying it prepping for a surfer movie; about almost becoming a lawyer; and, about the preciousness of life.
When Did You Know You Wanted to Pursue Acting?
I didn't go to acting school but even at age 12 or so, I had the acting bug, even though it didn't seem real, or even attainable. Back then, no films were being made in Scotland. But that bug never left me even when I became president of my Law school society, and was on a path to becoming a professional lawyer.
But How Did Attempting to be a Lawyer Propel You Full Time into Acting?
I trained for law at this big Scottish firm but in my heart, I felt I just wasn't cut out for spending a career in law. As a result, I kept slacking off, taking Fridays and Mondays off, and missing over 30 days of work. I guess I pushed them to finally fire me. Overall, that law firm did me a huge favour. But, it was one of the worst days of my life when I had to tell my mum that I was leaving a successful law career even before I officially got started. Even though she felt let down, mum was still very supportive. I scurried off to London to become an actor, but she sent me a note anyway, saying "If this is your dream, then chase it and as long as you're happy, I'm happy."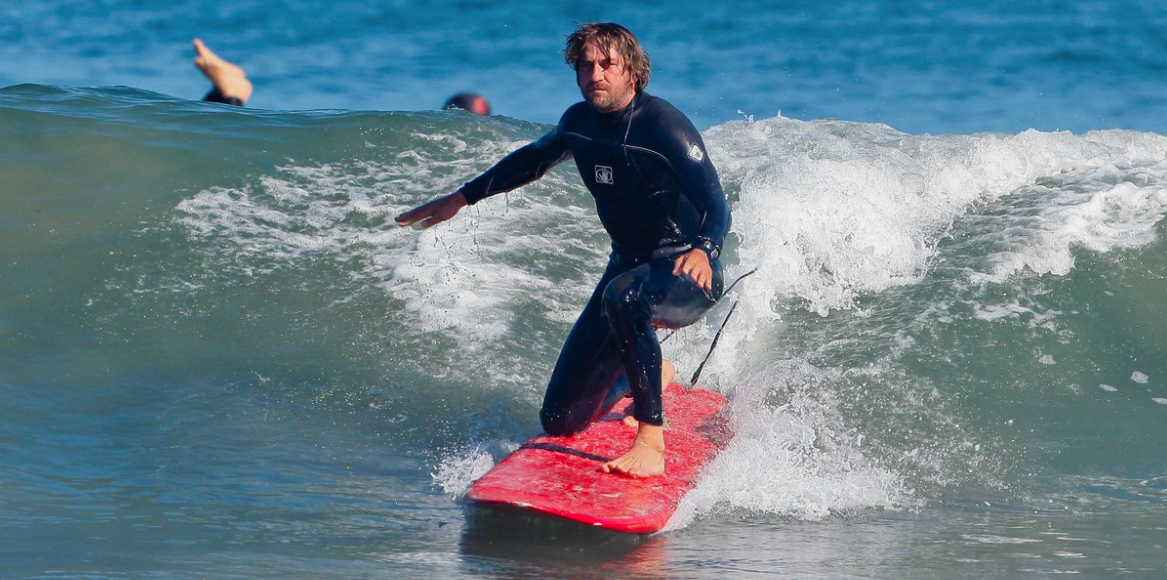 What Scary Thing happened as You Were Prepping for the Surfer Action Movie, Chasing Mavericks?
We were training out in Northern California, and we were out there paddling, I'm with some of the best surfers in the world, and these waves came out of nowhere, and they're shouting for me to paddle real fast. This 30-foot-high wave hit, and I was under and tumbling over and over, knowing I needed to get upwards. But the next wave hit and it all started all over again. You can be under only for 10-15 seconds but it feels like forever. But this particular time they say I was under for almost a minute. It was really scary.
Can You Tell us About your Latest Action Thriller, the Movie Plane?
In Plane, my character Brodie Torrance is a commercial airline pilot who's caught in a hairy situation after he's forced to land during a storm. Then Brodie and a dangerous fugitive he's escorting have to join forces to survive, jumping out of the frying pan into the firestorm of a war-zone. To prepare for this movie, I had to sit on the "flightdeck" for a couple of days to do research flying the Boeing 737 flight simulator for this movie.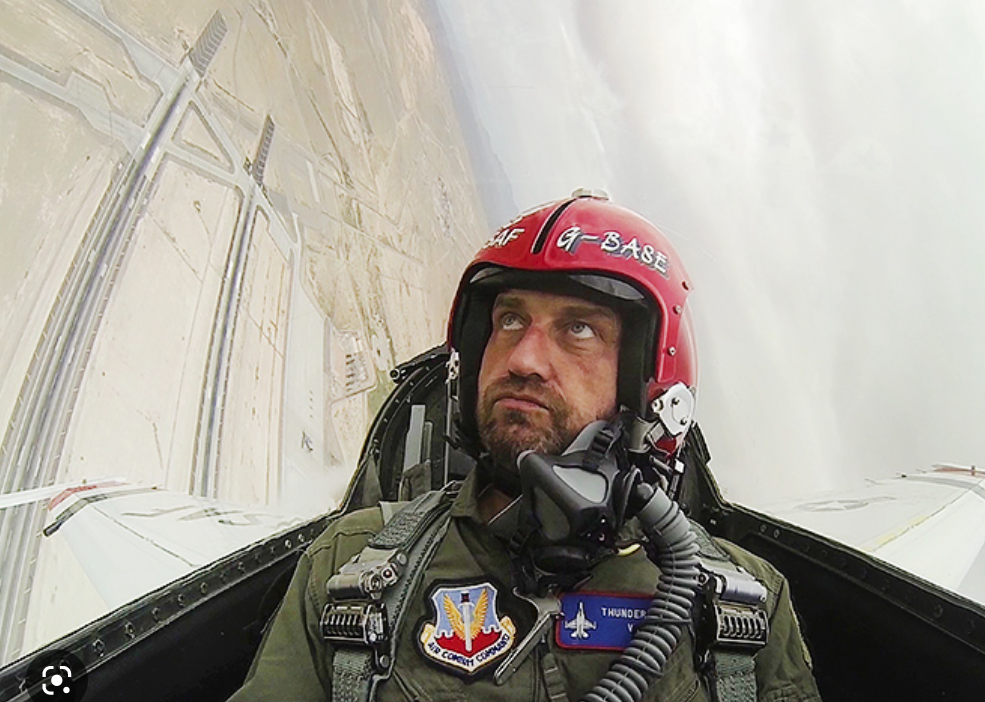 What is it Really Like Flying in a Fighter Jet?
I went up in the backseat of a USAF F-16. We pulled some serious Gs—up to 9.4 Gs—and did all the tricks they fly, like barrel rolls, during their demonstrations. You're sort of just holding on, and it's a little scary at times, totally intense and amazing. But when you're up above the clouds, it's almost spiritual-like. It was the most awesome action experience I've ever had. By the way, while those barrel rolls only last a couple of seconds, it felt like hours, and you feel like throwing up!
What Have You Learned about Life from Doing Movies?
There was this UK movie, One More Kiss, that I did early in my career that dealt with the preciousness of life. I took the story to heart, that we only have this one life and it's really a very short time, that we really need to make the most of it, and I've always tried to do that.