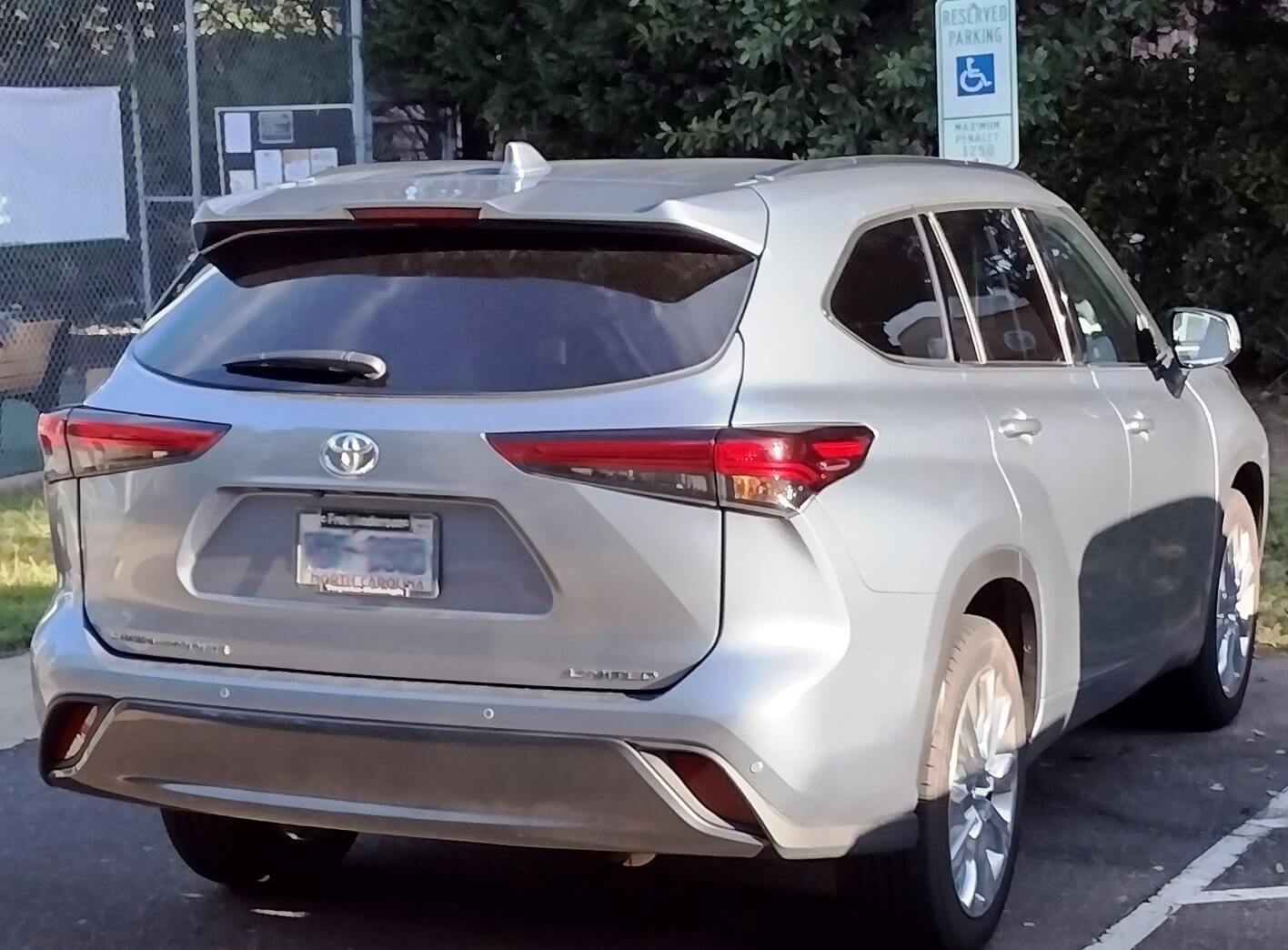 Do you feel the same way that I do about able-bodied couples who have a handicapped parking permit?
On umpteen occasions, I have observed two apparently physically fit adults, a married couple I'm told, who consistently take the handicapped parking space closest to the tennis courts. Then they proceed to vigorously play for about two hours.
No One Knows!
When I've subtely asked around, no one seems to know anything about either spouse's physical handicap. I've submitted the letter below to the correct and appropriate email recipients on three occasions, and have never received a response:
Dear Program Staff,

Several mornings each, the car pictured in the attachments pulls into a handicap parking spot at the XYZ courts. The car is a gray Highlander Limited, with North Carolina license plate XXX-XXXX. After parking in the handicapped spot as shown in the picture, two apparently able-bodied adults, a husband and wife, emerge from the car with sports equipment and then proceed to play vigorous matches for about two hours.

It is difficult to ascertian what type of handicap befalls either of these two adults. Perhaps, earlier, one of them was injured or convalescing. Clearly, today, with their ability to engage in a demanding sport, the question arises, why do they still have a handicap parking sticker? And, why are they denying others the ability to use this space if so needed?

Under North Carolina law, the N.C. Division of Motor Vehicles issues disability placards and license plates for vehicle owners who need parking assistance and are certified as:
Being unable to walk without assistance

Having mobility impairments caused by lung disease, defective vision or cardiac, arthritic, neurological or orthopedic conditions
Neither of these individuals fits the description above and surely this case merits investigation. Thank you for your time and attention.
Eternal Privilege
Oh well, let's give all applicants a handicapped parking permit, with no expiration date, no enforcement for eternity, and no matter whatsoever!