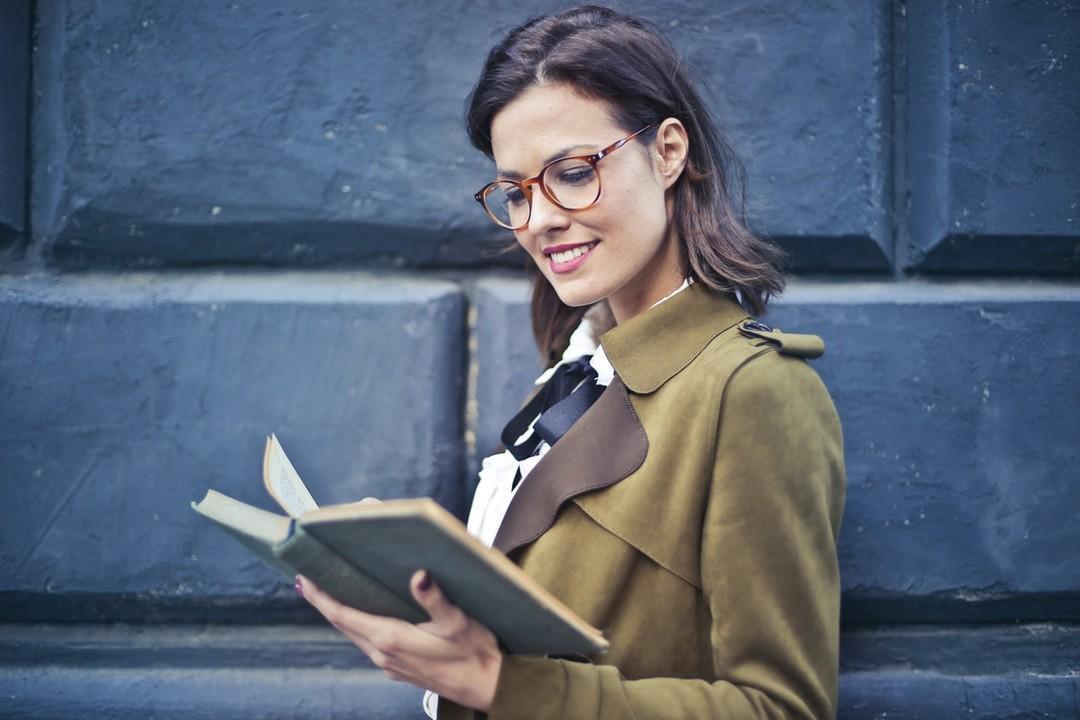 Have you ever wondered why there are so many common traits between great leaders? Well, maybe a lot of them read the same books.
I think Harry S. Truman was thinking something along the same lines when he said, "Not all readers are leaders, but all leaders are readers." They not only read, but they read - A LOT.
Interestingly, when Warren Buffett was asked about his success-mantra, he credited his appetite for reading as the major reason for where he has reached today.
And he's not alone. There's a plethora of successful business leaders and entrepreneurs who are big time into reading:
Besides these accomplished individuals, a study including 1200 successful people credited reading, in some capacity, as a key factor in their success. So, the moral of the story is that in order to be a great leader, you must be a voracious reader.
On a personal level, I love reading because it's both enjoyable and it helps me to become a better leader. So, in this post, I'd like to share why it's necessary to read to lead.
Want to become a leader who gets things done? Start using ProofHub.
Reading Elevates Our Current Situation
Leaders are constantly looking for little things that can help them grow. I believe words have the power to change our life. By emulating other people's experiences and life lessons in our life, we can elevate our current situation.
We all have our trials and tribulations, but when we read great accomplishments of others, we get inspired to not get bogged down and continue our hustle to achieve our dream. Isn't it interesting how reading success stories of others can inspire us to create one for ourself?
Leaders Are Highly Selective
One thing about leaders that fascinates me is their quality of being highly selective of what they feed to their mind. They don't just read anything that comes their way, they put their hands on books that are either educational or informative. Maybe that's why most of them choose to read biographies and other educational texts.
In 2017, I read and absolutely loved Unshakeable by Tony Robbins. It is, by all accounts, is the compilation of the 'best of the best.' Being a Manager at ProofHub, I learned a lot about managing life, both professionally and personally from this book.
Reading Multiplies Our Experiences
We cannot fast track the speed of our lives and learn all the valuable lessons in one go. But we can definitely read our way to gather some experience from the legends. Socrates has given the best advice when he said, "Employ your time in improving yourself by other men's writing, so that you shall gain easily what others have labored hard for."
The same applies in business. Read books written by your favorite business leader(s). You will get to know about their vision, goals, influences, daily routine, failures and lessons learned in their books. This is how you reading multiplies your growth and experience.
Reading a Book is a Rendezvous With the 'Greats'
Anyone who is in a leadership position or climbing the ladder of leadership is always seeking opportunities to learn. They seek wisdom, inspiration, and motivation and there is no better way to equip yourself with knowledge than books.
A good book is like a food for the soul. It covers every element of leadership - learning, patience, discipline and personal anecdotes and experiences of the legends which is almost like meeting them in person.
It Gives them an Escape
When we imagine leaders getting their hands on a book, most of us would think of genres like nonfiction, self-improvement, personal development, autobiographies, etc. Although I am more of a nonfiction reader but I believe it's equally important to read fiction as well.
We all need periods of disengagement as you can't operate at your peak 24/7. What better than immersing yourself into an imaginative world? A lot of studies have shown that imagining stories make us more active, get a better perspective and develop superior focus.
Putting yourself in the shoes of others make you more empathetic as an individual. You would love The Alchemist by Paulo Coelho and The Kite Runner by Khaled Hosseini if you are into fiction.
Here is a list of my personal favorite books (in no specific order) that helped me become a better leader:
How To Win Friends and Influence People - Dale Carnegie
The Leader Who Had No Title - Robin Sharma
The 21 Irrefutable Laws of Leadership - John C. Maxwell
7 Habits of Highly Effective People - Stephen R. Covey
The One Minute Leader - Kenneth Blanchard and Spencer Johnson
These are some of my favorite reads that helped me to become a leader while I was climbing the ladder of leadership. I would love to know about the books that have changed you as a person and helped you become a better leader.
Till then, happy reading!
Author Bio:
Vartika Kashyap is the Marketing Manager at ProofHub and has been one of the LinkedIn Top Voices in 2017. Her articles are inspired by office situations and work-related events. She likes to write about productivity, team building, work culture, leadership, entrepreneurship among others and contributing to a better workplace is what makes her click.