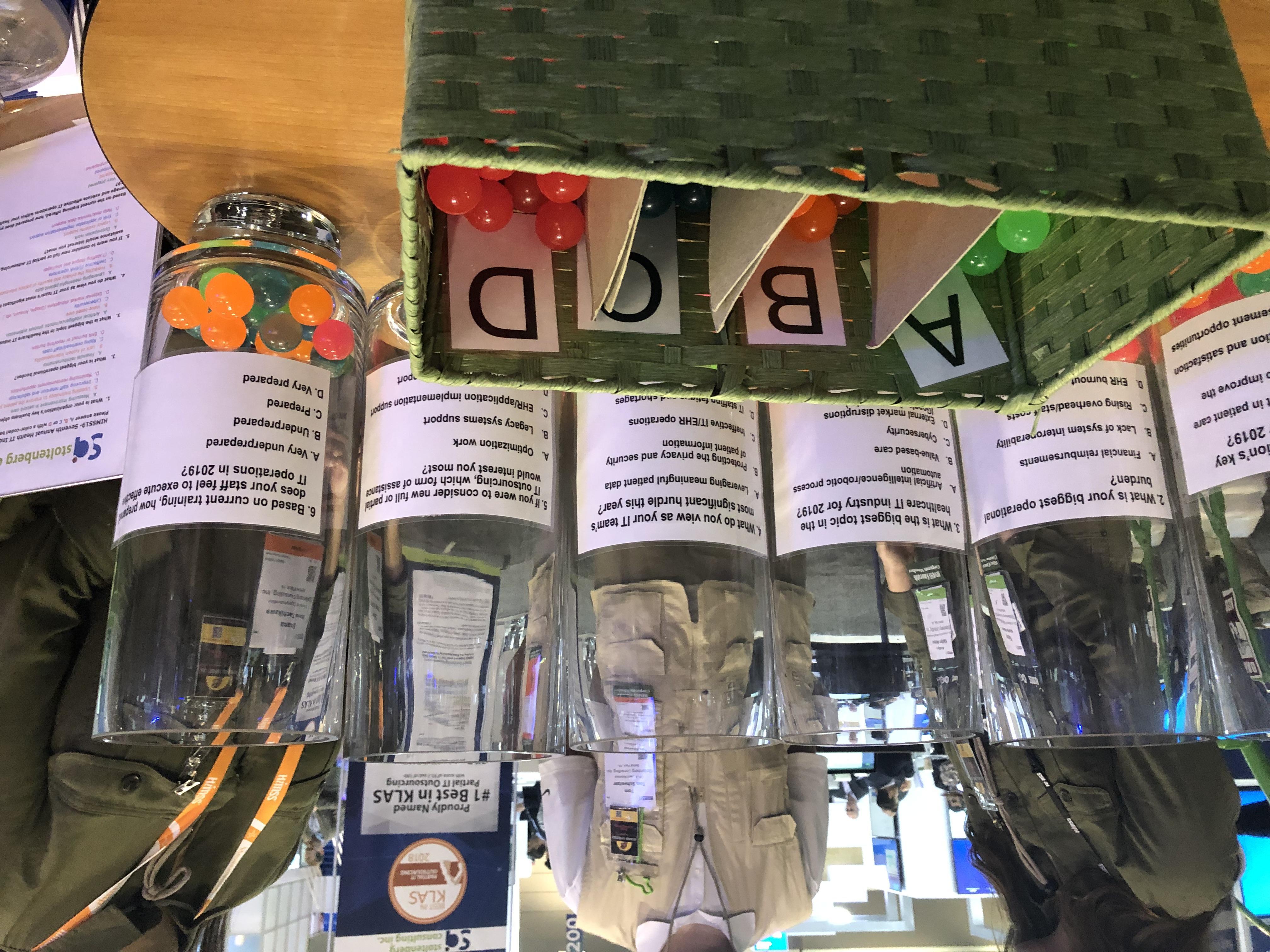 Lots of organizations use the HIMSS conference as the location to release new products, new studies, new personnel changes. I have been witnessing this all during and just before and after the conference. I have received a myriad of press releases and emails. I suppose it makes sense from a public relations and uptake standpoint: release new information (devices, data) when there is a ready-made audience of 44,000 people, give or take.
I wanted to share one example, a new study by Accenture, which gathered data on how different generations look at and feel about healthcare delivery. They asked questions of The Silent Generation, Baby Boomers, Millennials, Gen Xers, Gen Zers and then they compared results.
Before turning to the findings, I want to share some thoughts on generations and their value, a topic on which I am writing. Indeed, I have a forthcoming book tentatively titled Gen Tt Goes to School.
We have been labeling generations for generations. It is a way of showing shared characteristics among individuals within a specific time period based on birth year. Now, to be sure, there is softness at the margins and some heterogeneity. But, the point is to be able to make conclusions about a whole group of people.
Generation research has been verified but I see growing risks with categorizing people based on birth years alone. Now is not the place to question this field but in nations like the US that are increasingly diverse demographically with clear divides between rich and poor and those getting quality health and those who are not, birth year characterizations can miss a lot. Buckets in fact.
In my book, I suggest a different approach for measuring a generation, at least if one is commenting on and seeking to improve educational access and success. College students are no longer 18 – 24 years old. Many students are older, having dropped out or stopped out or returning for re-tooling. Wouldn't we be wiser to reflect on the generation in a university – regardless of birth year? What way, we capture the actual student population within the education sphere.
With these caveats, let's look at some of the Accenture data collected and reflect on its meaning. And of course, we need to recognize upfront the questions chosen to be asked (and not asked) and the absence of granularity in the reported results.
Accenture Study Results
Try these findings (and these are data from 7 countries and almost 8,000 consumers) among others:
Younger individuals are less likely to have a primary care physician than older individuals;
Generation Z (those born according to the study and more generally between 1965 and 1980) are more interested in non-Western medical interventions than any other generation;
Generation Z reports, on most measures, being more dissatisfied than other generations in the healthcare delivered to them (questions addressed, among other variables, efficacy of treatment, costs, transparency about the care that will be delivered);
Many individuals are affected and influenced by the convenience and location for care, in addition to costs and insurance coverage;
Cost transparency is a significant issue for both older and younger consumers of healthcare;
Compared to 2016, more (but not by any means all) consumers expect their healthcare providers to use digital capabilities (questions addressed included secure emails, videoconferencing and telemonitoring);
Walk-in clinics are being used and accepted by consumers, with 55% using such locations for a flu shot compared to 54% who use "traditional" channels and with 41% using such locations for physical injuries like a sprain and backache compared to 59% who use "traditional" providers.
Observations about Results
For starters, while I appreciate the global nature of the data collected, I am concerned about the capacity to make conclusions about healthcare delivery across borders. The systems in the countries included in the study are vastly different (US vs. UK for instance). But, cultural norms are different as well. The acceptance of non-Western medicine could vary dramatically between Singapore and the US. The Accenture data are largely but not exclusively reported in an aggregated fashion, which at least for me, makes the findings somewhat unreliable and suspect if one is trying to improve healthcare delivery in a specific nation (say US or UK).
Next, this was an online survey, and there is no disclosure with respect to the response rate. Did the almost 8,000 consumers who answered the survey represent the population (generation) at large? Note that you needed to be online to answer, which eliminates some communities and individuals from the get-go. Without more information on the study methods, one cannot tell how representative the responses actually are. A response rate of 5% is vastly different than a response rate of 25%, and we do not know how the consumers were selected to be surveyed. Additionally, there is reliance on a previous Accenture study for comparisons but one does not know if the same or different consumers answered the presented questions.
The study methodology aside (and I did not see a link to those specifics if it was there), I do see several themes that are at once noteworthy and some of these are surprising, at least to me.
I am surprised by the acceptance of digital technology, even among older respondents. Perhaps we have all become more technologically savvy and those who are not have children or friends who are technology knowledgeable. I would have thought fewer people would want "impersonal" communications with their healthcare providers. Perhaps my voiced concerns over the importance of the interpersonal relationship between patient and providers are outsized.
I wonder, too, about the role of empathy. Surely empathy plays out differently in emails and videoconferencing than in person. For starters, there is no touch – a medical provider cannot place a hand on a patient's shoulder (yet) when he or she cries or feels pain. And, speaking of pain, affect can be determined to some extent online but there is body language that could be lost or unobserved. To be sure, the level of observation by medical providers could be lacking when a patient is sitting before them.
I was also struck by the importance of location to patients. For starters, this suggests that travel may be financially difficult, there may be no means of easy transport (apart from cost) and there is value in care in one's community where family and friends are close. I wonder too if the import of locale is cultural.
Another question: Would people go a long distance if the quality of care (assuming there was a way to get to and stay at the location) were vastly better than local care? Perhaps we don't know exactly how patients can compare quality because they cannot assess what would have happened to them had they gotten their care at another facility. For example, if you needed a hernia repair, would the outcome have been better at the facility that did 5,000 operations a year but at a distance from home compared to the facility that did 50 a year near to one's home?
The Questions Transported to Educational Arenas
This survey also leads me to ask questions about education. We have seen that online learning has real deficits, and online educational opportunities in the US by mega online universities have declined in recent years. Hybrid education shows better outcomes and for profit colleges/universities are diminishing in the US based on more stringent accreditation (until the current government took office). Then, we need to ask: is the delivery method of education dramatically different than the delivery mechanisms for healthcare, apart from emergency care, for a reason or set of reasons?
Consider whether students would be willing to accept less traditional education and from whom. Surely one can go to a retail facility to get a flu shot but one would not go to that same location to learn anatomy and physiology or philosophy or criminal justice. Also, are our educational expectations different as we move from one generation to the next and do those attitudes and expectations affect educational outcomes? This is a question we should ask in healthcare too where there is a literature suggesting that one's mental state can affect health outcomes.
And then, how are we using technology within education and are our teachers, particularly those in universities, trained to use the most advanced devices? Stated differently, we do not want a 70-year-old surgeon using robotic surgery, do we? Do we want a machine measuring the quality of an educational essay on an exam? Just saying….
Conclusions
For me, the Accenture study addressed here raises more questions than it answers. But, as James Ryan notes in his book Wait, What?, questions are a good thing. And, we would be wise to question all data we receive. Just because data are collected and shared does not mean the data have the answers. But, we know this much: one answer to presented data could be the development of other questions that need to be asked. And we do need to ask and ask again as we seek to provide quality care for all of our populations, young and old, rich and poor and everyone in-between.