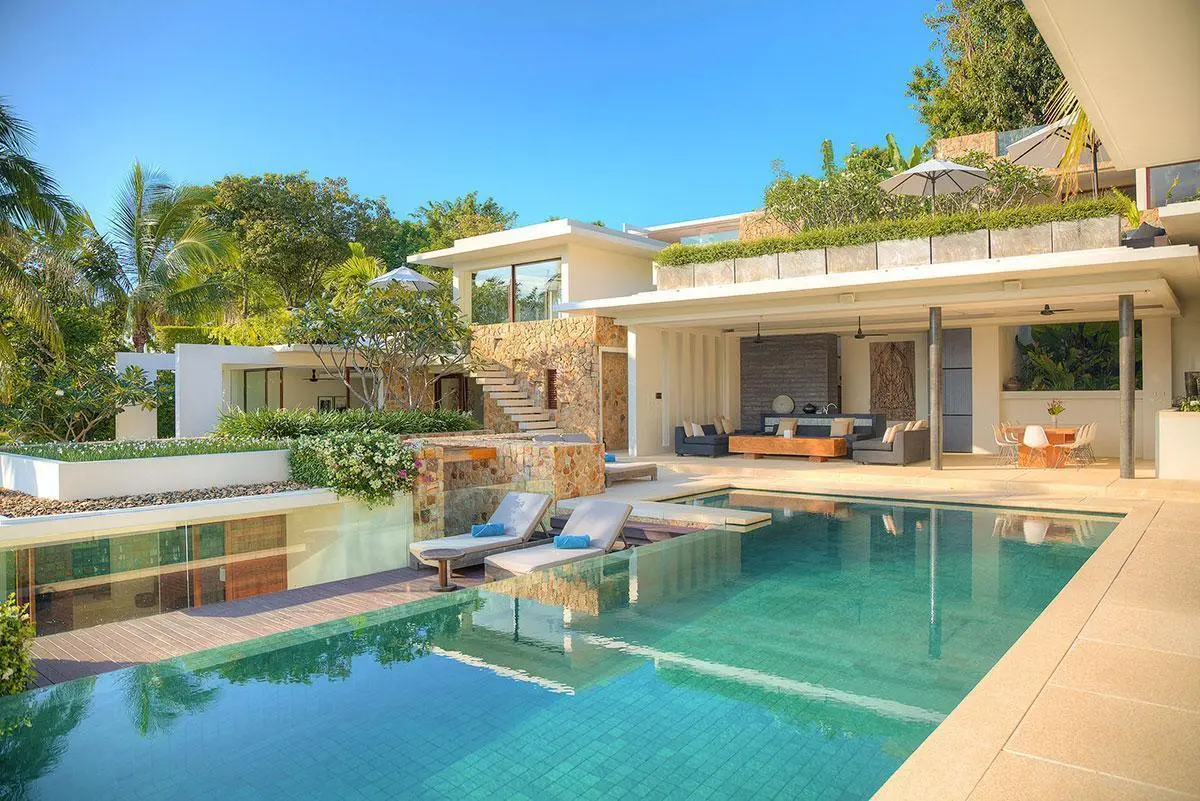 The corporate world has received an important message: people are stressed out. More and more, statistics show a troubling decline in employee productivity and – what is even more worrying – a decrease in professional satisfaction.
Many organizations on a global level have tirelessly searched for ways of improving their team building initiatives and, after much analysis, they have found a reliable resource that seems to be showing some positive results when it comes to strengthening a collaborator's bond to the company: corporate retreats.
As it seems, taking a company holiday to a secluded destination has become the ideal technique to improve any type of emotional obstruction collaborators may have while performing their duties.
Hospitality providers around the world are now creating packages that aim to please the demanding needs of the corporate world via a holistic approach. This is why exotic business vacations have become a new fixture that many companies use to enhance their employees' satisfaction.
But how exactly can a business improve their overall performance with a company getaway?
One of the strongest theories that has proven to be successful is the proposal of the six needs every human has, and how a company can create an environment for their collaborators in which these are successfully met. This ideal, popularized by renowned motivational speaker Tony Robbins, states that the list of emotional needs a human requires is longer than we thought and that a continuous effort in recognizing and making sure we fulfill them will lead us to a happier, more delighted life.
The six human needs, as presented by Robbins include: certainty (feeling secure and comfortable), significance (feeling respected and important), variety (feeling excited and entertained), connection (feeling of unity and love), growth (feeling of personal cultivation) and contribution (feeling of giving and donating).
Although at first, this idea may seem as a far-fetched approach to what a business can provide for their collaborators, the ongoing trend of implementing this model through a group holiday has turned into an attractive alternative for several companies. Locations in southeast Asia are usually packed with hundreds of individuals who have sought the comfort and luxury of a heavenly retreat as the primary option to create a bonding experience within their teams.
Thailand is one of the most prominent destinations for travellers– its tropical weather, never-ending beaches, and year-long sunny views makes it a favourite across all types of tourists. And now, with the advent of corporate retreats, it is the go-to option for a unique experience that will guarantee the satisfaction and stress release business people require.
But the only way a retreat can be completely satisfying is by making sure each individual that participates is pleased with the whole affair.
One way of guaranteeing this happens is by providing a private service that allows them to create a vacation catered to their needs– one that makes them feel as if they've got a holiday home in Thailand.
Packed with 27 extravagant villas with seaside views and a wide array of captivating outside activities, Samujana stands on a category of its own.
Located on the island Koh Samui, this luxury estate has managed to maintain an admirable reputation as an exquisite location for the most elaborate corporate retreats. Their exclusive team of collaborators has been trained to create a personally-tailored trip that will work around the company's scheduled activities and will aim to satisfy each of the 6 human needs every visitor has.
A balance between work and pleasure is created with the idea that every team member feels that their company is working towards providing an environment in which they all feel safe and respected.
With multiple activities like yoga lessons, Muay Thai classes, chakra-aligning massage therapy and even the option to have a private chef, Samujana is oriented towards making their guests feel valued, entertained and connected with the natural essence a Thai destination can add to their busy lives.
A feeling of completion is the main goal for all human beings. And a corporate retreat like this will surely make anyone visiting this exclusive luxury villa feel like they are a jetsetter.
As with any retreat, the harmony between work and play must be taken care of at all times. That is why guests will find top of the line amenities for their meetings and conferences at Samujana. A fully-equipped seven-villa complex has been created as part of the estate's efforts to supply a work-oriented environment so that collaborators feel their work away from the office is as comfortable as it can be.
The personal touch that each retreat requires is further enhanced by the detailed attention all groups receive by Samujana personnel– as all affairs are tailored to each company's needs, all personnel is trained to satisfy the business goals they may require.
As proven by the increasing demand for diverse activities during a company retreat, Samujana has found a way to present an assembly of options that manages to connect all visitors with the relaxed vibe Thailand has to offer.
Private yacht tours, visits to local monuments around Samui, and a 'stay as long as you want' stop at the many beaches the island has to offer are just a few.
Whenever anyone questions the relevance of having a corporate retreat or how effective it might be for a company's productivity and overall employee satisfaction, just remember that alternatives like Samujana are surely going to change the way everyone feels about doing business.