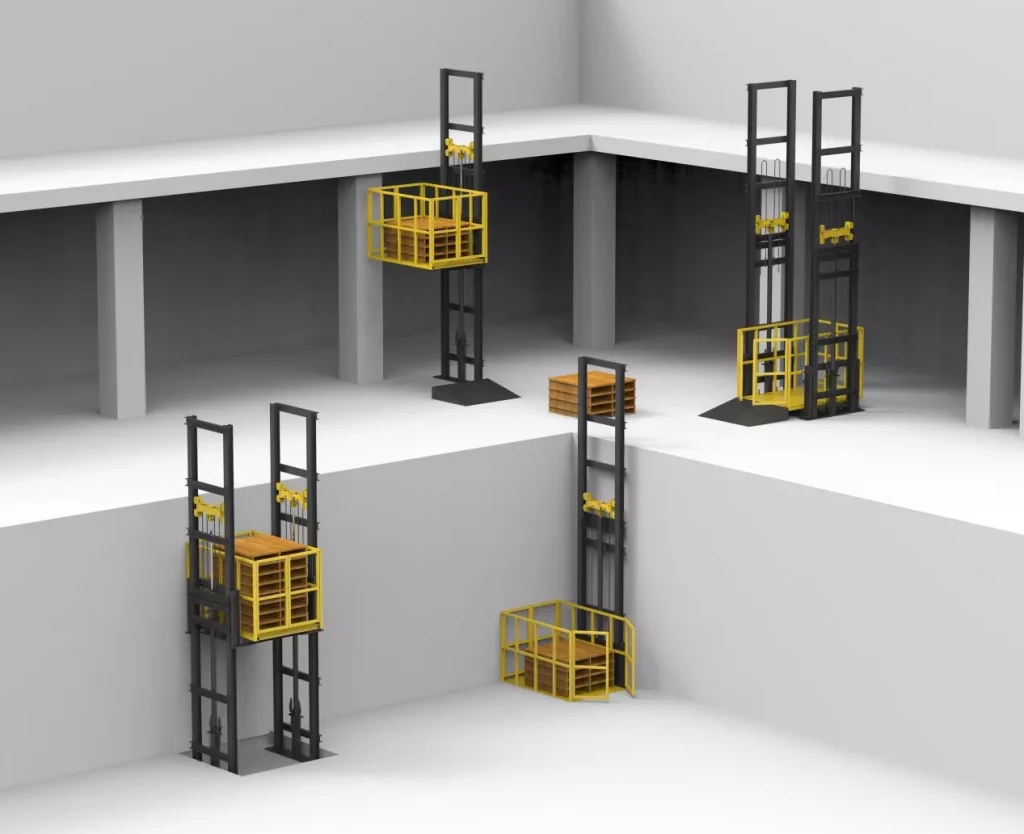 Using a goods lift can save space in any warehouse by improving accessibility.
As warehouses become under more pressure to reduce costs, improve productivity and adapt to the more challenging times that running a warehouse in a difficult economic climate can bring, every inch of space must be used wisely.
Balancing Safety and Space Challenges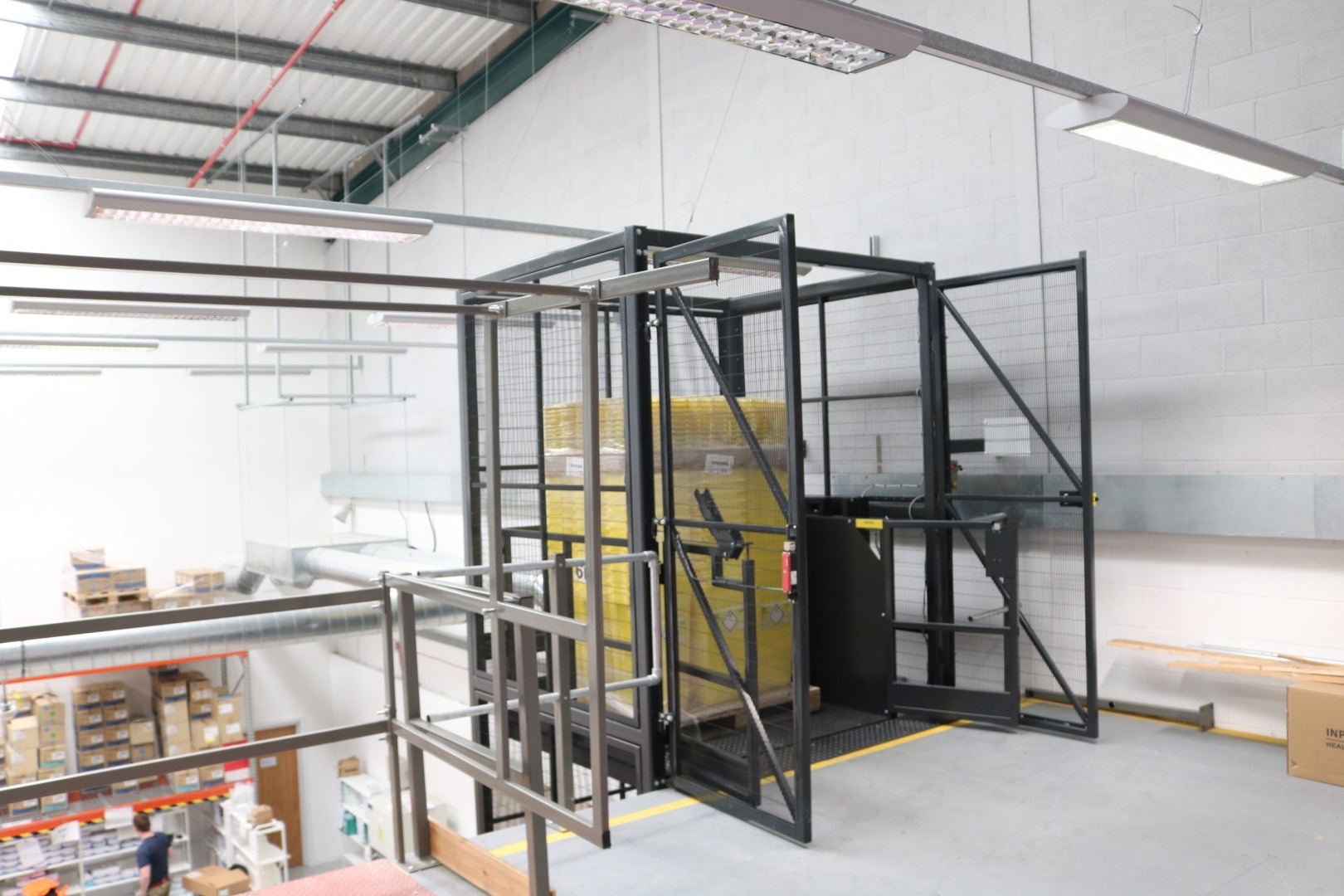 Yet a busier environment often leaves warehouse owners and managers facing the challenges and safety issues of more forklifts in the area, more significant numbers of goods and people moving around and the hazards and accidents it might bring. Not without good reason when you see the number of accidents in the workplace, with individuals falling from heights, being struck by moving vehicles or objects, and things collapsing or overturning. Over 10% of work-related fatalities were in the storage and transportation industry in 2021/22.
Of course, forklifts take up space and require effective hazard management when moving goods from one level to another. So why not consider installing a goods lift to reduce the number of vehicles and manual handling required to move goods between levels?
Improving Efficiency & Providing Extra Space
The use of mezzanine floors to gain space is increasing, and by adding a goods lift, you can save additional space to lift heavy loads on pallets, crates and trolleys safely and efficiently without needing a forklift. Goods lifts can be installed alongside or within the floor space of the mezzanine or externally on the outside of the building. They can be flexibly designed to meet the demands of your warehouse operation with the minimum space solutions on offer.
A goods lift eliminates much of the manual handling of goods and forklift truck activity on site, as they only require a small footprint to move goods from one level to another. They are generally able to handle safe working loads up to around 1.5 tonnes. Platform sizes, door entry and railing heights can be custom designed to meet and support the demands of your warehouse. Goods lifts can be retrofitted into a building using ramp access or set into pits to give level access on the ground level.
Choosing custom-sized mezzanine floor lifts will enable you to minimise wasted floor space. You only need to dedicate the minimum necessary lift space to meet your warehouse activity levels. It's also possible to fit multiple streamlined goods lifts alongside each other to increase productivity and enable safer moving of goods from height in busy warehouses. Goods can be placed on the level platform and raised and lowered safely without fear of goods falling, being damaged, or causing injury to nearby people.
Facilitating the Unloading and Loading of Vehicles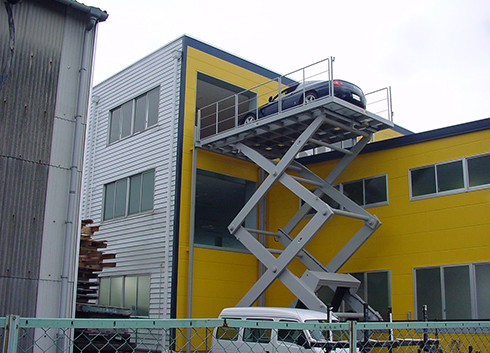 Goods lifts are also an asset for a warehouse business to aid in loading and unloading trucks, enabling them to reduce the direct use of forklifts. When goods can be moved directly from a lift to trucks for loading or from the truck back onto the lift, you reduce the opportunity for theft and vandalism by reducing access and opportunities for criminals. Goods are held securely as they move in enclosed lifts, reducing the risk of them being damaged or bumped on a forklift and reducing the opportunity for trips or falls by the workforce. Goods lifts can be fitted with sliding doors, which are only operated when in place to restrict outside entry.
Careful positioning of lifts can lead to better warehouse productivity and streamlining to achieve safer handling operations, reducing the time and manual handling required to move goods stored on other levels or mezzanines to get them to or from the transport or to other areas within the warehouse or production unit. A goods lift takes up far less space to move goods over different levels than many other options, and they will undoubtedly help your business reduce the opportunities for accidents in the workplace.