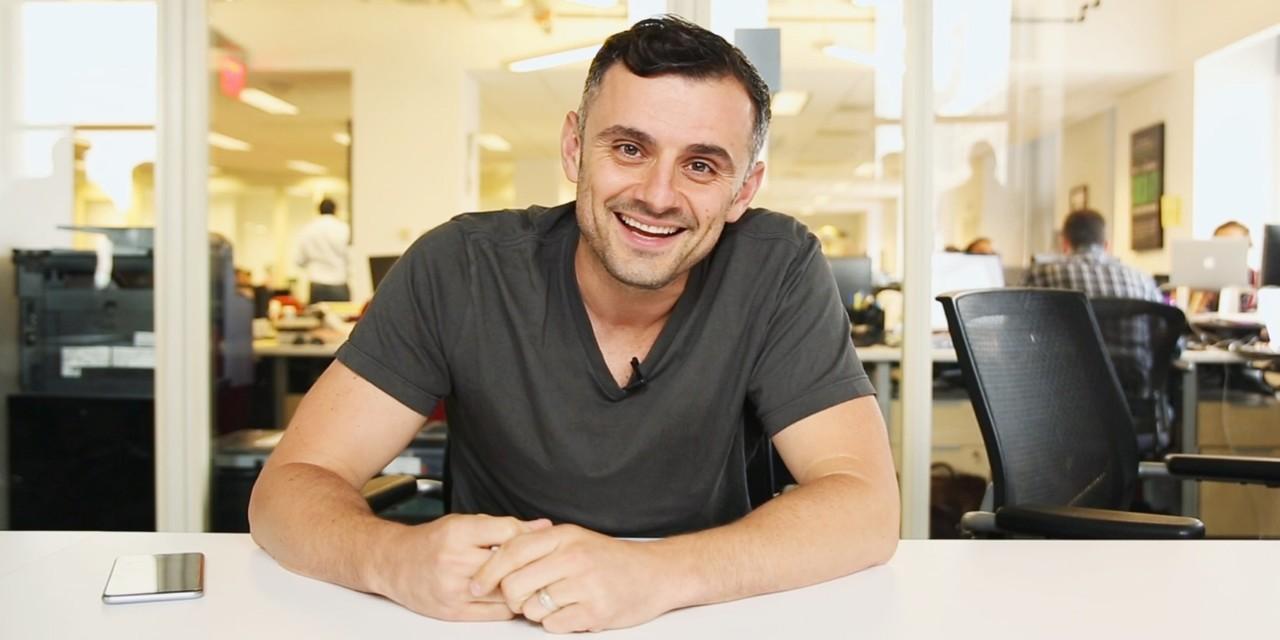 I have been a vocal fanboy of serial entrepreneur Gary Vaynerchuk since 2011 when I read my favorite book the Thank You Economy. Pause here, that book changed my life! I recently heard Gary is looking for stories about how his first major book "Crush It" has changed lives for a new book called "Crushed It." I realize that he is looking for stories of major scaling of businesses, but I think my story is as equally important.
Gary Vaynerchuk has changed my life forever and I have never had a physical conversation with him in real life. I have been consuming this content pretty much non-stop since 2011. I tell every human that I know how it is pure fire. Gary not only helped me buy my first home he helped me find my work home.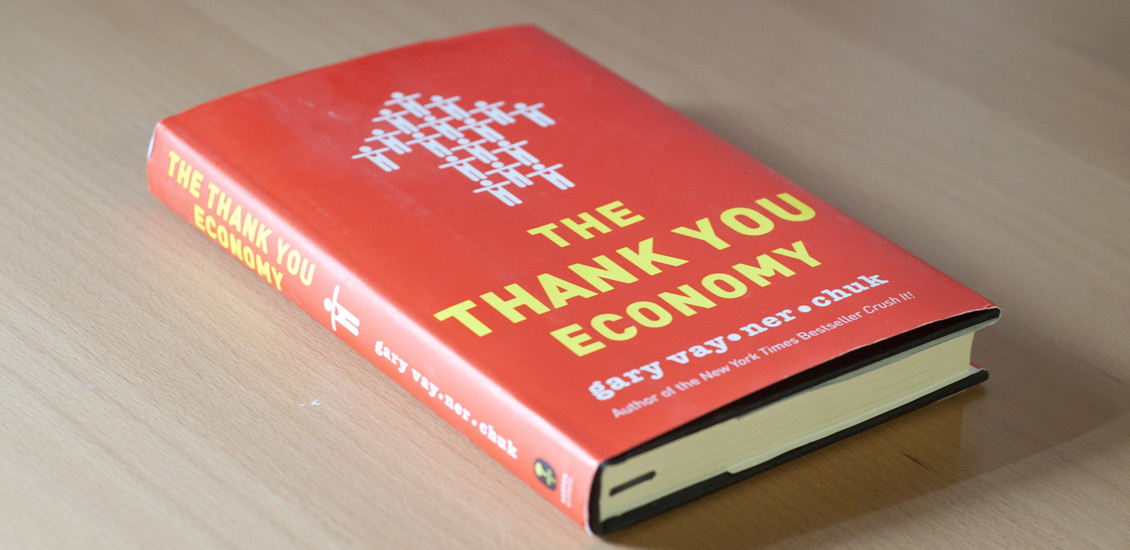 My story from 2011 until now is one of great change, and even though I know it not the story of huge financial change (yet) that he and his team may be looking for to include in the new book, I wanted to capture it while it is on my mind.
In 2011 I was trapped in what I consider a Cube Farm Career.
I have always been business minded and constantly pitched ways to fix the businesses where I spent my time, but was frustrated that I was constantly told I should "let the sales guys worry about that and to focus on my editing." I was not happy with the direction of my career, my two hour plus daily commute and it was all having an impact on my health.
The biggest thing that I learned from Gary was that I am not a true entrepreneur. I have heavy entrepreneur tendencies and I felt the suffocation feeling in my 9-5 that he talked about so I assumed I would not be happy unless I started my own company. I started an online publishing company in 2009 and a small social marketing consulting company in 2012. What I learned through Gary is that I am so much more valuable as a key leading support person in a company than leading it completely by myself. That my friends, is self awareness and something that Gary is huge on. Once you figure out that seemingly small yet infinite detail, the rest seems to fall into place.
I found that path by first finding great leaders that I respect and then discovering why they are passionate about the businesses they have built.
Financially speaking I have done well since 2011 and have been able to increase my yearly salary about 20,000. While that isn't that crazy, the skills I have added and the love I have found in work are far more valuable. But what I have gained is far more valuable. Here is a recap of how I finally implemented these important changes in my life and all because of Gary.
1) I stopped asking for permission and started being authentic and honest. I reached out to Arianna Huffington and asked her if I could have a blog on her website and just started writing about what I was passionate about. I started writing on LinkedIn articles and was named one of the top voices in 2015.
2) I was ready for it. I lived through firings, layoffs and the economy collapsing around me in 2009. I was physically suffocating, something that Gary Vaynerchuk talks about often as being a characteristic of a true Entrepreneur. But at the same time he also often talks about how the number 4, 5, 6 and so on people at the leading tech companies are far more impactful and financially set than most entrepreneurs.
3) I invested in people not companies, and those people also invested in me. This is a very important distinction. Prior to 2012, I made career decisions based on the stability of the company. This was mostly done by appearances, which I since have learned is a joke. Large companies are even more likely than small ones to have layoffs. I have the battle scars to prove it.
4) I found and more importantly LISTENED to mentors like Gary Vaynerchuk. When I found myself out of work and interviewing back in 2012, I emailed Gary and asked for his advice, thinking he would never respond. I told him I was starting my own social media consulting company (something that he was doing at the time on a much bigger level). He gave me some of the most sound advice I have ever received.
"Tell Melissa she has a great husband ;) and I am sorry i come off that way at times, James make sure you are hustling in a way that's practical, you have bills etc. ... make sure you execute something that allows you to grow and I wish you the bEST!"
He not only responded that time but he has time after time. He also once told me that scaling my own social media agency would be extremely hard, and he was spot on with that advice.
5) I made smarter moves and created jobs for myself. When I was forced into looking for a new job, I didn't panic and I made uncomfortable moves. I took a contract position and worked my ass off for six months. I had to get a part time job doing something I didn't really enjoy just to make it work.The last two companies I have worked for have been the best that I have ever had. In both of those companies the position that I was offered did not exist until i pitched it to the leaders of the companies. I highly suggest that you try something like this. It is freeing but also comes with a heavy weight of responsibility, which i thrive under.
6) I learned that I must be patient. I was always anxious on how I would build my future fast. I learned it doesn't work this way. I must find patience. I must put in the work.
7) I hustled and stepped outside of my comfort zone. When my father was losing his two year battle to non smoking lung cancer in 2015, I created a project for my dad that was simply designed to put a smile on his face. I got 22 members of the Seinfeld cast to send him virtual birthday wishes for his birthday. The project went internationally viral and by stepping outside of my comfort zone I was able to step in front of the camera and raise awareness for cancer research.
8) I re engineered happiness and gained self awareness. Gary taught me to figure out what I want in life and to work hard to get it. For me that is finding a job that I love so that work is not work, thus it is easier to find a work life balance for my family. He also taught me self-awareness and the importance of not working on my weaknesses but going more all in on my strengths.
9) I realized that the only one stopping me from success was me. I stopped bitching and complaining about dumb shit. There is so much drama involved with so many companies out there. So much of it doesn't matter and is not worth the time it consumes.
I listen to Gary whenever I need reminders of why I am working so hard and why it is worth it. He not only inspires me daily and has changed my life forever, he also gives me real world marketing and business tactics that I have used to do real work. He reminds me to stop complaining to remember that the chances of being born are 1 out of 400 trillion. Gary reminds me that it is ok to find my own work life balance.
One year ago, my wife and I welcomed our second child into the world, a boy named James River. While this is an extremely busy time in my personal life, I have never been more motivated to work. I want my children to realize how important it is to find something that you love to do. The company that I work for StratIS will become a billion dollar company and it will be sooner than many think. I am also pushing myself to do more every hour of the day.
From the bottom of my heart and soul, thank you Gary Vaynerchuk, I love you man!