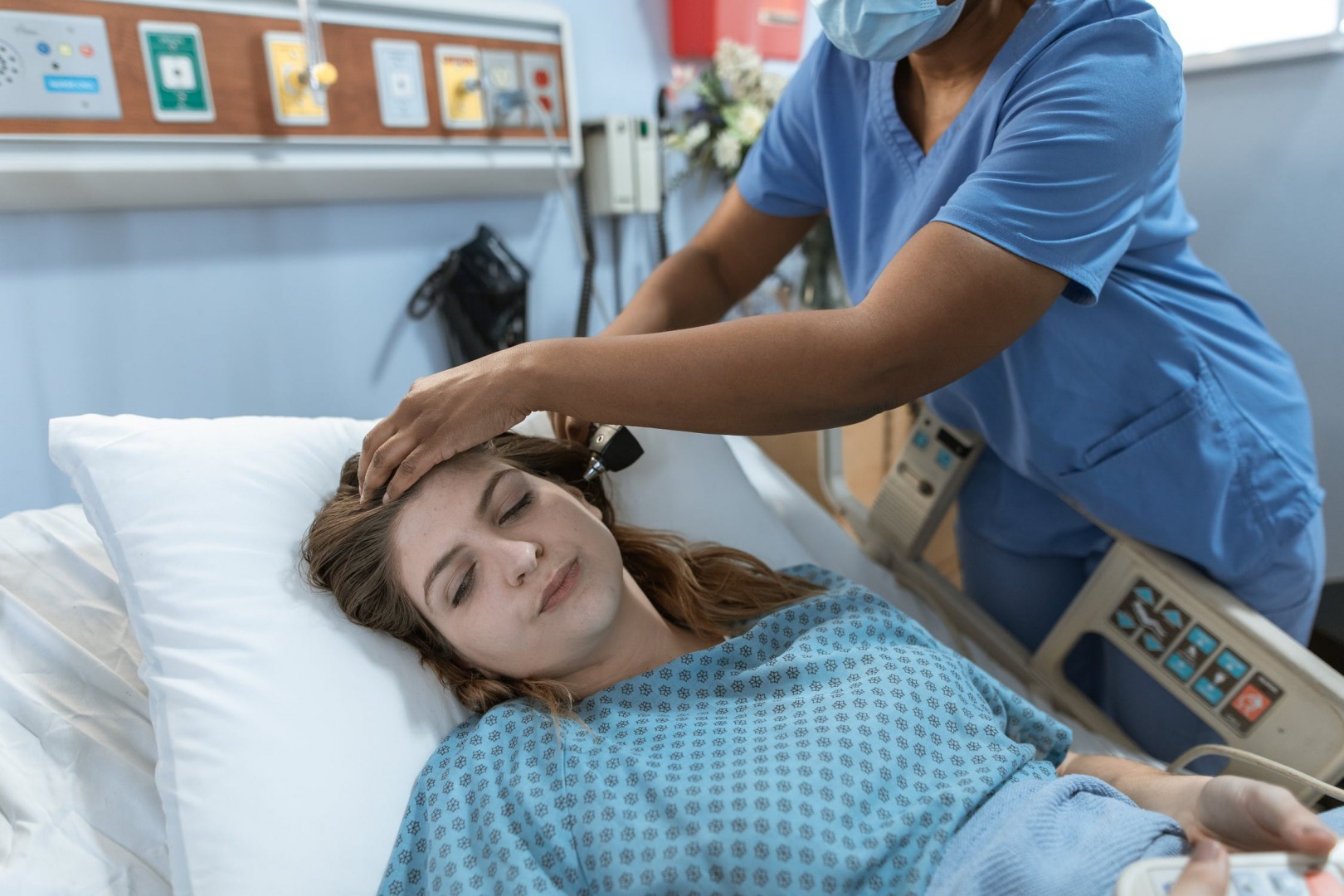 Modern nursing is changing and evolving.
Not only are there new roles being added every year, but more states are also joining the enhanced Nurse Licensure Compact, and telehealth is set to completely revolutionize the healthcare sector as a whole. There are so many excellent reasons to get started in nursing today, and for those nurses who are already in it in so many incredible ways, you can customize your career.
Everyone deserves to work in a position that they enjoy. They deserve to be paid properly for the hard work and knowledge they bring to their position. They also deserve to make a difference. Nursing is a field that does it all.
Advanced nursing positions tend to bring in six-figure salaries. These advanced positions also allow you to focus on either the area of medicine you are interested in or on the demographic you want to help the most.
There are so many ways you can make your career your own, and the options are almost limitless. When you consider the fact that your job is human health, you start to see just how many industries and projects could benefit from having an on-site healthcare professional on the team.
Every step forward, however, will require a new qualification, and that qualification is, more often than not, a degree. While it is always possible to backtrack and specialize in a new field with a post-master's certification this is extra cost and extra time, so to help you make the right decisions the first time follow this guide:
How to Get Started in Nursing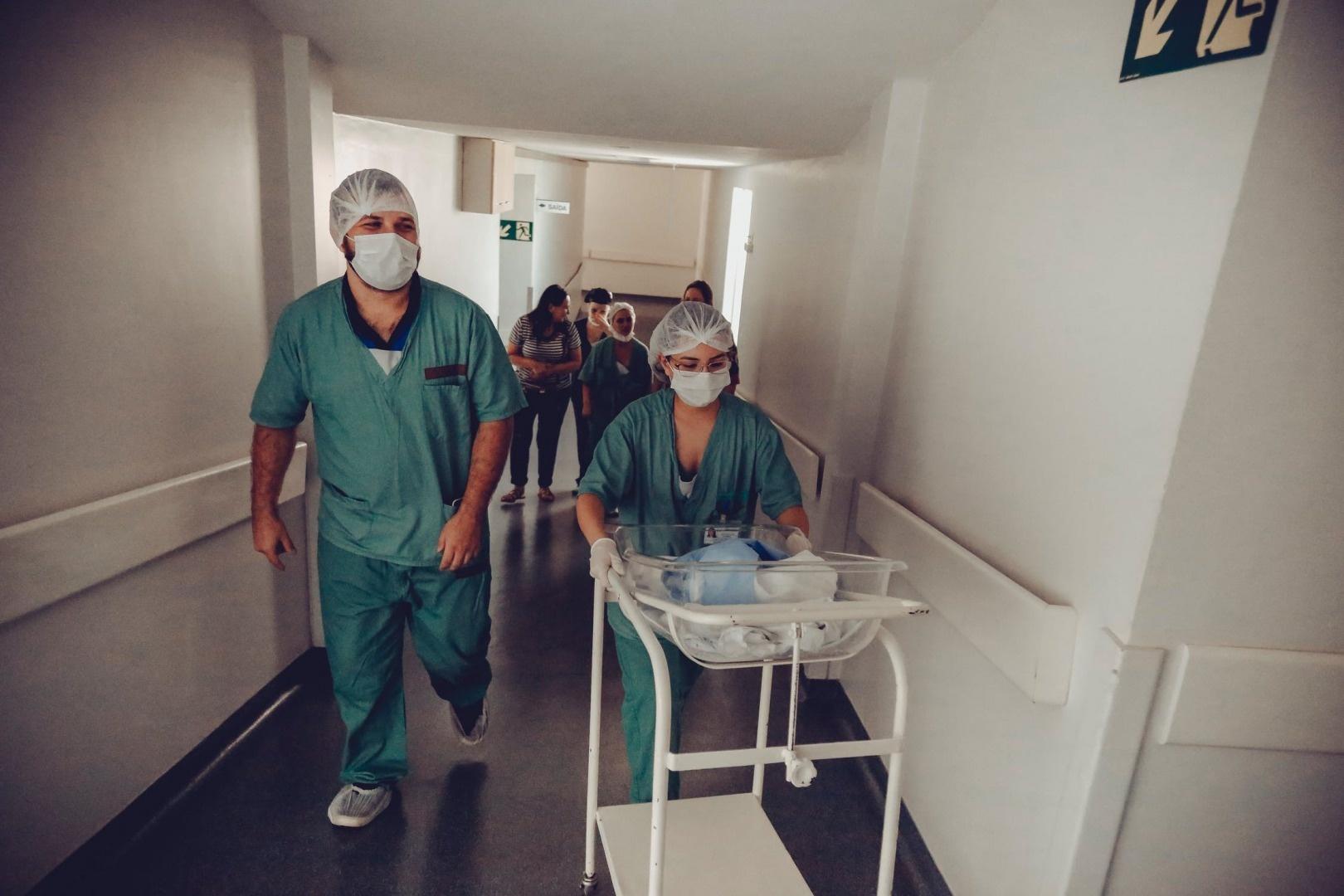 Your options start at the very beginning. There are multiple pathways to becoming an RN, much less an APRN, and knowing your options into nursing can help you choose the right option to support yourself, your health, and your wellbeing. Some need to continue to work; others want the fastest path into nursing so that they can get started with their first or even second career sooner.
Though there are on-campus options, one of the best options today is to enroll in an excellent online nursing school. Not only can you enroll in the best nursing university for the program you want, but you also don't have to move into dorms or to a new city in order to get started with your education.

There will be in-person components, of course. There may be a few on-campus days involved, and you will need to complete your clinic hours. The clinic hours you earn, however, are usually done nearby. Your university should offer clinic placement services so that you can get the experience you need near where you currently live.
With that in mind, the main options for nursing include:
ADN to BSN
The Associate's Degree in Nursing used to be the go-to approach to start working as a Registered Nurse. This program was only two years long and made it easier to work as a nurse. Today it is no longer recommended for a variety of reasons. One, ADN nurses statistically do not provide the same level of care and results as BSN-prepared nurses. ADN-RNs also typically earn less than their BSN counterparts.

When it comes to advancing your career, you cannot go further with an ADN. Further, many states are working to phase the ADN out entirely.
There is still some use in earning an ADN. So long as you earn your ADN with the intention of then fast-tracking through a BSN, you can work as an RN sooner and then finish your BSN while working as an RN.
Full BSN
If you don't have a degree already, then one of the more direct paths into nursing is with a full BSN. You can take this BSN on full-time, or you can work while you study and find a part-time BSN designed for working professionals.
Accelerated BSN
If you have a degree already, then you can fast-track with an Accelerated Bachelor of Science in Nursing (ABSN). You will need to have certain credit hours already, though if you don't have them all, don't worry. Just get in touch with the enrollment officer, and they will direct you to be online or alternatively local institutions where you can earn those prerequisite credits. You can even enroll in these programs before you finish the credit hours, though you will need to be finished by the time your degree starts.
Direct-Entry MSN
A direct-entry MSN allows you to earn your RN qualification and an additional certification. These types of MSNs are very new, and one of the top options today allows you to graduate as a prepared RN and also with a Certified Nursing Leader certification. The goal of these intensive degrees is to prepare you for a thriving new career fast. Due to its intensive nature, not even part-time work is recommended, though the payoff is a new career in as little as 20 months.
How to Specialize in Nursing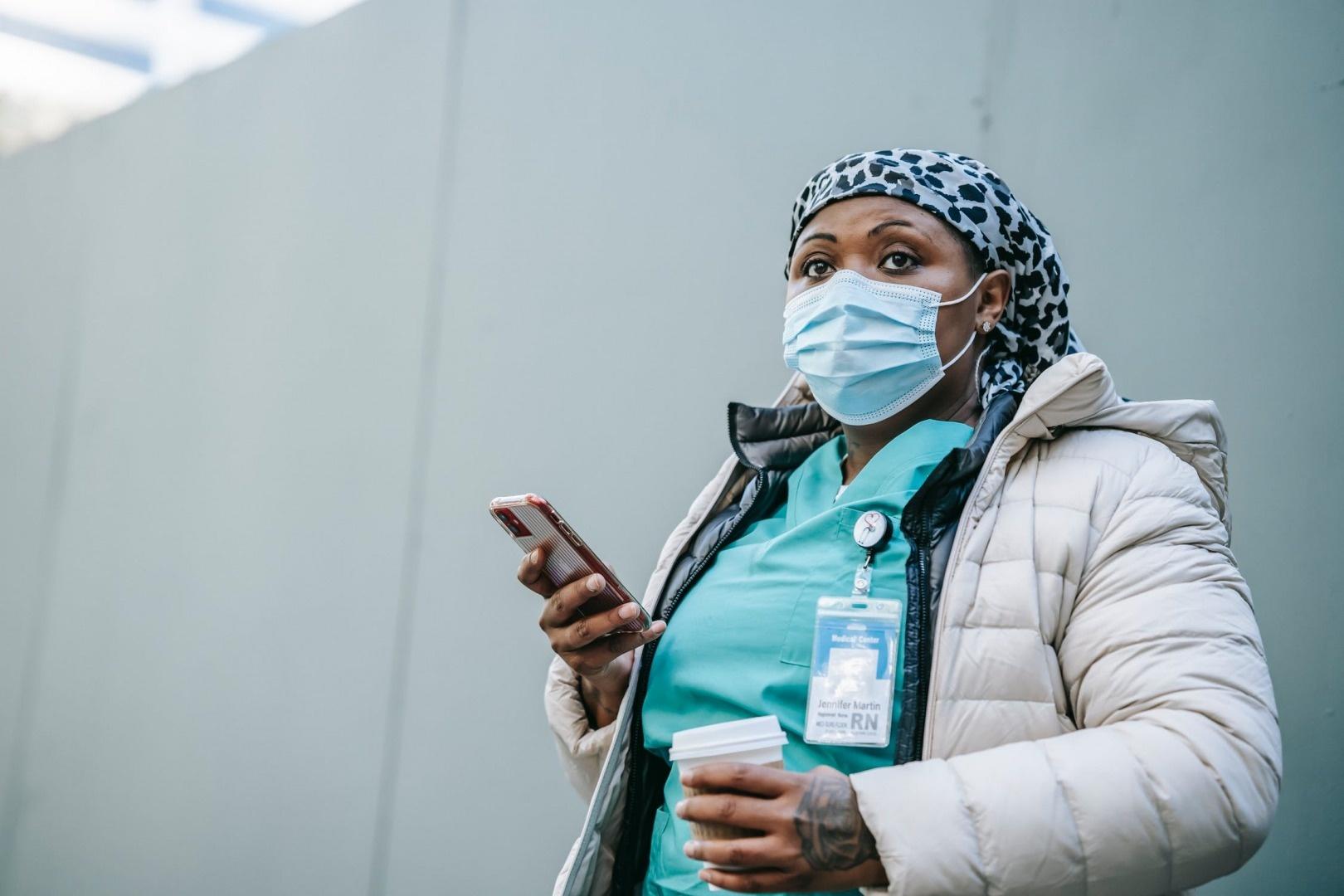 Once you get into nursing, you'll learn fast that there are many, many interesting ways to customize your career. You can work within the health sector, in the public sector, and in the private sector. You can quite genuinely work almost everywhere – so long as there is a budget for a nurse or someone with nursing experience.
This can make it difficult to find the right path for you, but with these tips, you'll learn how to explore your options and just how you can customize your career going forward:
Pick the Best Path for You
While you should never put too much emphasis on the "right path," you can take steps to ensure that you have chosen the "best" path forward. Some are lucky enough to know exactly what they want to do and continuously choose that dream job day after day and year after year. This often happens when you have someone in your life working in that dream job that inspired you and helped you learn all about the role.
For those that know the general direction they want to take their career but don't yet know exactly what dream role they want to set their hearts on, it can be easy to misstep. Rather than rush into a decision, take your time and explore. Changing jobs and getting hands-on experience in new fields, roles, or departments as an RN can help you learn more about yourself and the type of work you like doing the most.

Not only can this help you decide the best course for your career, but it can also actually help you with your application. Proving that you have hands-on experience and that you have taken this spiritual journey and decided on any given path for your career can help ensure that your application is accepted the first go-around.
You can change jobs to gain this introspection and experience, or you can work as a travel nurse. Done right, both options can actually help you negotiate for higher salaries and better contracts, giving you a double benefit for taking your time.
Choose the Right MSN
Once you have a good idea of the field you want to specialize in, you will then want to look at the MSN options.
MSN Specialization
Most MSN specializations you will come across will allow you to continue to work while studying. This is because there is already a shortage of RNs, and offering a part-time education allows RNs to continue to provide their essential work while simultaneously training to become an APRN.
To help you narrow down which specialization to get started with, always look at the four main types of APRN, to begin with.
Nurse Practitioner
Clinical Nurse Specialists
Midwives
Anesthetists
Midwives and anesthetists are a unique type of specialization that doesn't offer much variety, so they are straightforward in terms of which MSN or doctorate you will need to earn. Nurse Practitioners and Clinical Nurse Specialists, however, will require you to know either what area of medicine you want to specialize in or which demographic (and in some instances, both).
BSN to DNP
Just as you can earn a direct-entry MSN, you can also go from a BSN to a DNP with an integrated, intensive degree. This option is ideal, particularly if you want to either work for yourself (for example, you work in a state that allows FNPs to open their own clinic) or you want to work in a leadership role. In fact, you can go from a CNL MSN and then take a BSN to DNP and become one of the most qualified individuals in your field. There is no higher degree option than a doctorate in nursing, and this doctorate will better prepare you for a variety of exciting job roles.
Consider Earning a Doctorate
All APRNs should consider earning their doctorate. Some nursing boards and states are currently considering extending the requirements for APRNs just as they did for RNs. In the past, the Associate's Degree was all you needed to become an RN. Today and definitely in the future, that has been expanded into the BSN.
Earning your doctorate will future-proof your career, allow you to earn higher wages, and also prepare you for the more unique roles in nursing. There is only one Director of Nursing in a hospital, after all, and standing out from the other candidates with a doctorate can be just what you need to get into a high-ranking position.
Other Certifications
You can also expand your career with Post-Master's certifications. These allow you to skip the foundational credits of an MSN and only take the specialist courses. A Post-Graduate certification is ideal if you want to change tracks or if you have a chance to forge your own way forward in nursing by being double-certified in two fields.
Explore Your Options in Nursing
You do not actually have to work in what you specialize in. There are so many options and ways that you can customize your career as a nurse. There are options in healthcare and outside of it. Not only should you try to get hands-on experience with different roles, but you should also keep an eye out for what is available. Look through job notice boards even if you aren't looking to change jobs just so you know what new roles crop up and what you can do in the future – if the time is ever right.
Your career and the eNLC
The enhanced Nurse Licensure Compact is an agreement between a majority of states that allows nurses within the eNLC to operate with a multi-state license. This means you can move freely and should take advantage of that opportunity to find a place that truly feels like home. If that is where you are currently located, then perfect, but if you don't like where you live, then it's time to get out there and find a new home that allows you to enjoy a winning work/life balance.

Don't just consider where you want to work, but also what situation suits you best. Some work best in high-pressure situations; others like the slow life. Find the right working environment on top of the right home town, and you can enjoy a rewarding, fulfilling life.
Know Your Priorities and Needs Will Change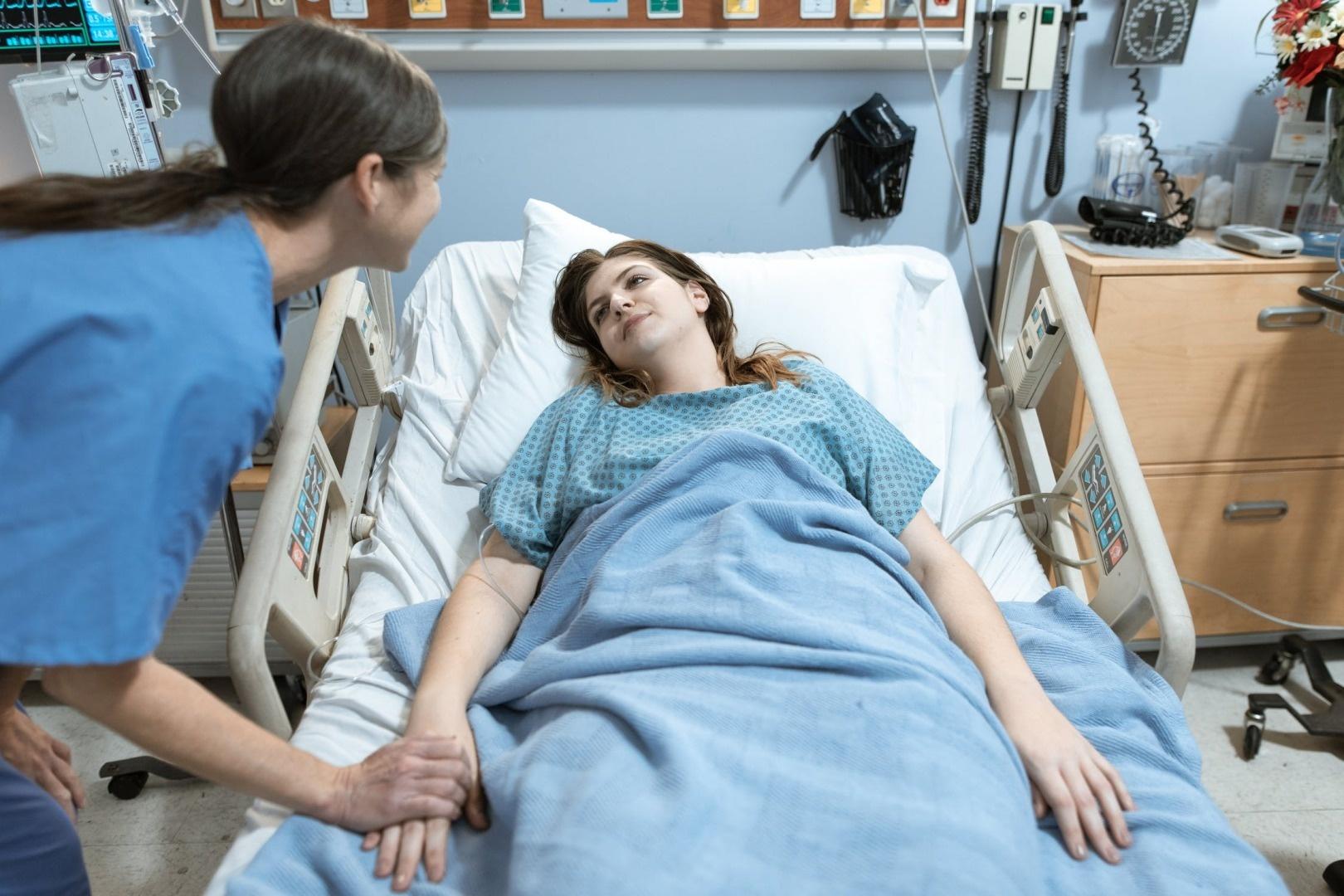 It's important to acknowledge that your priorities will very likely change as time goes on. New responsibilities, a change in your circumstances, trauma, age – all of these can impact what you want out of life and your career. The good thing about nursing is that it is so customizable you can easily adapt it to suit your needs as your priorities change. If you want more time with family, you can switch from shift work at a hospital to a stable 9-to-5 at a clinic. If you need a clean break, you can find work almost anywhere you want to move. If you want to get out of healthcare entirely, there are so many fun and exciting options available for you.
Nursing can be the perfect career, but to be perfect, it needs to be custom-fitted for you, so always explore your options and remember to continue your education so that you can stay in control of your future.