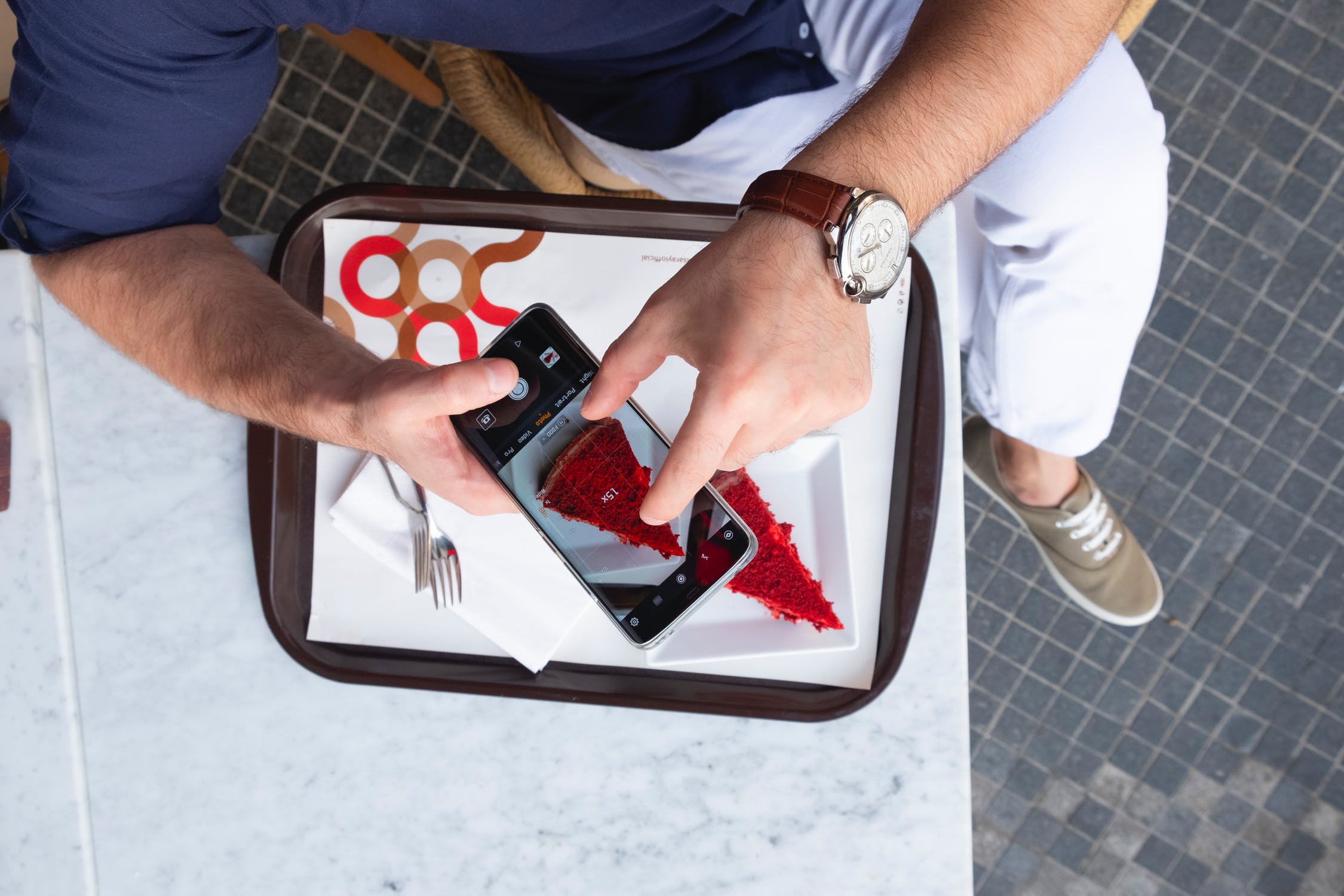 Whether you are a business owner, a member of the professional community, or just about anyone else these days, your Instagram profile says a lot about you, and what it says is important.
There are many aspects to an Instagram profile, and it's critical that they all come together to create an ideal representation of your brand. In this article, we will go over 8 parts of your Instagram profile that you should be paying special attention to.
1. Username
Get Right to the Point
Your username is the part of your profile that brings people to your page. Whether another user finds your account by searching for you or by seeing you interact with another account, it's your username that makes the first impression. So, make sure it is strong and descriptive.
Your username should be clear and not confusing so that your brand is easily recognizable. For example, if you run a food account, make sure that food is mentioned in your username so that people can identify your brand on sight.
The popular clothing brand, Mudd, uses the Instagram username @MuddStyle. By including the word "style" along with their brand name, they make it clear that Mudd is a clothing brand. This eliminates any confusion and gives users an immediate identification of the business.
2. Profile Picture
It's all About the Visuals
Once people click the link to visit your Instagram profile, they should be able to easily recognize your brand. The best way to make this happen is by having a clear profile picture.
If you are a business, it is important to use your logo as your profile picture. This is vital for brand recognition, and it keeps your page looking very organized and professional.
If you are running a personal page, make sure to use a clear photo of yourself as your profile picture. This will allow prospective followers to easily recognize you right away. As you make a name for yourself in any industry, it is important for others to be able to match your face to your name.
Starbucks Coffee is perhaps one of the most widely known brands of the present era. And, its green-and-white logo is arguably as famous as its name.
As soon as an Instagram user visits the Starbucks Instagram profile, their eyes will be drawn to the logo in the left-hand corner, and there will be no confusion over what brand of coffee they will be reading about as they scroll through posts on the page.
3. Bio
Share Your Info ... Effectively
There are a few important steps to take note of as you craft the bio that adorns the top of your Instagram profile.
First, make sure your name is clear above the actual biography so that, once again, potential followers can tell exactly what account they are visiting right away. Be sure to use the full name of your business or your own full name, depending on which type of account you are running. This will also be helpful if users search for your account by name on Instagram.
Next, select a business category for your account. There is a wide variety of options, so you are very likely to find one that suits you. Some examples include Public Figure or Advertising/Marketing.
Then, fill out your bio description, providing the right amount of detail. You need to make the purpose of your account clear while also being concise and to the point - users should be able to read your bio in a few seconds and know what type of business/personal account you are running.
The bio in Spotify's Instagram profile uses two short lines to inform prospective followers that Spotify is a free program for listening to music and podcasts. And, they include that you can use Spotify to share music with friends. Using the phrase "for every moment" implies that there is a wide variety of content available. A lot of information is provided about the brand, but very few words were used to accomplish this.
4. Link in Bio
Going Beyond the Profile
Instagram allows you to include a link in your bio at the top of your Instagram profile, but you only have the ability to include one link, so the URL that you choose is very important.
You can use a tool like url.bio, which allows you to organize multiple links into a single URL for your bio. Having the ability to compress multiple links into one URL is very helpful, no matter what type of account you run.
Influencers can use this type of tool to direct followers to purchase partnered products, and businesses can use it to make their own websites easy to access and navigate. The fashion account, Who What Wear, has compressed many links into a single URL in its bio.
After clicking the link shown in the above photo, users are directed to a new page, and provided the instructions, "tap photo to see details."
When a user taps any photo, they will be given access to all the links that were included in that post.
This is a great way for a business to condense all the links provided in the various posts on their Instagram profile.
5. Hashtags in Bio
Promoting Your Brand From the top of the Page
Including hashtags in your bio is also a great way to promote your own branding. Inserting a hashtag into your bio creates a link that will take you to a collection of posts that have used this hashtag. So, if your company has a specialty hashtag, it will be very important to include that hashtag not only in your posts but in your bio as well.
T.J.Maxx has coined the hashtag #MaxxLife, which is very specific to their brand. In the bio of their Instagram profile, T.J.Maxx encourages shoppers to share their favorite purchases from the store with the personalized hashtag, which is a great way to promote the brand through a myriad of Instagram users.
When prospective followers click on the hashtag link in the T.J.Maxx bio, they will be treated to a view of everyone's favorite T.J.Maxx finds...which will likely encourage these users to shop at T.J.Maxx if they see something they like.
6. Call to Action Buttons
Make it Easy to get in Touch
Call to action buttons are a great way to prompt Instagram users to interact with you/your business. By adding a "contact" button to your Instagram profile, you make your brand very accessible to users.
When prospective followers click the "contact" button, they are provided various ways to contact you depending on what information you have provided.
Utilizing the call to action buttons on your profile is a great idea because it gives Instagram users the option to get in touch with you immediately, while they are viewing your Instagram profile. So, if they are interested in your brand based on your Instagram account, they can take action and make contact with you right away, rather than waiting and potentially forgetting.
This small business owner, @ChrissyLaneDesigns, has included a "contact" button at the top of her Instagram profile.
When Instagram users click the call to action button, they are presented with these two options: calling or emailing her. This has made her Instagram profile a one-stop-shop for viewing her brand and contacting her.
7. Highlights
Show who you are, at a Glance
Utilizing the "highlights" feature in your Instagram profile is a great way to showcase what you offer as a business or a professional.
Highlights can be used to feature promotions that you have run or display products that you offer. In general, they can be used to save anything you post to your Instagram story.
Gigi's Cupcakes uses its highlights to display the various products it offers, showcase users who enjoy the products and display collaborations with other brands.
8. Theme
Never Forget To Be Eye-Catching
One of the first things users will notice when they open your account is how attracted they are to your photos — if your feed is aesthetically pleasing, Instagram users will be more likely to follow you.
There are various types of themes that can be applied to your Instagram profile. For example, you could employ a minimal theme with simple posts, or an artistic/creative theme with abstract, whimsical photos. Your photos could display muted tones or be bright and bold, black and white, or monochromatic. Maybe you want something sophisticated and modern, or fun and playful.
Whatever theme you choose, make sure it fits your brand. For example, a fitness/health account may use a more natural and unedited look, while a travel or fashionista account would be more likely to have slightly more edited photos and a consistent theme.
The traveling couple who runs this account, @BackPackDiariez, use a steady theme and consistent filters to ensure that their photos are appealing to the eye in order to draw in as many followers as possible.
Showcase Your Account
Managing an Instagram profile is an involved job, whether you are managing a business account or a personal one. Either way, it is critical that your account showcases your brand accurately and in a way that is pleasing to the eye. Try using these tips to up your Insta game!