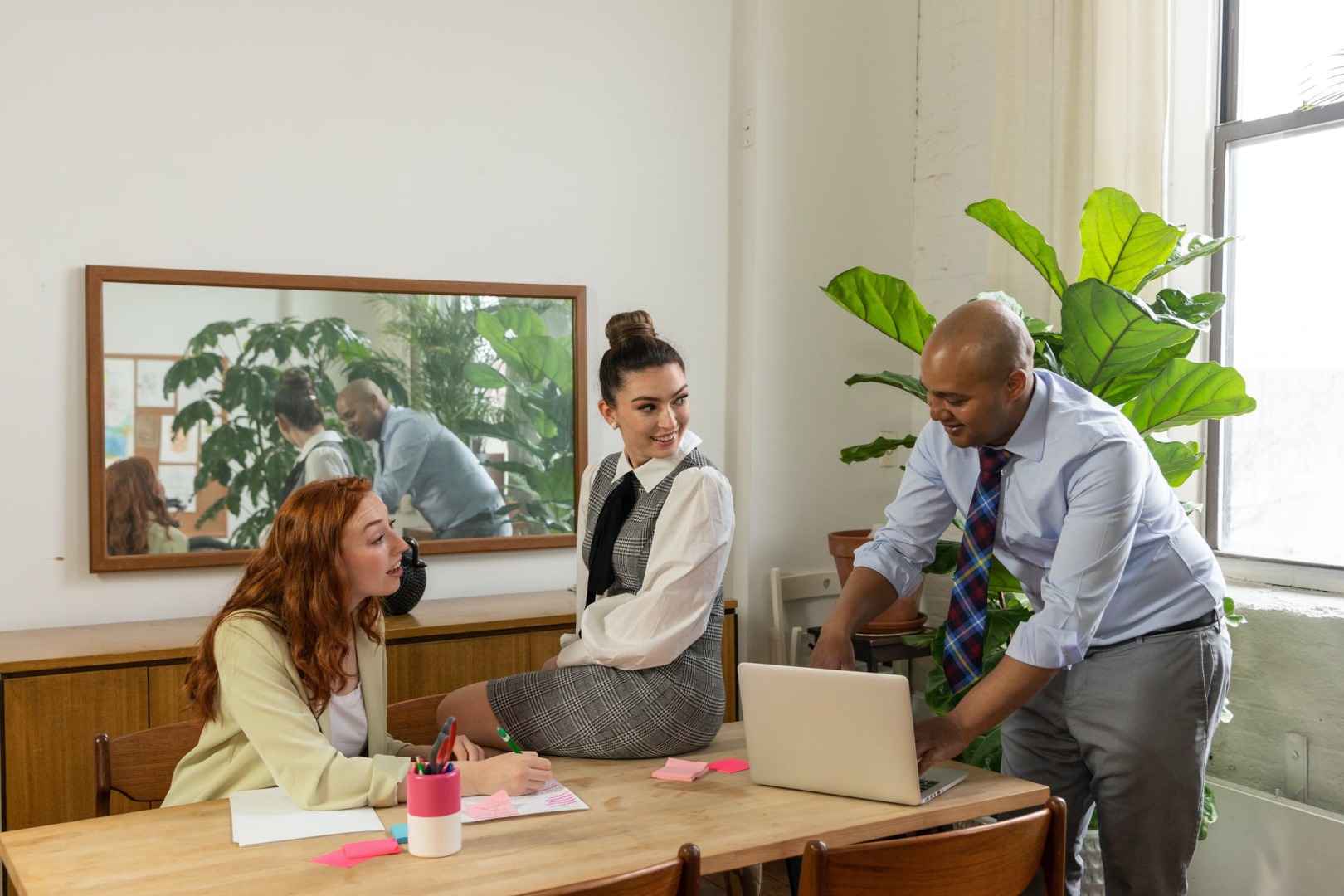 Marketing collateral is any media material used to promote a company's products or services.
Today, every business is generating tons of marketing and branding material in the form of print as well as digital content to be used in hundreds of ways to deliver the brand's message and reach new audiences every day.
The same might be the case with your business as well. But how can you make the most out of your branded content and other marketing materials?

Many companies fail to manage their marketing collaterals in an effective manner, which leads to a lot of chaos and ultimately affects their brand image. Hence, it's important to ensure you have a perfect marketing collateral management strategy. Here are 5 basic steps for effective marketing collateral management with marketing collateral examples to help you meet and exceed your business goals.
5 Basic Steps for Marketing Collateral Management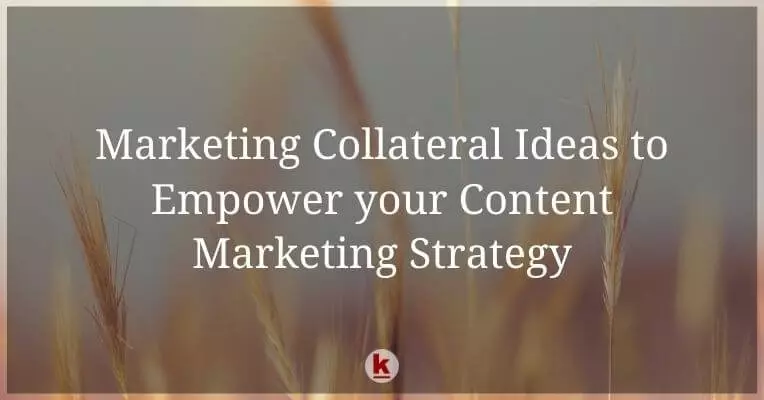 1. Make Marketing Collaterals List
With so many marketing assets being prepared constantly, you and your team must be aware of what all material you have at hand. So, the first step is to create a marketing collateral checklist to know what you're working with. Include all the material made in your marketing collateral list, including videos, photos, graphics, blogs, email templates, advertising graphics, logos, or any other content format. Once you have the marketing collaterals list in front of you, categorize them, then decide which pieces need updating, repurposing and which need to be eliminated. Create a process, set a timeline for refreshing the content once in a while, label all that's being currently used and circulated. Archive what's not in use.
2. Create A Workspace
"Where is the revised logo file?", "What was that idea that you shared yesterday?", "Oh, I completely missed that text." Do you also get such questions thrown your way frequently? If yes, then you definitely need to create a proper workspace to store, take notes and discuss work-related stuff in one place.

For creating marketing collaterals and managing them, you need to consolidate all the information on a single platform. Avoid critical discussions and sharing information over random apps or emails. Start using one professional system where you can add all your team members and carry out all the work-related conversations, important messages, assign work, give instructions and store all the necessary media files. This way, you and your team have fewer chances of being unaware of any new changes, missing any meetings or instructions. This also helps you to maintain transparency within your team.
3. Implement Basic Reports
"Wasn't the design team working on graphics for the new collaterals?", "No, we were not notified."

To avoid such confusion or mishaps, it's essential to define the role of each member and monitor the progress of your collateral from concept to revision to the final product. To keep track of who's working on what and the status, you can start with regular reports or create a dashboard in your workspace to show all that's being worked upon, what's done, and what needs to be taken up next. This will give you actionable insight into progress and spot the blocks in the workflow. Moreover, it will be visible to all the team members, which will help in avoiding any confusion.
4. The goal of Each Marketing Collateral
Before you start worrying about creating marketing collaterals, you need to ask a few basic questions like, "Do we need this? What will be its purpose? And what will it solve"? If the answer makes sense to you and your team, you can begin creating marketing collateral.

Ensure to draw up a complete creative brief to outline the job requirements and specifications of the requested marketing collateral ideas. A completed creative brief must include the following three elements:
AudienceWho is your target audience? Create specific buyer personas according to the target audience. Ensure that it comes to grips with the target audience's pain points.

GoalDefine the primary purpose of particular collateral. You need to settle on one specific goal. Is it increasing awareness of your brand? Announcement for a new product launch or a new feature? Are you promoting an event? However, avoid making the mistake of combining all goals in one collateral.

DistributionHow will you distribute the collateral? Will the target audience receive it through email? Will you deliver it in a gift bag? Will you digitally promote and advertise it? Laying these details beforehand will help you discover the specifications of the size and materials to be used for the collaterals.
5. Outline Your Workflow
One of the most crucial steps in marketing collateral management is to develop a proper development or production workflow. Your team must know what needs to be done, what the priority steps are, and what process they need to follow to finish creating marketing collateral.

Make a step-by-step process that involves assigning the tasks, taking approvals, improvising and revisions, final approvals, and rolling out the collaterals. Make sure to take approvals at every step to avoid any delay and last-minute improvisations.
Conclusion
Now that you know how to manage your marketing collateral from start to finish, you don't have to worry anymore. Just follow the 5 basic steps mentioned above, and you can ensure a smooth and smart marketing collateral management workflow without any hassle. If you have something more to add, you can share your ideas in the comment section.