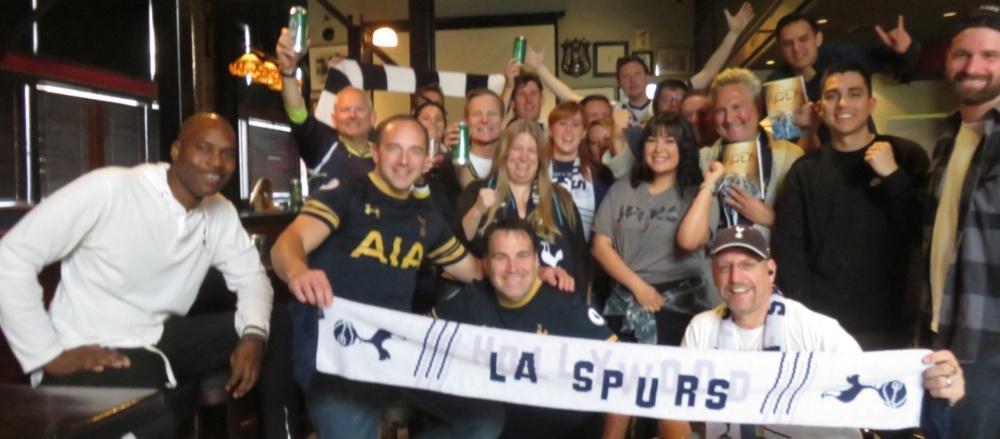 "I walked forty-seven miles of barbed wire, I got a cobra snake for a necktie/A brand new house on the road side, and it's a-made out of rattlesnake hide/Got a band new chimney put on top, and it's a-made out of human skull/Come on take a little walk with me baby, and tell me who do you love?/Who do you love?/Who do you love?" — Who do you Love by Legendary Bo Diddley
Who do you love? sang Bo Diddley.
Well, yeah, close friends and family, well the sane ones. You love your partner, until you don't. You love your pets. You love your vehicle. You love your house. You probably don't love your job, but hey, it's a job. So, yeah, we love a lot of things.
But, who do you really love?
I'll tell you who thousands of English football fans love, from LA, San Francisco, San Diego, and Portland right across this nation to Boston, New York and Miami.
Above all,we love our Spurs, oh, we really, really do! This is true love. Abiding, long lasting, eternal love for Spurs, the Yids, the Lilywhites, and Pochettino's blue and white army.
"It is better to fail aiming high than to succeed aiming low. And we of Spurs have set our sights very high, so high in fact that even failure will have in it an echo of glory." — Legendary Spurs manager, Bill Nicholson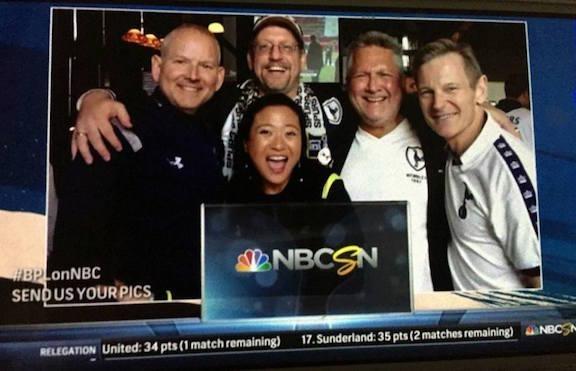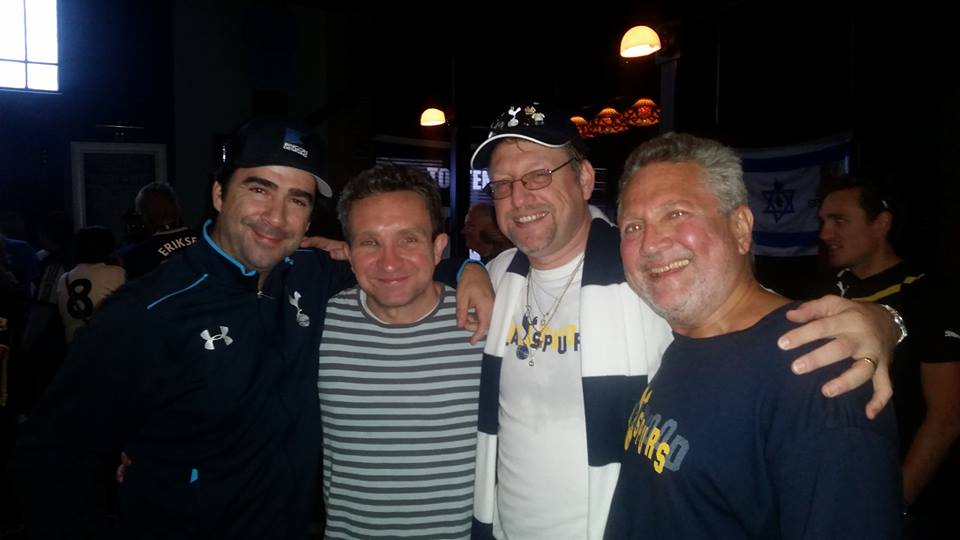 For the last 3 weeks leading up to June 01, we Spurs fans in America and worldwide, have been deliriously gobsmacked about our team Tottenham Hotspur Football Club. We've been on a high since May 08, when over 200 boisterous, happy Yids and Yidettes crammed into our awesome LA Spurs official home (The Greyhound Bar), and saw our team unbelievably score three straight goals by our Brazilian flash, Lucas Moura. In the process, we upset Ajax and earned our way for the first time to the Champions League Final—undoubtedly, the biggest match for club soccer in Europe, perhaps in the world.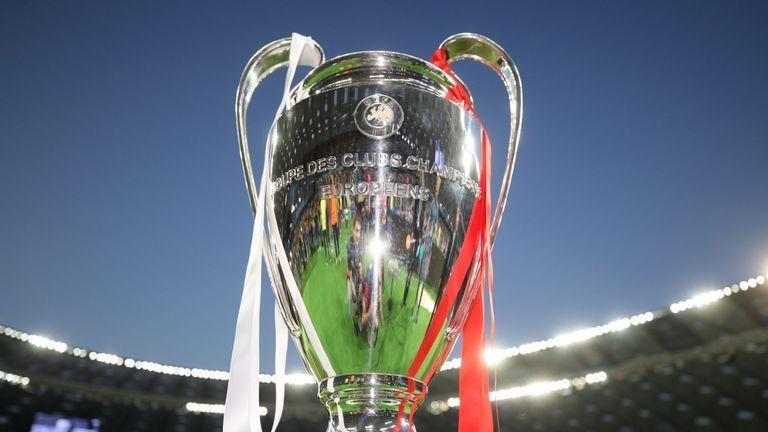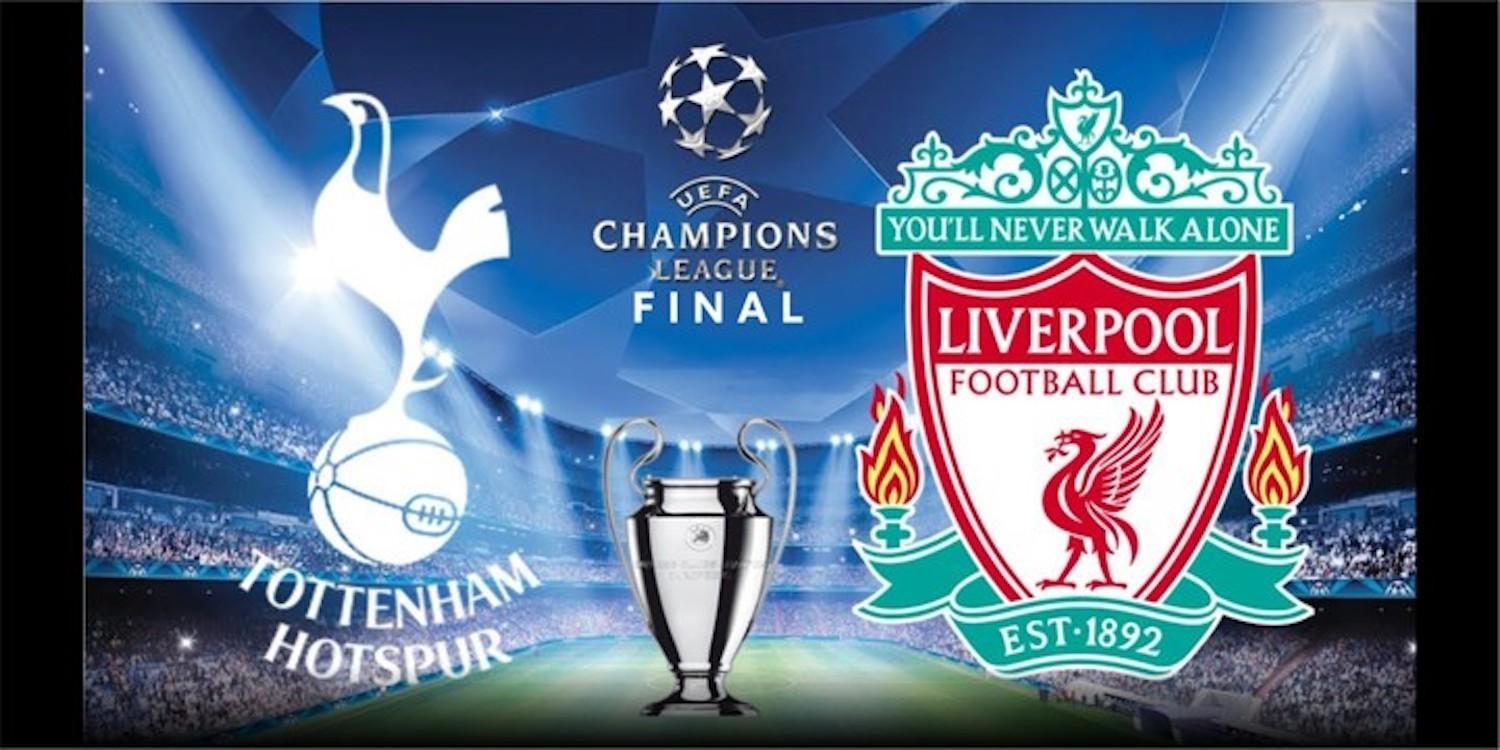 To Dream, Perchance to Dream
Consequently, as celebrated blogger and fellow lifelong Spurs nut Alan Fisher puts it in his latest post, Spurs fans can now dream the impossible dream. Fisher, who'll also be live at the final, goes on to say: "Spurs fans are in a state of bemused delight, rekindling the lost pleasures of joy, belonging and the unsurpassed thrills that supporting a team can bring, finding the child within us when football first cast its spell...But now is our time. We are giddy and intoxicated with sheer joy of being there and being Spurs. I'm overwhelmed with pride in my team and my heart is bursting out of my chest. We are the Hotspur. Wherever in the world you watch it, we'll be together. Come on you Spurs."
Most noteworthy, the Champions League finale will certainly be the biggest day in Tottenham's storied history which started in 1882 with a team named Hotspur, who was a valiant knight in Shakespeare's canon.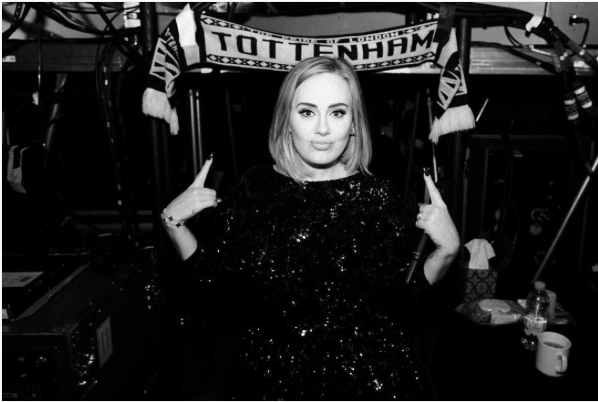 To Dare is to Do
Yeah, our soccer club based in London N17, the team with the official motto, To Dare is to Do. And, the team with the unofficial motto of, "The game is about glory, it is about doing things in style and with a flourish..."
So, it was way back when I was a nipper growing up in South Wales when Spurs first cast its spell on me. My dear mother, Nancy, who was style-epitomized, loved Blanchflower's quote about glory and style. When we played against European opposition, she especially liked our dazzling all-white kits—no athletic or corporate sponsor brands or even any player names to clutter up the pure white effect. Even more, this "blanche" color brilliantly stood out on black and white television sets, and against the backdrop of muddy pitches.
As a result, I am a diehard Spurs fan. Sure, London is a long way from South Wales, but there you have it. Often, there's no accounting for love. It just is and then it overtakes and overwhelms you. Love is indeed that drug.
"Tottenham till I die, I'm Tottenham till I die, I know I am, I'm sure I am, I'm Tottenham till I die... " or the other version, "Tottenham till we die/We're Tottenham till we die/We're blue and white the rest are sh*te/we're Tottenham till we die!"
However, it hasn't been easy, this abiding love that's been tested severely. My fellow Welshman and Spurs fan, Michigan-based John Fulgoni, who will be in Madrid for the final, tells new convertees to Spurs to expect EDM—"expectation, disappointment and misery." He also doesn't quite know what to feel leading up to the big game. Yes, he's nervous but suggests: "I feel like the commanders of the Roman Empire when they surveyed their domain, and considered ultima Thule—'farthermost Thule'—a place located beyond the borders of their known world. Our Spurs have never been here before, in the Champions League final. Our rivals Liverpool have. So for us, it's difficult to know what to feel."
However, we have had some historic successes in our past. We were the first English team to win the League and Cup double way back in 1960/61—yes, we can do self-deprecation, as we sing, "We won the league in black and white." And we were the first British team to win any European trophy (European Cup Winners Cup) in 1963. And, we've had rays of that aforementioned "glory" in the subsequent years, never winning a League title, but winning a plethora of cups of different varieties.
Then again, there's also been very lean years, with many heart-breaking nearly moments resulting in rival fans dogging us and using a six-letter word that starts with S and ends in Y. It's a moniker that dare not speak its name in this story.
Playing the Spurs Way
However, our roster over the decades has been graced by players who played the "stylish Spurs way" with panache: Blanchflower, Jones, Greaves, Gilzean, Peters, Chivers, Villa, Ardiles, Hoddle, Ginola, Gazza, Lineker, Bale, and Modric. Today, it's captain of England Harry Kane and manager Pochettino's band of merry men including Korean Sonny, our magic Christian Eriksen, goalie Lloris who's the reigning World Cup winning captain, "Ohh, Moussa Siss-ok-o" and another English delight, Dele Alli.
So, on June 01 and in anticipation of hundreds of locals and also fans visiting the City of Angels from around the world, the LA Spurs board has arranged for three bars to be open in Highland Park to watch us battle Liverpool for the gloriously big Champions League trophy, on numerous big screen televisions.
Where to See Spurs in LA
The three venues, with a combined capacity of approximately 700, are: The Greyhound Bar & Grill, 5570 N. Figueroa St; ETA, 5630 N. Figueroa St; and, The Lodge Room, Highland Park Masonic Lodge, 104 N. Ave 56, across the street from The Greyhound. Please check the LA Spurs official supporters page on Facebook or call the venues for details.
As for the team itself, Tottenham's mercurial manager, Mauricio Pochettino, who openly broke down crying tears of joy when we earned our way into the final, welcomes the challenge.
Our Belgian defender Toby Alderweireld, who previously lost in a Champions League final in 2014, tweeted, "We've been written off time and time again. But they forget...We dare to dream!" And our captain Hugo Lloris, who hoisted the World Cup last summer as captain of France, has been talking up Tottenham's "miracle run" to the Champions League final, and how there is a sense of destiny in this European campaign for our Lilywhites. He and Harry Kane and the rest of the lads, dream of now raising the European Cup for Spurs.
Nothing is set in stone, Liverpool are overwhelming favorites, but as the saying goes, Football makes fools of us all. So, why not dream the impossible dream and make it happen?
"Oh when the Spurs, go marching in/Oh when the Spurs, go marching in/I wanna be in that number/Oh when the Spurs go marching in..."
As The Beatles, who ironically were from Liverpool, sang, "All you need is love...love is all you need." And, there's going to be a lot of Spurs love here in Los Angeles on June 01. And this lifelong fan may even think about "retiring" from his decades-long support. I mean, how could it get any better than winning the Champions League? Or, will it be like Al Pacino as Don Corleone in The Godfatherwho cries: "Just when I thought I was out, they pull me back in."
Regardless, COYS! And you footballing gods, please help bring that big glorious European Cup back to N17!