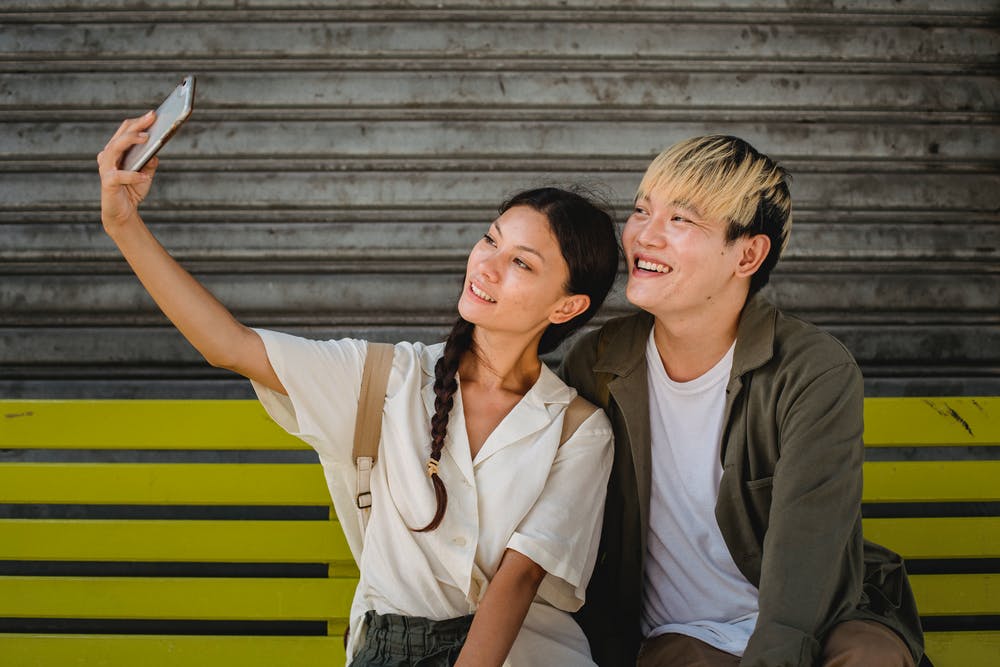 It can be hard to stand out amongst millions of pieces of content.
And since content creation, in the forms of blogs, blogging, photography, and influences, is a way to make a living, innovation is the way forward.
When your content is innovative and exciting, you are more likely to attract clients and grow your audience. The follower count is important, but engagement is critical. It is about creating a community that is supportive and excited By your content.
So if you create content for yourself, or you are hired to do so by other companies, it pays to do it in the best way possible. Usually, fantastic content isn't created quickly, and it takes time, some software, and some tools.
So here are some quick tips for you to keep your content innovative and engaging.
Competitors
If you are creating content for a brand, you will need to make sure that you understand what your competitors are doing. It is essential that you do not copy what they are creating, they might be head-on-trend watching, and the most engaging pieces of content can be replicated and improved upon.
Make a list of the top companies or influences in your industry, and head to alexa.com, moz.com, ahrefs.com and check out how much traffic they're getting, where the traffic is coming, and any of that top shed content.
At the same time, you should also do an analysis of your own content of the same type and look at the differences. Where are the obvious spices that you can improve?
Headlines
The headline is the hall hook. People will see a headline when they are searching for something or on your social media and decide immediately if they want to read that content.
Try to consider what people are looking for when they are searching for the content that you have created. Make sure the title and the content match up. Nobody likes clickbait titles, so try to avoid them.
If you struggle with thinking of titles that include your keyword, there are some online title creating tools that you can use to spice up those titles.
Images
The images you use will not only break up the content, but they can add to the story to. Try to make sure that the images and the videos that you use are consistent, and lean into your brand of voice. Although you can use websites like Unsplash, Pexels, and more to find your images, it is worth creating your own. For creating incredible images there are a few things that you should think about.
Editing software like Adobe Lightroom
For video content creation, consider a drone, from https://www.drdrone.ca/
A DSLR camera, or a high-quality Digital camera like the Olympus pen
Lighting system
Lightbox, a portable lightbox, is a great option for taking photos of products and more.
Canvas is a quick way to make graphics out of your images.
When it comes to your images, make sure that you label them well and use alt text.
Check this guide on using alt text.
Check this guide on adding close captions to your Instagram.
Always make your images as accessible as possible.
Value
What is the value that you bring to the readers? Are you giving them new ideas, presenting them with interesting information, or simply trying to sell some products? There should be a clear offer, and that is the intent behind your content creation.
Allow your readers to make quick decisions bullet based on what you have presented them with.
For example, tell them why they should purchase the product, how they can do it, and what it will add to their lifestyle.
In general, people want value from the time that they spend consuming content, so give it to them.
Sales
Most content is created in order to sell or entertain. If your content is created to sell, or you are working for a company whose main goal is to make conversions, then this bit is for you.
If you only post content that talks about what you're selling, then people will get switched off pretty quickly. You should be providing them with valuable content that is well in your niche and should have some mentions of your products and services, which are not necessarily selling to them.
The balance you're looking for in your social media posts is 30% educational content; this can be interesting facts that educate your reader about something. 30% can go to entertaining and inspirational content, think about Memes that are funny, or the goals of your intended audience.
30% should be about your business, but not necessarily sales. These can be fun facts about the people in the office, what you do, how long you have been in business, and some fun, interesting background facts. That leaves you with 10% that can be completely sales oriented. Because this percent is so low, you really do need to make that content pop.
So always add an interesting hook like an incredible discount, competitions, or free stuff.
Planning
If you sell earrings that you make in your home, or if you are in a multi-billion dollar industry, the same thing applies. You need to carefully plan out your marketing strategy; one of the best things you can do here is getting an editorial calendar.
Check out these editorial calendar templates.
Create social media content in advance, so all you need to do is focus on hot topics and trending when it happens. Having an editorial calendar will mean that you have most of your year's worth of content preplanned and ready to go.
New Techniques
With so many options and cool content creation platforms like Instagram, tick-tock, and Pinterest, you can try a lot of different things. Tick-tock is great for short and catchy videos, and you can use Instagram reels, or Instagram lives to further communicate with your intended audience.
It is very important that you create content for each of the platforms rather than creating one piece and sharing it across.
You can research some of the most popular and engaging Instagram, tick-tock, and Pinterest influences and content creators for new content creation techniques and trends.
Connections
If you intend to make sales, or you are looking to get some incredible influencer collaborations this year, then you're going to have to build your relationships.
Relationships with your audience mean responding to their messages, emails, and even heading into their social media to like, follow, and share the support.
Taking the time to build loyalty and trusting engaging connections will make your content instantly more inviting. The more people that comment and share, the more people will come and check out the content and also want to get involved.
Always look at ways that you can build those connections and keep your relationships healthy.
Structure Your Content
If you are posting on Instagram, you know that there are some limitations to how you can post a caption. You have to consider the format carefully. When you're posting on Pinterest, you need to have as much information in the image as possible to get people interested.
And this goes for every different social media platform and your website and blogs. The correct structure will make the content more inviting.
Consider the posts and the content that you personally enjoy. How are they laid out, what makes them interesting and different?
Some of the easiest to read and shareable content actually come in list form. But not all content that you create will work on the list in the first instance. However, out of one piece of content, you can create multiple other pieces of content. And this will include a short and simple summary list. You can use the quick and simple summary list to link back to the main content.
Gary Vee talks about how to take one idea and turn it into 60 and more pieces of content. Once you learn that technique, you will have plenty of content to play with. Using one large piece of content to create multiple micro pieces, summaries, and more
Step Back
From time to time, it is time to take a step back and look at what you have been creating and if it has been working. If you have been creating content for a brand for a long time, and you get the feeling that their audience feels that the brand is quite stale, now it's time to have a conversation about how to spice things up.
If you are a personal content creator and a freelancer, and taking a short break to reassess what you've been doing, what you enjoy, and what you want to do is a great idea.
This means you will come back to the table with brand-new ideas and a completely refreshed and rejuvenated mindset. After you checked out your massive list of new ideas, you can then take the time to create your content with innovation, new styles, and a new feel.