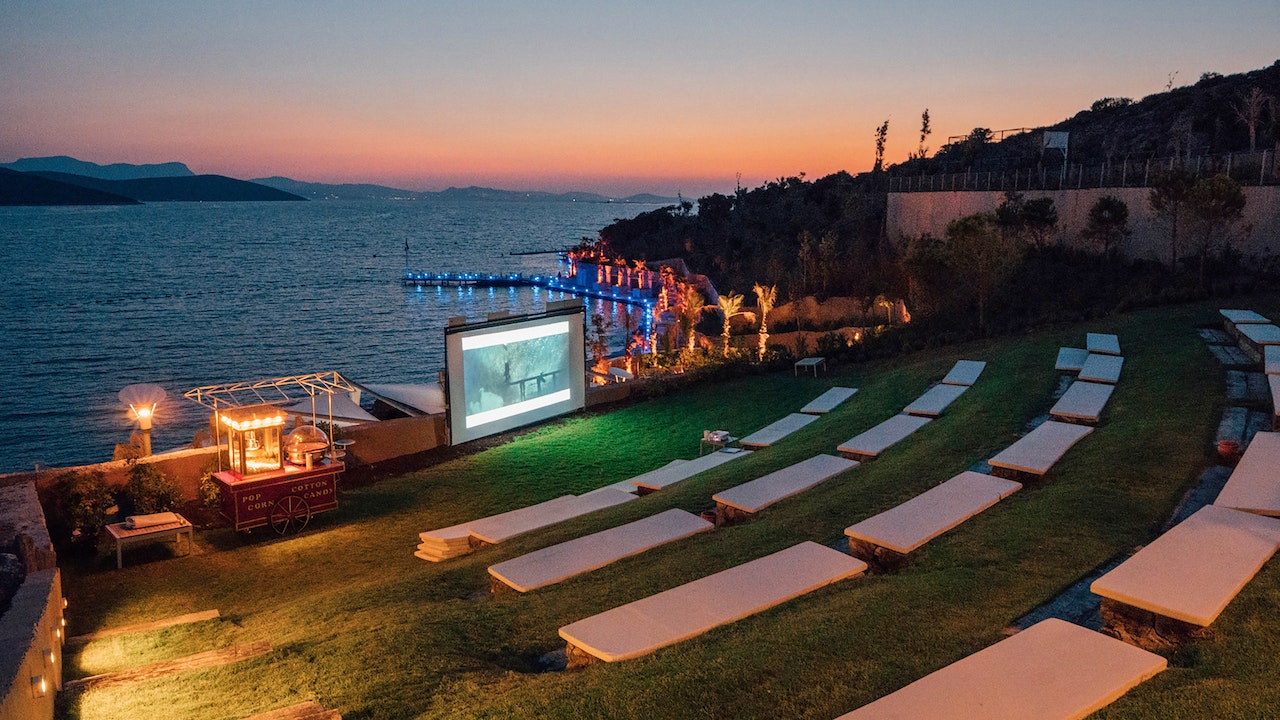 Watching an inspirational movie gives you an opportunity to see people who may have been in your situation, and worked their way to the top.
Personally, when things get overwhelming for me, I try to look for inspiration to help me continue grinding. One place I have found a good amount of inspiration from is movies. Whether it's a heart-warming sports film, irreverent thriller, or thought-provoking biopic, a film can inspire and motivate a weary business owner.
You'll probably find that most of the inspirational movies listed below are based on true stories; which is why they have become so inspirational and so powerful!
Here are the 5 great movies everybody should watch.
1) Rocky
"Your gonna eat lightning and you're gonna crap thunder"
Rocky is about a poor boxer living his life in Philadelphia. His life changes when an invitation from the heavyweight champ Apollo Creed is given to him.
Romance, Drama, Fight.
In fact, that's not what I've learned. What I've learned is that life ain't always fair and we've got to work hard and stand up for ourselves. We aren't living anybody's life except ours. It made me strive to work harder and not give up. If you haven't seen this, go watch it. I'll guarantee it will inspire you too. A classic.
Here's something that Rocky said to his son which I believe is one of the greatest father-to-son speeches of all time.
2) Joy
Joy is based on the life of Joy Mangano, inventor of the Miracle Mop. It's an inspiring movie for any aspiring entrepreneur. Joy overcomes various obstacles throughout the movie and her business almost falls apart several times. She rejects failure, and bankruptcy when both outcomes seem inevitable.
Plenty of good lessons are learned from this movie. The biggest takeaway is how important the art of perseverance is. The movie also provides great business lessons with the pros (e.g. funding) and cons (ownership disputes) of going into business with your family.
Here's something that can help you whenever you are feeling stuck.
3) The Pursuit of Happyness
When his wife (Newton) leaves him, Chris Gardner (Will Smith) has no job, no home, and a five-year-old son (Jaden Smith) to feed. Salvation may lie in the internship program at a prestigious San Francisco stock brokerage, something he must study for while selling expensive bone-density scanners that most physicians don't want.
The Pursuit of Happyness presents the American Dream as an achievable reality. A complete rags-to-riches story that's too good to be true. Yes but after meeting and listening to Chris Gardner's story personally, I realized if Chris Gardner and all the other rags to riches can do it, I believe you readers can do it too!
For those who feel like quitting their dreams, watch this!
4) Goal: The Dream Begins
"Goal! The Dream Begins" is a rags-to-riches sports saga containing all the usual elements, arranged in the usual ways, and yet it's surprisingly effective. We have the kid from Mexico who dreams of soccer stardom, his impoverished life in Los Angeles as an undocumented immigrant, his dad who scorns soccer, his grandmother who believes in him, the scout who gets him a tryout with a top British team, the superstar who befriends him, and even a pretty nurse.
It has taught me to dream big and work hard plus persevere throughout the journey toward my dreams. This is a must-watch if your motivation is low and needs a boost.
5) Coach Carter
An MTV Films production, Coach Carter attempts to tell the true story of a man who broke the mold to ensure his players would do the same. In Carter's words, basketball was "simply a privilege"; the ultimate game was played beyond the hardwood.
Emphasizing the power of teamwork, it shows how a group of young men came together under the unorthodox methods of their coach and beat the odds. And it's chock-full of uplifting and straightforward messages inspiring both adults and students to strive for loftier ideals than just merely surviving.
Personally, these inspirational movies are my favorite to watch whenever I'm looking for a little inspiration every now and then!
Do you have any films to add to the list? Leave a comment below.