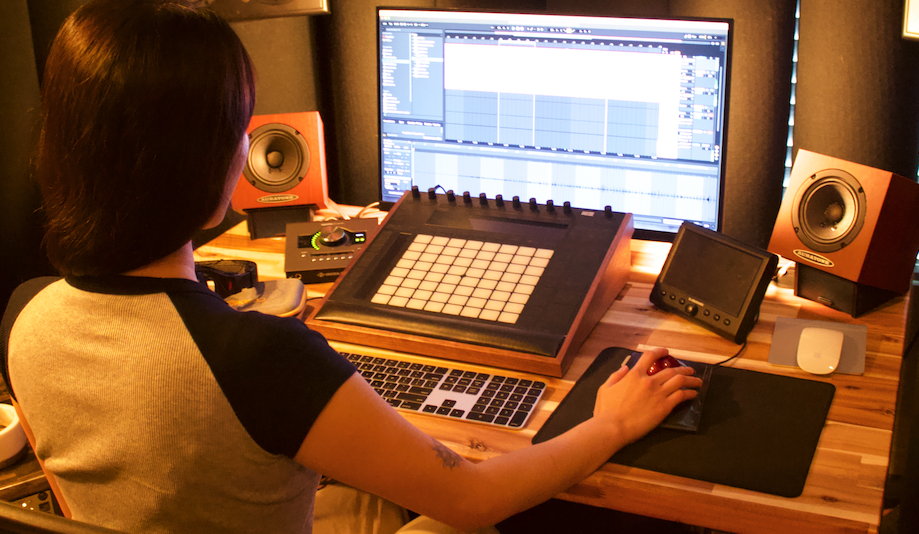 "That's one of the things that has always put me in kind of an odd niche. It's that all of my understanding of orchestral music is via film, not via classical music like it's supposed to be. (But to) me it's the same, it doesn't make any difference— Award-winning music and film composer Danny Elfman"
In demand composer/orchestrator Eunjung Jeong echoes the thoughts of music composing legend Danny Elfman with whom she has worked on the award-winning White Noise film. Of Elfman, who has earned four Oscar nominations, two Emmy Awards, a Grammy Award, and seven Saturn Awards for Best Music, LA-based Eunjung enthuses, "Danny has a unique style and is my favorite film composer of all time. It was such an honor to work with him on White Noise starring Adam Driver and directed by Noah Baumbach. I really love and listen to various genres. And my deep understanding of different genres is my strength as an orchestrator/composer because film music is not only classical music these days."
Indeed, just as Elfman suggests in his quote. But Eunjung, who started composing music when she was a teenager after learning jazz piano, has a diverse background in music genres, including R&B and also classical music. She adds, "I believe my musical strengths are based on a solid foundation in jazz and other contemporary styles like R&B. I played over ten years of jazz piano and that greatly helped me grasp more modern adaptations of music. Because film scores in the modern age aren't limited to classical music I think I have benefitted from my unorthodox practice and diverse background."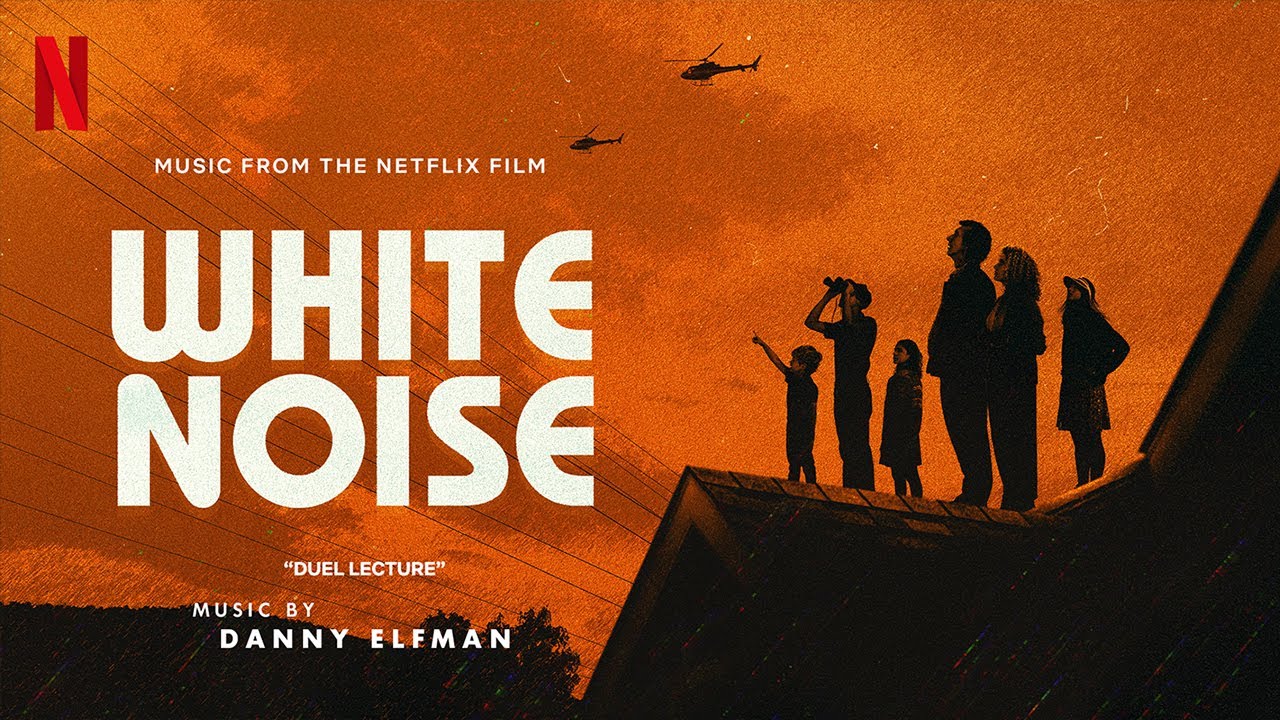 Indeed, Eunjung has used her diverse skills working alongside world famous film composers Hans Zimmer and Danny Elfman through Fine Line Music Service, a world leading company in the field. Her work with them has included: orchestrating some soundtracks for BBC's Frozen Planet and the recent TV series, The Santa Clauses; being involved in the music prep team for Gremlins: Secrets of the Mogwai, and also recent Family Guy and American Dad television seasons, along with the film White Noise." She proudly adds, "Separately, for the short film Sapphire, I composed, orchestrated and mixed the entire soundtrack. I am totally proud of my efforts."
So, what are the goals for ambitious and hard-working Eunjung?
Most importantly, Eunjung suggests, "My mid-term goal is to build myself a well-standing stature as a freelance film composer/orchestrator. Then, my long-term goal is to establish my own music studio with the team of my composers working within."
Well, what are the responsibilities for a composer and orchestrator? Eunjung suggests that as a composer, you compose melody, chord progression, so you basically make the song. Then, as an orchestrator, you develop/arrange the melody/harmony that the composer wrote for an orchestral piece, and add instruments if necessary.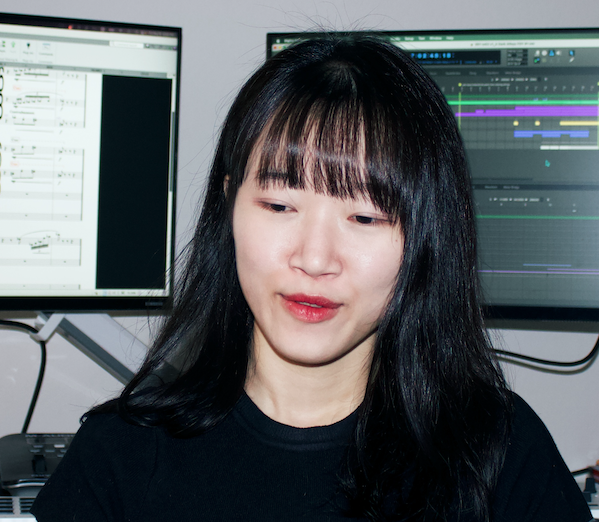 So, where did it all start for Seoul, Korea-born Eunjung Jeong?
While she grew up as the only musician in her family, she says that her parents were very supportive and open-minded about her educational and career choices. Her main instrument was piano and she was composing pieces at age 18 when she created a jazz band with her musician friends. The band earned honors in a jazz competition held by one of the biggest music academies in Korea, and it was one of Eunjung's compositions "Clouds" that got noticed. But she had her sights on composing for film and television.
Moreover, her early influences from the film industry reflect her own diverse tastes. She says she "loves movies describing the characters' complex emotions," and those have included fantasy movies that fulfill your imagination like director Tim Burton's films and Studio Ghibli's movies. She also mentions 4-time Oscar winning movie, Birdman, whose unique percussion-based score was created by legendary drummer Antonio Sánchez. She explains, "It's very rare to have a drummer compose the entire soundtrack like Sánchez did for Birdman, which earned a Grammy Award. I went to see his concert in Korea, and he explained how he approached composing the soundtracks and it was fascinating."
Yet another influence is musician/composer Kris Bowers, who like Eunjung started his career as a jazz pianist. He has been the composer for the successful Netflix series, Bridgerton, and she enthuses, "Because Kris Bowers was a successful jazz pianist and is now building his career as a film/TV composer, he's been a great inspiration."
Moreover, she's also been influenced by her experience at the prestigious Berklee College of Music where she earned a Bachelor of Muisc in Film Scoring. While there, she not only expanded her musical skills, but also learned about the right attitude to have as a professional musician. Additionally, she learned the importance of communicating and collaborating with other musicians. She also learned some invaluable tips from her professors, advice that she uses today when working on those big Netflix, Marvel, BBC and Disney projects.
As a result, she offers, "Scoring for films is not only about me and my music, which means you need to get the vibe of the movie first. The second major tip is more practical—that you have to be good at music-tech (DAWs, plug-ins, notation software) if you want to get a job. If you're working as an assistant composer, the composers don't care about how well you compose. They want somebody who's good at music-tech. It's something I try to keep on top of."
Whatever composer or orchestrator work Eunjung does, she wants to continue being a "versatile composer/orchestrator that can handle any genre." Plus, she also sees her opportunities for contributing music to various projects continuing to expand, first because she feels music is such a universal language, one that everyone can connect with: "Music has always been an important part of the entertainment industry. Think back to the early Broadway days or to the beginnings of movies and even television, music was always there. But in the past 20 years, the world has seen the rise of the Internet, and the volume of media content produced and released has skyrocketed, hence the increasing demand for music to go along with these productions."
Benefitting from this demand, Eunjung admits that when her finished work is out there for others to hear and enjoy, "I feel really proud that I am a part of it. That's what makes me motivated and gives me strength to keep going."
As for what's upcoming, Eunjung continues to enjoy the many shows that she is currently working on with Fine Line Music Service. Moreover, she is excited to soon release a debut music album in the US. She adds, "I'm also going to keep working as an orchestrator, I have many exciting projects upcoming. For me, film music is not a genre, any genre of music can be film music. I have vast interests in all genres of music and you can do any genre that you want if you think it's a good fit for the film or TV show. This is what intrigues me the most. And I want to emulate what award-winning composers like Danny Elfman, Hans Zimmer, Antonio Sanehez and Iceland's Emmy nominated Olafur Arnalds have achieved."