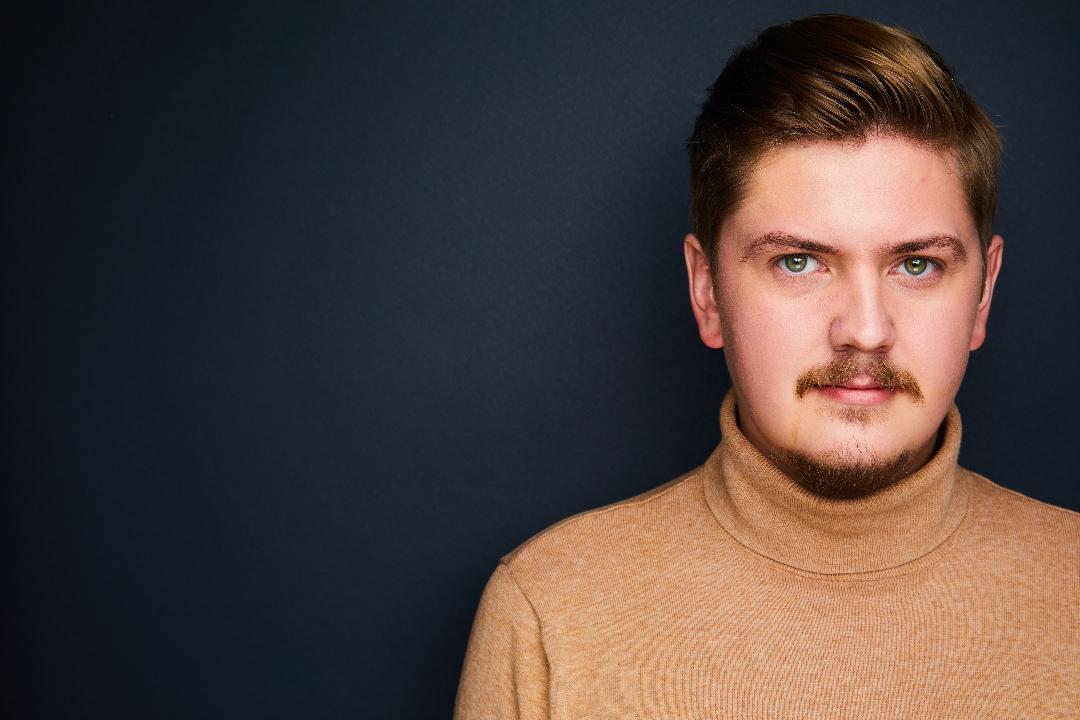 Petteri has an incredible brain and is brilliant. I can't say enough wonderful things about his work ethic. I hope to work with him again.
Jana Lee Hamblin, coach, actor, director (Portlandia, Jane the Virgin, Sneaky Pete)

When actor Petteri Lassila first came to the City of Angels, he remembers looking on in awe at the Hollywood sign, then walking wide-eyed along Hollywood Boulevard to the famous Chinese Theater with its handprints of legendary stars imprinted in the concrete. He was wowed by the Dolby Theater, where the Academy Awards are held annually, and he dreamed of being part of the scene.
So, he studied at the prestigious American Academy of Dramatic Arts right in the heart of Hollywood, after which, in short order, he appeared in the award-winning live production Unreal City and then co-starred in Darling, You're So Mean To Me, a dark comedy, also filmed in Hollywood. For this, he received three Actor Nominations, along with a Nomination for "Best Acting Duo" with his Darling co-star Maria Tuner.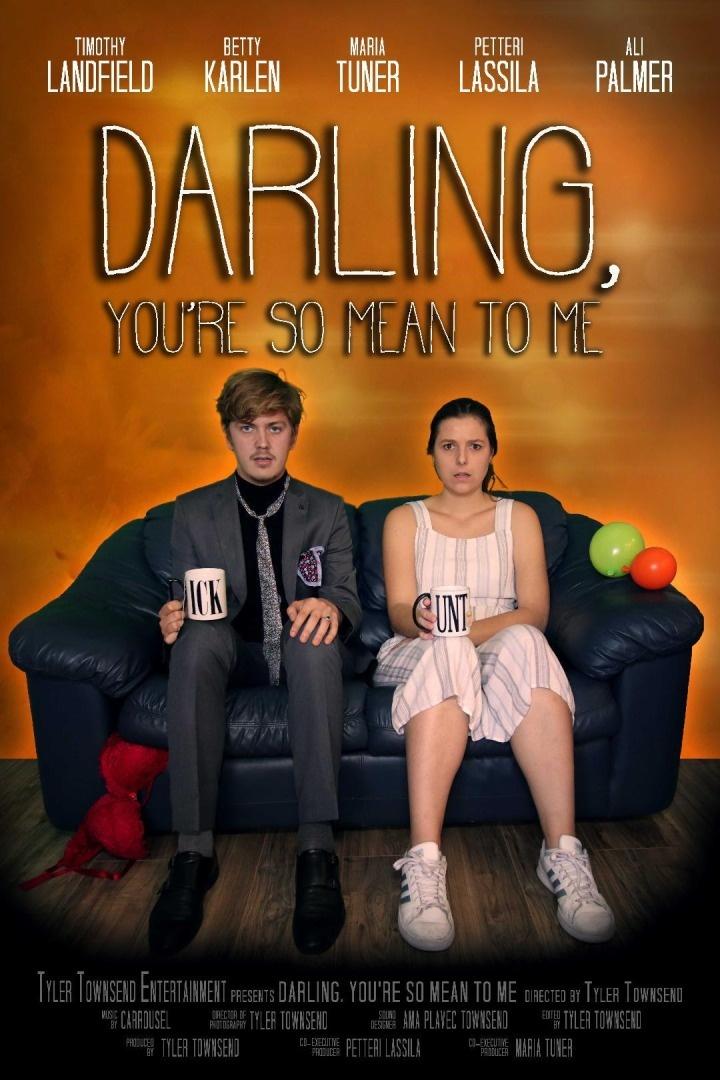 For a Finnish-born man, who first performed in a high school production of Fame, Lassila admits he had found his people in Hollywood:
"The moment I arrived I fell in love with Los Angeles. It is the acting mecca and such an inspiring place. There's so much cinema history everywhere you go. Obviously LA has its challenges too, but one of the keys for me was finding my tribe. Paradoxically I met some of my favorite people during the Pandemic who've become such an important part of my life and I feel very blessed."
Soon after arriving in LA, he had appeared on NBC/HBO shows—he played three different characters on NBC's Killer Siblings and also co-starred opposite Emmy and Golden Globe nominated actor/producer Issa Rae on Insecure, HBO's romantic sitcom.
But then the Pandemic hit, bringing productions to a grinding halt, but Lassila found positives in that event:
"One side-effect of the Pandemic has been a new sense of globalization and I've felt so lucky to keep training with some incredible teachers around the world: even though I found myself back in Finland, I was able to take singing and acting classes from the amazing Julia Gregory back in Los Angeles; and, also studied with international accent/dialect coach, the wonderful Anna McCrossin-Owen, who lives in Australia. It's been a very rough two years for everyone. But I feel energized, hopeful and excited to see what next transpires."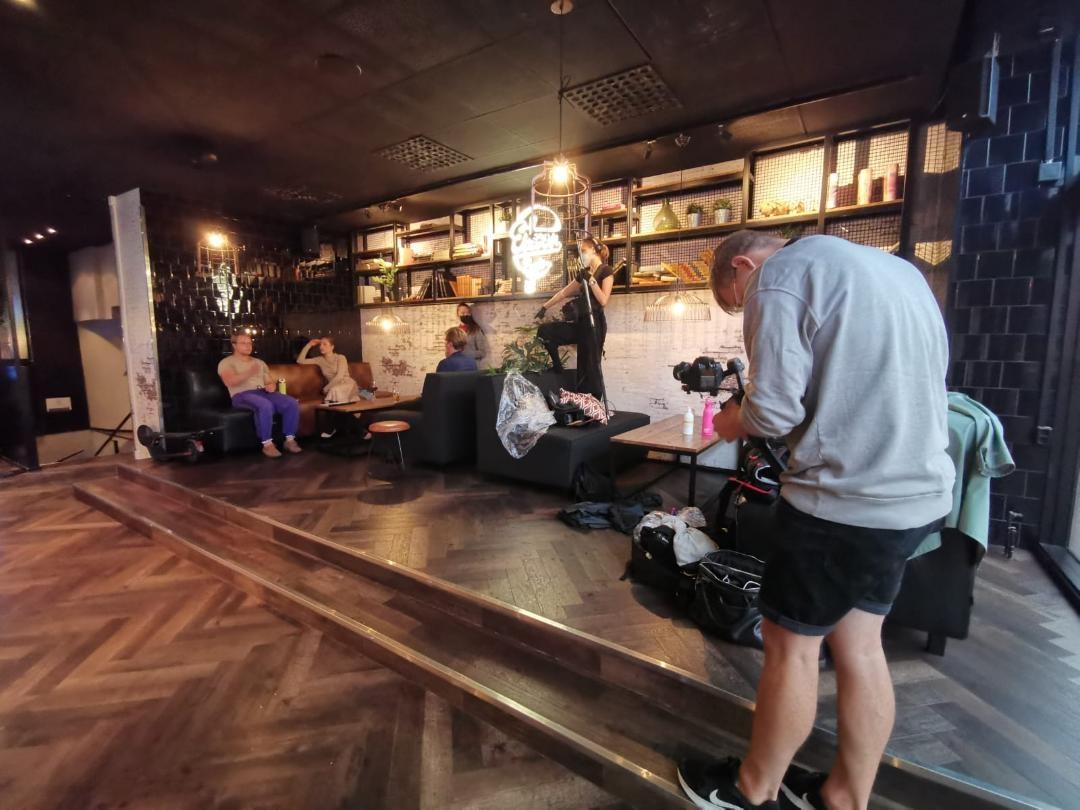 Having appeared in theatrical and screened projects around the world, he recently filmed in Europe, playing the central antagonist in a film called Nuori Rakkaus (Young Love): "My character plays a sort of a Lannister-type role, as the ex-boyfriend of the female lead, who stirs up trouble for the main couple. It's written and directed by a wonderful Finnish filmmaker, Matias Raassina. The plan is to release it at international film festivals later this year. Additionally, I'll be soon working as the Finnish voiceover artist for a big Nordic production company."
All the while, he's been applying acting and life principles taught him by people like Diane Venora who won the New York Film Critics Circle Award for performing in the wonderful Charlie Parker biopic, Bird, directed by Clint Eastwood. Lassila praises her contribution to his career:
"I can't overstate the effect Diane Venora has had on my journey. I'm forever grateful for her guidance, as she saw potential in me, believed in me and didn't let me stay where I was but pushed me and helped me to build a strong and healthy artistic identity. On top of which, I continue to go back to the acting principles Diane taught me. There isn't a shortcut for the work you have to do. Her Uta Hagen/Laban methods have helped me dive deeper into my character work. Laban has helped me with the physicality and voice work of the character and how they're connected. It's great fun to play with different Laban methods and be surprised how different techniques reveal something completely new you never saw coming."
As for shows he likes, he suggests, "I'd definitely love to be part of dark comedies like Jojo Rabbit, Three Billboards Outside Ebbing, Missouri, or work with actors like Sam Rockwell, Christoph Waltz, Ralph Fiennes and Taika Waititi. And, his favorite current TV shows include Succession, Better Call Saul, Barry and Marvelous Mrs. Maisel, with actors like Kieran Culkin, Bob Odenkirk, Bill Hader, Sarah Goldberg and Rachel Brosnahan. He enthuses, "They're so incredibly creative and they always keep me on the edge of my seat. It'd be such an honor to get to work with any of these wonderful artists."
But he's still drawn to live and stage performances which have included: Don't Dress For Dinner (with Ian Ogilvy/AADA Company); Suburbia (with Betty Karlen/AADA Company); Chekov's The Seagull as Treplev; Kirka - The Musical; and, Unreal City.
Moreover, he recalls the joy of playing Treplev in The Seagull: "In between the pandemic waves, I was fortunate to be part of an intimate table-read version of The Seagull that Diane Venora directed. My dream came true as I got to play the role of Treplev—which has been played by the likes of multiple Oscar nominee Ethan Hawke. Rachel Shin was my wonderful Nina. Diane has an ability to bring such excellence to the room and draw it out of everyone else she works with. I felt really blessed to play that part under her direction."
Indeed, Petteri's enthusiasm just bubbles over, as he confesses. "While I'm always well prepared when I come to rehearsals or the set, wherever that is, I somehow always manage to keep the childlike wonder in my work, which I believe is vital." While Petteri prepares for all of us coming alive, he adds, "We've seen what a vital part art/entertainment is for humans and we're living in such interesting times. Who knows what the industry will look like in just five or ten years, I'm just eager to find out."
Check out Petteri Lassila at his website, on his social media links (Instagram, Facebook), and on IMDb.