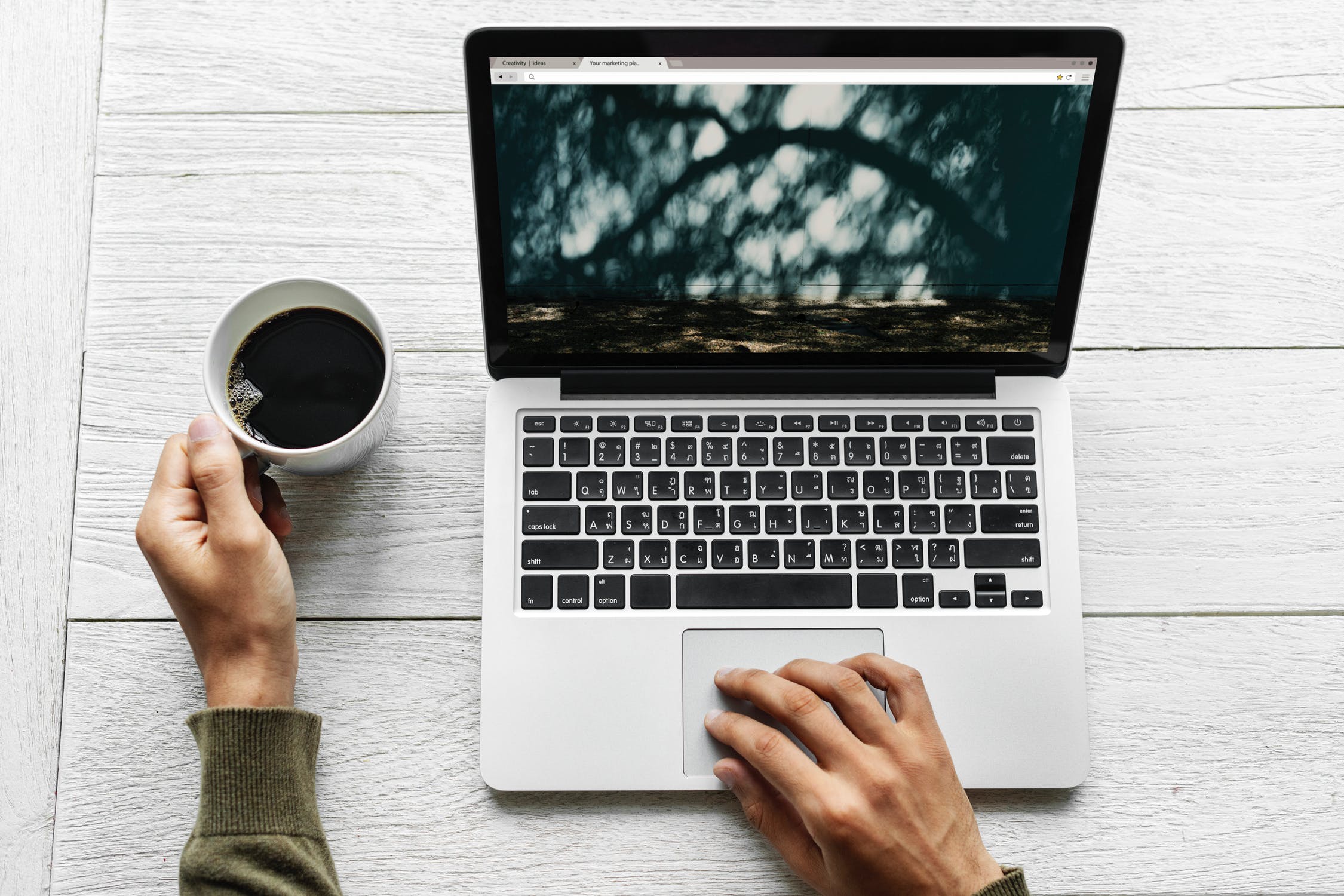 Now is arguably the best opportunity to have a look at your website.
If you are struggling to draw traffic at all, and there are parts of your business website that need changing, now is a better time than any. Why are you may look at parts of your website every single day and make little tweaks, you may only be papering over the cracks. If you want to dig a little deeper and update your website on a broader scale, this could make a big difference in how people interact with your business and your brand. There are so many ways to do this.
Feedback From Your Target Audience
You could get feedback after you make significant changes, but you could also ask your customers what it is they would like to see when they visit your site. When you get direct feedback from regular visitors, this is going to help you update your website in the right way and engage with the people that matter. It's important to find out what your audience likes and, more importantly, what they dislike. When they come to your website and have certain issues, are they able to find what they need right away? There are things that you could do to make life easier for them. Whether it's a live chat answering service so they have direct access to customer service, or you can instigate a comment thread or forum, it's important to get this feedback sooner rather than later.
Check Everything Is Up-to-Date and Working
Arguably, this is one of the more important components. It's something you should do on a regular basis, but many businesses feel they don't have the opportunity to undertake a thorough audit of their website. There are so many big and little functions that need to work properly, that any minor problem could cause issues for a customer and turn them away from your website for good. Undertake an audit of your sites and going through each page if you can, and check for a wide variety of issues. From plugins or themes that need updating, all the way through to broken links and features, as well as checking for content that is out of date, you need to ensure that each part of your website makes a big impression. When you start to look at something like your content and making sure it's properly organized you could very well understand how to organize your brand better to initiate a better customer journey. And before you make any changes, it's always crucial to create a backup.
A/B Testing
Measuring the efficacy of a website is all down to good quality A/B testing. Put simply, this is creating two versions of something and testing them side-by-side. The best approach to ensuring your website is as effective as it could be would be to start simple. Creating two versions of one webpage with different types of content or buttons, such as a call to action, and sending visitors to one page or the other before getting feedback from them or checking which one has the most clicks will help you to ascertain what works and what doesn't. If you are using a WordPress site, you can find plenty of tools to help with this process.
Checking Analytics
If you are already tracking your site with analytics, you may wish to dig deeper. Analytics is such a crucial component these days because you can see, not just what pages on your website are the most popular, but whether certain pages have high bounce rates, as well as being able to check the demographics of visitors to better target specific customer groups. There are numerous tools out there. Google Analytics is one of the most popular tools around to get you started if you haven't delved into analytics at all. Analytics doesn't just help you to understand where your website is falling down, but it gives you additional insight into those people who are visiting your web page. Analytics tools can provide you with demographic information, such as the age of a person in relation to the time of day that they visit. It's these little things that can help you to retarget your promotional materials.
Researching Your Competition
Updating your website to drive traffic is crucial but you also need to look beyond what you are doing. When you start to look at your competitors using specific tools you can compare your website to others using very specific metrics. If you want to see what sort of content your competitor is specializing in, this insight can be invaluable. The big problem we all have when we are trying to update our own website is we may very well find ourselves unconsciously copying others. But we have to remember when we are trying to outrank competitors, there are plenty of tools, but we have to use these tools effectively. It's understanding what makes our website different from the norm that can help us to reinvigorate our website.
Updating Your Keywords
Search Engine Optimization is such a fine art that we can easily fall behind if we are not up to date with the latest practices. If you're not able to have your own SEO team, it's still possible to conduct keyword research in order to help you rank higher in search engines to make your website more visible. The most important thing to remember is, even if you conducted keyword research at the very outset of your website, things can change in relation to search volumes. As such, the keywords you might be using may no longer be relevant to your target audience. Taking time to check keywords based on the products you sell will help you to fix this problem. There are tools like Google Keyword Planner but you could always outsource to a third party to do this. When you find out the keywords that you've not used, you can alter the content on your website to rank better.
The C-Word!
It always comes back to content. If you want to make significant updates to your website you can either create new content or update existing contact. When you incorporate high-quality content that engages with audiences, this can easily increase your search engine rankings. Creating content is a timely procedure but it's something that can help you in so many different ways. The best thing for you to do, if you haven't done it already, is to start simple, by creating a blog. From there, you can go one step further and create videos or infographics. But you should also think about altering or rewriting key parts of your site. You don't have to rewrite each piece of content to ensure it ranks better, but if you look at your Contact and About page, you may find the keywords you have been using in these areas are no longer relevant. It's important to remember when it comes to content it's not about providing a diverse set of materials. Instead, you need to think about what truly fits in with your website. There is no point in creating lengthy explainer videos for a website that doesn't need them. But videos are key to helping you rank better. In fact, adding videos can increase your SERP rank in a matter of days. It's also important for engagement to post new content regularly. Ensuring you have a schedule for creating new content is a very simple thing, but it can help your SERP rankings because of that engagement with your audience. But you also need to remember that when it comes to search engine rankings, it's not about playing the game of ranking higher than your competitor. If you engage with your audience and give them the service they need, this is what will help you at the end of the day.
Keep It Simple
Something that we can almost forget about regularly when we are so focused on keeping everything up-to-date and shiny is the simplicity of the website journey. You may spend a lot of time focusing on whether a call to action pop-up works better than a button, but you have to put yourself in the shoes of the person navigating the website. They want a smooth journey. This means if you think too much about putting images on every part of the webpage or bombarding your customer base with things you think they want, this only serves to turn them away. Simplicity is always the most important aspect of any website. You have to remember that the website is the visual embodiment of your business brand. Reinvigorating your business website is all about bringing it back to basics. Because we are so consumed with making everything better than our competitors, this may serve to be an unhealthy distraction. Reinvigorating your website requires essential testing and checking your keywords, as well as researching your target audience. But it's for the sake of the business, not just for rankings or hits.