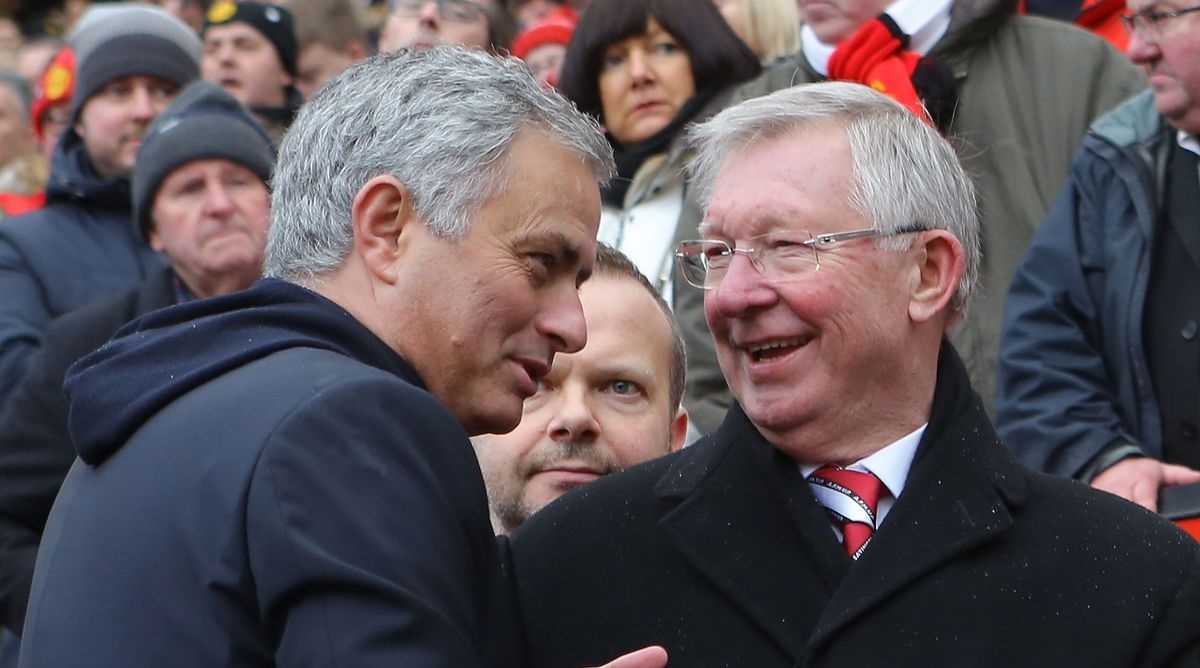 Sir Alex Ferguson and Jose Mourinho are not only historic figures in the Premier League, but they have also wielded influence on the modern English language.
The two managers were the heartbeat of the Premier League between 2004 and 2008.
Sir Alex Ferguson and Jose Mourinho have made their way into the Oxford English Dictionary (OED).
Ferguson's infamous 'squeaky bum time' has been added to the OED, alongside Mourinho's much-discussed defensive tactic of 'parking the bus.'
The OED added 15 new words and phrases ahead of the World Cup starting in November, even though the dictionary already contains some classic football cliches.
Former Manchester United manager Sir Alex Ferguson and ex-Chelsea boss Jose Mourinho were both renowned for coming up with memorable phrases during their time in the Premier League, whether it was in the heat of angry post-match interviews or during witty weekly press conferences.
Among those 15 new additions are phrases that the former Manchester United managers coined during their time in the Premier League.
Ferguson's 'squeaky bum time' was first said by the Scot in 2003 and is still used on a regular basis near the end of games or tournaments.
The OED description reads: 'A particularly tense period of time, esp. one leading up to the climax of a competition or event.'
The new batch of footballing terms also includes a few foreign words adopted by the English language, such as rabona, tiki-taka, gegenpressing and trequartista, while Panenka also earns its place in the dictionary.
Mourinho's 'park the bus' has also made it into the dictionary, described as: 'To play in a very defensive way, typically by having the majority of outfield players close to their own goal and showing little attacking intent.'
Ferguson and Mourinho gave some of the most iconic memories from a period of golden football in England, and their contributions to the game have been added to the dictionary in memory of that.
It won't be long before the OED adds Erling Haaland to the dictionary, under the entry for goal-machine.